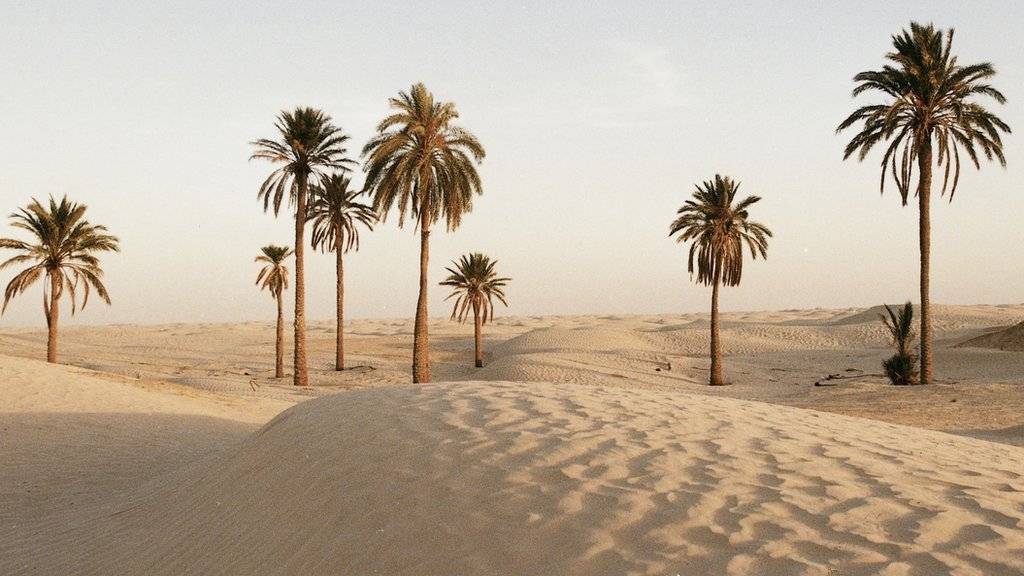 Live
African news updates from the BBC
A student, a film professor and a film director react to Beyoncé's visual album Black Is King.

Scroll down for Friday's stories

We'll be back on Monday

That's all from BBC Africa Live for now, we will leave you with an automated service until Monday morning. Keep up-to-date with what's happening across the continent by listening to the Africa Today podcast or check the BBC News website.

You can also listen to our new podcast, The Comb, which looks at one story in depth each week.

A reminder of today's wise words:

Quote Message: A man who plants grapes by the roadside, and he who marries a pretty woman share the same problem." from A proverb sent by Emanuel Donkor in Accra, Ghana

And we leave you with this picture from Nigeria's biggest city, Lagos. It's one of our favourite pictures from the last week.

Suspect 'admits killing' Ethiopian pop star Hachalu Hundesa

Kalkidan Yibeltal

BBC News, Addis Ababa

Image caption: Hachalu Hundesa's murder triggered violent protests

The man accused of shooting and killing popular Ethiopian musician Hachalu Hundesa more than a month ago has appeared in a federal court on Friday in the capital, Addis Ababa.

Tilahun Wami admitted his guilt to the court, according to the state broadcaster.

The suspect requested a speedy trial and demanded protection for his family according to the report.

He also lodged a complaint to the count about the conditions of his detention saying he doesn't get much sunlight.

Police requested additional time to hunt down the masterminds of the killing who they said are still at large.

The court granted 11 days for additional investigation.

The murder of the musician triggered violence in the capital and the country's most populous region, Oromia, in which more than 160 people were killed.

Thousands of people have been arrested following the violence including prominent opposition figures Jawar Mohammed, Bekele Gerba and Eskinder Nega.

Read more on this topic:

Zimbabwe Covid-19 patients 'are dying at home'

Image caption: One of the demands of Zimbabwe's striking nurses is adequate PPE

A doctor in Zimbabwe has told the BBC that he is witnessing people with coronavirus not able to make it to the hospital and instead dying at home.

Dr Norman Matara, who works in the capital Harare, has been speaking to BBC OS on World Service radio.

Quote Message: We are witnessing more cases of people diagnosed with Covid-19 after a post-mortem has been done. So from the number of people who have died, most of them are people who are dying at home."

He explained why he thinks cases are rising in the country.

Quote Message: People are being forced right now to go outside of their houses to look for money so they can feed their families. They are also being forced to go out and look for clean water. So social distancing is not practical, and that is why we are seeing cases rise."

Nurses in Zimbabwe have been on strike due to a lack of personal protective equipment and other concerns. Dr Matara said the situation is dire:

Quote Message: The healthcare system is in tatters at the moment... Just last week we witnessed seven babies die out of eight deliveries, because there were no nurses to monitor women giving birth."

Coronavirus cases in Africa have now passed the one-million mark. South Africa, where testing has been widespread, makes up half of all cases.

Read more:

Row erupts over Egypt's Mediterranean oil reserves pact

Image caption: Turkey is resuming its drilling next month

Turkish President Recep Tayyip Erdogan has dismissed a maritime agreement signed between Greece and Egypt on Thursday - calling it worthless.

The agreement seeks to create an exclusive economic zone in waters that contain oil and gas reserves.

But it conflicts with a rival zone that Turkey and the internationally-recognised government in Libya have sought to establish.

Mr Erdogan added that Turkey was resuming its drilling efforts in the Eastern Mediterranean, which it had suspended last month, accusing Greece of failing to keep its promises.

Tensions between the two sides are running high on the issue.

Liberia forcibly quarantines five returning to US

Jonathan Paye-Layleh

BBC News, Monrovia

Image caption: Temperature checks are used to flag potential coronavirus patients

Health authorities fighting Covid-19 in Liberia say they have forcibly placed under quarantine five people who were taken off a plane while attempting to return to the US after attending a funeral in Liberia.

The incident happened when one of those who had travelled with the group from the US for the funeral died in Monrovia, allegedly of coronavirus.

Dr Yatta Sackie Wapoe, head of the Covid-19 incident management team in the Monrovia area, told the BBC they are in search of other "high risk" people who were due to leave with the individuals.

One of those taken into compulsory quarantine who also had their passports seized told the BBC they are all Liberian-born US citizens.

He said so far their tests have come back negative, and expressed worries that their long stay in Liberia could affect their jobs back home.

Dozens die in migrant boat off Mauritania

Image caption: The sole survivor said his fellow passengers jumped into the sea

United Nations agencies say 27 people have died after their migrant boat ran into trouble in the Atlantic off the coast of Mauritania earlier this week.

The UN's refugee agency and the International Organization for Migration said the boat's engine failed as it tried to reach Spain's Canary Islands - leaving the people onboard stranded and suffering from extreme dehydration.

One survivor - a man from Guinea - was rescued on Thursday.

He said his fellow passengers had all jumped into the sea.

More migrants are risking the ocean journey to the Canary Islands as authorities clamp down on crossings in the Mediterranean sea.

Beirut blast: Captain says cargo was en route to Mozambique

Image caption: At least 137 people died and about 5,000 others have been injured after Tuesday's explosion in Beirut

The Russian captain of the ship whose impounded cargo of fertiliser is thought to have caused Tuesday's gigantic explosion in Beirut has said that he'd stopped off in Beirut on the way to Mozambique.

He said that the reason he had stopped off in Beirut's port was because the owners allegedly had money troubles so he tried unsuccessfully to load a second cargo to fund the passage through the Suez Canal.

Boris Prokoshev told the BBC that Lebanese officials then pursued the owner for unpaid port fees.

He has implied that, by not letting the ship leave, the explosion was the fault of Lebanese officials.

We reported earlier that port officials in Beira, Mozambique denied knowledge that the port was to be the final destination for the ship.

Gunmen kill at least 21 in north-west Nigeria

Ishaq Khalid

BBC News, Abuja

Reports from Kaduna state in north-west Nigeria say gunmen have killed at least 21 people including women and children in a series of overnight raids on several villages. A community leader in southern Kaduna told the BBC the gunmen raided five villages in the early hours of Thursday in Zangon-Kataf area killing 33 people and wounding many others.

But the police spokesperson for Kaduna state put the death toll at 21.

The attackers also burnt dozens of homes and vehicles and then fled.

The attacks happened despite a 24-hour curfew in the area imposed by the state government after previous attacks.

It's not clear who carried out the attacks.

There is widespread insecurity in north-west Nigeria. The region has been suffering from violence linked to armed criminal gangs who kill or kidnap people for ransom as well as conflict between farmers and cattle herders.

Neither the deployment of troops nor community vigilante groups have been able to end the violence.

More than 8,000 people have been killed in north-west Nigeria over the last decade.

'African maids sacked and stranded' after Beirut blast

BBC Focus on Africa radio

Some Lebanese employers have sacked their African maids since the huge explosion destroyed their houses, according to one domestic worker who fled her employer in February.

Many African women move to Lebanon, and other countries in the Middle East, to work in houses in what is known as the kefala system - which ties your immigration status to your live-in employment - a system which critics say leaves workers vulnerable to abuse from their employers.

Lucy Turay told BBC Focus on Africa radio that fellow domestic workers have been phoned after Tuesday's explosion by their employers to be told they have lost their jobs because the houses had been destroyed.

Ms Turay herself fled her job as a maid and child minder in February after she said her employer threatened to kill her.

She became homeless until an Indian woman found on the streets of Beirut her and gave her the phone number of her country's consulate. While she now lives in a safe house, she says she does not have money for a flight home and her consulate does not either.

She says the only way her and her compatriots have to raise the money for their flights home is from funds from a song she wrote.

Journalist Aline Deschamps helped them produce a video of a song.

The lyrics of the song Bye and Bye warn younger women of the dangers of taking a maid's job in the Middle East.

About employers she sings, "they will beat us, they will kill us, there is no-one to help us, we are working without payment, they don't care for what we eat, they don't care for where we sleep".

Listen to her full interview on Focus on Africa:

DR Congo opposition leader's residence attacked

Kennedy Gondwe

BBC News, Lusaka

The Democratic Republic of Congo opposition, Ensemble Pour La Republique, has condemned an attack on the residence of its leader.

Moise Katumbi's residence was on Wednesday night attacked with live ammunition by unknown people.

But the Ensemble Pour La Republique on Thursday night gave more details as to what transpired.

"During this unfortunate and barbaric attack, President Katumbi was in his village in Kashobwe with his family hence there were no fatalities as a result of the attack," the statement read.

They said the attackers were targeting Mr Katumbi.

"Ensemble Pour La Republique condemns this attack in the strongest terms possible and decries the continuing insecurity. Clearly, this attack was aimed at its president," the statement added.

The statement added it was the "duty of government to protect everyone living in the country irrespective of their political affiliation."

A local journalist tweeted photos of the residence:

Mr Katumbi is a former governor of the mineral-rich Katanga province who fell out with former DR Congo president Joseph Kabila.

He was barred from standing in general elections in 2018 but is widely expected to stand in 2023.

Armed attackers hit Nigerian doctors' election

A medical association election in Nigeria has been interrupted by an armed group that destroyed voting booths and furniture.

Local media reports that doctors in Enugu state said the group was paid for by one of the contenders.

Several doctors were injured in the incident.

Eye witnesses say the group had about 30 people who had dangerous weapons that they used to attack doctors.

A video showing the attack was posted online:

Nigerian governor appoints aide to divorced women

Image caption: Part of Balaraba Ibrahim's job description is organising state sponsored mass-weddings for divorced women

Governor Bala Mohammed in Nigeria's Bauchi state has sent tongues wagging after appointing an aide for divorcees.

There was public derision after an appointment letter confirming Balaraba Ibrahim as "Special Assistant to the governor on Women Affairs (Unmarried)", surfaced on social media.

Government officials in the north-east state have told the BBC that that was a typing error and that she was in fact appointed as "Special Assistant on Women Affairs (Divorced)".

In her new role, Ms Ibrahim, a divorcee herself, is expected to organise state sponsored mass-weddings for divorced women and also support their business ideas.

And it's not a responsibility she is new to, Ms Ibrahim has been head of the association of divorced women in Bauchi state where she has organised meetings and programmes for them.

The governor's spokesman, Mukhtar Gidado, told the BBC that the appointment was copied from neighbouring Kano state where there is a similar role.

"The idea is for the government to assist them in arranging marriages," he said.

Divorce rates are high in northern Nigeria, where a husband only has to write "I divorce you", three times on paper to end a marriage, says the BBC Pidgin's Mansur Abubakar in Kano.

Observers wait to see if the Bauchi state governor also follows the example of his colleague in Kano by appointing aides for graveyard and streetlight matters.

In 2017 a governor in the eastern state of Imo created the ministry of happiness and purpose fulfilment and appointed his sister to the role.

Cameroon's Italia 90 World Cup team to get promised houses

Leocadia Bongben

BBC Sport in Yaounde

Image caption: The Cameroonian team was the first in Africa to reach World Cup quarter-finals

Cameroon's famous side that reached the quarter-finals of the 1990 World Cup in Italy will finally get the houses promised to them by President Paul Biya 30 years ago.

Three of the players, Louis Paul Mfede, Benjamin Massing and Stephen Tataw have already died.

The long wait was because a list of 44 names was submitted, instead of 22 players on the team. A request for just 22 names was made but then the minister in charge changed and the issue was forgotten about.

An association of former Indomitable Lions players, headed by Bertin Ebwelle, revived the matter through a letter to the presidency in June.

The president signed a note giving the go ahead for the houses to the director of housing on Wednesday.

The houses are located in the capital, Yaoundé, the economic hub Douala and the coastal city of Limbe.

Roger Milla, Cameroon's roving ambassador and one of the oldest players in the squad, has thanked the head of state for the "supreme recognition".

Image caption: One of the estates in Yaoundé where the players will be given houses

Facebook takes down DR Congo misinformation network

Peter Mwai

BBC Reality Check

Image caption: Some of the pages posted fabricated quotes and claims about masks

Facebook has removed dozens of pages, accounts and groups that the company says engaged in "coordinated inauthentic behaviour" originating in the Democratic Republic of Congo (DRC).

The firm says the network appears to have been targeting a domestic audience.

The people behind it used duplicate and fake accounts to create fictitious personalities, posted in Facebook groups and directed people to other websites.

The network managed Facebook pages that were posing as independent news and fact-checking entities.

"They also impersonated opposition and political candidates and reposted their exact content, likely to build an audience," Facebook says.

Earlier this year, the DRC network was posting frequently about the coronavirus pandemic and used that to build an audience before switching to political themes.

Some of the pages in April posted unproven claims that blue masks were contaminated and urged Africans not to wear them.

We debunked the claims here: Blue facemasks are not contaminated

Facebook says their investigation has revealed links between the network of social media accounts and a political party in DRC.

In total the firm has taken down 66 Facebook accounts, 63 Pages, 5 Facebook Groups and 25 Instagram accounts. It estimates that more than a million people could have been following one or more of these pages.

Pension raise for former Kenyan MPs opposed

Image caption: Kenyans MPs are among the highest paid in the world

Kenya's salary and remuneration commission has opposed a plan to increase the pension of 375 former lawmakers.

The head of the commission, Lyn Mengich, said an increase in the pension would provoke similar demand by other former public workers and increase the wage bill.

Members of parliament this week passed a bill that will see the former legislators - who served between 1984 to 2001- earn 100,000 Kenyan shillings ($926;£707) monthly as a pension.

This will be an increase from a minimum of 33,000 shillings that they are currently getting.

The former MPs will receive the monthly pension if the president assents the bill into law.

Kenyan MPs are among the highest paid in the world and critics argue that increasing the pension will increase an already ballooned wage bill.

How Julius Yego took lessons from YouTube to become Africa's greatest javelin thrower.