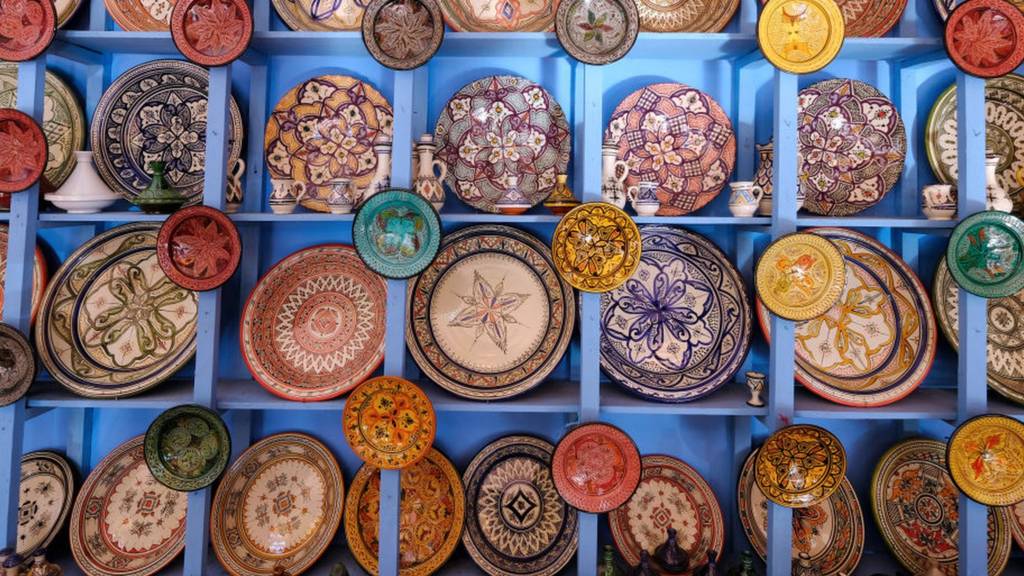 Live
Africa Live: Chad's ex-ruler Hissène Habré granted prison leave
A truce has broken out in the notorious, gang-infested townships around South Africa's Cape Town.

Scroll down for Tuesday's stories

We'll be back on Wednesday

That's all from BBC Africa Live for today, we now leave you with an automated service until Wednesday morning.

Keep up-to-date with what's happening across the continent by listening to the Africa Today podcast or check the BBC News website.

A reminder of today's wise words:

Quote Message: You don't pour away the water in your pot just because a cloud is forming." from Sent by Kola Odofin and Mubarak Nasir, both from Nigeria.

Click here and scroll to the bottom to send us your African proverbs.

And we leave you with the song Shekere which singer Angelique Kidjo posted on Instagram earlier on Tuesday:

Zambia copper mine 'to shut on Wednesday'

Image caption: Zambia's mining minister reportedly said he would not let Glencore close Mopani mine

A copper mine in Zambia is shutting on Wednesday due to disruption brought on by the coronavirus pandemic, reports Reuters news agency.

Reuters says that global mining company Glencore made the announcement in a statement.

But, the news agency added, Zambia's Mining Minister Richard Musukwa said the government would block the mine shutdown that would put 11,000 jobs at risk.

Priest kidnapped in Niger 'appears in militants' video'

Image caption: A picture of Fr Maccalli from before he was kidnapped shows him surrounded by children

An Italian priest who was kidnapped in Niger in September 2018 has been seen in a video by Islamist militants, the AFP news agency reports the newspaper Air Info as saying.

If this is true, it is the first proof of life since his abduction, AFP adds.

AFP says that Air Info published a screenshot showing 59-year-old Catholic priest Pier Luigi Maccalli wearing grey clothes and with a long white beard.

Until now they had no evidence that the priest was still alive, communications officer for the Catholic mission in Niger Thomas Codjovi is quoted by AFP as saying.

In September 2018 residents of Bomoanga village - located more than 100km (62 miles) from the capital, Niamey - said armed men arrived and seized the priest.

The Catholic Society of African Missions (Sam) said at the time that Fr Maccalli had lived in Niger for 11 years. They said he has been actively promoting the development of education, healthcare and the training of young farmers in the southwest's Gourmancé area.

Militant Islamists are known to be active near the borders with Mali and Burkina Faso.

UN warns of a deadly combination in Libya

It comes after one of the only hospitals able to treat coronavirus patients was attacked.

Rana Jawad

BBC North Africa correspondent, Tunis

Image caption: The key hospital was hit by missiles

As Libya continues to record new cases of coronavirus, there has been no let-up in the ongoing conflict to control the capital, Tripoli.

Earlier this week a key hospital came under fire. The grounds of Tripoli's al-Khadra Hospital was hit by missiles, according to officials there.

It has 400 beds and is one of the few health facilities that can be used to combat coronavirus infections.

The attack prompted a damning statement by the UN's humanitarian co-ordinator for Libya.

In a statement, Yacoub El Hillo described the shelling as a "clear violation of international Humanitarian law".

Mr Hillo told the BBC that the continued fighting and threat of coronavirus combined endangers Libya's health system.

Quote Message: Covid-19 and armed conflict are now colliding in Libya and together they pose the greatest threat to life since the start of the war nine years ago. The health system in this, potentially very rich but in reality very poor, country is stretched to the limits and an outbreak of the virus will bring it to complete collapse.

Quote Message: The fighting parties must stop killing innocent civilians now and focus on defeating the virus."

The conflict in Tripoli has intensified in recent weeks.

The fighting started a year ago, when forces commanded by the East Libya Gen Khalifa Haftar, launched an attack on the capital to control it.

Their rivals are the internationally recognised government there and armed groups loyal to it.

Last month, both warring parties claimed they would observe a humanitarian ceasefire – but this never happened, with each side blaming the other for violating it.

In a tweet, Libya's ambassador and permanent representative to the UN in New York, Taher al-Sonni, described the latest shelling as a "terror attack by Gen Haftar's militias".

To date, the country officially has 19 confirmed cases of coronavirus but it has tested fewer than 400 people.

'Al-Shabab founder killed' in US air strike

Mary Harper

Africa editor, BBC World Service

Image caption: Gen Stephen Townsend, pictured, described Yusuf Jiis as a ruthless killer

The United States says it has killed a founding member of the militant Islamist group al-Shabab, Yusuf Jiis, in an airstrike in Somalia.

There has been no word so far from al-Shabab.

The commander of US Africa Command, Gen Stephen Townsend, described Jiis as a brutal, ruthless killer who held senior positions in al-Shabab.

He carried out attacks inside and outside Somalia.

The US has significantly increased attacks there since US President Donald Trump took office.

A number of powerful Somali militants have been killed in US air attacks.

But every time a jihadist is killed, another one seems to be waiting in the wings.

Al-Shabab maintains an ability to strike targets and control territory.

Gen Townsend said that the US considered pausing its operations in Somalia because of coronavirus.

But it chose to continue because, as he put it, the leaders of al-Qaeda, al-Shabab and the Islamic State group have announced they see the pandemic as an opportunity to further their "terrorist agenda".

Rights groups say they have evidence that several civilians have been killed in the US attacks. America rarely acknowledges that it has killed civilians in Somalia.

By Reality Check team

BBC News

Locust swarm invades eastern Uganda

Patricia Oyella

BBC News, Uganda

Image caption: Locusts previously invaded Uganda in February

A new swarm of locusts has invaded parts of the north-eastern and eastern regions of Uganda, putting at risk June's harvests.

Largely made up young locusts, it arrived four days ago in a district bordering western Kenya and has since gone inland to other areas.

The country's commissioner in charge of crop protection, Byantwale Tibejuka, estimates the swarm to be about five sq km (two sq miles) wide.

Local authorities say the pests are already causing damage to farmlands.

Efforts to control the invasion have been slowed by current restrictions in movement to stop the spread of coronavirus and a $4.2m (£3.4m) shortfall in funding.

The country experienced an invasion in February of smaller groups of mature locusts.

More locusts are expected in the following months as new swarms continue to form in neighbouring Kenya, southern Ethiopia and Somalia.

British-African doctors explain why they used the #DontRush challenge to highlight diversity in the NHS.

SA man in court over viral fake news video

Pumza Fihlani

BBC News, Johannesburg

Image caption: South Africa has been conducting door-to-door coronavirus tests

A 55-year-old man has appeared in a South African court accused of spreading fake news about coronavirus.

South Africa, which is under a three-week lockdown, has recently introduced regulations which make sharing or reporting misinformation about Covid-19 illegal and punishable by up to six months in prison, a fine, or both.

Steven Birch allegedly posted a video claiming that South Africa's coronavirus testing kits were contaminated and could infect people.

In a video, which has been widely circulated, he said about the 10,000 workers going door-to-door, to test for coronavirus: "Do not under any circumstances allow them to test you.

"There's a possibility the swabs are contaminated with Covid-19."

In the video, he also says that, globally, the swabs are used to "spread the virus".

South Africa began widespread testing this week and the health department wants to be able to test 30,000 people daily by the end of the month.

Officials have expressed concerns that the video could their hamper efforts by spreading mistrust and fear.

The police say Mr Birch was charged under the Disaster Management Act in relation to "publishing any statement through any medium including social media with the intention to deceive any other person about measures by the government to address Covid-19".

Mr Birch appeared briefly in the Cape Town Magistrates' Court and was released with a warning to be back in court in July. He has yet to plead.

Ugandans describe life in mandatory quarantine

Patience Atuhaire

BBC News, Kampala

Ugandans in mandatory quarantine have shared their experiences about life behind closed doors.

Jimmy Spire Ssentongo, an academic and cartoonist in quarantine since 18 March, has been vocal about how the process has been handled.

He says to start with it was chaotic as people who had arrived from different countries were held together at the airport.

But conditions at the quarantine centre have not been as bad, he says.

"I read and write, but I am not able to do as much as I normally would, because I am too stressed and anxious," he says, wondering how much longer the mandatory isolation will go on for.

He has been drawing coronavirus-related cartoons while in quarantine.

Copyright: Jimmy Spire Ssentongo

But some have been upset by the experience. One British woman was so distressed that in a video shared online she threatened to go on hunger-strike.

Mr Ssentongo says that this seems to have been averted after government officials visited and explained why the quarantine had to go beyond the initial 14 days.

Health Ministry's Senior Spokesperson Emmanuel Ainebyoona said those in centres that did not record positive coronavirus cases were given their discharge certificates and released.

If a positive case if reported, 14-day count is reset.

Robert Kironde, a dentist, completed his 14-day isolation and went home on Saturday.

He says he spent most of the time in quarantine responding to social media attacks as he was among travellers from Dubai where the index case came from.

Dr Kironde has been reassuring his clients that he was not infected with coronavirus.

Copyright: Robert Kironde

Image caption: Dr Kironde with his family after his release with a clean bill of health

Two lynched for being 'bloodsuckers of coronavirus'

Jose Tembe

BBC Africa, Maputo

Mozambique has expressed concern about what it says are the lynchings of two its citizens in neighbouring Malawi.

Foreign Minister Veronica Macamo said they were killed after being accused of being bloodsuckers and spreaders of coronavirus.

She said the suspected murderers have been arrested but that she is still waiting for official confirmation of the incident from her Malawian counterpart.

Another Mozambican was rescued by the police and is under their protection.

The three men were travelling through Malawi on their way to Tanzania.

Malawi announces first coronavirus death

Image caption: Washing hands is one of the key strategies for stopping the spread of coronavirus

Malawi's Ministry of Health has announced the country's first coronavirus death.

The patient was a 51-year-old Malawian woman of Indian origin who had recently returned to the country from the UK.

According to the ministry, she had an underlying heath condition.

Meanwhile, the country has also announced three new cases of coronavirus. Two of the patients are in the city of Blantyre and the other in Chikwawa town.

This brings the total number cases in the country to eight.

Ethiopia urged to free photo suspects

Kalkidan Yibeltal

BBC News, Addis Ababa

The human rights group Amnesty International has called on the Ethiopian government to free journalists and opposition politicians who remain in custody despite a court order for their release.

Two journalists from the Oromia News Network and three members of the opposition Oromo Liberation Front were arrested nearly a month ago for allegedly taking photos in a police station in the country's largest administrative state, Oromia.

Ethiopia has announced the release of more than 10,000 inmates to avoid prison overcrowding as part of measures taken to curb the coronavirus pandemic.

The government has also closed some courts to try and stop the spread of the virus.

As a result the cases against the five were dropped and authorities were told last week to secure their release, but this has not been done yet.

SA rugby captain donates protective equipment

Pumza Fihlani

BBC News, Johannesburg

Image caption: Kolisi said he was inspired by Nelson Mandela

South Africa's rugby captain Siya Kolisi has announced that his newly formed foundation will be supplying protective equipment to hospitals across the country to help in the fight against coronavirus.

Kolisi said he was inspired by the country's first black President, Nelson Mandela, to play his part in serving the nation during the pandemic.

"We're targeting the frontline people, the medical staff, we're supplying sanitisers for public hospitals. We're helping where we can," he said in a BBC Breakfast interview.

The rugby player also called on South Africans to stand together during the lockdown and help those less fortunate.

Quote Message: This is going to be a team effort, everyone has a role to play. For those who are fortunate we need to help, food is a problem for many people in South Africa, that is why some people leave their homes to try and find something to eat. We are pushing hard on fighting the hunger and making sure that people get meals and making sure we help where we can."

South Africa is under a three-week lockdown aimed at slowing the spread of the coronavirus. The country currently has the highest infections in Africa, at 1,686 and community infections are on the rise.

The government has begun an aggressive testing program. During the lockdown health workers will be targeting high-density areas and rural communities where people do not have easy access to health care.

Health Minister Zweli Mkhize has warned that South Africa's current confirmed cases - though already high - may be "the calm before the storm". Officials are calling on South Africans to continue adhering to the lockdown and stay at home.

Coronavirus patient gives birth in isolation ward

Bongben Jisi

BBC Pidgin, Cameroon

Copyright: Dr Yaneu Ngaha

A woman undergoing treatment for coronavirus in an isolation ward in Cameroon's capital, Yaoundé, gave birth to a baby girl over the weekend, a doctor at the hospital has told the BBC.

The mother, 19-year-old Marie, gave birth normally but has since been separated from her newborn baby.

The patient was connected to an oxygen supply when her contractions started.

"We just arranged the room and she delivered on her bed while on oxygen," Dr Yaneu Ngaha Bondja Junie, a gynaecologist at the Yaoundé Central Hospital, told the BBC.

The baby was born prematurely weighing 2.1kg (4.6lb) and is in the neonatal unit. It is not clear if the baby is infected as her tests are still being processed, but she is being fed with breast milk from her mother.

Marie is continuing with treatment but feels lonely since her family is not allowed in the isolation unit, Dr Yaneu said.

"We were lucky Marie had a safe delivery, but in a situation where the delivery cannot be normal we have to act fast and go for the C-section," Dr Yaneu said.

He urged expectant mothers who had contracted the virus not to panic.

The West African country has confirmed 658 coronavirus cases and nine deaths to date.

Copyright: Dr Yaneu Ngaha

African poets spread literary love in lockdown

Nigerian writer and poet Lola Shoneyin is on a mission to "introduce young readers and writers to some of the amazing poets that this continent has produced", she says in a message recorded at her home in Nigeria's commercial capital, Lagos.

The city is currently in lockdown as part of measures to prevent the spread of coronavirus.

Earlier this month, Shoneyin, author of The Secret Lives of Baba Segi's Wives, launched an African poetry reading challenge getting writers to record themselves reciting lines from a designated poem and then nominating another poet to continue the reading.

She chose Heavensgate published in 1962 by the late Nigerian poet Christopher Okigbo.

It begins with the lines:

BEFORE YOU, my mother Idoto,

Naked I stand;

Before your weary presence,

A prodigal

Poets who have recorded readings so far are Lebo Mashile, Lemn Sissay, Tjawangwa Dema, Nii Ayikwei Parkes, Clifton Gachagua and Nick Makoha.

Kayo Chingonyi read the penultimate part on Monday.

Bridget Minamore is the next nominated poet to record her reading.

Cardboard guests watch Cape Town 'wedding'

A couple whose wedding was called off in South Africa have found a way around the ban on social gatherings - by making cardboard cut-outs of their guests.

Dan Mace and Gabrielle Esterhuizen shared the video of their mock ceremony online, which a friend living in the US presided over via video call. Their vows were taken from the comic character Mr Bean, the couple said.

"If we weren't having a so-called legal marriage ceremony at the end of the year, this [cardboard cut-out one] would have been the perfect wedding," Ms Esterhuizen said.

Watch their celebration in full here:

Rwanda's 26th genocide anniversary muted by virus

Image caption: Remains of victims of the 1994 genocide are still being discovered in sites across the country

Rwanda is marking the 26th anniversary of the 1994 genocide under a nationwide lockdown to curb the spread of the coronavirus.

In a televised address to the nation, President Paul Kagame said he sympathised with survivors who had to commemorate the event behind closed doors.

Rwanda's national remembrance of the victims of the 1994 genocide usually happens at mass gatherings, primarily in the capital, Kigali, but also in villages and towns across the country.

Instead, a small event attended by President Kagame and his wife was held at the Kigali Genocide Memorial and aired live on television.

Rwandans are in the third week of a lockdown and are only allowed to leave their homes for essential services. Officials there have announced 105 cases of coronavirus.

"This virus is serious, but I won't forget my people. I will be with them today at home," Josine Uwanyirigira, who lost a parent and two siblings in in the genocide, told the BBC.

More about Rwanda's genocide:

Uganda domestic violence cases rise amid lockdown

Ugandan police have said there is a rise in domestic violence cases since the country began a two-week lockdown.

Police spokesperson Fred Enanga said four suspects had been arrested in connection to murder.

Mr Enanga was quoted in local media reports as saying that the rise in cases was because of people "over-staying at home".

On Monday, UN chief António Guterres warned of a "horrifying global surge" in domestic violence during the coronavirus pandemic.

He urged governments to fast-track arrest and prosecution of suspects.