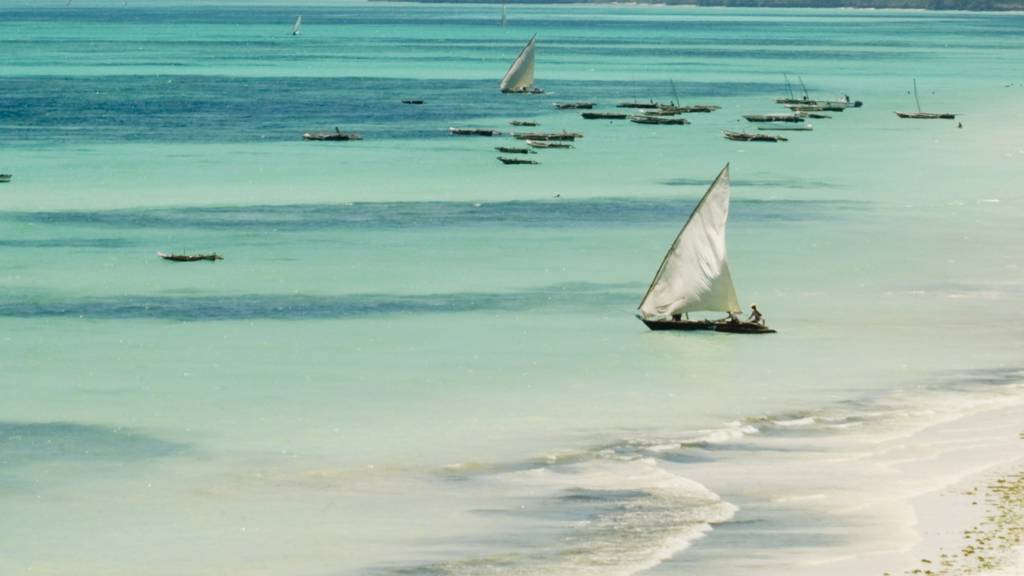 Live
Africa Live: Outrage over 'starving caged lions in Sudan'
This page is automated
Benghazi women learn to code

They want to work online from home and earn money

The under-19 side make history, qualifying for the first major tournament in Nigeria's history.

Scroll down for Monday's stories

We'll be back on Tuesday

That's all from BBC Africa Live for now. You can keep up-to-date with what's happening across the continent by listening to the Africa Today podcast or checking the BBC News website.

A reminder of Monday's proverb:

Quote Message: Old age, please come alone." from An Ethiopian proverb sent by Atnaf Yihun, Addis Ababa, Ethiopia.

Click here to send us your African proverbs.

And we leave you with these picture of worshipers attending the Timket celebrations, which marks the baptism of Jesus in the Jordan River, at Medhane Alem Cathedral in Ethiopia's capital, Addis Ababa.

Algerian midfielder to join Newcastle United

Algeria international Nabil Bentaleb is having a medical at Newcastle United with a view to joining on loan from Schalke, BBC Newcastle understands.

The move for the ex-Tottenham midfielder would be for the rest of the season.

Bentaleb, 25, is not part of Schalke manager David Wagner's plans and both the club and player have agreed he should seek a move elsewhere.

He left Spurs to join the German side on a four-year deal in February 2017.

Bentaleb was disciplined by Schalke and removed from their first-team squad in March 2019 and has not played for them this season.

Libya PM: We welcome foreign help against Haftar

Libya's UN-backed government will use any assistance it can get to stop forces fighting for renegade General Khalifa Haftar, the prime minister has told BBC Arabic.

Fayez al-Sarraj was responding to a question about whether there were Turkish-backed Syrian rebels being transferred to the country to help fight the general.

While not giving a direct answer, he said the government had a right to respond to what he called a "coup attempt":

Mr Sarraj added:

Quote Message: We never hesitate to cooperate with any party to repel this aggression in any way. This is our right. We are in a state of self-defence. This is a clear coup attempt by another entity.

Quote Message: People who are trying to lecture us on this issue, should let us know what they would do if they fall in a similar situation.

Over the weekend UN Secretary-General Antonio Guterres said that major powers are "fully committed" to a peaceful resolution in Libya after a summit in Berlin.

Alongside German Chancellor Angel Merkel, attendees included Russia's President Vladimir Putin, Turkish President Recep Tayyip Erdogan, French President Emmanuel Macron and UK Prime Minister Boris Johnson.

They pledged not to interfere in Libya's ongoing civil conflict, and have vowed to uphold a UN arms embargo.

Although both Libyan warring sides were present, they did not meet.

'Ten killed' in Ethiopia religious celebration

Image caption: A crowd removes scaffoldings of a structure that collapsed, trapping and injuring dozens of people

At least 10 people have been killed and more than 100 injured after a wooden spectator stand collapsed during the Orthodox Christian celebration of epiphany in the Ethiopian city of Gondar, news agency AFP reports, quoting doctors.

"I can tell you up to now we have 10 dead. The number of injured is 100 or even 150," said one senior doctor at the University of Gondar Hospital.

The two-day festival known in Amharic as Timket commemorates the baptism of Jesus in the River Jordan.

On the first day of the celebration called Ketera, the faithful accompany a reverently wrapped replica of the ark of the covenant from churches to a designated celebration ground and spend the night there.

On the second day of the celebrations, which starts as early as 04:00, the clergy perform dances and songs and bless the water and sprinkle it on participants.

Finally, participants accompany the model ark of the covenant back to the churches.

Gondar, an ancient city and one-time seat of government, is considered a hub for epiphany in Ethiopia. Flights to Gondar were overbooked by the Orthodox faithful.

Here are some pictures of worshippers in Gondar taken earlier.

Nigeria's Buhari 'floors' boxer Anthony Joshua

Copyright: Jubril A. Gawat

A video and photos of British-Nigerian boxer Anthony Joshua prostrating in front of Nigeria's President Muhammadu Buhari at a meeting in London is receiving mixed reactions online.

Joshua posted that the meeting, held a few days ago, was not about politics:

"It's about culture and respect for our elders while sharing a positive vision for 2020," he said on his Instagram account.

The video of the event was posted on Saturday by a Nigerian TV station.

An aide of President Buhari posted a picture of the box taking a selfie with Mr Buhari:

Copyright: Jubril A. Gawat

Joshua said that he would "stand up for Nigeria" whenever the country needed him.

Some people were, however, not pleased with the meeting, saying that Joshua should have used the meeting to raise the challenges many Nigerian youth were facing, including unemployment.

Others praised him for remaining true to his Yoruba identity.

Kenyan MP accused of shooting DJ remains in custody

Victor Kenani

BBC Africa, Nairobi

Controversial Kenyan opposition MP Paul Ongili, popularly known as Babu Owino, will remain in custody for seven more days pending a bail ruling after he pleaded not guilty to attempted murder charges at a court in the capital, Nairobi.

The legislator was arrested last week after he allegedly shot a DJ, Felix Orinda popularly known as DJ Evolve, in a club in the capital.

The prosecution had asked the court not to release him, arguing that he would interfere with witnesses in the case, a claim refuted by his lawyers.

Judge Francis Andayi said the views of the victim of the alleged offence had not been presented to the court to help determine whether the MP should be granted bail. He, therefore, ruled that Mr Ongili should remain in custody.

The DJ is in hospital and has undergone surgeries to remove a bullet lodged in his neck.

The incident has caused public outrage, with people expressing concern about lawlessness, especially after an alleged video of the incident was shared online.

The footage captured patrons at B-club, which had been ordered to close last year, smoking shisha, water-pipe tobacco which was banned in Kenya in 2017.

In a related development, Kenyan police said they would no longer provide VIP security to state officers implicated in crime until they were cleared by the courts.

Accused VIPs who owned firearms would have their licences cancelled and their weapons confiscated.

Kenya's 'Duke' visits Uganda's gorillas

Uganda's wildlife authorities have shared a short video of a famous visitor touring one of the country's parks to see its gorillas.

Charles Njonjo, who is days shy of his 100th birthday, was Kenya's first attorney general after independence in 1963.

Mr Njonjo served in the governments of President Jomo Kenyatta and President Denaiel arap Moi until he resigned in 1983.

He had also worked for the colonial government during British rule in Kenya.

His friends nicknamed him the Duke of Kabeteshire for his acquired English mannerism.

The sobriquet was inspired by Mr Njonjo's hometown in Kabete, in Kiambu country in central Kenya.

ID directive triggers teachers' strike in Malawi

Peter Jegwa Kumwenda

Lilongwe, Malawi

Primary and secondary school teachers across Malawi have downed tools in solidarity with their colleagues who were not paid their salaries for December 2019.

The government last month removed some teachers – and thousands of other civil servants - from the government payroll for failing to produce national identification (ID) cards.

The IDs have only recently been introduced in Malawi and the government says it will use them as the primary source of identification of its workers in order to get rid of so-called "ghost' workers".

The Teachers Union of Malawi (TUM) however says none of the teachers removed from the government payroll have failed to produce IDs, saying that their identity documents were instead misplaced after they were given to the authorities.

The TUM has said it is backed by a leading civil society organisation in the education sector, the Civil Society Education Coalition whose head, Benedict Kondowe, said he had helped ensure the teachers had complied with the government directive.

"From today all teachers will not be attending class, but instead stage a sit-in at their nearest district education offices until all teachers have been paid," TUM secretary general Charles Kumchenga said.

For most of Monday, government officials were locked in meetings discussing the impasse, but earlier, Education Minister Justin Saidi said the government was willing to engage the union in order to amicably resolve the pay dispute.

By Mohamed Fajah Barrie

BBC Sport

Sudan sick lion 'evacuated for treatment'

A tweeter in Sudan, who has been leading a campaign to save five starving lions being kept in cages in Khartoum's Al-Qureshi Park, says one of the animals has been moved to a clinic because of its serious condition.

He tweeted:

"The extremely sick female was loaded this morning in a cage and said to be transferred to Soba Clinic for better care. According to them there is improvement, difficult to know the truth."

In another message the tweeter urged people to pray for the lioness.

He added that food had been donated for the other lions.

An online petition had been launched to rescue the animals.

They had been suffering from shortages of food and medicine for weeks, according to a report by news agency AFP.

Tanzania to switch off unregistered Sim cards

By Sammy Awami and Aboubakar Famau

Long queues have formed in several centres across Tanzania as people try to beat Monday's deadline to register their Sim cards.

The measure is part of the government's order for all users of mobile phones to register them under a new biometric system.

Officials say only 20 million Sim cards have been registered, leaving more than half of active cards at risk of being switched off.

Many Tanzanians have criticised the government for not allowing enough time to complete the registration.

But Tanzania Communication and Regulatory Authority has blamed people for waiting until the last minute to complete the registration.

Phones are not just used for communication. Many people also rely on them to carry out financial transactions via mobile money systems, meaning any decision to switch them off will have economic implications too.

The government said the registration was intended to deal with cyber-crime and fraud but critics fear it would allow the authorities to eavesdrop on citizens, particularly during elections.

Outrage over 'starving caged lions in Sudan'

Image caption: This lioness is one of five lions starving in cages

Online calls have grown to help save five "malnourished and sick" lions kept in a park in Sudan's capital, Khartoum, AFP news agency reports.

On Sunday, crowds headed to the park to see the lions after their photographs went viral, AFP reports.

"I was shaken when I saw these lions at the park... their bones are protruding from the skin," the organiser of a campaign to rescue them, Osman Salih, is quoted as saying by AFP.

The five lions are held in cages at Khartoum's Al-Qureshi Park but have been suffering from shortages of food and medicine for weeks, AFP adds.

Park officials and medics are quoted as saying that some of the lions lost almost two-thirds of their weight in the last few weeks.

"Food is not always available, so often we buy it from our own money to feed them," Essamelddine Hajjar, a manager at the park, told AFP.

The park is managed by Khartoum municipality and partially funded by private donors but Sudan is in the middle of an economic crisis, fuelled by soaring food prices and a foreign currency shortage, AFP reports.