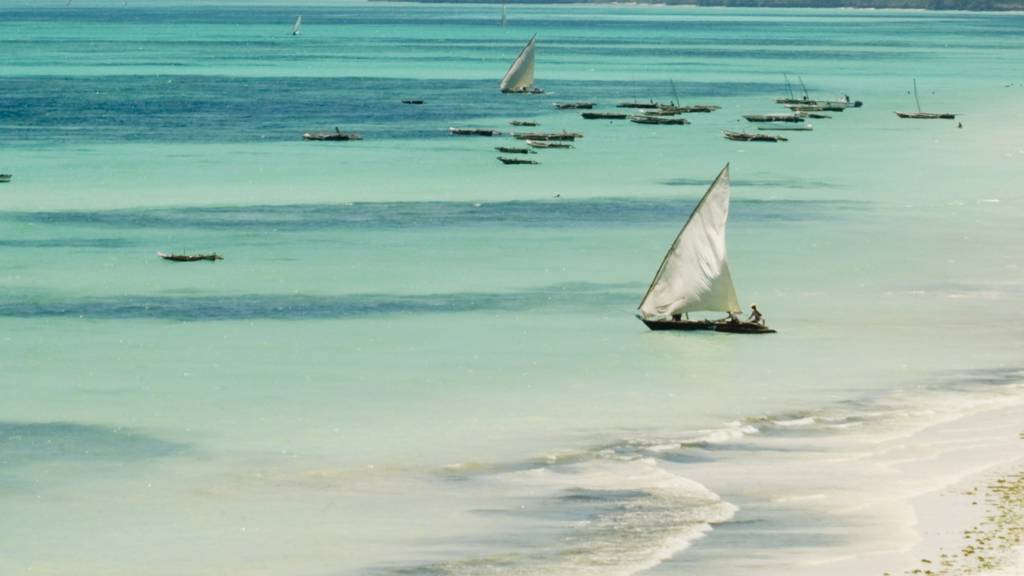 This is an automated feed at nights and weekends.
Isabel dos Santos accuses the Angolan authorities of a "witch-hunt" against her, following a leak of documents.

Resident describes life next to an open sewer after being moved there to make way for development in Angola.

By Jalal Bounouar

Football Writer, Morocco

UK-based Nigerian playwright Inua Ellams gives Anton Chechov's classic play Three Sisters a radical new setting: 1960s Nigeria during the Biafran War.

South Africa's 2019 Rugby World Cup win was a landmark moment. Radio 1 Newsbeat meets the young female players changing the game and the Springbok's captain Siya Kolisi.

By Oluwashina Okeleji

Football Writer, Nigeria

By Theo Leggett

Business correspondent, BBC News

Scroll down for the week's stories

We'll be back on Monday

That's all from BBC Africa Live this week. You can keep up-to-date with what's happening across the continent by listening to the Africa Today podcast or checking the BBC News website.

A reminder of Friday's proverb:

Quote Message: It is the tasty soup that draws the table closer." from An Ewe proverb sent by Afari Ishmael, Accra, Ghana

Click here to send us your African proverbs.

And we leave you with this picture of a man carrying his dog through flood waters in Luanda, Angola. It's from our selection of the best pictures from this week.

'Nowhere to escape for doping cheats'

Celestine Karoney

BBC Sport Africa

Image caption: Athletics Kenya President Jackson Tuwei has faith in the anti-doping systems

Athletics Kenya President Jackson Tuwei says the increasing number of suspensions of Kenyan athletes means that the anti-doping systems are working.

His comments came a day after an athlete in the west of the country evaded anti-doping officers who had arrived for a testing exercise at his home.

He added that all cheats would be exposed saying that "there is nowhere to escape".

Kenya is currently rated as the country most likely to dope by the world athletics body the IAAF.

In the last seven days, two top athletes have been suspended for failing to be available for drugs tests. In addition, at least 40 athletes are currently serving sanctions for doping violations.

Some of the high-profile athletes serving four-year bans are Olympic marathon champion Jemima Sumgong and three-time world champion in the 1500m Asbel Kiprop.

Athletics Kenya says it will push for more funding for the local anti-doping body and campaign for stronger anti-doping laws aimed at introducing criminal penalties for those athletes found guilty of doping.

Kenyan MP arrested after nightclub shooting

Mary Harper

Africa editor, BBC World Service

Police in Kenya say they have arrested a member of parliament, Babu Owino, in connection with the shooting of a DJ at a nightclub in the capital, Nairobi.

Footage appearing to show the incident has been widely shared on social media.

In a statement on his Facebook page, Mr Owino said there was an exchange of gunfire while he was surrounded by a large group of aggressive individuals.

He is a well-known opposition MP, representing the Orange Democratic Movement.

The DJ's condition is not clear.

Five die in Burkina Faso explosion

Security officials in Burkina Faso say five soldiers were killed when their vehicle hit an explosive device in the north of the country.

At least two others were wounded in the attack in Soum province.

The incident is being blamed on suspected jihadists who have intensified activity across the Sahel in recent months.

Read more:

Malawi army says trans woman was 'not beaten because of sexuality'

Malawi army officers deny beating up a transgender woman because of her sexual identity, army officials have said according to AFP news agency.

A video of the beating has been widely shared on social media.

"The truth is that the individual was beaten because they stole a car belonging to an army officer and not because they are transgender," a spokesman for the army said on Friday.

The footage shows a man in army uniform whipping the woman with a sjambok - a heavy leather whip.

According to AFP, another soldier then joins in, helping to hold her down to receive more lashes.

No complaint of assault had been lodged, the officials added.

Consensual same-sex relationships are illegal in Malawi and it is believed that LGBTQ-people experience violence and discrimination a daily basis.

Most Malawians subscribe to either Christianity and Islam, and both Abrahamic religions consider homosexuality a sin.