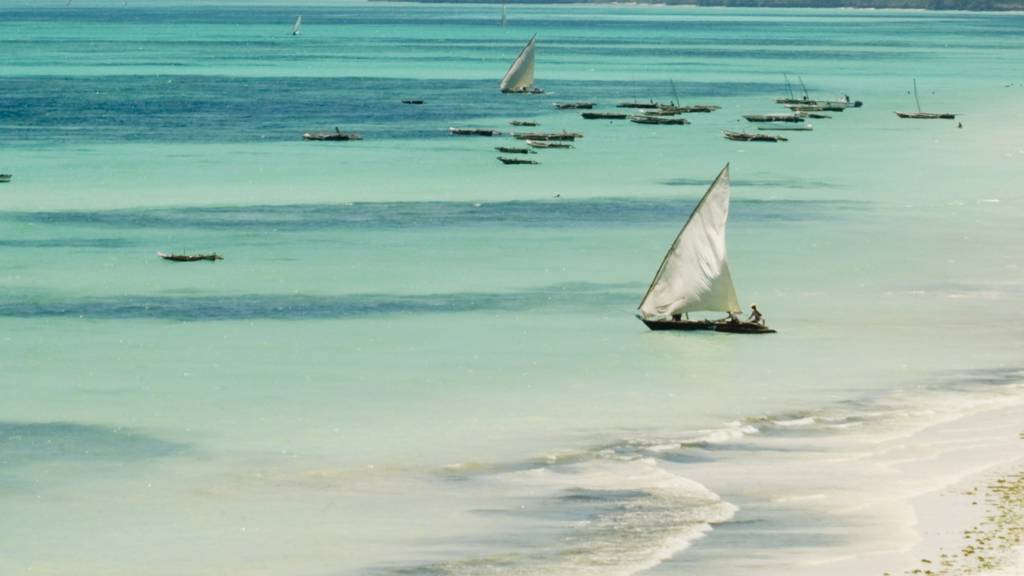 This is an automated feed at nights and weekends.
By Theo Leggett

Business correspondent, BBC News

Scroll down for the week's stories

We'll be back on Monday

That's all from BBC Africa Live this week. You can keep up-to-date with what's happening across the continent by listening to the Africa Today podcast or checking the BBC News website.

A reminder of Friday's proverb:

Quote Message: It is the tasty soup that draws the table closer." from An Ewe proverb sent by Afari Ishmael, Accra, Ghana

Click here to send us your African proverbs.

And we leave you with this picture of a man carrying his dog through flood waters in Luanda, Angola. It's from our selection of the best pictures from this week.

'Nowhere to escape for doping cheats'

Celestine Karoney

BBC Sport Africa

Image caption: Athletics Kenya President Jackson Tuwei has faith in the anti-doping systems

Athletics Kenya President Jackson Tuwei says the increasing number of suspensions of Kenyan athletes means that the anti-doping systems are working.

His comments came a day after an athlete in the west of the country evaded anti-doping officers who had arrived for a testing exercise at his home.

He added that all cheats would be exposed saying that "there is nowhere to escape".

Kenya is currently rated as the country most likely to dope by the world athletics body the IAAF.

In the last seven days, two top athletes have been suspended for failing to be available for drugs tests. In addition, at least 40 athletes are currently serving sanctions for doping violations.

Some of the high-profile athletes serving four-year bans are Olympic marathon champion Jemima Sumgong and three-time world champion in the 1500m Asbel Kiprop.

Athletics Kenya says it will push for more funding for the local anti-doping body and campaign for stronger anti-doping laws aimed at introducing criminal penalties for those athletes found guilty of doping.

Kenyan MP arrested after nightclub shooting

Mary Harper

Africa editor, BBC World Service

Police in Kenya say they have arrested a member of parliament, Babu Owino, in connection with the shooting of a DJ at a nightclub in the capital, Nairobi.

Footage appearing to show the incident has been widely shared on social media.

In a statement on his Facebook page, Mr Owino said there was an exchange of gunfire while he was surrounded by a large group of aggressive individuals.

He is a well-known opposition MP, representing the Orange Democratic Movement.

The DJ's condition is not clear.

Five die in Burkina Faso explosion

Security officials in Burkina Faso say five soldiers were killed when their vehicle hit an explosive device in the north of the country.

At least two others were wounded in the attack in Soum province.

The incident is being blamed on suspected jihadists who have intensified activity across the Sahel in recent months.

Read more:

Malawi army says trans woman was 'not beaten because of sexuality'

Malawi army officers deny beating up a transgender woman because of her sexual identity, army officials have said according to AFP news agency.

A video of the beating has been widely shared on social media.

"The truth is that the individual was beaten because they stole a car belonging to an army officer and not because they are transgender," a spokesman for the army said on Friday.

The footage shows a man in army uniform whipping the woman with a sjambok - a heavy leather whip.

According to AFP, another soldier then joins in, helping to hold her down to receive more lashes.

No complaint of assault had been lodged, the officials added.

Consensual same-sex relationships are illegal in Malawi and it is believed that LGBTQ-people experience violence and discrimination a daily basis.

Most Malawians subscribe to either Christianity and Islam, and both Abrahamic religions consider homosexuality a sin.

Legal case against Mozambique 'dissident'

Jose Tembe

BBC News, Maputo

The Public Prosecutor's Office in Mozambique has opened a case against a former MP of the country's main opposition party Renamo, officials say.

Sandura Ambosio is accused of conspiring to set up a self-styled "Renamo Military Junta", a dissident group which denounces Renamo leader Ossufo Momade as a "traitor".

Mr Ambosio is currently in custody. He denies the charges.

Renamo and the Mozambican government fought a bitter 1975-1991 civil war, with renewed hostilities from 2013-16.

Mr Momade and the Mozambican government signed a peace deal in August - but the dissidents oppose it.

They frequently ambush vehicles and military patrols.

In November, six alleged members of the Junta were arrested. They claimed a number of prominent figures in Renamo were financing the Junta.

'Take everything that happens as a challenge'

Image caption: Harmonize has had millions of views on YouTube

Harmonize, one of Tanzania's most successful Bongoflava (a fusion of Western and Tanzanian music) artists has a message:

"Everything that happens in your life, just take it like a challenge, you have to face it and prove to people that you can make it," he told the new BBC music programme, This Is Africa.

His song Never Give up is autobiographical:

"Everything you see in this video is real," he says.

Before he became a household name in Tanzania, Harmonize once appeared on a talent show and was told by the judges to forget about music.

Luckily, he didn't.

"I knew I had talent, I just kept working."

The self-belief worked and today Harmonize has millions of views for his songs on YouTube, a huge following and a comfortable life to go with it.

You can listen to the full This Is Africa interview on the BBC World Service, and partner stations, on Saturday.

By Stefan Bienkowski

BBC Sport Scotland

'Four cheetah cubs smuggled out of Ethiopia every month'

Desta Gebremedhin

BBC News Tigrinya

Image caption: Illegal trade is a threat to cheetahs

At least four cheetah cubs are smuggled out of Ethiopia every month, according to Ethiopia's Wildlife Conservation Authority (WCA).

WCA director Daniel Pawlos said locals were financially lured into capturing the cubs.

They are paid 10,000 to 15,000 Ethiopian birr ($310 to $466; £230 to £355) for each cub.

The cubs are first smuggled to Hargeisa, the capital of the self-declared republic of Somaliland, and then trafficked to Saudi Arabia and the UAE through Yemen, according to Mr Pawlos.

He said that the cubs were sold on the black market for more than $10,000 (£7,600) to rich people who want to keep them as exotic pets and as a status symbol.

Mr Pawlos added that cubs are also being smuggled and illegally traded.

"Last August, an Ethiopian man was arrested in Somaliland for trafficking a lion cub. We managed to get back the cub to Ethiopia and placed it in our rescue centre," said Mr Pawlos.

Last week, security forces in Saudi Arabia arrested a number of people accused of trying to smuggle cheetahs into the country.

Conservationists say many of the animals die en-route, and warn that the illegal trade is threatening to wipe out the cheetah populations in countries like Somalia and Ethiopia.

Nile mega dam to be filled 'within seven years'

Ethiopian ministers have said the country will fill up the Grand Renaissance Dam over a period of "between four to seven years" despite Egypt's push for a longer span, the state-linked Fana Broadcasting Corporate (FBC) reports.

Foreign Minister Gedu Andargachew and Water Minister Seleshi Bekele also told journalists at the Ethiopian embassy in Washington that the initial deal announced on Wednesday "will not restrict its [Ethiopia's] rights to build other dams in the country".

The preliminary agreement, brokered by US treasury secretary and the World Bank president, indicated that Ethiopia, Egypt and Sudan had agreed the mega dam on the River Nile should be filled in stages during the rainy season.

No time period was specified in the agreement.

Ethiopia had wanted the dam to be filled within six years but Egypt has maintained that a longer period - of between 10 and 21 years - would be better so that the water flow is not drastically reduced.

The Ethiopian ministers are quoted by FBC as saying that the filling process will start by the end of this year.

Jailed Ugandan academic Stella Nyanzi wins PEN prize

Image caption: Stella Nyanzi is serving an 18-month prison sentence

Ugandan academic, writer and feminist activist Stella Nyanzi has won the Oxfam Novib/PEN International Award for Freedom of Expression 2020.

Ms Nyanzi is a controversial academic, who campaigns on a variety of issues, from sanitary pads for schoolgirls to gay rights.

In a conservative society, where homosexual acts are outlawed, Ms Nyanzi is a divisive figure.

She was sentenced to 18 years in prison in August last year for "cyber harassment" after she published a poem on Facebook criticising President Yoweri Museveni.

She said she wished Mr Museveni, 74, had been burned up by the "acidic pus" in his late mother's birth canal.

"Stella Nyanzi has been deemed a criminal by the Ugandan authorities because she has criticised those at the highest echelons of power; though her words might be colourful and shocking to some", Jennifer Clement, PEN International president said in a statement released on Friday.

"At PEN we believe unshakeably in the need for writers to be able to criticise, parody, and mock at the highest levels. This award recognises the work she has done for women, civil society, and in the defense of free expression."

Imam who married a man charged

A Ugandan Imam who married man dressed as a woman has been arrested and charged.

Sheikh Mohammed Mutumba was charged with having carnal knowledge with a person against the order of nature, according to Daily Monitor newspaper.

His charge was read out at a magistrate court in Kayunga district in central Uganda.

The Imam was charged alongside his bride Richard Tumushabe, also known as Swabullah Nabukeera, according to the newspaper

Sheikh Mutumba has been remanded at Ntenjeru prison.

Sheikh Mutumba had earlier on confided in a colleague after his wedding that his new wife had refused to have sex claiming to be menstruating.

He had been reported to have been devastated and gone missing after it was discovered that his newly wed was a man.

The discovery was made during a body search after Tumushabe was accused by their neighbours of stealing:

Health leaders to meet over fake drugs crisis

Health leaders from seven African countries are meeting on Friday in Togo's capital Lomé to sign an agreement criminalising trafficking in fake drugs.

Tens of thousands of people in Africa die each year because of fake and counterfeit medication.

The representatives from Congo-Brazzaville, The Gambia, Ghana, Niger, Senegal, Togo and Uganda are hoping that laws specifically targeting fake medications will do the trick.

Health activist Denis Bukenya from the Human Rights Research Documentation Centre in Uganda told BBC Newsday that existing laws could already be used to charge people importing fake drugs, but the penalties were too small to be a deterrent to criminals.

Listen to his interview:

And you can read more here:

Are Uganda's poor roads really part of the country's 'tourism experience'?

Uganda's minister for foreign affairs has suggested that Uganda's poorest roads might be part of the "tourist experience".

Henry Okello Oryem said that for people from affluent societies, pushing a car from a ditch might be a reason to visit the country.

He has since clarified that his comments were light-hearted, but many people in Uganda were outraged on social media.

Boniface Byamukama is a game driver who travels all over the country.

"In the national parks the roads are not in good condition.. a distance of 100km (62 miles) you cover in three or four hours… it's a process," he told the BBC's Newsday and suggested some high-end tourists would be put off coming to Uganda because of the roads.