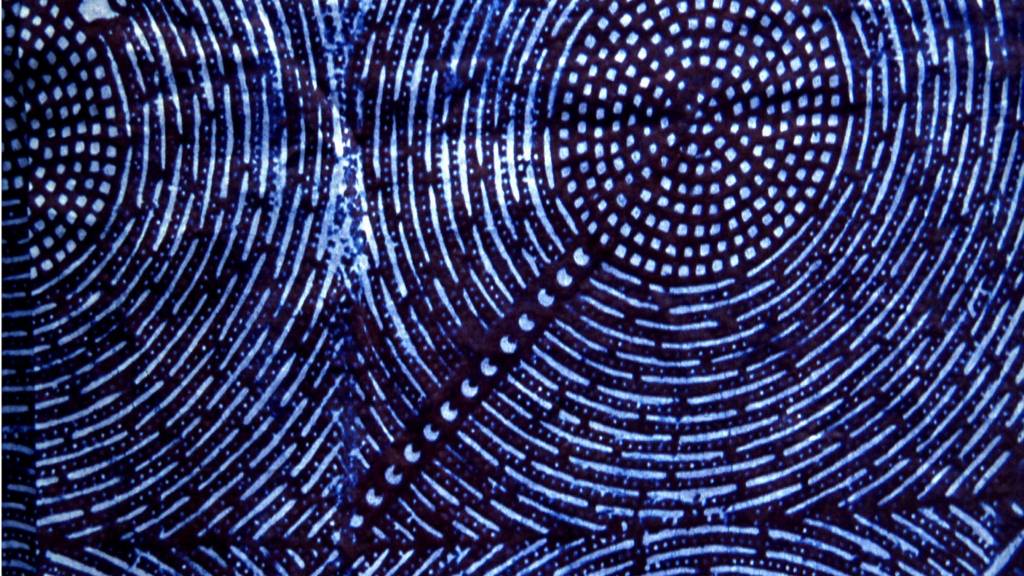 This is an automated service overnight and at weekends.
Captain Phatsima founded Dare to Dream, an organisation trying to get women into aviation.

Kenyan Stanley Ngara gives out free condoms in his bid to encourage safe sex and lower HIV rates.

Scroll down for this weeks' stories

We'll be back on Monday

That's it from the BBC Africa Live team for this week. There will be an automated service until Monday morning. You can keep up with the news by listening to our Africa Today podcast.

Here is our proverb of the day:

Quote Message: Being a good friend of a scorpion does not mean that you can't be stung by a honey bee." from Sent by Maureen Mungai in Spain

Click here and scroll to the bottom to send in your African proverbs.

And we leave you with one of our favourite photos of the week, which was taken in Johannesburg, South Africa:

Bride dies after falling into well in Nigeria

Fauziyya Kabir Tukur

BBC News, Abuja

Copyright: Fauziyya Kabir Tukur/BBC

Image caption: Fatima Abubakar fell into a well like this one

A bride-to-be has died after tripping and falling into a well at her bridal shower in Danbatta, northern Nigeria.

Fatima Abubakar, 16, was set to tie the knot with her fiancé on Thursday.

Her father told the BBC that she was standing very close to the well when the accident happened at her aunt's home on Wednesday, where she was celebrating with friends.

He said his daughter was excited about the wedding, adding that she and her fiancé were very much in love.

The groom is distraught and could not talk on the phone.

Her father said their would-be wedding guests were now mourning at his home.

After successful trials in the South African desert, the arrow-shaped racer will now target 800mph.

Wet welcome for new firefighters

Zimbabwe's civil aviation authority has tweeted its congratulations to the latest group of firefighters to complete their training.

Much to the amusement of onlookers, part of the festivities involved recruits being drenched with water from high-pressure hoses, as you can see in this video:

Bosnia to release table tennis players to Nigeria

Mayeni Jones

BBC News, Lagos

Bosnian authorities have told the BBC that two Nigerian students who say they were wrongfully deported to Bosnia from Croatia will soon be sent home, but haven't given a specific date for their return.

The students who were attending a university table tennis championship in Croatia, say they were mistaken for illegal migrants.

According to Alexandro Abia and Kenneth Eboh, they were walking in Zagreb in mid-November, when Croatian police officers took them to a local station.

After being questioned, they say they were dropped off in a van near the border and told at gunpoint to walk to Bosnia.

They say the Croatian authorities didn't let them return to their hotel to get their passports which showed they had valid visas.

The Croatian government has denied this, stating that the students disappeared after checking out of their hotel voluntarily.

Mr Abia and Mr Eboh say since arriving in Bosnia over three weeks ago they've been in two migrant camps, and describe the conditions as poor.

By Stanley Kwenda

BBC Sport

Will Uganda-Rwanda talks be a 'success story'?

Analysis

Patience Atuhaire

BBC News, Kampala

Copyright: Patience Atuhaire/BBC

This meeting in Kampala between Uganda and Rwanda to resolve a row over security and spying allegations had already been pushed back a few times.

It was meant to happen in October, with both countries trading accusations on why it hadn't gone ahead.

At the last meeting in Kigali in September, Rwanda gave Uganda a list of 200 names of citizens who it says are illegally detained in Uganda and should be released in order to ease tensions between the two countries.

Uganda accuses Rwanda of deploying its intelligence agents in Uganda and infiltrating the security services. Uganda has continued to arrest and deport dozens of Rwandans in the past weeks.

It is hoped the meeting will cement an agreement made in Angola's capital Luanda in August, in which both countries agreed to resolve all issues between them. The deal was brokered by Angola and the Democratic Republic of Congo.

These latest talks are not open to the press, so reporters are waiting for an official communique on what has been discussed.

But at least one participant was hopeful heading into Friday's talks.

"We've witnessed the political will of Uganda and Rwanda to improve relations to the benefit of their respective populations," said Angola's Foreign Minister Manuel Domingos Augusto.

"We are confident that our two sister countries have all the necessary conditions to make this dialogue a success story."

Cameroon debates Anglophone autonomy

Killian Ngala

BBC News, Yaoundé

Members of parliament in Cameroon are debating whether to grant more autonomy to the country's Anglophone regions where thousands of people have died in a separatist conflict.

President Paul Biya has recently spoken of granting special status to the English speaking north-west and south-west regions to try to help stem the violence.

Analysts say it is highly unlikely that the government will agree to granting a significant level of autonomy.

Many Anglophone Cameroonians have felt marginalised for decades by a government dominated by French speakers. It boiled over in 2016, when teachers and lawyers started to protest against the use of French in schools and courts.

Following Cameron's much-vaunted national dialogue, a new law was adopted on Tuesday that means court decisions can be rendered "in any of the official languages, depending on the choice of the litigant and the understanding of all present in court".

There are sporadic outbreaks of violence involving the military and separatist rebels in the Anglophone regions and most schools there have remained closed for three years. Some 700,000 people have fled their homes.

'I spent eight years awaiting trial before being freed'

Nine days after Babagana Aliyu arrived in Lagos from north-eastern Nigeria, he was arrested for alleged armed robbery.

He spent the next eight years in prison awaiting trial, during which time his family were displaced due to Boko Haram.

In 2018, he was released due to a lack of evidence against him. He maintains his innocence.

Babagana is one of thousands of Nigerians who spend years in prison, despite not being found guilty of a crime.

Video producers: Yemisi Adegoke and Joshua Akinyemi

Mass strike called over pay arrears in Liberia

Jonathan Paye-Layleh

BBC News, Monrovia

Liberia's 77,000-strong civil service workforce has announced a nationwide strike beginning on Monday to demand salary arrears.

The announcement was made on Thursday evening after civil service union leaders and government officials failed to broker a deal.

Union leader Moibah Johnson told a news conference that workers resolved to stay away after giving government "ample time" to look into their delayed salaries to no avail.

Mr Johnson later told the BBC that the government had been dishonest in resolving the dispute:

Quote Message: We receive alerts on our phones that salaries have been placed into our bank accounts, but when we go to check, there is no money."

Presidential press secretary Isaac Solomon Kelgbeh told the BBC that the government was surprised by the decision since it was already responding by paying part of the salary arrears.

He said the union's leadership will be asked to reverse their decision.

Tribute to soldiers after 'dark day' in Niger's history

Will Ross

Africa editor, BBC World Service

Image caption: Niger's army is struggling to contain the spread of armed groups

The president of Niger has paid tribute to the 71 soldiers who were killed on Tuesday in the country's worst ever jihadist attack.

At a military air base in the capital Niamey, Mahamadou Issoufou described the incident as a "dark day" and a "terrible ordeal" for the army.

On the ground were rows of body bags - each one covered by Niger's orange, white and green flag.

Many relatives of the dead soldiers attended the ceremony, which comes three days after jihadists linked to the Islamic State group attacked a military camp near the border with Mali.

Over the past four months at least 230 soldiers from Niger, Mali and Burkina Faso have been killed in jihadist attacks.

More on this topic:

World Bank to loan Ethiopia $3bn for economic reforms

Ethiopia is set to receive $3bn (£2.2bn) from the World Bank for "macroeconomic, structural and sectoral reforms", Prime Minister Abiy Ahmed has said. He also mentioned investment from the UAE and Saudi Arabia but did not go into more detail.

"This reaffirms both governments' and donors' partnership to transition Ethiopia to a prosperous and peaceful nation," Mr Abiy wrote on Friday.

On Wednesday the International Monetary Fund also said it had reached a preliminary agreement for a three-year, $2.9bn package to also finance Ethiopia's economic reforms.

Mr Abiy's economic ambitions including privatising Ethiopia's telecoms, energy, shipping and sugar industries. A domestic stock exchange is set to launch in 2020.