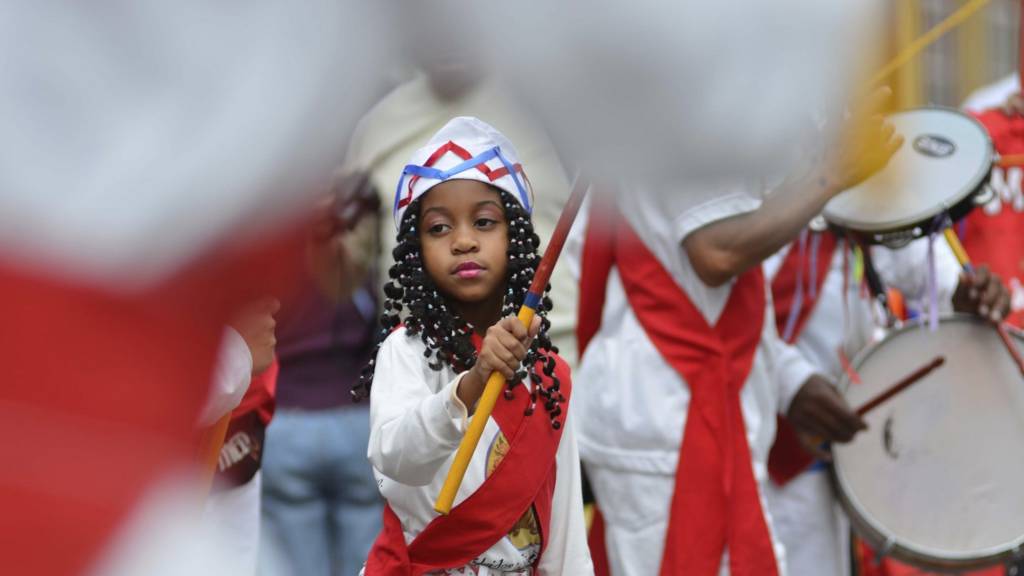 Live
Africa Live: Rescues continue after Ethiopia landslide
Scroll down for Tuesday's stories

That's all from BBC Africa Live for today. There will be an automated service until Wednesday morning.

Here's a reminder of our African proverb of the day:

Quote Message: The tree the elephant keeps breaking as it moves will be used to roast it." from Sent by Mike Watmon Kinyera and Alii Emmanuel Omati, both from Uganda

And we leave you with this image by Gabonese photographer and visual artist Yannis Davy Guibinga:

Polls close in Mozambique amid ballot-stuffing complaints

Jose Tembe

BBC Africa, Maputo

Voting has officially ended in Mozambique's general elections but people who joined queues at polling stations before the cut-off time of 18:00 (16:00 GMT) will be allowed to cast their ballot.

Seven polling stations did not open in an area of the country that has suffered militant Islamist attacks in recent years - three fewer than expected - said the body in charge of voter registration and the voting process, STAE.

It had also denied reports of ballot-stuffing made by the the two main opposition parties, Renamo and the Mozambique Democratic Movement (MDM), plus four smaller groups.

But when reporters insisted, pointing out that photos of the supposedly fraudulent ballot papers have gone around the world via the internet and thus threaten the international credibility of the elections, STAE's director Felisberto Naife admitted it was a serious problem.

He said there should be a through investigation of these cases, starting with ascertaining whether the extra ballot papers are authentic.

Electoral observers were deployed from the Southern African Development Community(Sadc), the EU and the Electoral Institute for Sustainable Democracy in Africa. The first two applauded the government earlier on Tuesday for its efforts to maintain peace and organise secure elections.

However it is unclear if all monitors were able to secure accreditation in time - a researcher for campaign group Human Rights Watch tweeted on Monday that over 3,000 election observers were still waiting for the necessary paperwork.

Muslims in Ghana demand end to discrimination

Thomas Naadi

BBC Africa, Accra

Copyright: Fahd Mohammed/BBC

Image caption: Muslim women held a protest march over the weekend

Member's of Ghana's Muslim community are pushing for a new law that would prohibit and prescribe punishment for public officials who discriminate against women and girls who wear hijabs or headscarfs.

This follows reported incidents of discrimination against some Muslim women at work and in schools.

This latest incident comes after a invigilator for the West African Examinations Council asked a candidate to remove her hijab before sitting her exams.

Thousands of Muslims staged protests on Saturday in key cities across the country to push for an end to discrimination.

Sheikh Armiyawo Shaibu, the spokesperson for Ghana's chief Imam, said public officials who discriminate against Muslims must "suffer sanctions, adding:

Quote Message: The sanctions must be made public to send a message."

Muslim youth have also started a social media campaign using the hashtag #HijabIsAnIdentity calling for the end to discrimination.

Ghana is officially a secular country and the constitution prohibits all forms of discrimination.

'I benefited from white privilege' - Hollywood star Charlize Theron

Image caption: Theron won an Oscar for her portrayal of a female serial killer in the 2004 film Monster

South African Hollywood actress Charlize Theron has admitted she has benefited from "white privilege" growing up in apartheid-era South Africa, entertainment paper Variety reports.

Theron, who was born in the South African town of Benoni in 1975, spoke at an annual fundraiser for an educational and health program for Nigerian children.

She said:

"I obviously am a white person who benefited from my white privilege. I grew up during the apartheid era, I benefited from it."

"These children [today] were all born post-Apartheid era. I feel like it's my duty to not let them forget and to also let them know that there is [unity], that I am with them, that we are all standing together," the Oscar-winning actress added.

Apartheid, a system of institutionalised racial segregation, was dismantled in the 1990s.

However, racial relations are still complicated in the country.

Anti-measles, polio and rubella drive to launch in Uganda

Mildred Wanyonyi

BBC Africa, Nairobi

Image caption: More than 18 million children under 15 are to be vaccinated

Uganda is set to immunize more than 18 million children against measles, polio and rubella in a five-day mass vaccination programme starting on Wednesday.

It follows recent measles and rubella outbreaks that spread to more than 60 districts. The drive is co-funded by Gavi - the global vaccine alliance, Unicef and the World Health Organization (WHO) and the Ugandan government.

Polio has remained a big threat in Uganda with wild and vaccine-derived strains circulating in neighboring DR Congo and South Sudan.

Uganda has also seen a decline in routine vaccination programmes in recent years, the WHO says.

In a joint statement, Uganda's health ministry and WHO said that the campaign will be a launchpad to introduce the measles-rubella vaccine into the country's routine immunization schedule.

Disease surveillance is to begin as well as investigation of any suspected cases of these diseases.

Crashed government plane found in DR Congo

Search teams in the Democratic Republic of Congo have found the wreckage of a government-chartered cargo plane, which went missing last Thursday with eight passengers on board. One of those was President Félix Tshiseked's personal driver, the presidency told the BBC.

The aircraft - also carrying military personnel - had provided logistical support for a presidential visit to eastern DR Congo.

An aid worker from the Catholic Relief Service said he had visited the crash site in Sankuru province, and local villagers had already buried the bodies of four people found among the debris.

The Russian embassy in Kinshasa said two Russians had been on the Antonov 72 plane when it crashed.

Danesius Marteh

Football Writer, Liberia

Malawi government dismisses Ebola scare

Peter Jegwa Kumwenda

Lilongwe, Malawi

Malawi's government has dismissed fears of a possible Ebola outbreak in the country after a suspected case was reported in the northern district of Karonga, which borders Tanzania.

The patient, reported to be 37 years old, was admitted last week at a health facility after exhibiting symptoms associated with the disease - prompting fears of an outbreak.

Health Secretary Dan Namarika dismissed the fears in a statement released Monday night.

"There's no history suggesting contact or travel to any region with Ebola," Mr Namarika said.

"The patient is being managed with broad spectrum antibiotics, fluids and general supporting care."

Fears of a possible outbreak are heightened by the area's proximity to neighbouring Tanzania, where the government has denied withholding information from the World Health Organization (WHO) on suspected cases of Ebola.

The Tanzanian government admitted earlier this month that it investigated some 28 suspected cases of Ebola over the past year, including two in September, but says they all tested negative.

A current outbreak in the east of the Democratic Republic of Congo has killed more than 2,000 people.

The statement by Malawi's health minister follows a social media storm over fears that the country was at risk.

Mr Namarika assured Malawians that "the government will... be vigilant in ensuring that disease surveillance and response continues".

Ethiopia landslide kills 22 amid fears of more destruction

Desta Gebremedhin

BBC Tigrinya Nairobi

Image caption: The landslide was caused by heavy rains in southern Ethiopia

At least 22 people were killed in a landslide in Ethiopia after heavy rains pounded the southern region on Sunday.

The disaster in Konta district, Dawro Zone, saw waves of mud destroy five homes, killing residents and animals, a local official told the BBC.

"Thirteen of the victims are women,'' said Fasika Mulugeta, a communication officer.

Local media are reporting that a policeman and his family are among those killed.

Image caption: The area has previously experienced landslides after heavy rains

An operation to retrieve the bodies is under way with rescuers using an excavator to dig through the mud. Seventeen bodies have been recovered so far, according to Mr Mulugeta.

He has asked the federal and state governments to intervene.

Local officials fear more incidents will happen if the rains continue.

Last month, seven people were killed in the area after heavy rain triggered a landslide, Chinese news agency Xinhua reported. Five of them were family members.

Image caption: Officials fear the ongoing rains could trigger more landslides

Mozambique electoral body denies ballot-stuffing

Jose Tembe

BBC Africa, Maputo

Allegations that extra ballot boxes and voting material have been smuggled into Mozambique to undermine Tuesday's general election have been dismissed as "completely untrue" by the body in charge of voter registration and the voting process.

The Electoral Administration Technical Secretariat (STAE) was responding to claims made by the the two main opposition parties, Renamo and the Mozambique Democratic Movement (MDM), plus four smaller groups.

They alleged in that that an unauthorised private company has, under cover of night, brought ballot boxes and voting material into Mozambique. STAE says all voting material is produced by the companies Academica and Uniprint, which won the tender.

The opposition parties also said that two ballot boxes containing ballot papers already marked had been discovered in Cuamba district, in the northern province of Niassa. STAE has denied this.

Campaign group Human Rights Watch has called into question the fairness of the elections, reporting that some 5,400 people are unable to vote because of safety concerns in the area they live in. It says the 10 voting stations in Macomia, Mocimboa da Praia, and Muidumbe districts are in areas that have suffered Islamist militant attacks.

Oluwashina Okeleji

Football Writer, Nigeria

Zimbabwe doctors ignore return to work order

Image caption: The doctors strike is now on its sixth week

Doctors in Zimbabwe have defied a court order to return to work, saying a pay rise offered by the government is too low.

High inflation has reduced the doctor's pay to the equivalent of about $100 (£80) a month.

On Friday last week a court ruled the doctors' strike was unlawful and gave them 48 hours to resume their duties.

The doctors said they could not comply with the court order because they lacked the means to get to work or meet their basic needs. The strike is now in its sixth week.

The Zimbabwe Hospital Doctors Association (ZHDA) announced on Sunday it would appeal to the Supreme Court.

"We noted the court order but unfortunately we don't have the means by which to comply," ZHDA spokesman Masimba Ndoro told news agency AFP on Monday.

The doctors say their pay has shrank 15-fold over the past year - a legacy of hyper-inflation caused by economic mismanagement under former president Robert Mugabe.

The economic situation has worsened under President Emmerson Mnangagwa.

More protests planned in Guinea after deadly first day

Opposition members and civil society groups outraged by a potential revision to Guinea's constitution that would allow President Alpha Condé to seek a third term in office are calling for a second day of protests.

At least four people were killed - one of them a gendarme - in clashes on Monday. Live ammunition and tear gas were reportedly fired in clashes between demonstrators and security forces.

Hours beforehand the capital city, Conakry, came to a standstill as news of the planned protests spread. Schools and businesses were closed and roads mostly deserted. Protests were also held in the cities of Labé, Mamou and Kindia.

Government and military statements published on Guinean news website Mediaguinée saw a cabinet minster, Gen Bourema Conde, describe the protesters as "unpatriotic" and the armed forces' chief of staff call them "irresponsible".

Meanwhile the protest organisers - called the FNDC (the National Front for the Defence of the Constitution) - have said in a statement: "We are asking the people of Guinea to continue the fight until further notice with the same determination and same sense of responsibility".

Image caption: At least four people were killed and others injured on Monday

'Vote with your conscience' - Mozambique's Chissano

Jose Tembe

BBC Africa, Maputo

Mozambique's former President Joaquim Chissano appealed to citizens to vote "according to their conscience" as he cast his ballot in Tuesday's general elections.

He told reporters there was a determination to move towards peace and reconciliation, after years of civil war ending in 1992 and the signing of a new peace deal between the two main political parties following a resurgence of violence.

"May it continue this way, even after the announcement of the results," former Frelimo leader Mr Chissano said.

He suggested that if a presidential candidate feels wronged, he [all four candidates are men] should turn to the institutions to legally resolve electoral dispute issues.

Another former president who voted in Maputo this morning is Armando Guebuza.

Mozambique elections: Fight delays Renamo leader's vote

Jose Tembe

BBC Africa, Maputo

Image caption: Mr Momade, 58, became Renamo's leader after the death of long-time leader Afonso Dhlakama

The leader of Mozambique's main opposition Renamo party, Ossufo Momade, has cast his vote after being delayed for almost an hour by a fight that broke out between a Renamo member and an electoral official at a voting station in northern Nampula province.

Renamo defended the scuffle saying that the official was committing electoral irregularities that would harm the party. No independent evidence has verified this claim.

The voting process was suspended for sometime until order was restored.

Mr Momade, 58, who assumed the leadership of Renamo after the death of long-time leader Afonso Dhlakama in 2018, is running for president for the first time.

Education standards in Africa 'declining'

Image caption: Survey says poor access to college education leaves many unprepared for the job market

A comprehensive survey compiled by the Mo Ibrahim Foundation suggests the quality of education provided by African countries has declined over the past five years.

The Ibrahim Index of African Governance found that poor access to college and university level education was leaving people ill-prepared for the job market.

The study predicted the problem would become more acute as the majority age group in Africa is now 15.

The report cited some progress towards health and nutritional goals, but said African governments on the whole had not managed to translate economic growth into opportunities for citizens.

Captives freed from second Nigeria torture house

Ishaq Khalid

BBC Africa, Abuja

Police in Nigeria say 67 people have been freed from an Islamic school where they were allegedly tortured in the north-western town of Daura - President Muhammadu Buhari's hometown.

The victims - all male - included children as young as seven. They were allegedly chained up, beaten and sexually abused there, according to Katsina state's police spokesperson.

The centre has been shut and the owner arrested. This is the second discovery of such facilities in Nigeria in less than a month.

A school register shows there were more than 300 people detained at the centre in Daura in degrading conditions, police say.

Katsina state police spokesperson told the BBC that the captives had rioted and many escaped with their shackles still on.

Some of the victims are said to be from neighbouring Niger.

The centre is said to have operated for decades as Koranic School as well as a correctional facility.

Last month a similar facility was discovered in the city of Kaduna - this one described as a "house of torture" by the local police chief - from where hundreds of captives were freed.

Breaking

Zuma to file appeal on corruption trial

South Africa's former President Jacob Zuma will file an appeal in his corruption trial after a court ruled last week against his application for the case be dropped.

The corruption allegations, which Mr Zuma denies, date back to the country's largest arms contract in the 1990s. Attempts to bring him to court stretch back 15 years.

DJ Black Coffee spills his love for Africa in Trevor Noah's show

South Africa's DJ and music producer Black Coffee shared his "love and dreams for the continent" during an interview with comedian Trevor Noah of the Daily Show.

The interview, which has sparked a social media frenzy, will be aired on Tuesday night in South Africa.

The Daily Show has tweeted the link to the interview - which is not available in some locations.

The DJ talked about "his passion for staying true to his South African roots, his Africa Is Not a Jungle initiative and his single "LaLaLa."

Black Coffee is an acclaimed musician in South Africa and has collaborated with global music stars like Usher, Drake and David Guetta.

He is currently on an international tour across Europe, Canada and United States, according to South Africa's Eyewitness News website.

On Monday he met Canadian rap star Drake during a show at a nightclub in Toronto.