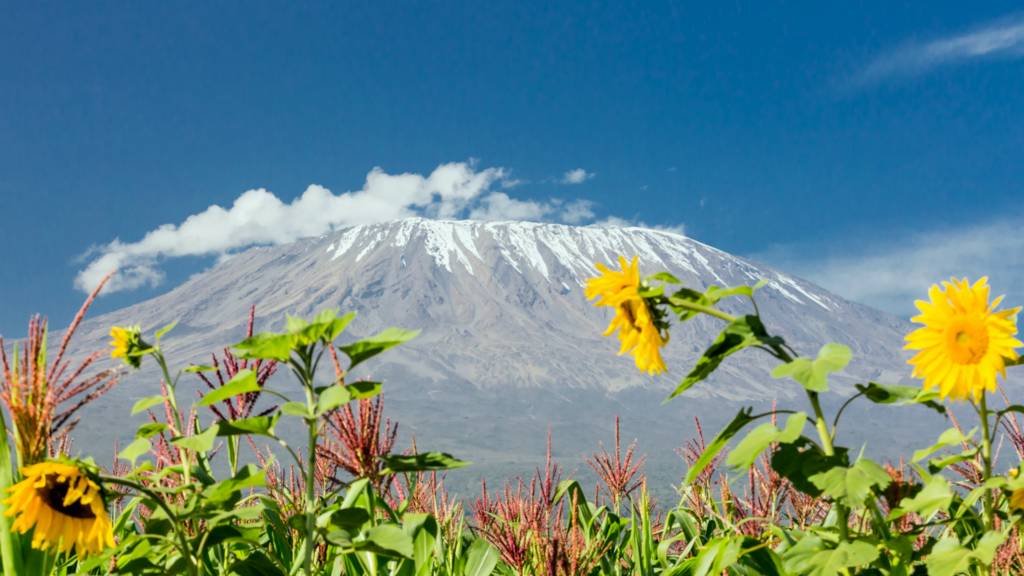 Live
Africa Live: Women protest against Nigeria hotel serial killings
Bringing the latest news from across the continent at bbc.com/africalive
Nigerian forces barricade office of Sahara Reporters

BBC Monitoring

The world through its media

Image caption: Omoyele Sowore, who founded Sahara Reporters, has been in detention since the beginning of August

Nigerian security forces have barricaded the office of the online paper Sahara Reporters in the commercial capital, Lagos.

A Premium Times reporter at the scene said armed officers were preventing people from entering or leaving the building.

Sahara Reporters says the move is intended to intimidate its staff ahead of a planned protest to demand the release of Omoyele Sowore, the website's publisher and founder of the Coalition for Revolution movement.

He was arrested in August for trying to organise nationwide protests - dubbed #RevolutionNow - against poor governance, corruption and insecurity.

Nigeria's secret police was given permission on 8 August to hold him under terrorism laws for 45 days as they investigate allegations that he was plotting to overthrow the government.

Mr Sowore has become a vocal pro-democracy campaigner and stood for president in February, coming 10th out of more than 70 candidates.

Rwandan Hutu militia leader killed in DR Congo

A Rwandan Hutu militia commander who was wanted for war crimes has been killed in the Democratic Republic of Congo (DR Congo), the country's military says.

Sylvestre Mudacumura, who was wanted by the International Criminal Court (ICC), led the Democratic Forces for the Liberation of Rwanda (FDLR).

He was killed in Rutshuru in the east of the DR Congo, an army spokesman said on Wednesday.

FDLR leaders are accused of taking part in the 1994 genocide in Rwanda. That year, during just 100 days, ethnic Hutu extremists killed about 800,000 people as they set out to exterminate Rwanda's minority Tutsi community and their political opponents.

The ICC issued an arrest warrant for Mr Mudacumura in 2012 for nine counts of war crimes, including murder, rape and torture.

He was a senior member of Rwanda's presidential guard during the 1994 genocide, before he fled across the Congolese border.

The Rwandan government cited the FDLR's presence on Congolese soil to justify repeated interventions across that border.

SA's top court rules against smacking children

Milton Nkosi

BBC Africa, Johannesburg

Image caption: The court said there were effective ways to discipline a child without the use of corporal punishment

South Africa's Constitutional Court has ruled that the use of corporal punishment at home violates children's rights.

It ruled that the "reasonable and moderate chastisement" of children as a form of physical discipline is unconstitutional.

The court said there were effective ways to discipline a child without the use of corporal punishment.

It upheld an earlier High Court ruling from a trial that involved a father who was found guilty of assaulting his 13-year-old son after he discovered he had been watching pornography.

In that case, the father argued that he was entitled to chastise his son because he was doing so in accordance with his religious beliefs. But the court found the defence of reasonable chastisement to be unconstitutional.

A pressure group, Freedom of Religion South Africa, has criticised Wednesday's ruling.

It argued that the judgement made criminals of people of faith who believe that the Bible permits or even commands them to physically correct their children.

But Tshebo Mokoena, from the children's rights NGO ChildLine, welcomed the ruling.

"We must agree that you cannot correct a child's behaviour with violence," he told the BBC.

Breaking

Liberia school fire kills at least 23

At least 23 children have been killed in a fire at a boarding school in Liberia, police say.

Emergency services are at the scene, which is near the capital, Monrovia, and are looking for further bodies.

The children were sleeping in a building attached to a mosque when the fire is believed to have broken out at in the early hours of the morning.

In a tweet, President George Weah said a "deadly fire had engulfed their school building" in Paynesville and expressed his "deepest condolences".

"My prayers go out to the families of the children," he said.

Somali army 'kills 17 militants'

BBC Monitoring

The world through its media

Image caption: The Somali army conducted operations against the militants in central and southern regions (file image)

Seventeen Islamist militants have been killed during security operations in Somalia, the country's army says.

The army's commander, Gen Odawaa Yusuf Raage, told state media that 15 al-Shabab fighters were killed in the southern Lower Juba region and two more were killed in the central Hiran region.

He added that an al-Shabab commander, Ibrahim Abdi Ture'y, was killed in the operation in the Hiran region. He was reportedly an expert in assembling explosive devices.

The Somali army and allied forces often carry out operations against al-Qaeda-allied al-Shabab fighters, who control rural areas of south and central Somalia.

The group has been waging an insurgency in Somalia for more than 10 years.

Separately, on Wednesday, the US Africa Command said it had killed two al-Shabab fighters in an air strike in the Lower Juba region.

US President Donald Trump expanded military operations against al-Shabab in March 2017.

Detained Tanzanian journalist 'given medical tests'

Image caption: Eric Kabendera is a respected freelance journalist who has written for local and international papers

Top investigative Tanzanian journalist Erick Kabendera, who has been in detention for more than seven weeks, has told a court in Dar es Salaam that he was taken to hospital on Tuesday for tests.

His family and lawyer have expressed concern about his health - he was seen limping into court last week when the court was told that he was also having trouble breathing.

"Yesterday I was able to access medical facility at Amana Hospital where different tests were conducted on both my spine and blood samples were taken," Mr Kabendera is quoted as saying by Tanzania's private The Citizen newspaper.

The journalist is facing charges of money laundering, tax evasion and involvement in organised crime.

He has not yet been asked to enter a plea and the charges are considered too serious for him to be granted bail.

After he told the court on Wednesday about the medical tests, the prosecution again asked for more time to continue its investigation.

The case was postponed until 1 October - by which time he will have been in custody for more than two months.

The manner of his arrest and detention has raised concern about media freedom in Tanzania, both locally and internationally.

The US and UK have condemned the handling of his case.

Since Mr Magafuli came to office in 2015, laws overseeing the media have been toughened and a number of newspapers and radio stations have been suspended for "incitement".

He has often warned about fake news in the wake of articles critical of the government, saying there are limits to press freedom.

SA poultry farmers fight frozen chicken threat

Image caption: Farmers want higher tariffs on imports from Brazil and United States

South African poultry farmers are up in arms over the importation of frozen chicken from Brazil and United States.

The farmers say they cannot compete with the exporters and want their government to impose higher tariffs.

Izaak Breitenbach, from South African Poultry Association, told BBC's Focus on Africa radio programme that 13 local companies had declared bankruptcy in the last three years because of competition from frozen imports.

The imported chicken is being sold at $0.50 (£0.50) per kilogram in South Africa, against locally reared chicken that goes for about $1.50 - depending on the cut, he said.

"Countries that overproduce will sell the product that they don't want in other markets, at prices lower than it is produced in other countries like South Africa," he said.

"As we sit here, 73% of all per capita consumption has gone to imports, predominantly from Brazil and US... that has caused enormous amount of job losses."

Mr Breitenbach wants South Africa to adopt the European Union's policies on anti-dumping and controls on import volumes.

"We've done a study that covered the last 10 years. The earnings in the South African poultry industry was not enough to invest in the industry. That is not what you want for a country that has 23% of unemployment, we need to create jobs."

'Supernatural python' saved from Tanzanian pilgrims

Eagan Salla

BBC Swahili, Geita, Tanzania

The authorities in Tanzania have rescued a giant python from a forest after it was mobbed by pilgrims who believed it had supernatural powers.

People began flocking to Kasala forest in the north-west of the country when the snake, which is estimated to be at least 3m (10ft) long, was spotted two weeks ago.

They came to give it offerings of live animals in the belief that if it ate them it would deliver their wishes.

Pythons wrap themselves around their prey and suffocate it to death before swallowing it whole.

Some of the pilgrims gave the python goats while asking for its help with curing diseases and cleansing away evil spirits.

Locals told the BBC that this was common practice in superstitious mining areas such as north-western Geita province.

They deny it is a form of witchcraft, saying it is their way of worshipping.

Image caption: Issa Kawandiba said he is hoping for good rains after the python swallowed his offering of goat's blood

Issa Kawandiba, who led a group from his village to the forest, told the BBC they were seeking the python's blessing for good rains.

The python had rejected a goat but swallowed an offering of goat's blood, so he was hopeful they would receive their wish.

During the trip to the forest, he said they had seen church services being conducted under the trees in the presence of the snake.

Others were seen creeping up close to the giant snake to take photographs of it with their phones.

But the Ministry of Natural Resources and Tourism later intervened after growing alarmed at the high number of people who were trekking to see the snake.

It has organised for the python to be moved to a neighbouring game reserve to ensure its safety - and that of its devotees.

Women protest against Nigeria hotel serial killings

Karina Igonikon

BBC Pidgin, Port Harcourt

Women have been marching through Port Harcourt calling for more protection in the wake of serial killings in Nigeria's oil city.

At least eight women have been found strangled in a similar way in different hotel rooms in the capital of Nigeria's southern Rivers state since July.

The police have arrested two suspects in connection with the case, but those taking part in the protest - organised by more than 60 women's group in the state - feel more needs to be done.

They chanted and sang in the Igbo language repeating the word "iwe", which means "anger".

One of the protesters told reporters: "The women in Port Harcourt no longer feel safe. We ask for protection."

Another said: "We say no to femicide… we are angry. We are scared of going out. We are scared of going out to work."

A representative of the African Women Lawyers' Association added that so many had turned up for the demonstration because the women of Rivers state were aggrieved.

"The killing of women must stop. Even one death is too much - enough is enough," she said.

Botswana begins deporting 800 Namibian refugees

Botswana has deported the first group of more than 800 Namibian refugees who have been living in the country for two decades.

On Tuesday, 94 refugees were transported back to their home country from a camp in the village of Dukwi.

The group fled Namibia in 1999 following a failed secessionist uprising. Many of the refugees are reported to be members of a banned secessionist political party in Namibia.

They were declared illegal immigrants last month after they refused to register for voluntary repatriation, citing fears of persecution if they returned home.

"We do not have a place to call home since we have been away... for the past two decades," one refugee, who asked to remain anonymous, told the Voice of America news service.

"Those homes that we had are not there any more," they added.

Namibia's Immigration Minister Frans Kapofi said the country was "ready to receive our citizens".

"When they come back to Namibia, they will go back to the communities where they came from," he told The Namibian. "We do not intend to arrest those who have no questions to answer."

SA's America's Got Talent choir 'ambassadors of Africa'

Image caption: The singers, pictured here with their conductor, tweeted after their performance: "One nation, one continent"

The founder of South Africa's Ndlovu Youth Choir, which is hoping to win America's Got Talent, has told the BBC that the young singers are "the ambassadors of a united Africa".

Hugo Tempelman said the choir stood for South Africa's "hope, youth and vibrancy" in the wake of tension over recent xenophobic attacks, which have tarnished the reputation of the country.

South Africans are hoping that the choir wins the America's Got Talent crown after their performance overnight in the TV talent show final - voting is under way and winner will be known on Thursday.

Mr Tempelman said the choir was born out of an non-governmental organisation he had set up 25 years ago to help orphans and vulnerable children exposed to drug abuse and rape in South Africa's Limpopo province.

"Singing is their way of saying, 'I want to get out of this,'" Mr Tempelman told the BBC's Newsday programme.

"Africa sings in every moment… whether it's in marriage, birth or death - Africa sings,'' he said.

If the choir won America's Got Talent, it would be proof that "excellence can come out of deep poverty", he added.

Listen to the full interview:

Ghana calls for police sacking over kidnapped girls

Favour Nunoo

BBC Pidgin, Ghana

News that four girls kidnapped in western Ghana last year have been found dead has led to calls for the resignation of Maame Tiwaa Addo-Danquah, the head of the police investigation unit.

Police say DNA tests carried out on the remains of four bodies found in a cesspit in the city of Takoradi in August have confirmed that they are those of the missing girls.

They disappeared between August and December 2018 and three people have been arrested in connection with the case.

People on social media are angry with the Criminal Investigation Department (CID) boss as she told the media in April that the girls were alive and that officers were working hard to return them to their homes safely.

Ms Tiwaa Addo-Danquah has subsequently explained that she made the comments as she "wanted to give the families hope".

The hashtags #BringBackOurTaadiGirls and #TwiaaMustGo are trending on Twitter with people criticising the police for their handling of the investigation.

The girls' families are now calling for independent DNA tests to be carried out on the bodies to confirm their identity because they do not trust the police.

Zimbabwe deploys military doctors amid strike

BBC Monitoring

The world through its media

Image caption: The country's doctors have been protesting the alleged abduction of their union leader.

Zimbabwe's government has deployed military doctors to state hospitals after medical workers went on strike across the country, local media report.

On Tuesday, doctors boycotted work in protest at the alleged abduction of their union leader, Peter Magombeyi.

Dr Magombeyi had organised a series of strikes over poor pay and working conditions in recent weeks.

On Saturday, he sent a WhatsApp message saying he had been kidnapped by three men. He has not been seen since.

The doctors say they will not return to work until Dr Magombeyi is found.

Health Minister Obadiah Moyo said military doctors would provide services as a "temporary measure", according to the news website Zimeye.

The doctors believe Dr Magombeyi was abducted by the security forces because of his role in organising recent strike action.

But a government minister, Kazembe Kazembe said there were no indication that Dr Magombeyi had been kidnapped.

World's best teacher on how to teach hungry students

Image caption: Brother Tabichi left a job at a private school to join the Keriko Secondary School, where students are from poor backgrounds

Peter Tabichi, a Kenyan who was named the world's best teacher earlier this year, has told the BBC about some of the challenges his students face as he is feted on a trip to the US.

The name of the science teacher, who is a member of the Franciscan religious order, is trending in Kenya on social media after he was pictured meeting US President Donald Trump on Monday.

He then opened Tuesday's session of the US Congress with the Franciscan prayer for peace:

Brother Tabichi told the BBC that his students at Keriko Mixed Day Secondary School, where he teaches maths and physics, walked long distances to school and often arrived hungry.

He said the 400 learners have to contend with overcrowded classrooms and few teachers. The school is served by seven teachers - and a typical classroom has 60 to 80 students.

"At times in the morning they come to school when they are hungry such that you can easily see that the level of concentration is low," he told BBC Newsday.

"At school we have the challenge of facilities and at times learning becomes very tricky. As teachers we sometimes try as much as possible to be creative to use what's within our reach."

Brother Tabichi donates 80% of his monthly salary to help the poor.

"I don't just do this alone. We have a team of dedicated teachers. At an individual level I try as much as possible to do what I'm doing with passion.

"What drives me is I have also gone through a number of challenges, when I was growing. So I don't want my students to taste what I went through."

Before he returns to this teaching post, Brother Tabichi is also scheduled to give brief remarks at the UN General Assembly, which has opened in New York.

SA rallies behind its America's Got Talent choir

South Africans are rallying behind the Ndlovu Youth Choir, which has made its final performance on America's Got Talent in the finale - broadcast at 02:00 local time.

The hashtag #NdlovuYouthChoir is trending as the nation hopes the young singers will be voted winners of the TV talent show and bring the trophy home.

The voting is under way and results will be announced on Thursday.

The choir sang their own rendition of Africa - a hit for US band Toto in the early 1980s - wowing the judges and audience.

"Tonight we were proud young ambassadors of a united Africa," the choir tweeted.

"Africa has the world's youngest population, and our hope is that our performance reflected the talent, opportunity and potential of millions of young people. One nation, one continent."

The Ndlovu Youth Choir, from a small town in Limpopo, was formed in 2009 and came to fame earlier this year with their cover of Ed Sheeran's song Shape of You.

Their journey to America's Got Talent has been exciting to watch.

The singers have had standing ovations for their energetic performances of Whitney Houston's Higher Love, Vicky Sampson's My African Dream and Waka Waka, Shakira's official song for the 2010 World Cup, which was held in South Africa.

The choir is among the 10 finalists who hope to walk away with the $1m (£801,000) prize.

Nigeria arrests suspects over hotel serial killings

Karina Igonikon

BBC Pidgin, Port Harcourt

Nigerian police have arrested two suspects in connection with hotel serial killings in the southern city of Port Harcourt.

At least eight women have been found strangled in a similar way in different hotel rooms in Nigeria's oil capital in Rivers state since July.

Outrage over the killings has prompted a social media campaign – using the hashtags #ProtectPHWomen and #ProtectPhGirls - to demand that the authorities do more to stop them.

Police told the BBC that one man was arrested after a tip-off that he had offered around $80 (£70) to spend the night with a woman.

The other suspect had been arrested in Kaduna in central Nigeria.

Rivers state police chief Mustapha Dandaura, who described the murders as the work of a serial killer, says a special task force - including the region's police, hotel associations and tourism board - had been set up to improve security at hotels.

Any hotel in the state that did not comply with new guidelines, which include installing CCTV cameras and asking guests for documentation when registering, would be closed down, he said.

Our proverb of the day:

Quote Message: Don't ignore the coconuts, for mangoes are seasonal." from Sent by George Mwita in Dar es Salaam, Tanzania and Joe Akure in Kakuma, Kenya

Pumza Fihlani

BBC News, Johannesburg

We hear rare testimony from one woman forced to flee the conflict in Cameron's Anglophone regions.