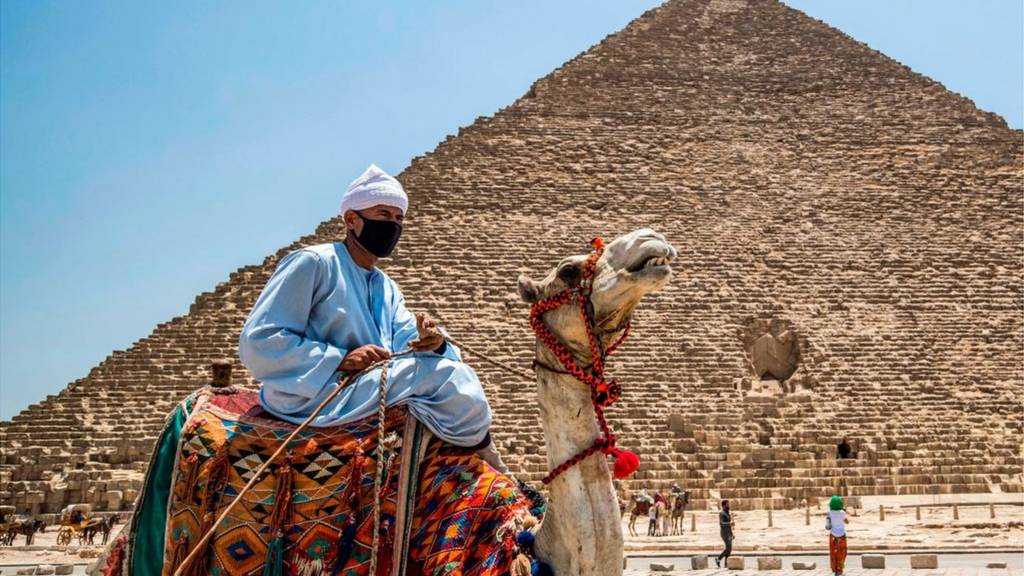 Scroll down for Friday's stories

We'll be back on Monday

Quote Message: What the eyes see, the heart never forgets." from A Chichewa proverb sent by Golden Mhura in Lilongwe, Malawi.

Nine killed in Ethiopia attack

Ameyu Etana

BBC Afaan Oromo

The authorities in Ethiopia have blamed fighters from the banned Oromo Liberation Army for an attack that killed nine people in the outskirts of the capital, Addis Ababa, on Wednesday

The victims included people working on a bridge construction in Metta Wolkitte district, 100km (62 miles) from the capital, a local administrator, Dirirsa Wakuma, told the BBC.

A street trader who was selling coffee was also killed, he added.

"The bandits were repeatedly threatening them to stop working, but he continued as he did not want to lose his job," a relative of one of the victims said.

Such incidents are not uncommon as federal troops continue to battle armed groups in the western and southern part of the Oromia region.

Officials have said that despite growing security concerns, the incidents would not affect Monday's election.

Concern over missing girls in Nairobi

Image caption: Eastleigh is a popular neighbourhood for Kenyan Somalis

Two Kenyan MPs have expressed concern after three girls from the Somali community went missing.

Two of the girls have been reported missing since Tuesday and a photo of a wounded girl was shared on social media.

A video of another girl saying her abductors wanted up to $50,000 (£36,000) in ransom was also shared online, BBC Somali reported.

MP Yusuf Hassan, representing the Eastleigh district in the capital Nairobi, where the girls are from, termed the disappearances as "kidnappings" and urged the police boss to follow up the investigations.

Local media report that police have footage of two of the girls leaving a shoe shop in the Eastleigh area.

Tanzania's feminist rapper blazing a trail

Rosa Ree is a woman blazing a trail for female rappers.

"I am a feminist to the core," she told me when speaking to This Is Africa.

"When I started music professionally, people told me: 'Rosa, you want to become a rapper? How? You are female. Go and sing like your fellow females.'"

Having grown up singing along to Whoopi Goldberg's 1992 comedy musical Sister Act, those kinds of comments initially meant the 26-year-old believed her chances of making it as a rapper were also laughable.

"I used to rap when I was doing chores… when I was showering."

But a meeting with Nahreel, one of Tanzania's top producers, changed all that.

"Nahreel was like: 'Yo, you're really talented'. I didn't even know. I was shook."

Having received that encouragement, the decision to focus on hip hop was an easy one.

"Hip hop is the realest genre you can ever experience. So, I started growing my inner beast.

"When I was younger, I never had the confidence to approach the things I was feeling. I would get bullied in school. Hip hop was my go-to."

As well as bullying, Rosa Ree was exposed to domestic violence as a youngster. She found support in the close bonds forged with her mother and two sisters.

"We are all we had. Many females go through a lot and don't have that kind of support system. I also feel like we are in a generation and a society that feels like women are weak."

Those formative experiences helped create the feminist rapper now working on her own sister act across East Africa.

"There is so much more we can do when women are empowered and they do the things they are capable of doing."

You can hear more from Rosa Ree on This is Africa this Saturday, on BBC World Service radio and partner stations across Africa.

Tanzanians react as Chinese nationals run from court

Six Chinese nationals who ran out of a court in Tanzania after their economic sabotage charges were dropped have sparked reactions online.

The charges were dropped after the director of prosecutions told the magistrate in a Dar es Salaam court that he had no intention of proceeding with the case, the privately owned Mwananchi newspaper reported on Friday.

Immediately they were released, the Chinese men fled the court while running, into a vehicle outside and sped away.

It is not clear why they had to run.

The accused, who were employees of the Sinota Shipping Company, faced three charges that were non-bailable – meaning they would have remained in detention as their case was being heard.

One person commented on popular blogging platform JamiiForums: "Maybe they thought the court would change its decision before they got out."

Another said: "When they think about the situation in court and in jail and then remember about their families in China – and then all of a sudden you are told you are free, to run is a must …"

By Alex Howell & Simon Stone

BBC Sport

Kiir: creating unified South Sudan army not easy

Image caption: President Kiir (R) and Mr Machar agreed that the government should spped up the graduation of the 83,000 strong unified force

South Sudan's President Salva Kiir Myardit has said that it was "not easy" to form a unified army between former foes, national broadcaster South Sudan Broadcasting Corporation (SSBC) has reported.

"For you to organise the army made up of soldiers who used to fight one another, you need time," President Kiir told army generals during the opening of a three-day consultative meeting of the South Sudan's People's Defence Forces (SSPDF) in the capital, Juba, on Thursday.

A unified army was among a list of agreements in a peace deal signed by President Kiir and his former rival, Riek Machar, now first vice-president, in 2018.

Earlier this week, President Kiir and Mr Machar agreed that the government should speed up the graduation of the 83,000-strong unified force.

Observers fear that if it's not implemented it could trigger conflict in the country.

Egypt jails airport worker for taking photos of women

An Egyptian court has sentenced an official at Cairo airport to three years in jail for secretly photographing women passengers.

One of them filed a complaint after noticing the man taking shots of intimate parts of her body.

An investigation of his phone found that he had subjected nearly 20 women to similar treatment.

Ethiopian couple forego wedding party for Tigray aid

Teklemariam Bekit

BBC News Tigrinya

Image caption: There are growing concerns about the humanitarian crisis in Tigray

An Ethiopian couple has donated funds they had set aside for a lavish wedding to buy food and other supplies for people displaced in war-torn Tigray region.

Bride Meaza Tadese and groom Kalab Belay gave away $8,500 (£6,100).

"Our donation will not solve the issues of the Tigray people, but we are just contributing what we have," Ms Meaza told the BBC.

Tigray has been devastated by a humanitarian crisis after Ethiopia sent its troops in November last year to fight against the TPLF, the-then regional ruling party, which had attacked army bases in the region.

Thousands of people are thought to have been killed and about 1.7 million people displaced from their homes.

Earlier this week the UN humanitarian chief said the situation in the Ethiopian region of Tigray is worse than previously thought.

But the Ethiopian government rejected suggestions that the northern region was experiencing a famine.

Cameroon musicians persecuted for singing about politics

Copyright: Wams Mr. Klassic

Image caption: Wams Mr Klassic was asked if he was a secessionist

Cameroon's internal conflict in the English-speaking regions is a sensitive topic and artists singing about it sometimes face persecution.

Gospel artist Evangelist Daisy Ruth fled the country after soldiers started looking for her after her song was widely shared online.

"The final time the pastor just advised me that wherever you are it would be preferable you just look for your way out and that was how I fled," she told the BBC.

Another artist Wams Mr Klassic was performing at a concert when he was asked to end the show and he was interrogated by police.

"I was asked if I was a secessionist," he told the BBC.

Songs about the conflict have been shared on social media with artists writing how it could have been avoided.

The English-speaking North-West and South-West regions have been plagued for four years by a bloody conflict between armed groups demanding the independence of the two regions and government security forces.

Listen to the full interview with the musicians on BBC's Focus on Africa:

By Kennedy Gondwe

Football Writer, Zambia

South Africa to 'clarify decuplets saga'

The authorities in South Africa are "consolidating information" about the ongoing saga about a woman in Pretoria who reportedly gave birth to ten babies, a South African website is reporting.

No media organisation has been able to verify the story first reported by Pretoria News last week.

"We have a few loose ends that needed to be sorted out" before briefing the public, Social Development Minister Lindiwe Zulu told TimesLive news site.

"The allegations are wild, but there is no smoke without fire. We want to be as diligent as possible. I believe it is important for us to communicate with people about what is going on," she is quoted as saying.

Pretoria News has said that it stood by the story that Gosiame Sithole gave birth to decuplets on 7 June.

It has also published reports that the alleged father has not seen the babies.

Independent Media, the news site's parent company, has accused the authorities of a cover up alleging that they wanted to "hide medical negligence that involved senior politicians and public servants".

Ms Zulu refused to confirm or deny the existence of the babies but added that President Cyril Rampahosa would be briefed first before the findings are released publicly.

Sudan to deploy joint protection force in Darfur

BBC Monitoring

The world through its media

The Sudanese government has announced the formation of a joint force to maintain security and protect civilians in the troubled western region of Darfur following repeated ethnic clashes, the state-owned Suna news agency reported.

The force will consist of "the armed forces, the [paramilitary] Rapid Support Forces (RSF), the police forces, representatives of the parties to the peace process, the General Intelligence Service and a representative of the attorney general", the agency reports.

The force will be made up of 20,000 soldiers, Paris-based Sudan Tribune website reported.

Darfur has been been plagued by inter-communal violence since December when the hybrid United Nations-African Union peacekeeping mission (Unamid) ended its presence in the region.

Is South Sudan the new king of the hoops?

Alan Kasujja

BBC Africa Daily podcast

Image caption: South Sudan is rapidly growing into a basketball powerhouse

Watch out for the new kid in the block.

South Sudan may be a young country – but, when it comes to basketball, it's rapidly growing into a powerhouse for the sport in Africa.

"What's fascinating now is how good the national team has got, how powerful they are becoming," says the BBC's James Copnall, formerly a correspondent in the country.

The men's team will be aiming high when it travels to Kigali, Rwanda in August to join the AfroBasket tournament.

"Being [there] for the first time is already a huge accomplishment, something that would never be taken out of the history books," says former NBA star Luol Deng, who now heads South Sudan's Basketball Federation.

"I feel that we're the team that's most feared by most of the teams and groups – and that's because of the unknown."

Could this be their moment? Find out in Friday's episode of Africa Daily.

Subscribe to the show on BBC Sounds or wherever you get your podcasts.

SA police hunt alleged rhino poacher's killers

South African police are looking for suspects who gunned down an alleged rhino poaching kingpin on Thursday afternoon.

Petros Sydney Mabuza, who was also known as "Mr Big", died from gunshot wounds after his vehicle was shot at multiple times by three gunmen in Hazyview in Mpumalanga, the South African Police Service said.

An elderly woman passer-by was also injured in the incident.

Pictures of Mabuza's bullet-riddled vehicle were widely shared on social media:

The police said the deceased had previously been arrested on several charges of rhino poaching and the cases were currently in court.

"No one has a right to take another person's life regardless of the reasons. We are optimistic that members of the community will share information with the police so that the perpetrators can be brought to book in an instant," Mpumalanga Police Commissioner General Thulani Phahla said in a statement.

No arrests have been made and the motive for the killing is not yet known.