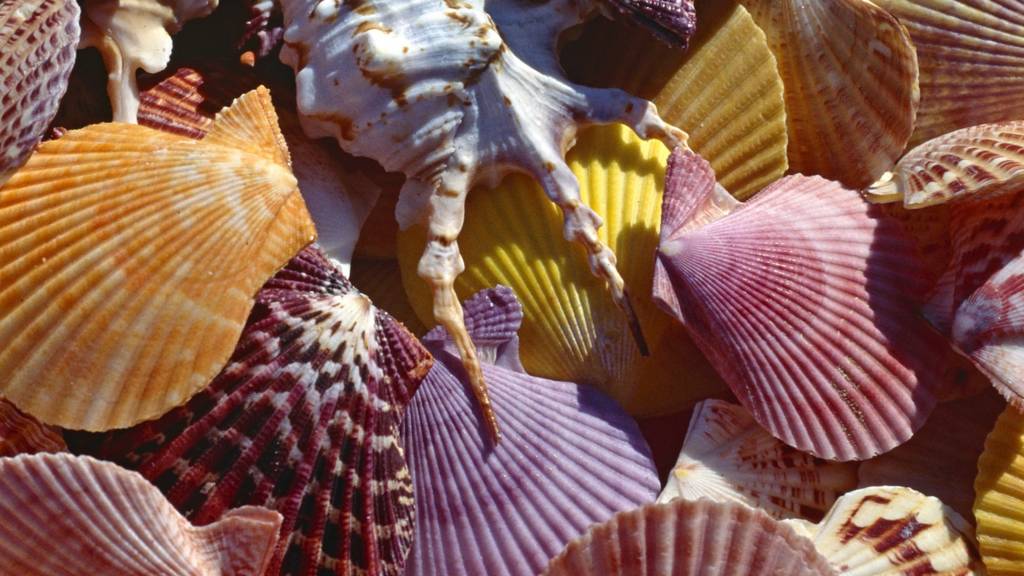 Live
Africa Live: Ethiopia opens up mobile money transfers
This is now an automated feed.
Lerato Mbele talks to the team behind MCC, the new age wine-makers breaking into the sparkling market.

Scroll down for Thursday's stories

We'll be back on Friday

That's all from BBC Africa Live for today, we will now leave you with an automated service until Friday morning. Keep up-to-date with what's happening across the continent by listening to Africa Today podcast or check the BBC News website.

A reminder of today's wise words:

Quote Message: The waiting game is for the leopard. The hyena eats while on the run. from A Shona proverb sent by Iloki Siziba, South Africa.

Click here and scroll to the bottom to send us your African proverbs.

And we leave you with this bird in flight from Lake Naivasha in Kenya:

Minister tells Kenyans to stop trolling coronavirus survivors

Copyright: Kenya Ministry of Health

Image caption: Brenda Cherotich was Kenya's first confirmed case of coronavirus

Kenya's Health Minister Mutahi Kagwe has criticised Kenyans for their mockery of two Kenyans who recovered from coronavirus.

Kenyans online have criticised the announcement of the two recoveries on Wednesday – during a press conference – saying it was a publicity stunt by the government.

But Mr Kagwe disputed this.

"Why would a government in collaboration with the World Health Organization (WHO) decide to make a PR exercise with two innocent Kenyans?" he asked.

The two Kenyans who gave their accounts of their recovery, Brenda Cherotich and Brian Orina, have been trending on Twitter since Wednesday.

Some have been praising them for creating awareness about the pandemic.

But a lot of the comments have been negative.

On Twitter, many have questioned what they consider inconsistencies in their stories. It has been especially bad for Ms Cherotich.

There are more posts about her, which the health minister has condemned.

"It is unpalatable, it is archaic and retrogressive for anybody to trivialise the lives of Kenyans. I condemn any person who would attempt to do so. I appeal to our enforcement agencies to arrest the social media user," Mr Kagwe said.

Police and army abuses criticised in Nigeria

Chi Chi Izundu

BBC News, Lagos

Amnesty International in Nigeria is urging state security agencies not to "abuse their powers" when it comes to enforcing movement restrictions across the country.

Videos have been circulating online of citizens out on the streets being beaten by law enforcement agencies.

Nigeria's Inspector of General Police has warned officers to behave "humanely, tactfully and professionally", and said staff conduct would be monitored closely.

The army's chief of staff meanwhile has been told by Senator Dino Meyaleto discipline soldiers who are "taking the law into their own hands".

The politician said he'd heard reports of people being shot in parts of the country and said that it needed to stop before "it becomes a riotous situation".

Reports say an inmate of Kaduna prison in northern Nigeria died following rioting triggered by coronavirus fears.

We follow the Lagos task force in charge of enforcing a new ban on large public gatherings.

Storytime goes online to beat Burkina Faso curfew

Many people are turning to music and the arts to lift their spirits amid the coronavirus pandemic.

But cancelled gigs and travel restrictions are forcing performers to reach their housebound fans in novel ways.

Burkinabe storyteller Kientega Pingdewinde Gerard, known as KPG, has taken to live-streaming every night on Facebook:

"Seeing as we can't go out into the world to film our performances... we decided to find another way to connect with our audience," he told BBC Afrique.

His videos have attracted thousands of views in the West African country which is currently on lockdown as it battles the virus that has so far killed 16 people and infected 282.

KPG's nightly tales, often accompanied by kora playing, provide some solace at a time of uncertainty.

Tributes to Somali ex-PM who died of Covid-19

Image caption: Nur Hassan Hussein has been praised for his hands-on leadership

Tributes are being paid to Somalia's former Prime Minister Nur Hassan Hussein, also known as "Nur Adde", who died of coronavirus in London on Wednesday.

The 82-year-old, a former police officer who trained as a lawyer, was prime minister between November 2007 and February 2009 - when he was credited for his hands-on leadership.

Adam Aw Hirsi, a politician who worked with him during that time, said they were "difficult days" but Mr Hussein was "most laid-back, yet most decisive".

Mr Hussein had served as attorney general for a few years under Siad Barre, who was overthrown as president in 1991.

After the start of the civil war, he headed the Somali Red Crescent Society until his appointment as prime minister.

Somalia, which is still struggling to end conflict that erupted nearly 30 years ago, is observing three days of mourning for the statesman in recognition of his efforts.

Zambia records first coronavirus death

Kennedy Gondwe

BBC News, Lusaka

Image caption: Washing hands is the key advice given to stop the spread of coronavirus

Zambia has recorded its first death from coronavirus, with the total number of people testing positive rising to 39.

Health Minister Chitalu Chilufya confirmed at a press briefing that the death occurred this morning.

He said that three new cases had been recorded in the last 24 hours, bringing the cumulative total to 39.

The three new confirmed cases were recorded from the 160 tests carried out by the end of Wednesday.

He said the new cases were all locally transmitted.

Mr Chilufya said the capital Lusaka is the epicentre of the virus and urged people not to travel to and from the city.

Nigerians divided after government 'begs' Elon Musk for ventilators

Nduka Orjinmo

BBC News, Lagos

A tweet by the Nigerian government responding to an offer of ventilators by South Africa-born billionaire Elon Musk has stirred conversations in the country, with some accusing the government of begging.

Mr Musk, who owns electric car manufacturer Tesla, tweeted that the company would ship their ventilators to hospitals worldwide free of charge.

In a tweet that was later deleted, the Nigerian finance ministry responded, tweeting that the government needs support with 100-500 ventilators to assist with coronavirus cases.

Not everyone was pleased with the approach.

This user pointed out a recently approved budget for renovating the country's National Assembly as proof why they should not have asked:

Another user mentioned the donations that have been made so far by corporate bodies to support the fight against the virus in Nigeria.

But the majority supports the government, with this user arguing that there is nothing wrong with asking since there is a global scarcity of ventilators.

This user said these are extraordinary times:

Nigeria does not fall within Tesla's delivery zone, which was a condition given by Mr Musk.

Africa's most-populous nation currently has 163 active cases of coronavirus.

The Cameroonians making free hand sanitisers

Image caption: The pocket-sized hand sanitisers have been distributed to some 1,000 people

A group of youths in Cameroon are making hand sanitisers and giving them out for free as their way of fighting the coronavirus pandemic.

The group, under the name Local Youth Corner, say their hand sanitisers are made to World Health Organization (WHO) standards.

They are distributing them mostly in the capital, Yaoundé.

The group's co-ordinator, Achaleke Christian, said their "one person, one hand sanitiser" campaign was motivated by a hike in prices and the poor quality of hand sanitisers on the market

"Our target is to give 5,000 sanitisers and we just started with 1,000," he said.

Experts warn that hand sanitiser must contain at least 60% alcohol to be effective.

They also advise that hand-washing is still the most important coronovirus preventative.

But for some people access to water can be difficult, especially in over-crowded residential areas without basic services.

More about coronavirus:

Ethiopia opens up mobile money transfers

Kalkidan Yibeltal

BBC News, Addis Ababa

Image caption: Unlike other countries in the region, it is difficult to pay for things using your phone in Ethiopia

Ethiopia has relaxed rules for mobile banking and money transfers, opening up the market to all local businesses to encourage people to go cashless to control the spread of coronavirus.

The move will give companies, like state-run telecom monopoly Ethiotelecom, the opportunity to compete with banks.

Until now, only banks or other small financial institutions could offer such services, meaning that it was rare for people to do transactions via their mobile phones.

So for millions of Ethiopians - despite calls from authorities to stay at home and avoid congested spaces - a trip to the bank is still an indispensable part of life.

The vast majority of everyday transactions require the availability of cash.

The new regulations, announced by the country's National Bank, come into effect immediately.

This comes as Ethiopia prepares to open up its telecom sector to domestic foreign and companies - part of a wave of state-wide reforms initiated by the government of Prime Minister Abiy Ahmed.

Calls for Egypt's palaces to be used for quarantine

Image caption: This presidential palace in the capital is used for diplomatic meetings

Egyptians have taken to Twitter to call for palaces belonging to President Abdul Fattah al-Sisi to be turned into quarantine centres during the coronavirus outbreak.

The hashtag #قصور_السيسي_للحجر meaning "Sisi's palaces should be used for quarantine" is trending in the North African country.

It comes amid controversy over who should cover the quarantine costs for Egyptians returning from abroad.

There was outrage on social media after expats locked down at a five-star hotel near Cairo airport were told they had to pay the bill themselves.

On Wednesday night, President Sisi reversed the decision, announcing a national fund for such expenses.

SA clinic closed after nurse catches Covid-19

Nomsa Maseko

BBC News, Johannesburg

Image caption: Mobile testing units have been deployed across the country during the lockdown

A clinic in South Africa's largest city, Johannesburg, has been closed after a nurse tested positive for coronavirus.

It is thought the health worker contracted the virus after attending a church service in another province last month.

All staff members who worked with the nurse are now in self-isolation. It is understood some of them are already showing coronavirus-related symptoms and are awaiting test results.

Tracers are looking for people who may have come into contact with the nurse who worked at the maternity section of the clinic.

More than 60 people who attended the same church service as the nurse have tested positive for the virus.

One, an elderly pastor, died from coronavirus-related complications.

South Africa's Health Minister Zweli Mkhize has raised concerns about increasing numbers of local transmissions in the country.

The country has stepped up the response to the pandemic - putting in place nationwide door to door testing efforts.

Community healthcare workers with mobile testing units capable of processing 5,000 samples a day have been deployed across the country.

Togo declares state of emergency over coronavirus

Image caption: President Faure Gnassingbé said the gravity of the situation necessitated tough restrictions

Togo's President Faure Gnassingbé has declared a three-month state of emergency to stop the spread of coronavirus.

He said the seriousness of the situation warranted the measures, which include the immediate start a curfew from 19:00-06:00 local time.

A 5,000-strong unit of security agents was also being set up to tackle the pandemic as well as a $650m (£525,000) fund to help cushion the economy, the AFP news agency quoted the president as saying during a televised address.

According to CGTN, China's state-run international TV station, during the state of emergency water and electricity is to be supplied free of charge.

The West African nation has so far recorded 36 confirmed coronavirus infections and two deaths from the disease.

More about coronavirus:

No visitors to see Victoria Falls roar back to life

Image caption: The falls are known locally as Mosi-oa-Tunya - the "Smoke that Thunders"

One of Africa's - and the world's - great natural wonders, the Victoria Falls, has roared back to life, just months after a severe drought in southern Africa caused parts of it to dry up.

Known locally as Mosi-oa-Tunya, the "Smoke that Thunders", it straddles the border between Zambia and Zimbabwe and is a World Heritage site.

The flow of water over the falls is now well above the seasonal average following heavy rainfall further up the Zambezi River.

But few people will get to enjoy the spectacle because Zambia and Zimbabwe have closed viewing areas as part of a coronavirus lockdown.

Eritrea starts 21-day coronavirus lockdown

Teklemariam Bekit

BBC News Tigrinya

Image caption: Markets like this are shut during the lockdown

Eritrea has begun a nationwide lockdown for 21 days to stem the spread of coronavirus.

The announcement came after the health ministry reported three new cases of the virus, putting the total number of infected individuals at 18.

One of them is a 13-year-old girl, who contracted the disease from her mother who had been abroad.

The other two patients had also arrived in the country before a ban on commercial flights, the health ministry said.

During the lockdown, all citizens in the one-party, highly militarised state, including public sector employees, must stay at home.

One member of each household is allowed to go out to buy essential food items during the day from grocery stores, which can remain open.

Pharmacies and banks are also continuing to provide services, but other trading activities and weekly markets have been stopped.

However, those living in rural areas engaged in farming are exempt from the lockdown as they are involved in food production.

Construction and trucking would also continue to function, the health ministry said.

The lockdown might "entail considerable hardships on the daily lives of citizens", it admitted.

But the gravity of threat caused by the pandemic meant there was no other option, it said.

Ugandan student in Italy pleads for food aid

A Ugandan student in Italy has appealed for food aid from the government in Kampala to help her and other students cope amid the coronavirus pandemic.

Italy, which is the world's hardest hit country in terms of number of deaths from the virus, has extended its lockdown until Easter.

Dinah Wobuyaga told Uganda's NBS television via a video link that she was not entitled to food relief in Italy as she was not a citizen.

She said she and other Ugandan students had reached out to the Ugandan embassy two weeks ago for help, but nothing had been forthcoming.

From Saturday, Uganda's government intends to distribute relief food locally: 1.5 million vulnerable people are to each receive 6kg (12lb) of maize flour, 3kg of beans and salt.

Breastfeeding women and the sick will each also be given 2kg of powdered milk and 2kg of sugar.

Ms Wobuyaga said she wanted those living abroad to be considered as well.

"We are not working, we do not get any funds from anywhere except the scholarships we got which are done," the student said.

World Bank approves Kenya's $50m coronavirus loan

Image caption: Kenya has enhanced public screenings for coronavirus

Kenya will receive $50m (£40m) from the World Bank to fund efforts intended to prevent the spread of coronavirus.

Health Minister Mutahi Kagwe has said the amount will be used to procure protective gear for health workers, hand sanitisers as well as increasing bed capacity in hospitals.

Health workers have complained of a lack of adequate protective gear in hospitals, Kenya's Daily Nation newspaper reports.

The health ministry has confirmed that one health worker has tested positive - with local media reporting it had happened after the person came into contact with an infected patient.

Health workers' union leaders have said medics need more protective gear and urged the government to supplement local production by waving import duty on materials needed to do so.

Kenya's first coronavirus patient, who has since recovered, lauded health workers who handled her, saying they did well despite the challenges.

Read:

Guinea leader's party wins parliamentary majority

Image caption: The opposition boycotted the vote, which included a referendum on a new constituion

The electoral commission in Guinea says the party of President Alpha Condé won more than two-thirds of the seats in last month's parliamentary elections, which the opposition boycotted.

The government had already declared victory in a referendum held the same day about changing the constitution, which would allow Mr Condé to seek a third term in office.

The adoption of the new constitution means that time Mr Condé has already served does not count - and his second term comes to an end in December.

Mr Condé, who is 82, has argued that constitutional changes are needed to usher in social reforms, especially to benefit women.

The question of constitutional change in Guinea has provoked months of unrest, leading to several dozen deaths.

Burna Boy 'tweets his last' post

Nduka Orjinmo

BBC News, Lagos

Image caption: Burna Boy has in the past stoked controversy with this tweets

Nigerian Afrobeats star Burna Boy says has tweeted his "last ever" post as he is "too real" for Twitter.

It is not clear who or what annoyed the musician, but it was a philosophical Burna Boy that announced the decision via two tweets on Wednesday.

"Find out what your true calling is in this world, train your mind and your body," he posted.

Burna Boy held a question-and-answer session with his fans on Twitter on Tuesday.

It seems some of the questions about his sampling of songs by iconic Nigerian musician Fela Kuti irked him.

He also got into a spat with fans over his perceived "arrogance" and seemed to deride another musician, Reekado Banks, who joined the session to challenge Burna to a music fest.

"You know I got too much love for you bro, but didn't you see when I said worthy challenger," Burna Boy tweeted.

The response did not go down well and he was criticised for his attitude.

It is not clear if the musician will be deleting his Twitter app or will hand over the control to his management, who have tweeted on his behalf in the past.