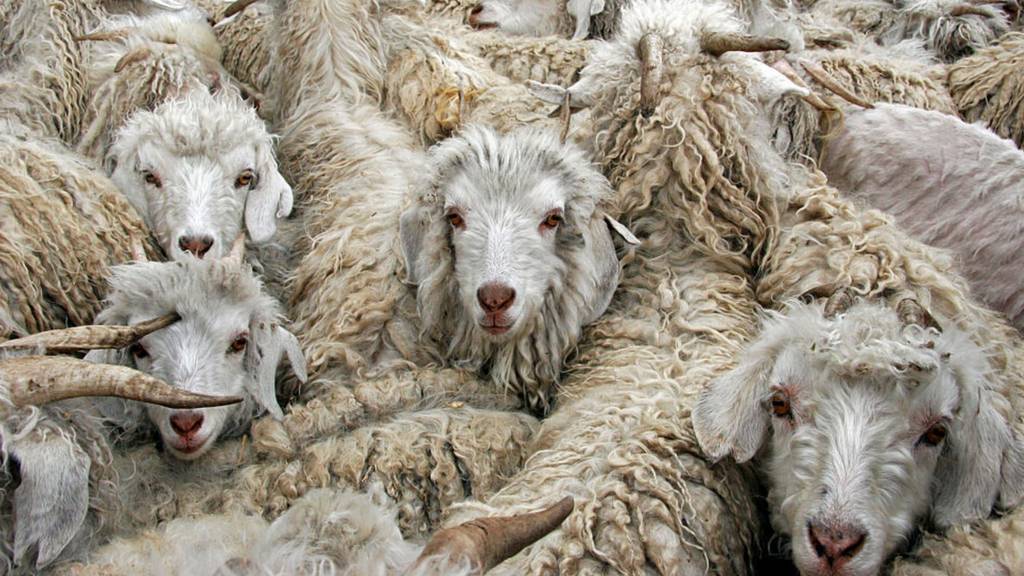 Live
Africa Live: Libyan general orders forces to capture capital
Zipporah Kuria's father Joseph Waithaka was one of 157 people killed when a Boeing 737 Max crashed in March.

Scroll down for Wednesday's stories

That's all from BBC Africa Live for now but there will be an automated service until Thursday morning.

You can also catch up on African news by listening to our Africa Today podcast.

Here's a reminder of our wise words of the day:

Quote Message: A bird with a weak skull does not challenge a woodpecker to a fight." from An Igbo proverb sent by Cornelius Chinedu Adonu and Ok afor Sampson, both from Nigeria

And we leave you with this photo of sunset in Antsirabe city in Madagascar:

Facebook pulls 'Russia-linked Africa accounts'

Facebook says it has removed three Russian-linked accounts from its sites that were aimed at spreading disinformation in eight African countries.

"Each of these operations created networks of accounts to mislead others about who they were and what they were doing.

"Although the people behind these networks attempted to conceal their identities and coordination, our investigation connected these campaigns to entities associated with Russian financier Yevgeniy Prigozhin, who was previously indicted by the US Justice Department," said Nathaniel Gleicher, Facebook's head of cyber-security policy.

The accounts targeted Madagascar, the Central African Republic, Mozambique, the Democratic Republic of Congo, Ivory Coast, Cameroon, Sudan and Libya, Mr Gleicher added in a statement.

Comedian 'summoned' for mocking Tanzania's leader

Sammy Awami

BBC Africa, Dar es Salaam

Popular Tanzanian comedian Idris Sultan has been ordered to report to a police station in the main city, Dar es Salaam, after posting edited pictures of President John Magufuli on his social media accounts, local media report.

The comedian and one-time winner of Big Brother Africa shared two photos with a face-swap of him and the president.

One picture showed Mr Magufuli's head atop Sultan's likeness, complete with braces, arms folded and sleeves rolled up.

The second photo showed the comedian's face on Mr Magufuli's body, suited and posed on a presidential chair with the national seal.

Sultan wrote in Swahili: "We swapped roles for a day so that he could enjoy his birthday in peace."

President Magufuli celebrated his 60th birthday on Tuesday.

Sultan has more than five million followers across his social media accounts.

Shortly after the posts appeared, an Instagram account thought to belong to Dar es Salaam Regional Commissioner Paul Makonda posted one of the pictures, with a caption telling Sultan to report to any police station in the city for further instructions.

It added that Sultan "doesn't know the boundaries of his work".

Sultan could potentially be charged under controversial cyber-crime legilslation, which makes it illegal to impersonate people using a computer.

Many rights activists have criticised the law as infringing on freedom of expression.

Burundi schoolgirl dies 'after caning'

Image caption: Corporal punishment is illegal in Burundi

A 14-year-old schoolgirl in Burundi's capital, Bujumbura, has died after being brutally caned by a teacher, her father has told the BBC.

Chadia Nishimwe was caned on the neck and legs, and the beating also caused her to bleed from the nose and ears, Jean-Marie Misago said.

"She just died in class after being cruelly beaten by her teacher. They dumped her at the head teacher's office," Mr Misago said.

The head teacher arranged to get Chadia to hospital - and he rushed there too, only to be told by the doctor that his child was already dead, Mr Misago said.

The BBC's attempts to obtain comment from the education department and police have been unsuccessful.

Mr Misago said the incident happened on Tuesday, and he buried his daughter on the same day.

He had been told Chadia was caned for apparently breaking class rules. The school has reportedly said "the child succumbed to an epileptic seizure after a caning of students who did not do a given assignment".

Corporal punishment is illegal in Burundi.

South Africa arrests 100 migrants at UN building

South African police have arrested around 100 foreigners during an operation to evict refugees and asylum seekers from a UN building in Cape Town.

The police, who used water canon, were carrying out a court order to remove about 300 people who had occupied the building for the past three weeks in a grievance over a wave of deadly xenophobic attacks.

The group, mostly from other African countries, demanded that the UN repatriate them or send them to a third country.

South Africa, as the continent's most developed economy, is a magnet to migrants.

'Deadly attack' on Niger military base

Reports from Niger say about 10 people have been killed in an attack by gunmen on a military base.

It happened near the south-eastern city of Diffa, close to the border with Nigeria.

A local official told AFP news agency that military equipment had been burned and the attackers had not yet been repulsed.

For a decade, the Nigeria-based militant Islamist group Boko Haram has waged a bloody insurgency which frequently spills into neighbouring countries.

The Diffa region of Niger is home to nearly 120,000 Nigerian refugees.

South Africa finance minister warns of tough times

Vumani Mkhize

BBC Africa Business

Image caption: Finance Minister Tito Mboweni (C) was in jovial mood while walking to parliament to deliver bad news

South Africa's Finance Minister Tito Mboweni has warned that the country faces tough economic times because it is spending much more than it earns.

Mounting government debt, record unemployment and unprofitable state-owned companies have all contributed to the economic malaise in Africa's most industrialised economy.

Economic growth has been revised down from 1.5 % to only 0.5% this year.

Mr Mboweni, delivering his medium-term budget in parliament, painted a bleak picture of state-owned power utility Eskom and said it would not receive any more bailouts until it showed that its turnaround strategy was proving effective.

Eskom's debt of $30bn (£23bn) presents the biggest risk to the economy and the government has already provided two bail-outs this year, totalling more than $8bn.

The crisis at Eskom has led to power cuts, affecting both homes and businesses.

The picture at state-owned South African Airways, which is insolvent, is bleaker.

Mr Mboweni indicated that the company was unlikely to ever generate enough cash to sustain itself, and suggested that the company should enter into talks with prospective equity partners.

'I don't have faith in the Nigerian government to regulate oil industry'

Canon Kevin O'Hara, who lives in a community in Nigeria's oil-rich Niger Delta, has criticised the oil company Shell for its environmental practices.

He told the BBC's Newsday programme that its "environmental standards are poor" and that there was an "urgent need for Shell Nigeria to improve".

In response, a spokesperson from Shell Nigeria said that the company operates "to the same standards as other Shell-operated ventures globally. No spill is acceptable, and we work hard to prevent them."

The company blamed some of the problems on illegal activities.

"Regrettably, oil spills due to crude oil theft, illegal refining and sabotage cause the most environmental damage in the Niger Delta," the Shell spokesperson said in a statement sent to the BBC.

"We work closely with the regulators, local communities and other stakeholders to address this challenging issue and, irrespective of cause, we clean up areas affected by spills from our facilities or pipeline network."

14:30 GMT: This entry has been updated to reflect the comments by Shell in response to the BBC Newsday interview.

Aid workers killed in South Sudan

Image caption: Aid workers have been involved in efforts to prevent Ebola from spreading

The UN's migration agency says three of its aid workers have been killed in fighting in South Sudan, near the borders with Uganda and the Democratic Republic of Congo.

The International Organization for Migration (IOM) volunteers were caught in the crossfire during clashes that broke out on Sunday.

A female aid worker and the four-year-old son of the woman who died were abducted.

According to the IOM, its volunteers were working at Ebola screening points in the border areas, tracking the spread of the deadly disease.

It's now suspended five of its screening points.

Ex-world champ doubts Kipchoge's sub-two hour feat

John Nene

BBC Africa, Nairobi, Kenya

Image caption: Kipchoge had said his feat showed that no-one was limited

Kenya's three-time steeplechase world champion Moses Kiptanui has questioned the credibility of fellow Kenyan Eliud Kipchoge's record of running a marathon in under two hours.

Kipchoge, 34, covered the 26.2 miles (42.2km) in one hour 59 minutes 40 seconds in the Ineos 1:59 Challenge in Austria last month, beating the mark by 20 seconds.

Kipchoge had said his feat showed that "no-one is limited", although it would not be recognised as the official marathon world record because it was not in open competition and he used a team of rotating pacemakers.

Comparing the conditions of the Ineos 1:59 Challenge to an athlete who used a performance enhancing drug, Kiptanui said:

Quote Message: When one is caught using these banned substances, the time will be disqualified and the athlete will be disqualified... For me there is no difference... We want people to win using their own effort naturally."

Kiptanu referred to his experience in 1995 when he became the first athlete to run the 3,000 steeplechase in under eight minutes.

Quote Message: There was no pacesetter from the gun to the last [tape]. I believed that I had to do it myself, I needed to prove that human beings can still record best time without being assisted by anybody."

Image caption: Moses Kiptanui became the first athlete to run the 3,000 steeplechase in under eight minutes

By Njie Enow

Football Writer, Cameroon

Mozambique seizes spider crabs from 'smugglers'

Jose Tembe

BBC Africa, Maputo

Image caption: The meat of spider crabs is said to be just as tasty as that of brown crabs, if not tastier

Two people have been detained in southern Mozambique after being caught with live spider crabs weighing more than 340kg (750lb), police say.

Police suspect the crabs - which have been put back into the sea - were going to be smuggled to China.

The two detained Mozambicans had no permit to catch, transport or export the crabs, police added.

They were arrested while driving in Govuro district in the province of Inhambane, which is famous for its beaches.

Migrants walk out of Libyan detention centre

Teklemariam Bekit

BBC Tigrinya

More than 200 migrants walked out of a government-run detention centre in Libya's capital, Tripoli, on Monday, after complaining that some of them were forced to drink water from toilets, and sick people were not receiving adequate medical treatment.

Two Eritrean migrants, Yowhannes Gobezay and Teklebirhan Teklu, told the BBC that they had been at the detention centre for nearly a year and had seen some of their friends go hungry for days and get infected with diseases.

"For the past weeks, due to a lack of clean water, we were drinking water from the toilets,'' said Yowhannes.

''We walked for three hours carrying the sick people from the detention centre to the [UNHCR's] Gathering & Departure facility in Tripoli looking for help.''

They said they had not been given sufficient food and water over the last year.

The UNHCR in Libya has confirmed the arrival of the migrants at its facility in Tripoli.

The Abu Salim detention centre is located in southern Tripoli and is believed to have housed around 800 migrants.

In July the UNHCR had called for the dismantling of all detention centres for migrants in Libya, saying they were not fit to house them. It called the facilities in the centres "awful".

Zambia policewomen ordered not to wear miniskirts

Kennedy Gondwe

BBC News, Lusaka

Female police officers in Zambia have been ordered to stop wearing miniskirts while on duty in order to protect the professional standing of the force, the state-owned Zambia Daily Mail newspaper reports.

The directive was issued by police assistant director for legal and professional standards, Charity Chanda, who said the Zambia Police Service had a prescribed length for women's uniforms.

"What is the length of your skirt if you are a female police officer? We have seen many female officers wear miniskirts as uniform," she is quoted as saying at an event on Tuesday.

Cameroonians urged to leave landslide area

Killian Chimtom Ngala

BBC News, Yaoundé

Image caption: Rescuers were looking for survivors in the wake of the landslide

The authorities in Cameroon have asked people to vacate the area in the west of the country, where a landslide has killed at least 42 people.

Following heavy rain, the land gave way on Monday night crushing houses below. A rescue operation in Bafoussam town had to be suspended on Tuesday night because of the continued downpour.

Among the 42 who died were 26 children and four pregnant women, the authorities say. Eight people have also been rescued.

Regional governor Fonka Awa Augustine said on Tuesday that people had built homes on unsafe ground despite government warnings.

Angola targets ex-leader's daughter over 'enrichment'

Image caption: Jose Eduardo dos Santos (L) handed power to Joao Lourenco in 2017

Parliament in Angola has suspended a daughter of former long-time President Jose Eduardo dos Santos, as his successor tries to crack down on nepotism and corruption.

Welwitschia dos Santos was elected to parliament 11 ago, but moved to the UK last year, alleging Angola's secret services were threatening her.

Parliament has now ruled her absenteeism amounts to "unjust enrichment".

At home, Ms Dos Santos was an influential figure in the Angolan media and controlled one of the leading advertising agencies.

While in the UK, she has regularly taken to social media to criticise her father's successor, Joao Lourenco.

SA finance chief falls out of love with Twitter

South Africa's Finance Minister Tito Mboweni has fallen out of love with Twitter, saying he will no longer post "original tweets" because the social media site has become an "abusive platform".

"I might, just might, retweet (not endorsement)," he added, in what could be last his original tweet:

Mr Mboweni did not say what had led him to take the decision now - which came hours before he delivers is mini-budget in parliament.

There has been mixed reaction to his decision among Twitter users:

Mr Mboweni rarely tweeted, and was probably best-known for sharing with Twitter users his passion for food - especially canned pilchards - and he showed a good sense of humour.

More recently, the minister has found some Twitter users poking fun at him following media reports about his private life.