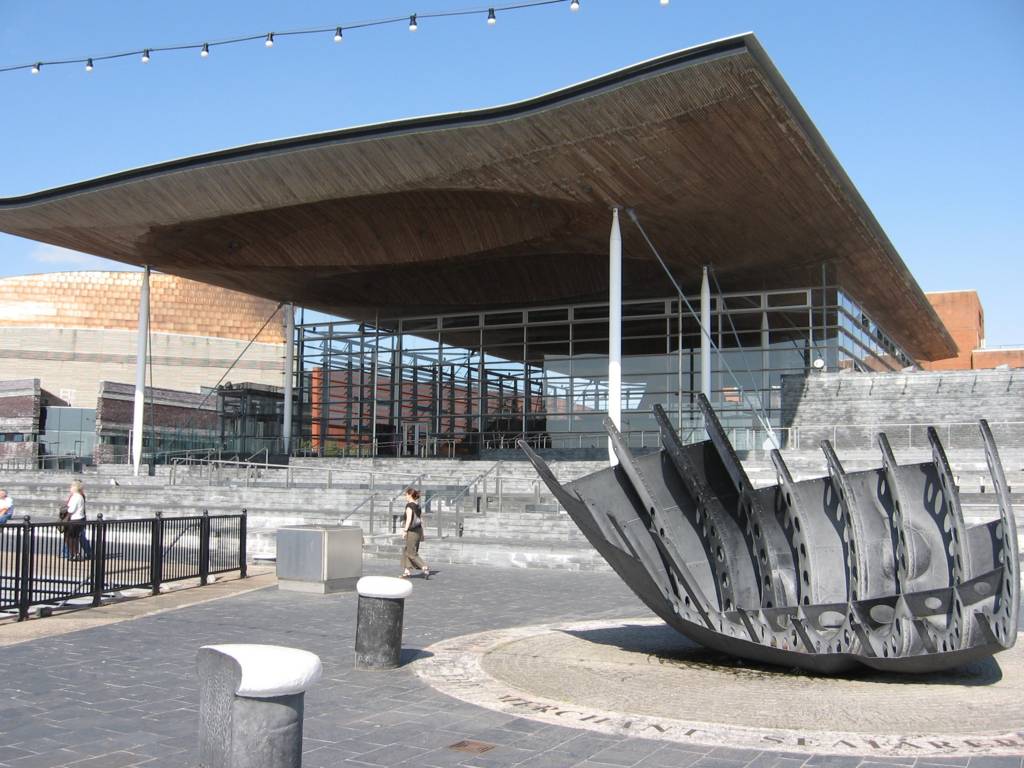 Senedd as it happened: 9 February 2016
Summary
9am: Public Accounts Committee.
The plenary begins at 13.30 with questions to the first minister.
The Welsh Language Standards Regulations 2016
Stage 4 of the Historic Environment (Wales) Bill
Debate on the Draft Budget 2016-17
That's it for today.

Senedd Live returns tomorrow at 9 for the Communities, Equality and Local Government Committee

The Conservatives and Plaid Cymru vote against the budget, but the Liberal Democrats abstain, allowing the motion to pass.

A new law to protect historic monuments and buildings in Wales is passed by the assembly.

The Historic Environment (Wales) Bill will give ministers powers to make owners carry out repairs if they damage monuments.

Battlefields, prehistoric settlements and place names will also be protected.

It follows concern that out of 119 cases of damage to sites between 2006 and 2012 only one resulted in a successful prosecution.

The bill will make it more difficult for people to claim ignorance of a monument's status or location.

Image caption: Plas Glynllifon, near Caernarfon, was offered for sale under the name Wynnborn mansion

Recompense for three councils

There was an outcry from opposition parties when plans to cut council budgets by an average of 2% were announced in December, as rural authorities faced the biggest cuts.

The Liberal Democrats claim credit for securing some recompense for the three biggest losers.

Powys has been promised an extra £1.93m
Ceredigion gets an extra £439,000
Monmouthshire gets an extra £109,000.

The Welsh government has reversed many of the cuts it had planned for higher education. 

HEFCW was facing cuts of £42m, around a third of its budget. 

The finance minister Jane Hutt tells AMs that £31m of those cuts will now be cancelled. 

HEFCW will have to find £11m worth of savings. 

Jane Hutt announces £2.5m for Powys, Ceredigion and Monmouthshire councils and £10m more for the Higher Education Funding Council for Wales (HEFCW),   

Members reach the final item, a debate on the Draft Budget 2016-17.  

Housing Act Order/Serious Offences

Members approve the draft Housing Act 1985 (Amendment of Schedule 2A) (Serious Offences) (Wales) Order 2016.

This Order adds the offences of slavery, servitude and forced or compulsory labour and human trafficking introduced by sections 1 and 2 of the Modern Slavery Act 2015 to the list of serious offences in Schedule 2A of the Housing Act 1985.

Welsh Language Standards Regulations

Members approve the draft Welsh Language Standards (No.2) Regulations 2016.   

Welsh Language Standards Regulations discussed

After the Welsh Language Commissioner published in September which services councils will be expected to provide in the language, research by BBC Newyddion 9 suggests that at least 15 local authorities oppose the standards. It is understood that Neath Port Talbot and Flint councils intend to challenge over 20 of them.

The Regulations would make the standards specificallyapplicable to 32 organisations.

The standards have been drafted with the aim of:

Improving the services Welsh-speakers can expect to receive from organisations in Welsh
Increasing the use people make of Welsh-language services
Making it clear to organisations what they need to do in terms of the Welsh language
Ensuring that there is an appropriate degree of consistency in terms of the duties placed on organisations in the same sectors.

Trade Union Bill 'a matter for Welsh Ministers'

The first minister says he had a letter from the Prime Minister in October saying the Trade Union Bill was a matter for Welsh Ministers, and now Carwyn Jones asks if Mr Cameron had seen the legal advice which has now been made public.  If he had, the letter was misleading, the first minister suggests.

New rules for industrial action would mean strikes affecting key public services are allowed only if backed by 40% of those eligible to vote.

But opponents in Wales and Scotland have argued that the UK government cannot impose such measures on public services which are devolved.

Letter marked 'sensitive' emerged.

Mick Antoniw asks what discussions the First Minister has had with the UK Government regarding the Trade Union Bill, in light of the letter from the UK Minister of State for Skills on progressing the Bill in Wales.

A leaked letter marked "sensitive" emerged this week, signed by Skills Minister Nick Boles.

It indicated that legal advice suggested that while the measures would apply to Scotland as a matter reserved to Westminster, there was a "very weak case" where Wales was concerned.

The letter added that some concessions could be made to "take some of the heat out of the DAs' [devolved administrations] opposition to the Bill".

Labour has argued that the Trade Union Bill should not apply to devolved services such as health and education.  

Stop 'muttering' Andrew RT Davies told

Conservative leader Andrew RT Davies told by the Presiding Officer, Dame Rosemary Butler to stop "muttering" during questions on Europe.

In response to Leanne Wood, the first minister says it is not unreasonable for higher education sector to manage a "small budget cut" when they have reserves of £1.3bn.  

Limit cuts to rural councils?

Conservative leader Andrew RT Davies asks about the local government settlement, and specifically whether there will be changes to limit cuts to rural councils.

The first minister says he's confident the local government settlement will be 'fair' despite 'Tory cuts' at Westminster.

Removing stigma around free school meals

Liberal Democrat leader Kirsty Williams refers to extra money for poorer pupils as part of the Lib Dem - Labour budget deal, and she asks what more is being done in this area.  

Carwyn Jones describes action being taken to remove stigma around free school meals.  

2,000 more GPs since 2004

Plaid Cymru leader Leanne Wood asks  "Do you admit you took your eye off the ball on health and doctor recruitment?"  

 "We have 2,000 more GPs since 2004" replies the first minister.  

'Important to protect' Sunday workers

Jenny Rathbone asks what the Welsh Government is doing to support the Keep Sunday Special campaign.

The first minister says he awaits details from the UK government but adds it is "important to protect" Sunday workers.  

Questions to the First Minister will get underway as usual at 1.30.  

The committee now moves into private session.

Senedd Live returns for plenary at 1.30pm.