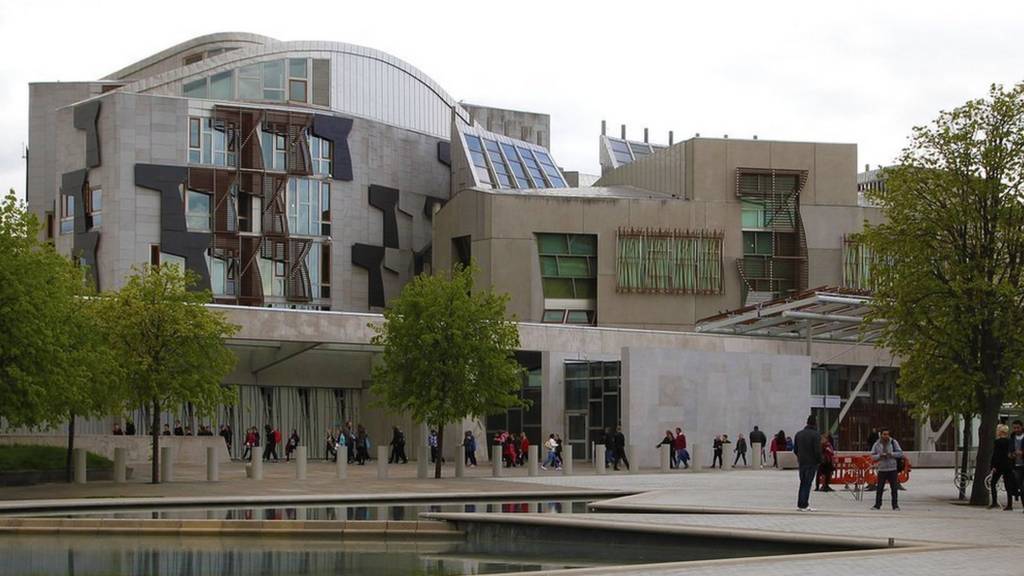 Sheku Bayoh: Public inquiry ordered into death in police custody
Backing for glass inclusion

Jenni Hume of Have You Got The Bottle says DRS (deposit return scheme) should be down to producers and should be as comprehensive as possible.

Ms Hume points there is inconsistent kerbside pick ups for glass.

Concerns about inclusion of glass raised

Convener Gillian Martin begins discussion with a question about the impact on recycling rates and whether there are any issues with materials included or excluded by the proposals.

Ewan MacDonald-Russell from the Scottish Retail Consortium welcomes the improvement of most plastic and metal containers and exclusion of milk containers.

He expresses concern about the inclusion of glass however, as he believes it will put too much of a burden on businesses.

Background: Scotland's bottle return scheme deposit to be set at 20p

The Scottish government has outlined its plans for a deposit return scheme for some plastic drinking containers, cans and glass.

Environment Secretary Roseanna Cunningham told MSPs at Holyrood that a "return to retail" model would be adopted.

She added that following an extensive consultation the deposit would be set at 20p.

The move is part of the government's climate action plan.

The first of three roundtables has begin and will focus on the materials in scope and the implications of a flat deposit.

Giving evidence are:

Environment committee begins shortly...

Copyright: Glasgow University

MSPs begin examining proposals for a deposit return scheme this morning.

In May the Scottish government announced a deposit of 20p would be added to some plastic drinking containers, cans and glass.

The scheme is part of the government's climate action plan. But concerns have been raised about its complexity, timescales and governance.

Holyrood's environment committee will discuss the issue with 23 experts over the next four hours...

Welcome to Holyrood Live!

Welcome to BBC Scotland's coverage of the Scottish Parliament on Tuesday 12 November 2019.

The environment committee is taking evidence from a broad range of stakeholders on the deposit return scheme this morning.

Topical questions will also cover the deposit return scheme, as well as two cases of diphtheria being detected in the Lothian area.

After this, MSPs take part in a debate titled 'Protecting the Rights of EU Citizens in Scotland'.

Then Tory MSP Rachael Hamilton will lead a debate on tackling the abuse faced by female politicians and parliamentary candidates.