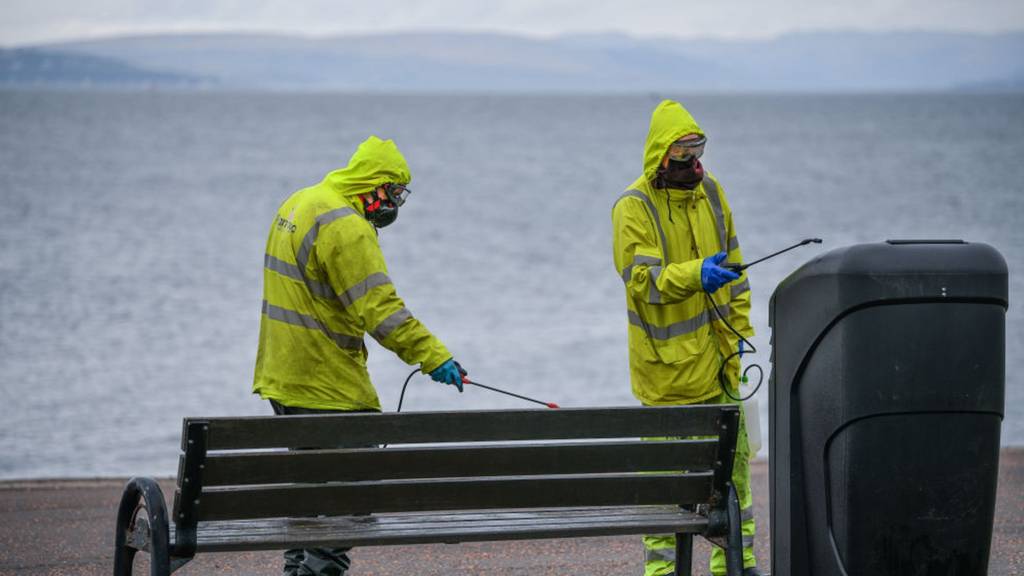 Coronavirus in Scotland - More deaths & PPE concerns
The actress will soon be back on stage in London as theatres reopen with lockdown restrictions easing.

By Philippa Roxby

Health reporter

India Covid variant spreads to more African nations

Image caption: The WHO has classified the coronavirus variant first found in India last year as a "variant of global concern"

Three more African countries - Algeria, the Democratic Republic of Congo and Nigeria - have now detected the Indian variant of coronavirus, Dr Ngoy Nsenga, from the World Health Organization (WHO), has told the BBC.

The confirmation brings to seven the number of African nations that have confirmed the B.1.617 mutation, which initial studies show spreads more easily than other variants

Dr Nsenga, who co-ordinates the WHO's Covid-19 response in Africa, said he had no further details on the number of cases or travel history of the people who tested positive in Algeria, Dr Congo and Nigeria, .

Four African countries have already confirmed the presence of the B.1.617 variant all linked with recent travel to India. They are:

Kenya: five cases
Morocco: two cases

South African: four cases

The WHO has recently classified the Indian mutation, which was detected in October 2020, as a "variant of global concern".

It is being studied to establish whether it is responsible for a deadly surge in India, which is currently overwhelming hospitals and crematoriums.

Mozambique seeks approvals for Covid vaccine trials

Jose Tembe

BBC News, Maputo

Image caption: The trial involves pregnant women from nine countries

Mozambique is in the process of obtaining approvals to take part in an international research for a Covid-19 vaccine for pregnant women.

The Manhiça Health Research Centre Director Francisco Saúde said an investigation protocol was being developed then it will be approved by various health committees, the pharmaceutical department, and the health ministry.

Mozambique is among nine other countries taking part in the study by American pharmaceutical company Pfizer and German partner BioNTech.

South Africa is also part of the research that includes the UK, US, Canada, Spain, Argentina, Brazil and Chile.

During the study, tests will be done to determine the safety of the vaccines and whether unborn babies receive anti-bodies from their mothers.

In February, Pfizer and BioNTech said that the first volunteers received vaccines in the study, which enrolled about 4,000 healthy pregnant women aged 18 and above.

We need to collaborate globally to tackle pandemics, the WHO's special envoy for Covid-19 says.

The organisation needs more independence, the co-chair of a panel looking at Covid-19 response says.