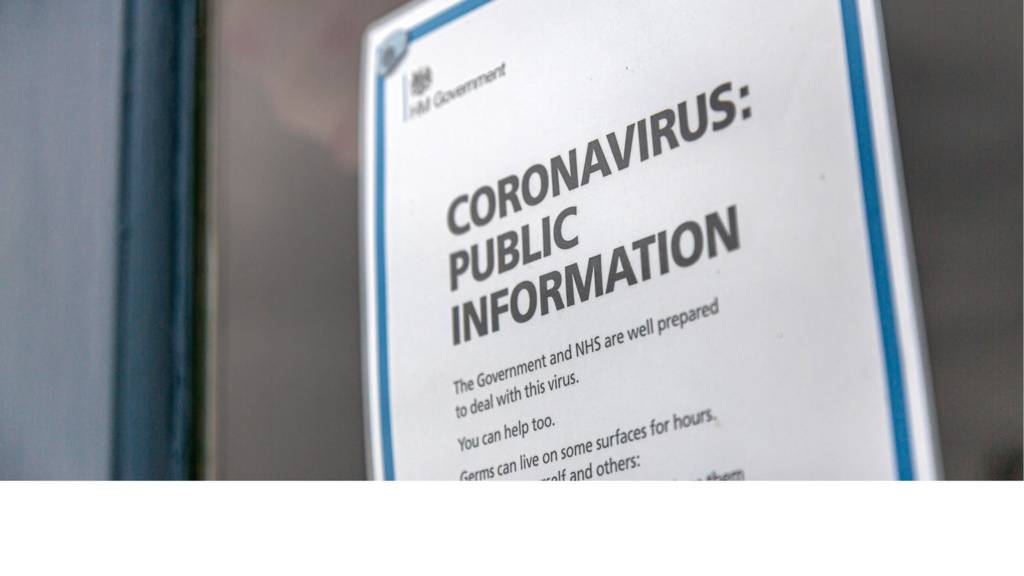 Coronavirus in Scotland - Day 3 of lockdown
By Calum Watson

BBC Scotland News website

By Andy Verity

BBC Economics correspondent

Thanks for joining us on the Scotland Live page today. Here's the main stories we have covered:

Join us again tomorrow morning for more updates

Kate Forbes responds to Chancellor's announcement

The Scottish government's finance secretary Kate Forbes has responded to the measures announced by the UK government to support the self-employed.

She said the Scottish government had been "calling for [measures] for a number of weeks now" and said "overall it is good to see the Chancellor moving in his support for self-employed people".

However, Ms Forbes added that her "one concern" was how long self-employed people would have to wait for the first payments to be made.

"It's right now they need the cash", she said.

Alpacas visit care home to cheer up residents

Residents at a care home in West Lothian had some unusual visitors to cheer them up during their coronavirus isolation - alpacas.

The Urban Nature Retreat in West Lothian took the animals to the Heatherfield Care Home in Armadale, where the residents got to wave to their visitors through their windows.

The group say the residents and their families have been overwhelmed by the act of kindness.

The brutal economic impact of a shutdown

Faisal Islam

BBC Economics Editor

The Coronavirus Self-Employment Income Support scheme is another extraordinary multi-billion pound support, reflecting the brutal economic impact of a shutdown designed to keep the pandemic in check.

"You have not been forgotten" said the chancellor.

In recent days, Treasury ministers appeared to be trying to dampen down expectations, telling MPs that it was problematic to establish a fair scheme and that the employee job retention scheme would be the logistical priority. And the government wants to set up the scheme to keep employed jobs as the priority first.

So, the banks will need to be relied on to support many of these self-employed with overdrafts to tie them over till the grant goes in their bank accounts in around 10 weeks' time.

The sting in the tale - the chancellor said he can no longer justify, after things get back to normal, that the self-employed pay less tax than the employed. But that is for another day.

Call for healthcare worker testing to be rolled out quickly

Dr Nesbit told Drivetime testing for all frontline healthcare and administration staff should be rolled out as quickly as possible, "ideally within a day".

Quote Message: It has not been quick enough in terms of getting testing established and getting it done quickly. Now we are at the stage where we really should be in a position to respond quite well to the increased work that Covid is causing but we are unable to do that because of the amount of staff absences.

'Main strain on NHS is staff absence'

Dr Cat Nesbitt told BBC Radio Scotland's Drivetime her surgery in East Kilbride, which serves 11,000 patients, only has three GPs at the moment.

Two of her colleagues are self-isolating as a relative might have the virus.

At present she said it can take three days to get an appointment for Covid-19 testing and a further two or three days to get the results.

Quote Message: We need to try and increase the resources so it can happen a lot, lot quicker. At the moment the main strain on the health service is staff absence. from Dr Cat Nesbitt Edinburgh GP

Sports journalists among hardest-hit by Newsquest cuts

Sports journalists at Newsquest are likely to be the hardest hit editorial staff affected by the firm's recent pay cuts, the BBC has learned.

This is a result of sports fixtures being cancelled by the coronavirus outbreak.

It is understood the 15% pay cut will only apply to the part of a staff member's salary above £18,000.

It is also believed that the firm will enforce the furlough scheme and will aim this largely at advertising rather than editorial staff.

Newsquest, which publishes The Herald, The National and the Glasgow Times, was not available for comment.

KT Tunstall "raves" for isolated fans

KT Tunstall has been hosting "raves" on social media urging fans to join in amid the coronavirus crisis.

The Scottish singer-songwriter has been using her Instagram platform, which has nearly 72,000 followers, to stage the nightly dances to rave music.

Fans from around the world, some unable to leave their homes because of self-isolation, have been joining in.

buddahdave said "Your RAVES bring great joy to the world during such a surreal and uncertain time."

my_view_of_paris said "more than 6,000 steps today without putting a foot outside my shoebox flat.

UK virus deaths rise by more than 100 in a day

The number of people in UK who died with coronavirus jumps by more than 100 in a day for first time.

The death toll has risen from 475 to 578, the Department of Health said.

It said that, as of 09:00 GMT, a total of 11,658 people had tested positive for the virus.

Breaking

UK death toll rises to 578

Self-employed help 'will not apply to me'

Kate Stott runs her own business.

She said she was "concerned at the timing" in how long it would take to access the funds announced by the UK government.

She only started the business last March, and told BBC Radio Scotland the support measures announced would "undoubtedly not apply to me".

She was going to have to "rely on my husbands' salary for the meantime".

Barry, who runs a book shop in Glasgow, said he was "worried but hopeful".

"We're up in the air... We've just done 10 years of business in Shawlands... everybody [who has a small business] is in the same position."

Key points from the Chancellor's statement

Chancellor Rishi Sunak's press conference to announce government support for self-employed people affected by coronavirus has finished.

Here's what we learned:

Self-employed people will be able to apply for a taxable grant to cover 80% of average monthly profits over the last three years
Support will be capped at £2,500 per month, available to those with with a trading profit of less than £50,000 last year
More than half of a claimant's income needs to come from self-employment, and they must have a tax return for last year
The scheme will initially cover three months, backdated to March, and be paid as a lump sum in June
Mr Sunak said support was being targeted "at those who need it most" and the self-employed "have not been forgotten"

You can read more on the new scheme for the self-employed here.

How the virus has changed the way journalists work

Sarah Smith

Scotland Editor

Kneeling on the sofa with a duvet over my head, curtains closed in the middle of the day, recording a voice track into my mobile phone which I then email to the video editor.

This is what broadcasting from home looks like. It's not quite as cosy as it sounds. But its not impossible either and this will be the new normal for a long time for many broadcast journalists.

How much difference will the fact that many of us are stuck at home make to how we keep you informed about what's going on?

We have all become used to seeing experts and interviewees appearing in the TV news via Skype or FaceTime rather than coming into the studio. Does it matter if you see BBC reporters conducting themselves the same way?

The truth is we often report on events we didn't see with our own eyes. Sometimes from many miles away.

Sunak: You haven't been forgotten

Chancellor Rishi Sunak concludes the press conference by saying: "Today was about providing reassurance to the millions of people who are self-employed and are anxious about their security and livelihoods."

He says the package is "one of the most generous and comprehensive ways to support the self-employed anywhere in the world".

And he adds: "To all of those who are self-employed, you haven't been forgotten, we will not leave you behind and we are all in this together."

Britain will emerge 'stronger and more united'

Quote Message: I am confident that the measures we have put in place will support millions of families, businesses and self-employed people to get through this, get through it together and emerge on the other side, both stronger and more united. from Rishi Sunak Chancellor

Chancellor reels off list of major pledges

The chancellor said the key measures announced in the last 10 days include:

A promise to pay 80% of the wages of furloughed workers for three months, up to £2,500 a month
Deferred more than £30bn in tax payments until end of the year
Agreed nearly 17,000 time to pay arrangements for businesses and individuals
Made available £330bn in loans and guarantees
Introduced cash grants of up to £25,000 for small business properties.

Sunak: Scheme for 'genuine' self-employed

The chancellor says the government has been "designing these things at pace" so while schemes may have flaws, "given the circumstances we shouldn't let the perfect be the enemy of the good".

He promises the government have limited some of the risks for the self-employed, scheme such as making it for people who have an actual tax return - "the genuine self-employed, not just telling us out of the blue".