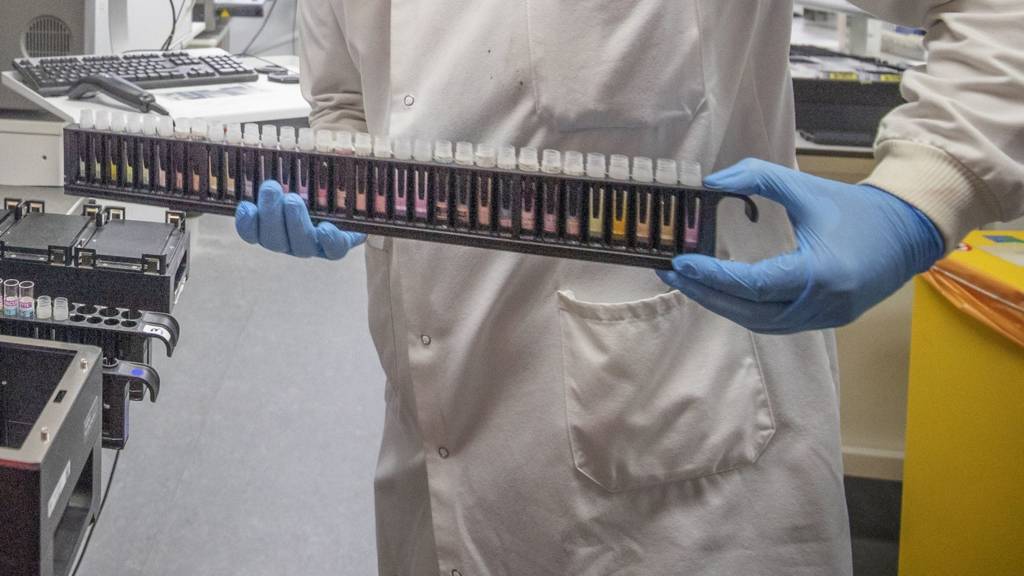 Coronavirus in Scotland - Day 2 of 'lockdown'
Goodbye from the Scotland Live page

Thanks for joining us on the Scotland Live page today.

Here's a summary of the day's top stories:

Pharmacists call for patience with prescriptions

Pharmacists say the volume of prescriptions they are dealing with is "unprecedented" - up 40% - as patients try to get their medications in early due to the coronavirus.

BBC's Reporting Scotland heard that queues outside were down to people putting in prescriptions they don't need straight away.

Customers have been urged not to order prescriptions early.

Social distancing measures to protect customers and staff have also led to queuing outside.

Tributes to Scots diplomat who died after contracting Covid-19

Tributes have been paid to Steven Dick, the Scottish diplomat who died after contracting coronavirus.

Mr Dick, who died on Tuesday, was the UK's deputy ambassador to Hungary.

His parents, Steven and Carol Dick, said they were "devastated" by the loss of their son: "Steven was a much-loved son, grandson and nephew.

"He was kind, funny and generous.

"It was always his dream to work for the Foreign and Commonwealth Office and he was very happy representing our country overseas."

Parliament to close on Wednesday evening

Copyright: UK Parliament/Jessica Taylor

Image caption: The bird's eye view of the Commons from PMQs showed space on the green benches

Commons and Lords could stay empty until after the Easter break, to combat the spread of coronavirus.

Most hospital visiting suspended by health board

NHS Greater Glasgow and Clyde (NHSGGC) has suspended visiting at all hospitals to protect patients and staff from coronavirus.

The health board has issued the notice effective immediately, adding there will be some exempt "essential visitors".

But the announcement stated only one person can attend at any given time, and no children are permitted to visit.

Bus support to 'keep people connected'

Bus operator McGill's has welcomed the emergency support for the Scottish bus industry announced by the Scottish government.

A guarantee on concessionary travel payments could be worth £260m.

McGill's chairman James Easdale said: "This government support goes a long way in keeping people connected and ensuring those with essential jobs get to work."

How long can I exercise for? And other questions

Can I travel somewhere to exercise, are loss of taste and smell symptoms, and other questions.

You can read the answers here.

One Scot a minute signs up to volunteer

Extra police powers come into force

The Coronavirus Bill has been given Royal Assent and is now an Act of Parliament.

This is the emergency legislation that includes additional powers to help police enforce the lockdown.

Holyrood gave its approval to the provisions yesterday

Spain's virus death toll surpasses China's

Image caption: Spain now has nearly 8,000 confirmed cases of Covid-19

Spain's death toll from the coronavirus has surpassed the official figure from China, becoming the second highest in the world.

The number of deaths has risen by 738 in just 24 hours to a total of 3,434 - a record spike for Spain.

By comparison, China has officially reported 3,285 deaths, while Italy – the worst affected country – has 6,820.

Breaking

Scots diplomat, 37, dies of coronavirus

A Scottish diplomat has died in Hungary after contracting coronavirus.

Steven Dick, the UK's deputy ambassador in the capital, Budapest, was aged 37.

Mr Dick, an Arabic speaker who had worked for some years in Kabul and Riyadh, took up his post in Hungary last year.

It is not known if he had any underlying medical conditions.

UK Foreign Secretary Dominic Raab said he was "desperately saddened by the news", and added that Mr Dick was "a dedicated diplomat and represented his country with great skill and passion"

His boss, the head of mission, Iain Lindsay, said of him: "As our fellow Scot Robert Burns, whose works we had recently recited together, wrote 'Few hearts like his, with virtue warm'd, Few heads with knowledge so inform'd.  We will miss him so much."

Work stopped on extension to Edinburgh's tram line

Construction work on Edinburgh's tram line extension to Newhaven has been stopped because of the coronavirus outbreak.

Contractors will spend the rest of the week securing the sites before shutting down.

Edinburgh Council leader Adam McVey said: "This will impact on the wider project, but nothing is more important than the public's safety."

Funerals delayed by virus restrictions

Funeral directors in Glasgow have said they are facing a backlog and are pressed for mortuary space amid the Covid-19 pandemic.

Services are unable to take place until deaths have been registered and face-to-face appointments at registry offices are unavailable following coronavirus guidance.

Dom Maguire, head of Anderson Maguire funeral directors in Glasgow, said funerals are being "held in limbo".

Firms should stop profiteering, says PM

In response to a question about his strategy, Boris Johnson says the UK will follow scientific advice not "political diktat".

Asked about firms profiteering during the crisis, he says firms should not be "exploiting" the needs of the public at a time of "national emergency".

He says the government is "looking very carefully" at what it "may be necessary to do" using the law to stop profiteering, "as in wartime".

Johnson: More tricky to help self-employed

Boris Johnson again faces pressure to do something to help the self-employed.

The PM admits it was "easiest" to help employees and more "tricky" to work out a package for the self-employed.

"But that has been done at incredible speed," adds the PM, promising that Chancellor Rishi Sunak will make an announcement on the plan tomorrow.

He adds: "I don't think there has been a time in our history in the last century that a government of this country has put its arms around so many people to get through such a tough time."

Analysis from BBC Scotland's business and economy editor, Douglas Fraser:

Johnson: Employers should protect you

The PM is asked if more lives could be saved if he stopped more people going to work.

Mr Johnson says he wants to "repeat the basic message, if you can stay at home then you overwhelmingly should".

But he says for those who have to go to work, it is "vital" for employers to follow rules on social distancing and "ensure" the necessary protection.

England's Chief Medical Officer Chris Whitty says every country is approaching this "slightly differently and has a slightly different epidemic pattern".

He adds that people should avoid anything that is "discretionary".

'We don't know UK-wide infection rate'

Sir Patrick Vallance, the UK government's chief scientific adviser, says testing is "crucial" and the UK needs to do more of it.

He is then asked about a recent Oxford University study which said as much as 50% of the UK population may have been exposed to the virus.

He says that they "don't know" yet how many people in the UK have had the virus, which is why more testing is vital.

UK PM begins coronavirus press briefing

Boris Johnson has kicked off the UK government press conference, repeating that the government will take "the right measures at the right time".

Mr Johnson is joined by the chief medical officer for England, Prof Chris Whitty, and the UK government's chief scientific officer Sir Patrick Vallance.

The PM says any "world-class health service has only limited numbers of doctors, nurses and specialist equipment", so the more people who become sick at any one time, the harder it is for the NHS to cope.

"It is vital to delay the spread," he adds. "And with your help, we will slow the spread of the disease."

The PM thanks "everyone who has been following the clear rules set out on Monday", along with frontline NHS staff and public services.