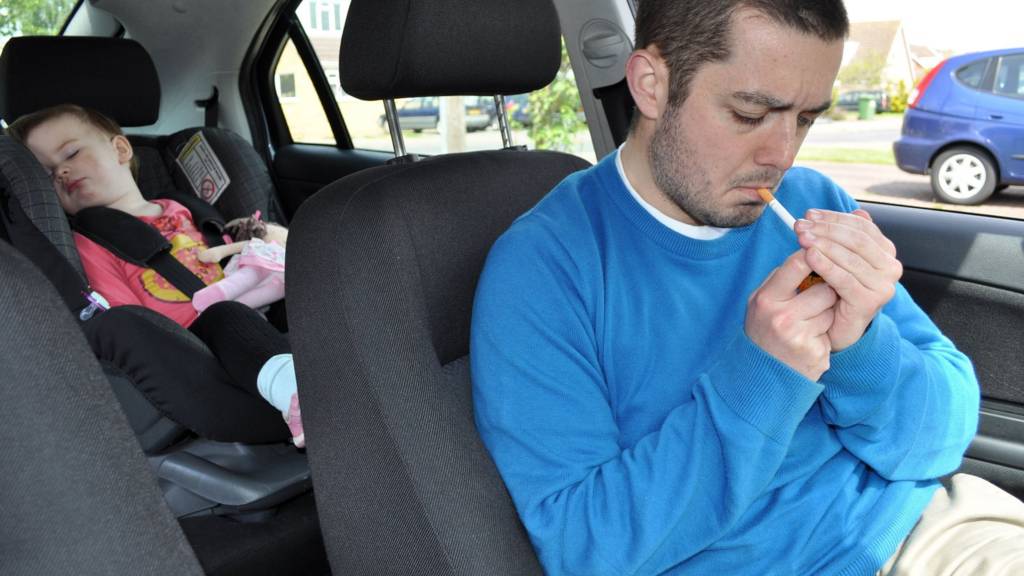 Summary
Government send experts to help struggling A&E
Mother who gave away baby jailed
Enforcing smoking ban in cars 'difficult'
EU vote 'will not be on day Scottish elections'
Rangers shareholders reject Ashley plan
That's all from the Scotland Live page this evening. Join us tomorrow from 07:00.

Gibraltar coach's hopes for Scotland

Gibraltar coach David Wilson is "praying" that Scotland have qualified for the Euro 2016 finals before they face his Gibraltar side in their final Group D fixture.

The 41-year-old Scot does not want to contemplate being a stumbling block.

"They've got to qualify before they play us in their last game," Gibraltar head coach Wilson told BBC Scotland.

A man who fell down in the dark and broke his ankle is suing his local council for turning the street lights off.

Michael Macdonald, 30, fell in South Uist as he walked home from a friend's house at 02:00 on 27 November 2011.

He is now seeking £20,000 damages from Comhairle Nan Eilean Siar (Western Isles Council) at the Court of Session in Edinburgh. The local authority is contesting the action.

Man 'drove at parking attendant'

Police are looking for a man who reportedly drove his car at a parking attendant after stopping on yellow zigzag lines outside an Edinburgh school.

The man was approached outside St John's Primary School in Duddingston just after 0900 on Monday.

He is understood to have hit the attendant with his car before driving off.

Bill Colvin is stepping down from his role as Dundee chairman and director.

The club said in a statement that Colvin's other business commitments had "greatly restricted his time availability for the football club".

BBC Scotland Weather

Latest

This evening's weather: A cloudy end to the day but dry across a good part of the central lowlands and south initially.

Rain across the highlands and northern Grampian will move south this evening, pushing through the central belt and reaching the far south after dark.

A cloudy, damp night but mild with lows around 9C-13C in town. Winds from the south-west will be fresh for a time as the rain moves in.

Cruise ship captain fined

The Captain of a cruise liner which struck rocks off the Isle of Mull last month has pleaded guilty to breaching safety regulations.

Joao Manuel Fernandes Simoes steered his ship the MV Hamburg the wrong side of a safety buoy while coming into Tobermory harbour.

The hull of the cruise ship and its propeller grazed a rocky reef which put the port engine out of action.

Despite the damage, he failed to report the incident to the authorities and later sailed back to Belfast without an inspection. He was fined £813 at Belfast magistrates court for breaching regulations.

Strathallan festival licensed

Plans to move T in the Park festival to Strathallan Castle have crossed another major hurdle with the award of a public entertainment licence.

The move won the backing of Perth and Kinross Council's development management committee last month, and has now also been given the green light by the licensing committee.

The event is due to take place on the weekend of 10 to 12 July.

Andy Murray is on court at Queen's.

Follow BBC Sport's live coverage here.

BBC Scotland news boss moves

John Boothman is to leave his position as BBC Scotland's head of news and current affairs to work on the corporation's Charter renewal bid.

Confirmation of his departure was made in an email to staff on Tuesday.

Mr Boothman, who has headed news operations since June 2011, will be replaced by interim head Peter MacRae.

'Prophet' convicted of sex crimes

A church founder and self-styled "prophet" has avoided jail after he was convicted of sexually molesting his parishioners.

Walter Masocha, archbishop of the Stirling-based Agape for All Nations Church, was sentenced to 250 hours of unpaid work and placed on the sex offenders register for a year.

The 51-year-old was convicted of groping a schoolgirl and a deaconess.

Olympic gold-medallist Michael Jamieson says his journey is "not finished yet" as he seeks a medal in Rio next summer.

The 26-year-old won 200m breaststroke gold at London 2012 but missed out on gold at last year's Commonwealth Games, where he had been the favourite.

Jamieson has not qualified for next month's World Championships in Kazan, Russia.

Gow extends stay with Saints

Alan Gow, the former Airdrie and Falkirk player, has signed a new one-year contract with St Mirren.

Gow played eight times for the Paisley side last year but could not prevent the club's relegation to the Scottish Championship

Coming up on Newsdrive this afternoon...

Police investigate death of man found seriously injured in the street
Scotland's biggest ever study into depression
EU referendum bill
How eating chocolate has been linked to lower heart disease and stroke risk

Plus the latest sport, weather, travel and a round-up of international news.

Government reject SNP's EU referendum call

Tim Reid

Political correspondent, BBC News

The government has rejected SNP calls for a quadruple lock on the EU referendum which would only allow Britain to exit if all four parts of the UK voted in favour.

During the committee stage of the referendum bill, the Foreign Office minister David Lidington said that the SNP's amendment did "not make sense".

He said the referendum was only advisory to the government not binding - and argued that it was about the UK's membership so it should be about the whole of the UK taking a view.

Holden signs with Staggies

Ross County have signed South African defender Darren Holden on a two-year deal from Hartlepool United.

The deal was announced on the club's website.

An Aberdeenshire care home rated "unsatisfactory" by inspectors earlier this year is to close down.

Turriff care home, which has about 30 residents, is run by Four Seasons Health Care.

The company said said it would support families in finding suitable alternative placements.

Chris McLaughlin

BBC Sport

The former Motherwell director Stewart Robertson has taken on the role of managing director at Rangers.

The former chartered accountant will be in charge of the day to day running of the Ibrox club after leaving Fir Park in January.

Robertson has also held the role of SPL director on two separate occasions since getting involved in football in 2002.

Dugdale: 'Time for a new generation'

It is "time for a new generation of people to lead the Scottish Labour party".

The thoughts of of leadership candidate Kezia Dugdale.

Robertson appointed Rangers MD

Properties in Dundee have been evacuated after a container of hydrochloric acid leaked out of a fabrics business.

Firefighters responded to a call at Halley Stevensons on Annfield Road at 10:42 after neighbours reported a strong smell.

Killer drunk driver jailed

A car driver who knocked down and killed a man in Shetland after a day of drinking has been jailed for six-and-a-half years.

John Pottinger, 21, admitted causing 39-year-old George Armour's death by dangerous driving.

It happened on the B9074 at Hamnavoe in June last year. The victim was thrown up and over the bonnet of the car.

The court heard Pottinger had been "pretty drunk" after attending a disco at the Burra Hall. He was also banned from driving for five years.

The Scottish government will report on the operation of the offensive behaviour at football and threatening communications (Scotland) Act 2012.

The session will take place between 14:20 and 14:50, with Community Safety Minister Paul Wheelhouse speaking.

Follow the action here.

Man who racially abused Yousaf sentenced

A man who racially abused Humza Yousaf MSP has been given a community payback order.

Christopher Chisholm admitted targeting the politician as he took part in a charity event in Glasgow to highlight poverty.

Glasgow Sheriff Court heard Chisholm refused to buy an a copy of the Big Issue magazine from Mr Yousaf (pictured), saying "you are not from my country".

He then called Mr Yousaf, Minister for Europe and International Development, a benefit locust.

Chisholm has been ordered to carry out ninety hours of unpaid work.

The chancellor has told MPs that it will be better for the future of staff at RBS for the government to sell its stake in the bank.

Critics have said it will short change the public if it's sold off for less than the taxpayer bailout of £45bn.

During Treasury Questions, George Osborne was challenged over the plan by the SNP's treasury spokesman Roger Mullin.

The Chancellor said the sooner the bank was returned to the private sector the better for the Britain's finances and RBS staff.

Salmond compares purdah row and 'the vow'

The SNP have drawn a comparison between the government's plans to remove the so-called purdah rules - which limit government and civil service announcements - during the forthcoming EU referendum, and 'the vow' made in the final days of the Scottish independence referendum on further powers.

Alex Salmond, the party's foreign affairs spokesman, told the Commons during the Committee stage of the EU referendum bill that the government's proposal could unfairly skew the outcome of the poll.

He said it was "astonishing" that ministers were proposing lifting purdah rules which were there to ensure fairness.

Police Scotland doesn't want to be solely responsible for enforcing a proposed ban on smoking in cars carrying children, a senior officer has said.

In evidence to a Holyrood committee, Assistant Chief Constable Bernard Higgins said the job should be shared with community wardens and environmental health officers, so police officers could concentrate on reducing fatal road accidents.

But Mr Higgins said the force accepted the case for a ban.

Livingston transfer embargo lifted

Livingston have been cleared to sign players again after having an embargo lifted by the Scottish FA.

The sanction was imposed on the Scottish Championship club in April because of majority shareholder Neil Rankine's involvement with East Fife.

Read the full story.

Exhibition remembers tragic airmen

A new exhibition in Wester Ross remembers 15 airmen who died flying home to the US after the end of World War Two in Europe in 1945.

Copyright: Gairloch Museum

Nine crew and six other airmen who were passengers lost their lives when their Liberator bomber, nicknamed Sleepy Gal Time, crashed near Gairloch.

Read the full story.

Council bribery workers remanded

Four men who pled guilty to corruption over Edinburgh council building repairs have been remanded in custody.

Council workers Charles Owenson, 62, and James Costello, 44, received bribes from Kevin Balmer, 52, and Brendan Cantwell, 44, who worked for ABC Ltd.

For cash, the council employees helped award highly-valuable contracts to the Edinburgh firm.

Read the full story.

Woman who gave away baby jailed

A mother who duped her former partner into thinking she had an abortion in order to give his child to her gay friend has been jailed for three years.

The 29-year-old was found guilty of the "cynical and calculated plot" following a trial at Perth Sheriff Court.

Read the full story.

Robertson joins Seasiders

Scotland under-21 and ex-Aberdeen defender Clark Robertson has signed for Blackpool.

Read the full story.

Dozens of items have been stolen from the Isle of Canna's community shop in what's thought to be the first crime on the island in 50 years.

The shop, near Canna's pier, is left open and visitors leave cash for purchases in an honesty box.

But when volunteers checked over the weekend they realised thieves had cleared the shelves of sweets, coffee, biscuits, toiletries, batteries and six hand-knitted hats made by the shop's manager.

Police Scotland want to speak to anyone docked at the pier on Friday night.

Scotland's new Advocate General has been sworn in at a ceremony in Edinburgh this morning.

Richard Sanderson Keen QC took the oath of allegiance in front of a panel of Scotland's most senior judges at Parliament House.

The Rt Hon Lord Keen of Elie was appointed in the role as the UK Government's chief legal adviser on Scots Law following May's general election.

Police are trying to establish the identity of a man who died after being found badly injured on a Glasgow street last night.

He was discovered lying on a pavement with head injuries in Cumbernauld Road, Riddrie, at about 21:30 on Monday.

Detectives described him as white, with a shaven head and is believed to be in his 50s or 60s. He was wearing a dark pinstripe suit, white shirt and black shoes.

Officers are treating the death as unexplained.

Former Presiding Officer to stand down

Alex Fergusson MSP, the former presiding officer of the Scottish Parliament, has announced he will stand down at the next Holyrood election.

The Galloway and West Dumfries MSP has been a MSP since the parliament's creation in 1999.

He said: "Someone once said that a week is a long time in politics, but I have to say that the last 17 years have simply flown by.

"I feel incredibly privileged to have been elected as a South of Scotland MSP in the three elections since, and I will never forget the honour of being elected by my fellow MSPs to the position of the parliament's presiding officer in 2007."

Earlier today, Scottish Conservative North East MSP Nanette Milne also announced she will stand down at May's Holyrood election.

Neil signs new Norwich deal

Norwich City manager Alex Neil has agreed a new and improved longer-term contract ahead of the club's return to the Barclays Premier League.

The former Hamilton boss guided the Canaries back to the top flight by beating Middlesbrough 2-0 in the play-off final.

A man has been arrested in connection with a gun being discharged in Edinburgh earlier this year.

The incident happened on 11 March outside a flat in Kenilworth Drive. No-one was injured and Police Scotland said it had been conducting various inquiries into the offence.

The 24-year-old will appear in court at a later date.

Motorcyclist killed in crash named

Police have named a man who died after crash between a motorbike and a van in Fife last week.

Image caption: The accident happened on the A985 west of the Limekilns junction

Sixty-six-year-old Alexander Sinclair, who was from Grangemouth, died after the collision on Thursday, 11 June.

A white Citroen van and a red motorcycle driven by Mr Sinclair were involved in the incident on the A985 west of the Limekilns junction.

Mr Sinclair died at the scene. A female passenger on his motorbike was taken to hospital with serious injuries.

Your views - Smoking in cars

Kaye Adams programme

The Law Society of Scotland says enforcing a smoking ban in cars with children present could prove "difficult".

Copyright: British Lung Foundation

SMS Message: Smoking in cars with weans in them? Ban it. Cars that spew out carbon monoxide from exhaust pipes...at weans' pram level...on pavements...ban them too. Aye. from Gerry McSherry, Cathkin

SMS Message: If a policeman comes across a smoker in a car with children he can charge them with child abuse. from John

SMS Message: The low / zero tolerance to drink driving has made a huge impact to many of my friends & family. They say no to a wee glass of wine etc when driving where as before they would've had one. But, no one has been stopped & checked by the police! Yet! Having the legislation may just be enough to protect our young children. from Gillian, Bo'ness

Police probe 'unexplained' death

Picture update

A man who was found badly injured in a street in north Glasgow died on the way to hospital

Police received reports that the man, who has not been named, was found on Cumbernauld Road, in the city's Riddrie area, at about 21:30 on Monday.

Police said the man's death was being treated as "unexplained" and a post mortem examination would be carried out.

Health chief 'sorry' for A&E delay

Update

"I would like to take the opportunity to apologise to those patients who have experienced delays in being admitted to a bed once they had been seen, assessed and diagnosed in our emergency and immediate assessment unit." Robert Calderwood, the chief executive of NHS Greater Glasgow and Clyde, has said sorry to those affected by the poor waiting times at the health authority.

It comes after figures showed just 78.3% of patients at the new South Glasgow University hospital were seen within four hours of arriving at A&E.

Mr Calderwood added: "It is taking longer than expected for an improved A&E performance to be achieved and we therefore welcome the assistance of Scottish government colleagues who will work with our senior managers and clinicians to use their combined expertise to identify further measures to assist with the bedding-in of services and systems and to achieve the improvements in patient flow required."

Waiting times hit new low

The Scottish government is sending in a team of trouble-shooters to the South Glasgow University hospital to help improve waiting times in accident and emergency.

Copyright: Science Photo Library

Scotland's newest hospital is the worst-performing for patient waiting times, with just 78.3% of patients seen within four hours, well below the 95% target.

The Health Secretary Shona Robison says a dip in performance was expected as staff got used to working in their new environment but experts will now go to the hospital to help introduce new improved management systems.

Unpaid council tax reaches £100m

Councils across Scotland are owed nearly £100m in unpaid council tax from last year, according to official figures.

Copyright: Joe Giddens/PA

But the collection rate for the tax rose again slightly to 95.4% and is substantially higher than it was 10 years ago.

The lowest collection rate was in Dundee where it stood at under 93%.

Conservative Milne to stand down

Scottish Conservative North East MSP Nanette Milne has announced she is to stand down at May's Holyrood election.

The public health spokeswoman said she was retiring after spending more than 40 years in public service.

She joined the Conservatives in 1974, and was vice-chairwoman between 1989 and 1993.

Scotland 'look good for World Cup'

Retiring Glasgow Warriors captain Al Kellock thinks his side winning the Pro12 title will ensure that Scotland enjoy a successful Rugby World Cup.

Copyright: SNS Group / SRU Gary Hutchison

"I think Scotland are in a great place," he told BBC Scotland.

"From a Glasgow perspective, with 22 players going into the squad after winning the Pro12, the confidence they will have got will be huge."

On the opening day of Royal Ascot, there is one Scottish runner.

Jack Dexter, trained by Jim Goldie, goes in the 15:40 race - the King's Stand Stakes over five furlongs.

The six-year-old is quoted around 20/1.

Twell targets Beijing place

Runner Steph Twell is targeting a place in Team GB's 5000m team for the World Championships in Beijing.

Twell, who won a medal at the Commonwealth Games in Delhi, has had to overcome injuries in the past few years.

Man's death 'unexplained'

A man has died after being found injured in a flat in Riddrie in Glasgow.

Police received a call about an injured man at an address on Cumbernauld Road around 21:30 last night.

He was taken to Glasgow Royal Infirmary, but died en route.

His identity is currently unknown.

A post mortem examination will be carried out to establish how he died, but officers are currently treating the death as unexplained.

Government respond to smoking law criticism

Coming up after 09:00

Kaye Adams programme

On today's phone in on Radio Scotland, Kaye Adams asks whether we want our police officers tracking down criminals or pulling up parents who smoke in cars?

Also on the programme:

Can we really afford to prioritise Gaelic education in our schools?

Does cooking rob a man of his masculinity?

Why are we so fascinated by the wives and husbands of our political leaders?

Listen to the programme live.

Coming up today at Holyrood - Scotland's chief medical officer, the chief executive of NHS Scotland and the director of health finance at the Scottish government will give evidence on NHS boards' budgets.

The Health Committee will then take evidence on legislation that would ban smoking in a car with a child on board.

After topical questions, MSPs will debate the Harbours (Scotland) Bill.

The Scottish government will then lead a debate on marine tourism.

Finally, the Scottish Conservative leader Ruth Davidson will lead a debate marking the massacre of more than 8,000 men and boys in Srebrenica in 1995.

Follow the twists and turns at Holyrood here.

'It is the right thing democratically'

The SNP's spokesman on Europe has welcomed the UK government's decision to rule out holding the EU referendum on the same day as the Scottish Parliament elections next year.

Stephen Gethins told Radio Scotland's Good Morning Scotland programme:

Quote Message: "We are really glad to see the government have folded on this. This is something we have pushed. It is the right thing democratically. I wonder if the government are panicking a wee bit.

Quote Message: "We want a fair referendum and one that meets the gold standard of the Scottish independence referendum which, regardless if people voted yes or no, was a good exercise in democracy."

Celtic bid for a Bosnian striker, and Rangers want Wilson to return to Ibrox.

Musical boost for Scots economy

Music tourism generated £280m for the Scottish economy last year, according to a new report by lobbying group UK music.

Across the UK, 9.5 million people travelled to music events, with festivals like T in the Park, Celtic Connections and the Wickerman Festival helping to attract more than 700,000 music fans to Scotland.

The crucial role that Scots played in the Duke of Wellington's victory over Napoleon at the Battle of Waterloo will be retold in a drama documentary on BBC Two Scotland tonight.

The Scots at Waterloo, on at 21:00, will be broadcast as part of programming to mark the 200th anniversary of the pivotal moment in European history.

Dr Stuart Allan from National Museums Scotland took part in the programme.

He told Radio Scotland's Good Morning Scotland: "There were no more than 5000 Scots on the field out of an Allied army out of 70,000.

"The Highlanders were distinctive and very obviously Scottish. There was already an identification between British military success and the Highlander. That had built up over 20 years and this was the culmination of that."

Murray to begin Queen's campaign

The countdown to Wimbledon is truly on, as Andy Murray begins his grass-court campaign at Queen's Club today.

Top seed Murray, 28, will play Taiwanese qualifier Yen-Hsun Lu in the fourth match at about 16:30 BST.

Rafael Nadal and Stan Wawrinka will also be in action.

Read Piers Newbery's preview of the day's action.

The Daily Record and Scottish Sun both lead with the story of a gang of thieves who have admitted raiding a jewellers in Argyll Arcade in Glasgow last year.

Copyright: Daily Record/Scotsman

Meanwhile, The Scotsman carries comments from Jim Murphy, the former Scottish Labour leader, who said there will be another referendum on Scottish independence because Prime Minister David Cameron is 'lame-assly dumb'.

Read the newspaper review.

German biker injured in crash

A man who was part of a group of German touring bikers has been seriously injured in a crash with a car in Angus.

The collision happened shortly before 18:00 last night on the B954 between Peel Farm and Backwater Reservoir.

The 57-year-old man suffered pelvis and legs injuries in the incident and was taken to Ninewells Hospital in Dundee.

'Largest' depression study launched

Researchers at Edinburgh University are carrying out the biggest ever study in Scotland into depression.

Copyright: AJ PHOTO/SCIENCE PHOTO LIBRARY

They're writing to 20,000 people to ask about their mental health.

They're also interested in why some people who've faced difficult events in life have avoided developing the illness.

BBC Scotland Weather

Latest

A mild, cloudy rather damp start, with mist and low cloud affecting parts of the west coast.

Any rain in the south and east will die away and it will brighten up, with brighter skies at first too for Caithness and the Northern Isles.

Inverness top city for cyclists

More residents in Inverness cycle to work than any other city in Scotland, according to new analysis.

The Highlands regional transport initiative found 5.6% of all journeys made to work by Inverness workers were by bike.

New cycling routes have also been opened in the city and a pilot electric bike hire scheme was launched in Inverness late last year.

Boys need more learning support, says study

"A significant proportion of today's youngsters are in need of additional support from an early age."

The thoughts of Paul Bradshaw, head of longitudinal surveys at ScotCen, following the publication of the group's report which has concluded boys are twice as likely as girls to need additional support for learning.

Read the full story.

Coming up before 09:00

Good Morning Scotland

Tune in to Good Morning Scotland with Hayley Millar and Gary Robertson for a closer look at what's making the news.

Coming up:

The government changes its mind over the timing of the EU referendum.
Could a daily dose of chocolate really lower your risk of heart disease?
Jeb Bush decides to run for president of the United States.

Listen to the programme live.

Gaelic schools plans 'misjudged'

Plans to make Gaelic education easier to source for parents in Scotland are "misjudged", according to the Scottish local authority organisation Cosla.

The legislation is due to be scrutinised by MSPs on Holyrood's education committee.

Doubts over smoking ban in cars law

The Law Society of Scotland has said enforcing a smoking ban in cars where there are children present would be "difficult to enforce".

Police Scotland has already raised its concerns on the proposed legislation.

Read the full story.

Ministers rule out 5 May next year as the date for the EU referendum.

A Downing Street spokesman said the move was a concession to MPs' concerns.

Read the full story here.

Graham Fraser

BBC Scotland

Good morning, and welcome to Tuesday's Scotland Live blog.

Join us for all the latest news and sport throughout the day.

Remember, you can have your say on today's stories by getting in touch. Click on the 'Get Involved' section at the top of this page to find out how.