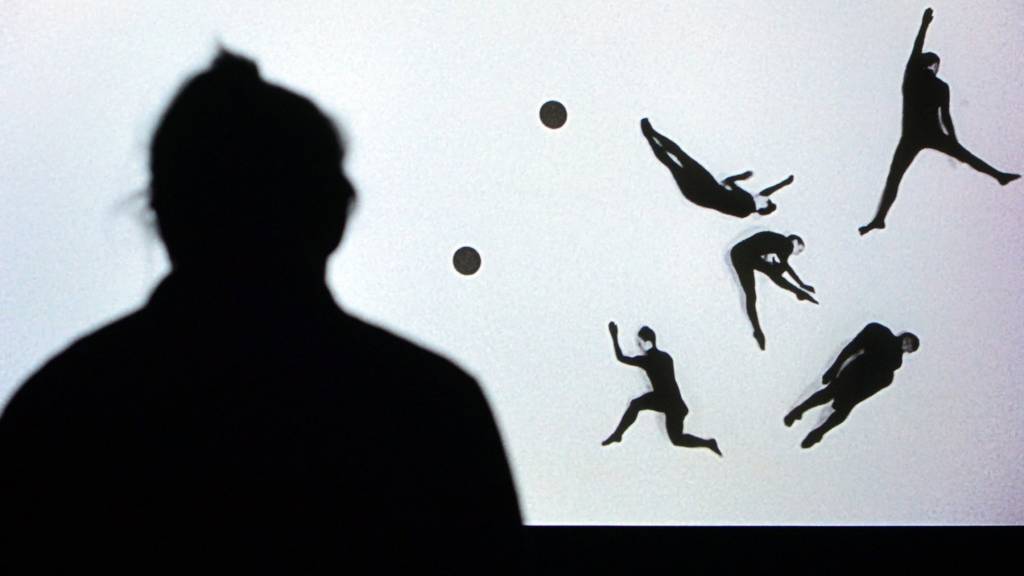 Summary
Patient care at Aberdeen Royal Infirmary faces 'serious' impact
Boy, 13, injured in hit-and-run
Chair of Smith Commission to answer MSP questions at Holyrood
Duncan Campbell wins Turner Prize
Sandy Murray

BBC Scotland news

That's it from us today. It all starts again at 08:00 tomorrow.

Navy sportsman of the year

A Royal Marine who won judo gold at the Commonwealth Games in Glasgow this summer has been given another sporting honour.

31-year-old Chris Sherrington, from Broxburn in West Lothian, was named the Royal Navy's sportsman of the year at its 2014 sports awards.

A solicitor who used the term "a blonde moment" has been accused of sexism by a sheriff.

The exchange came as lawyer Frazer McCready, referring to a letter sent out by his office in a case of alleged drink driving, told a court in Stirling that he thought his secretary was "having a blonde moment".

Sheriff Kenneth Hogg said the remark was "hugely sexist".

Mr. McCready, who has very dark brown hair, responded that he had "blonde moments" himself. Sheriff Hogg said he had never noticed this happening.

The case was continued.

Tom Gordon of the Sunday Herald (@HTScotPol) tweets: Last orders at the trough postponed as MSPs given extra year (to May 2016) to stop employing family members on public payroll

Driver admits causing bus death

A driver has admitted causing the death of a pensioner when his car struck a bus in East Lothian.

Colin Snell, 69, failed to stop at a give way sign at a junction on the A1087 road near Dunbar on 18 September 2013.

Edinburgh Sheriff Court heard how his car hit the bus and caused it to become embedded in a cottage. A bus passenger was thrown from his seat and later died.

Sentence on Snell was deferred until January.

The Record reports: "A quiet pint down the pub got out of hand very quickly - after two students found themselves in Amsterdam.

"When boozed-up pair, named only as Nick and Ed, set off for a Saturday evening drink in Newcastle, they had no idea their night would finish in the Dutch capital.

"Things started to get out of hand when they played a drinking game- 'odds'."

Read all about it here.

BBC Scotland Travel

Latest

In Aberdeen on the A90, Anderson Drive is down to one lane southbound at Great Western Road because of a burst water main. Traffic is already very slow moving here.

In Doune, there's been an accident on the A820 Ardochbank at Old Military Road, causing delays in both directions.

In Edinburgh, we've seen tweets warning of delays on Old Dalkeith Road in both directions because of the roadworks at Craig Miller, Castle Road.

On the M8 westbound, there are citybound delays - from J15 Townhead through to the M77 at Kinning Park, and again between J26 Hillington and J27 Arkelston, with queues on the on and off slips here too.

The A83 Lochgilphead to Tarbert road is still partially blocked, and HGVs and buses are still being re-directed.

Scotland's farmers have been warned that they could be targeted in telephone banking scams.

NFU Scotland say they issued the warning because a leading bank had contacted them to raise fears that criminals may target farm accounts, due to the large sums of money involved in single farm payments.

The single farm payment is an agricultural subsidy paid to farmers in the EU. An estimated £328m in single farm payments is made to about 16,700 producers.

Road search followed soldiers' deaths

A bomb attack which killed three British soldiers in Afghanistan was followed by a large operation to check the road which had been targeted, an inquest has heard.

Corporal William Savage, 30, from Midlothian, Fusilier Samuel Flint, 21, and Private Robert Hetherington, 25, both from Edinburgh, died in the blast.

Copyright: Ministry of Defence

Image caption: Cpl William Savage, Fusilier Samuel Flint and Pte Robert Hetherington were on routine patrol in a Mastiff vehicle

They were killed on Route 611 in the Nahr-e-Saraj district on 30 April 2013.

An inquest into the deaths is being held at Oxfordshire Coroners Court.

Man admits to throat-slashing

A man has admitted cutting a 63-year-old woman's throat in Aberdeen.

Alif Miah, 33, carried out the attack on Alexandra Crawford in the city's Richmond Walk in September last year.

He admitted assaulting the victim to her severe injury, permanent disfigurement and to the danger of her life.

Scotland 2014

BBC Two Scotland

@BBCScot2014 tweets: After a scathing report into Aberdeen Royal Infirmary we'll be asking Scotland's Health Secretary if she can guarantee patient safety?

BBC Scotland Weather

Latest

This evening, high pressure is in charge, keeping us fine and settled, but it'll also set those temperatures tumbling. We'll see a frost readily returning after dusk, particularly to central, southern and eastern Scotland.

We'll still have a bit more cloud over the Northern and Western Isles and the west coast, along with a few light showers and quite a brisk breeze. These areas should stay frost-free, but you don't have to come far inland before you see clear skies and light winds.

Temperatures across most of the mainland will be between plus 1 and minus 3 Celsius. Mist and fog will form, especially across Dumfries and Galloway and the Borders, possibly freezing fog in places.

Health worker death verdict

Steven McKenzie

BBC Scotland Highlands and Islands reporter

A health worker's death might have been prevented if her employer had warned her not to travel, a sheriff has said.

Lorna MacDonald, 26, from Stornoway, died after her car left the road and ended up in a loch on the Isle of Harris in bad weather in November 2011.

In his determination, Sheriff David Sutherland said an approved staff safety policy had not been implemented.

He said it did not contribute to Ms MacDonald's death but might have prevented it.

The speech therapist was driving to Stornoway on Lewis following an appointment with a child patient in Leverburgh on Harris.

Her car came off the road and ended upside down in Loch nan Uidhean about half a mile from Horsacleit during gale force winds.

City sights

Tweet us using #ScotlandLive

@brechindunc tweets: New Gurdwara taking shape, Claremont Street, Glasgow, Scotland.

Copyright: Duncan Kirkhope

Three men have gone on trial charged with murdering a 26-year-old in Aberdeen.

Image caption: Craig Grant died after the incident last year

Kiel Hauley, 33, Jonas Marcius, 23, and Adrian Morley, 33, are accused of assaulting and murdering Craig Grant, of Inverurie, outside the Galleria shopping centre in August last year.

They are alleged to have seized him by the neck and forced him to the ground, restricting his breathing, asphyxiating him and murdering him.

The men went on trial at the High Court in Aberdeen and the case is expected to last up to three weeks. The trial continues tomorrow.

BBC Scotland Travel

Latest

The A83 Lochgilphead to Tarbert road is partially blocked by an accident. There are delays in both directions and the road is open to cars only - HGVs and buses are being re-directed.

On the A82 Tyndrum - Crianlarich road, roadworks just outside Tyndrum are on everyday this week until 19:00.

In Barrhead, watch for the temporary lights (for local building works) on the A736 Loch Libo Road, in both directions at Neilston Road.

Finally, there are delays and cancellations to trains in and out of Glasgow Queen Street because of overrunning engineering works at Croy. The 16.23 Stirling to Queen Street service has been cancelled.

Companies would not be allowed to own land in Scotland unless they are registered within the European Union, under government proposals.

Scottish ministers are also considering extending such a restriction to trusts and partnerships, as part of proposed "radical" land reforms.

The government is planning legislation to ensure Scotland's land benefits "the many, not the few".

Read more here.

Man guilty of killing friend

A man is facing a prison term after being convicted of killing his friend during a street fight.

Copyright: Police handout

Image caption: Jamie Wishart

Jamie Wishart, 22, was found guilty of culpable homicide after stabbing Connor Cleave, 17, in Methilhill, Fife, in April.

They had known each other since childhood but had fallen out days before the attack.

Wishart was originally accused of murdering Mr Cleave but a jury found there was no evidence to convict him.

Tune into BBC Radio Scotland for Newsdrive from now until 18:00.

Listen live to the programme here.

Your Pictures

Email us: newsonlinescotland@bbc.co.uk

Liam Yule from Kirkton of Auchterhouse sent in this picture of nine-month-old collie pup Ned enjoying the sunrise over Dundee.

Think you've got a cuter dog, or a better sunset? Send us your pictures, or tweet them using #ScotlandLive.

Motherwell have intensified their search for a new manager.

"We continue to work to secure new investment and, in the meantime, the board has recommenced the process of seeking a new first-team manager," said the Premiership club.

The Fir Park outfit have been without a boss since Stuart McCall quit in November - with his assistant Kenny Black acting in a caretaker role.

The club delayed an appointment while the issue of new ownership is resolved.

Your Pictures

Email us: newsonlinescotland@bbc.co.uk

Paul Seditas from Ayr sent in this photograph, which he took whilst hostelling at Lochranza with his friends Rob and Kev. They took a hike onto Casteal Abhail by way of the Witches Step, where this picture was taken shortly after sunrise.

Email us your pictures, or tweet them using #ScotlandLive, and we'll publish the best ones.

A postbox has been removed from its mounting and stolen from a Fife village.

The small letterbox was on top of a pole at the corner of Sir George Bruce Road and Erskine Wynd in Oakley.

It was removed from its mountings between 18:30 on Tuesday 25 November and 09:30 on Wednesday 26 November.

Farm thieves have made off with a tractor and hedge cutter worth £45,000 in total from a Borders steading.

The incident happened some time between 17:00 on Friday and 08:15 on Monday at a site near Coldstream.

A John Deere tractor with the registration number R42 KKS along with a Bomford Buzzard hedge cutter were taken.

Murray coach keeps French role

Amelie Mauresmo will continue to combine her roles as coach to Andy Murray and captain of France's Fed Cup team after the French Tennis Federation extended her contract by two years.

Mauresmo, a former world number one, began working with Murray in June and was retained when the Briton made changes to his set-up last month.

She has been French Fed Cup captain since replacing Nicolas Escude in 2012.

The Scottish government is investing £1m to help attract major international conferences to Scotland.

The money will be made available in 2015/16 through the Conference Bid Fund, and will provide financial assistance to Scottish destinations bidding to host eligible conferences.

The government said that since its introduction in 2012, the fund had helped to secure more than 70 conferences over the next seven years.

It estimates that the conferences will bring in 84,000 global delegates and generate £143m for Scotland's economy, in return for just £1.4m of spending commitments.

BBC Scotland Travel

Latest

Delays and cancellations to trains in and out of Glasgow Queen Street because of over running engineering works at Croy.

Douglas Fraser

Business and economy editor, Scotland

Copyright: Christine Matthews

@NicolaSturgeon aims to harness London's energy as well as challenge it. A leader for English regions too?

Our business and economy editor, Douglas Fraser, gives his take on Nicola Sturgeon's early days in office. You can read his full blog here.

@LesleyRiddoch tweets: Met No voting Rory Bremner at Holyrood 2 i/vu Nicola Sturgeon. He says "Scotland voted against divorce & got engaged." Sorta true

Bone graft firm secures investors

Synthetic bone graft technology firm Sirakoss has secured more than £3m in funding from a syndicate of investors.

The medical device company said the money would enable it to complete development of its products, and would be used to push forward the firms' expansion plans in Europe and the USA.

Synthetic bone grafts are used in trauma, spinal and dental surgery to fuse bones together to correct congenital or degenerative conditions. They can also be used in cases of a traumatic injury where the bone fails to heal.

Sirakoss is based in Edinburgh and Aberdeen, and was spun out from the University of Aberdeen in 2011.

Sanders murder: court hears from accused

At the High Court in Glasgow, a jury has heard from the man accused of murdering a woman in her home in Crookston and attempting to murder her partner.

Copyright: BBC - police handout

At the start of the defence case, 22-year-old Paul McManus said he went to the house in Raeswood Drive with two friends, intending to threaten people with knives and steal a car.

Mr McManus said he stabbed Norman Busby as he struggled with him and went upstairs, and when he came down Isabelle Sanders had been stabbed. He said he didn't know which of the two friends did it, but it wasn't him.

Paul McManus denies murdering Isabelle Sanders and the trial continues.

A barn containing 1,000 bales of hay has been destroyed in a major fire near Eyemouth.

Firefighters spent several hours at Cairncross Farm after the alarm was raised at about 02:15.

'Radical' land reform consultation

David Miller

BBC Scotland environment correspondent

The minister for land reform, Aileen McLeod, has set out proposals for "radical" reform of the system of land ownership in Scotland.

Her proposals will make it easier for communities to trace landowners, by restricting ownership to companies, trusts and partnerships registered in the European Union.

The Scottish Government has launched a ten week consultation on the plans.

The owners of large sporting estates have already criticised the government's proposals.

Police have made an arrest after a man was injured in a street attack in front of his children in Falkirk.

The 39-year-old victim suffered injuries to his head and body following the incident on Glebe Street on 16 November.

A 21-year-old man has been arrested and charged and is due to appear at Falkirk Sheriff Court.

Officers are following a positive line of inquiry to trace a second man believed to have been involved.

More than 4,000 children will be homeless in Scotland over Christmas, according to a housing charity.

Shelter Scotland said a "chronic" shortage of affordable social housing was the root cause of the problem.

It urged the Scottish government to build at least 10,000 new social homes each year to tackle the problem and begin to reduce long council house waiting lists.

Last month, Shelter released analysis of official figures which, it claimed, showed the number of children living in temporary accommodation across the UK had reached a three-year high.

The search for a missing ex-prisoner in Scotland, who is unlawfully at large, has been widened to England and Dublin.

Johnathan Kelly, who's 33 and from the Drumchapel area of Glasgow, was freed from Low Moss Prison in August. His licence was revoked when he failed to comply with conditions.

Police said all attempts to trace him had proved unsuccessful and there had been no confirmed sightings.

They have issued an artist's drawing of how he may now look and said Kelly may have travelled to England or Ireland.

Your Pictures

Email us: newsonlinescotland@bbc.co.uk

Gordy B sent in this picture of Christmas shoppers backlit by the early afternoon sun on Buchanan Street in Glasgow as the festive season begins in earnest.

Email us your pictures, or tweet them using #ScotlandLive.

BBC Reporting Scotland is getting under way on BBC One. You can watch it live here.

Nativity plays - Get Involved

Text us using 80295

Anne Milne: I hate the commercialisation of Christmas. What is it all about?

Ian, Black Isle: Nativity plays are a good way of reminding us all (including other faiths) that we are a Christian country.

Police are hunting a hit-and-run driver whose car mounted a pavement in Edinburgh and knocked down a 13-year-old boy who was riding a scooter.

The incident took place in Main Street in Davidson's Mains at about 20:10 on Sunday.

Steven McKenzie

BBC Scotland Highlands and Islands reporter

A 34-year-old man from the Inverness area has been arrested in connection with an alleged sexual assault on a train last month.

A woman, 22, was allegedly attacked on the 17:15 service from Inverness to Aberdeen on 3 October.

British Transport Police said a report had been sent to the procurator fiscal. The man is expected to appear at Aberdeen Sheriff Court later.

Celtic manager Ronny Deila says the club are willing to take their appeal against Aleksandar Tonev's racism charge to the Court of Arbitration for Sport.

The 24-year-old on-loan Aston Villa winger was given a seven-match suspension after being accused of racially abusing Aberdeen's Shay Logan.

He was found guilty by the Scottish FA of "excessive misconduct". Tonev's initial appeal with the SFA will be heard on Thursday.

A man who posed as a female escort online to lure girls into sex has been jailed for 18 months.

Christopher Kirkwood, 27, from Glasgow, pretended to be "Sheryl Davies" when he asked a 16-year-old girl if she was interested in becoming a prostitute.

As part of a "run through", he persuaded her to perform a sex act on a fictitious friend called "David" - who turned out to be Kirkwood.

The board of NHS Highland has agreed that a new hospital for Skye and Lochalsh will be developed at Broadford Hospital on the island.

Copyright: Richard Dorrell/Geograph

Portree Hospital, also on Skye, will be upgraded and become a smaller "spoke" hospital to the hub facility at Broadford.

Health Secretary Shona Robison will be asked to approve the proposals.

Douglas Fraser

Business and economy editor, Scotland

Our business editor has been looking at the Royal Mail story: "One of the arguments made against Scottish independence earlier this year was that postal costs would go up if there was no cross-subsidy from England's big cities.

"And if Scotland stayed in the union, it was argued the obligation for a UK-wide delivery service, at the same prices, would remain.

"Westminster ministers will want to stick to that assurance, or face accusations of betrayal from the Scottish government."

Read the full story here.

The Royal Edinburgh Military Tattoo has sold almost half of its tickets for next year's show in a matter of hours.

Tickets for the three week run went on sale at 10:00 yesterday and by lunchtime more than 100,000 had been sold.

The event - which will feature 1,200 performers from five continents - has an east meets west theme for next year, and plans to target audiences in China and India.

Woman hospitalised after road accident

A woman has been taken to hospital with serious injuries after she was hit by a car in Aberdeenshire.

She was taken to Aberdeen Royal Infirmary by ambulance following the accident, involving a grey Audi A4, which happened in Oldmeldrum's Eavern Place at around twenty past eight this morning.

The road is closed for accident investigators to examine the scene.

The man charged with delivering a report on more powers for the Scottish Parliament has warned against any future British Government trying to dissolve the Scottish Parliament.

Speaking to the new Devolution Committee at Holyrood this morning, Lord Smith of Kelvin said a future British government could still dissolve the Scottish Parliament despite a cross-party agreement that it should be "made permanent".

He said: "We intend this [devolution powers] to be written in such a way that a plague of boils or something will break out if anyone in the future ever decides to prorogue this parliament."

Your Pictures

Email us: newsonlinescotland@bbc.co.uk

Jeannie Cooper thought (correctly) that we might like to see a dressed herring, from an exhibition at Anstruther Fishing Museum. It's an east coast Hogmanay tradition, apparently!

Copyright: Jeannie Cooper

We managed to find some information about dressed herrings here, as well as local people's memories of them here.

What other unusual wintertime traditions have you heard of? Drop us a line, send us a photo - or tweet using #ScotlandLive.

Police now say a 55-year-old man has been charged with attempted murder after the stabbing of an 86-year-old.

The 55-year-old is due to appear at Edinburgh Sheriff Court.

The elderly man is reported to be in a serious but stable condition following the incident in Gylemuir Road at about 11:00 on Monday.

Here's a question: should schools have nativity plays or not? Before half twelve we are going to discuss the decrease in the number of nativity plays...

Listen live to the show here.

Murdoch misses world championships

Commonwealth Games gold medallist Ross Murdoch has pulled out of this week's world short course championships in Doha with a chest infection.

It could also mean that the 20-year-old breaststroke specialist will miss the Scottish Championships this month.

Murdoch's exit leaves Hannah Miley, who also won gold at Glasgow 2014, as the only Scot in the Great Britain team.

British Swimming has named an 11-strong team, with eight English and two Welsh competitors also taking part in Qatar.

The spirit of the Auld Alliance

A Frenchman has been appointed as the new chairman of the Scotch Whisky Association (SWA).

Copyright: Scotch Whisky Association

Pierre Pringuet, who is chief executive and vice-chairman of Pernod Ricard, succeeds Ian Curle, who led the trade body for three years.

William Grant & Sons director Peter Gordon replaces Mr Pringuet as SWA vice-chairman.

The SWA said Mr Pringuet's appointment reflected the international nature of Scotch.

A teenager has been jailed for five and a half years for raping two young children.

William Stewart - who's now 17 - was aged just 12 and 13 when he carried out the attacks in Aberdeen between June 2009 and June 2011. He raped a 10-year-old girl and a boy aged just six.

At the High Court in Glasgow this morning Lord Armstrong said Stewart was young at the time of the offences, but that they were abhorrent and grave crimes.

Putting Stewart on the sex offenders' register, he sentenced him to five years and six months' detention.

A sports car stolen in Aberdeen was recovered by police 120 miles away in Clackmannanshire.

The silver Jaguar XKR was taken along with a red Audi A4 and a blue Audi S4 during a break-in at ABZ Cars on Howe Moss Road in Dyce, between 23:00 on Friday and 02:00 on Saturday.

Read more here.

The Office for Nuclear Regulation (ONR) has served the operators of the Dounreay nuclear power complex with an improvement notice following a fire.

The incident, in part of the Prototype Fast Reactor (PFR) facility on 7 October, led to an "unauthorised release" of radioactivity.

The ONR said it had been concerned by poor compliance and "unacceptable behaviours of personnel".

Wedding singer - Get Involved

Following the story of how a Scottish couple had an unexpected wedding guest in the shape of rock legend Roger Daltrey, #ScotlandLive is asking: who would you like to perform for you on your big day or other family celebration?

Copyright: www.neilthomasdouglas.com

Text us on 80295, email here, tweet using #ScotlandLive or visit our Facebook page.

Third of children risk obesity

Almost a third of children in Scotland (28.8%) are at risk of being obese, according to the annual health survey.

Figures from the survey, which questioned nearly seven thousand people last year, suggest more than half of women (50.4%) and a third of men (32.7%) had increased their waist size in the past year.

Copyright: Thinkstock / Zurijeta

But other indicators are positive, with alcohol and tobacco consumption down, an increase in the number of children eating oily fish regularly - and fewer youngsters eating chips more than twice a week.

The figures also show 9% of adults had reported symptoms of depression.

Childcare provision - Your Views

Text using 80295

Gavin: The "your kids, your problem" attitude is nonsense. Who will pay taxes in 40 years time for all our pensions? Who will be the doctors and nurses looking after everyone in four decades? An ageing population that does not replace itself is a disaster for everyone and so raising a generation is a shared requirement.

Arwen: When I was working I was struggling with childcare costs. I never asked for help. I changed jobs. So these "it's not my job to pay" brigade need to get over themselves.

The Morning Star asks what politician would have wanted to be a member of the Smith Commission, knowing that at best you would stand accused of divvying up a compromise constitutional settlement for Scotland that no one really wants but everyone now feels tied in to deliver?

"Sadly, had a third option for devolution been on the Scottish referendum ballot paper, our people might have had a less polarised, more meaningful debate over the past two years...

"Yes or No, the majority of working-class people in Scotland voted for a change to status quo austerity politics that has been the driving mantra of mainstream politicians, including the SNP, to date."

Healthcare Improvement Scotland's report on the quality of care at Aberdeen Royal Infirmary has been published.

The review team, chaired by Dr Angus Cameron, made 13 recommendations for improvement, after identifying concerns regarding leadership, governance, culture and inappropriate behaviours at the hospital.

A man has been charged after an 86-year-old was stabbed as he walked in an Edinburgh street.

The incident happened in Gylemuir Road at about 11:00 on Monday, Police Scotland said.

The man is in a serious but stable condition in Edinburgh Royal Infirmary.

A 55-year-old man is due to appear at Edinburgh Sheriff Court charged with serious assault.

According to @CitizensAdvice, nursery costs have risen by 8.2% in the last year. What's your experience? Morning Call 0500 92 95 00

Glasgow School of Art (@GSofA) tweets: So very proud of our alumni #TurnerPrize winner Duncan Campbell, nominees @PhillipsCiara & Tris Vonna-Michell

Scotland's first trampoline park officially opens its doors today in East Kilbride.

The park was inspired by the indoor trampolining phenomenon in the US and Australia, which it is now hoped will catch on in Scotland.

The £2m park is Europe's largest, with more than 100 interconnected, wall-to-wall trampolines in an area over 35,000 square feet.

A seven-year-old girl required treatment for smoke inhalation after a fire in Aberdeen. The blaze started at a block of flats in Loirston Place in Torry at 19:40 on Monday.

The girl was taken to Aberdeen Royal Infirmary after being treated at the scene by paramedics.

Campaigners have challenged authorities to publish statistics on the A9 average-speed cameras, according to a report in the Press and Journal, to prove they are switched on.

The controversial devices "went live" on 28 October despite repeated calls from politicians and motorists for the "yellow vultures" scheme to be dropped.

But it has emerged that no information about the number of offenders caught by the cameras will be released until the new year.

Snooker player Anthony McGill was able to deliver the old "Christmas came early" cliche with some justification after setting up a meeting with boyhood hero John Higgins.

The 23-year-old staged a comeback to defeat England's Nigel Bond 6-5 and now faces his fellow Scot in the UK Championship's last 16 in York.

"I cannot wait," McGill told BBC Sport. "I'm like a kid at Christmas."

Douglas Fraser

Business and economy editor, Scotland

New chairman of Scotch Whisky Assoc is French: Pierre Pringuet, CEO of Pernod Ricard. It's moving HQ too (no, not to Paris).

Childcare provision - Get Involved

Text us using 80295

Brian: The answer to childcare is easy. If we want to have the same childcare as say Denmark then we can all pay the same tax as they do. The Scottish government will soon have the power to increase tax to pay for child care so let's see them put their money or our money where their mouth is. The UK government were never brave enough and I doubt the Scottish government will be either.

The man behind a commission which has recommended new powers for the Scottish parliament will answer questions from MSPs at Holyrood.

Lord Smith of Kelvin chaired the Smith Commission on Scottish devolution.

In a report last week, it recommended that the parliament should set its own income tax rates with the resulting money being spent in Scotland.

On today's programme with Kaye Adams: a report published by Citizens Advice Scotland exposes the shortcomings in childcare provision in Scotland. What's your experience? Is the cost of childcare tipping your family into the red?

And old habits die hard for Madonna, now a mother of four who turned 56 this year. The singer has posed topless. What are your opinions on this?

Get involved - text us on 80295 or email us here.

Listen live here or on digital radio.

NHS Highland is expected to announce a cut of £4m to its predicted deficit at a meeting of its board members later.

The health board still has to find savings of £8.2m before the end of March to break even this financial year.

More than £10m of the projected deficit was on account of costs incurred at Raigmore Hospital in Inverness.

However, in October NHS Highland had managed to bring this figure down to £6m.

An offshore worker was airlifted to hospital on Monday evening after suffering a fall.

The 64-year-old man is believed to have fallen from a ladder aboard TAQA's Eider platform, 112 miles north-east of Shetland, at about 22:00.

He was brought ashore by the islands' coastguard helicopter and taken to Gilbert Bain hospital in Lerwick, where his condition isn't known.

BBC Scotland Travel

Latest

tweets: #GW M8 Westbound lane closed on exit slip road because of a broken down vehicle at J24 (Helen Street). Lane two (of two) closed. Traffic is coping.

The number of empty shops on Scotland's high streets has fallen in the past year, according to a report.

Research by The Local Data Company (LDC) and the University of Stirling found the average retail vacancy rate dropped from 14.5% to 13.7%.

East Kilbride has the highest rate of all Scottish towns, at 33%, while Inverurie has the lowest, at 1%.

The study found that 40% of Scotland's empty shops have remained vacant for more than three years.

A series of reports will be published later into patient care at NHS Grampian.

Consultants at Aberdeen Royal Infirmary warned that patient safety was being put at risk by staff shortages.

Healthcare Improvement Scotland will publish a wide-ranging review of care.

The BBC has seen recommendations from a separate report by the Royal College of Surgeons which said a number of consultants are unable to work productively together.

Healthcare Improvement Scotland's review is expected to be critical of management at NHS Grampian.

This morning's papers report that Celtic striker John Guidetti will not face a notice of complaint for the role he played in earning a penalty in the Scottish Cup victory against Hearts.

And a Scottish Premiership club have opened contract talks to tie their manager to a new long-term deal.

Find out who in our round-up here.

BBC Scotland Travel

Latest

A signalling problem near Barassie means there are no trains between Ayr and Kilwinning until at least 10am. This will mean disruption to and from Central Station too - Scotrail are currently trying to get buses sorted to fill the gaps.

There's been a report of black ice on the A923 from Cupar to Blairgowrie, and we're also hearing about icy patches on side roads in Dingwall.

At the A720 Edinburgh city bypass, traffic is very slow westbound from Gilmerton to Dreghorn.

There's also heavy traffic on the M8 eastbound between J3A Bathgate and J3 Livingston, and congestion to J4 Whitburn. J2 Claylands is also looking slow.

Finally, traffic is congested on the northbound M80 at J4 Mollinsburn to J5 Auchenkilns.

Health spending interactive map

Regarding our story on record NHS spending on locum doctors [08:02] you can also explore the locum data using the interactive map developed by BBC Scotland.

This morning's papers give extensive coverage to the confirmation that former Prime Minister Gordon Brown is leaving the UK parliament.

According to The Scotsman, he delayed his departure from frontline politics until a deal on Scotland's constitutional future was secured.

It's not all politics, though. The Scottish Daily Mail reports that thousands of Scots face festive travel chaos after being advised not to travel on main rail lines south because of major engineering works.

Read our newspaper round-up here.

Rangers fans urge retail boycott

A Rangers supporters' group has urged fans to stop buying club merchandise.

The Union of Fans (UoF) spoke out after analysing Rangers International Football Club plc annual results.

They are critical of the retail deal with Sports Direct, whose owner Mike Ashley holds almost 9% of RIFC shares.

The UoF said: "We urge fans to stop buying merchandise from club stores, which are now under Mr Ashley's full control or being shut down, and Sports Direct."

Rangers declined to comment.

BBC Scotland Weather

Latest

Morning! Gillian here. Frosty start, risk of ice. A fine day to come, plenty of sunshine. Scattered showers N&W Isles & NW Highlands. 6C. Tonight: Frost returns soon after dusk, especially to central & eastern Scotland. Still a few showers Isles & W Coast. Temps widely 1 to -3C. Patchy mist & fog.

Dublin-born film artist Duncan Campbell, a graduate from the Glasgow School of Art, has won this year's £25,000 Turner Prize for a video that reflects on African art and includes a dance sequence inspired by Karl Marx.

The jury described the winning film It for Others as "an ambitious and complex film which rewards repeated viewing".

Glasgow-based Campbell, who was the bookmakers' favourite, was on the shortlist for the prestigious and provocative contemporary art prize along with James Richards, Ciara Phillips and Tris Vonna-Michell.

Speaking to the BBC's arts editor Will Gompertz after his win, Campbell described his 54-minute film as "episodic" and hoped people would watch it from beginning to end.

He is the fourth graduate from the Glasgow School of Art to have won the prize in the last 10 years.

Gary Robertson

BBC Radio Scotland

Reaction to record £82m spent on locum doctors by NHS Scotland last year. @ShonaRobison #bbcgms 0810

Spending on locum doctors

Eleanor Bradford

BBC Scotland Health Correspondent

The NHS in Scotland spent a record £82m on locum doctors last year, an increase of £18m on the previous year, according to data obtained by BBC Scotland.

Although NHS Greater Glasgow spent the most on cover staff, it was the smaller boards which spent the largest proportion of their budget on locums.

Western Isles and Shetland spent a third of their entire medical staff budgets on locum doctors.

In Glasgow, the equivalent figure was just 4%.

Thomas McGuigan

BBC Scotland News

Good morning and a warm welcome from the Scotland Live team as we bring you the latest news and sport until 18:00.