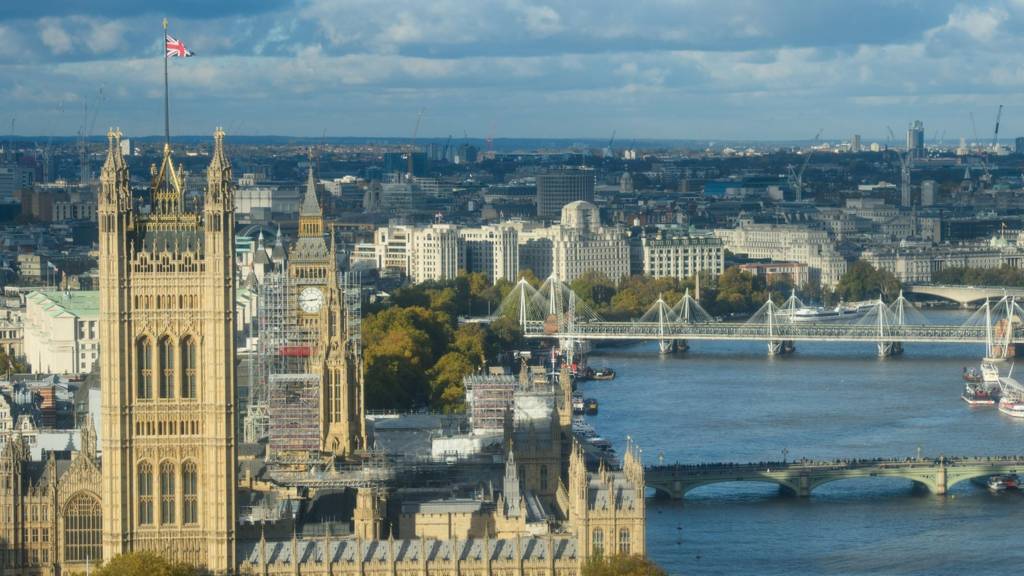 Peers debate education's role in society
You can watch BBC Parliament on Freeview channel 232 and follow us on Twitter @BBCParliament.
Summary
Peers debate the role of education in society
The Commons is not sitting
'Imagination needed' - Archbishop

Education debate

The Archbishop of Canterbury rises at the end of the debate to thank members for taking part - "so thoughtfully and so widely".

"We need adaptability and imagination," he says, because needs vary, urging a reimagining of the education system.

And that's it for today in the Lords.

Join us again on Monday afternoon for education questions at 2.30pm in the Commons - and the second reading of the Finance Bill, which enacts measures announced by the chancellor in the Budget.

Education is fundamental - minister

Education debate

Education Minister Lord Agnew of Oulton says education is fundamental to creating a flourishing society.

He promises that young people over the age of 16 will get a "gold standard" of education and tells peers what the government is doing to drive up technical education standards in the country.

Lord Agnew says the government's commitment to further education is underlined by its commitment to invest £7bn in the system.

'Not just about quality of learning' - Labour

Education debate

Labour's education spokesperson Lord Watson of Invergowrie says lifelong learning is not just about quality of learning, it's about quality of life.

He says a prosperous learning and earning higher education sector is needed more than ever, and says the government needs to encourage it to tackle the skills shortage the UK could face in the future.

'Envy of the world' - Lib Dem

Education debate

Lib Dem education spokesperson Lord Storey says he wants to talk about early years - "which is where the foundations of a flourishing society are laid".

He says the UK's provisions have been the envy of the world and continues by urging ministers to ensure early year learning is not just about child minding, but offering excellent opportunities to parents and children.

Retired bishop speaks again in the Lords

Today in Parliament editor tweets

'Indian perspectives on education'

Education debate

Conservative Lord Gadhia praises the Archbishop of Canterbury for using his debates to "elevate our horizons from time to time".

He says he wants to speak about the Indian perspectives on education and calls for openness to new ideas

"It is vital that we keep open, rather than close off young minds," he says.

'Cross-border' issues around education

Education debate

Former first minister of Scotland Lord McConnell of Glenscorrodale says he hasn't spoken about education often because it is a devolved issue. Although he says he thinks there are some issues that cross borders.

He says he's always had a passion for teaching - Lord McConnell is a former maths teacher.

All people can remember a good or bad teacher from their childhood, he continues - "the role of individual teachers should never be forgotten by education policymakers".

'Wisdom, hope, dignity and community'

Education debate

Rachel Treweek, the Bishop of Gloucester says the Church of England's schools encourage "wisdom, hope, dignity and community".

She also says in 94 local authorities, fewer than half of disadvantaged five-year-olds are developmentally ready for school.

Party plans in full swing

Media representative for Commons library tweets

Dissenting voice in the Lords

Labour peer tweets

'Sharp questions' about resources

Education debate

The former Archbishop of Canterbury Lord Carey warns that although many good things are happening in education, the pressure on state schools is raising "sharp questions" about educational resources.

He also raises the issue of teacher shortages, saying that "it's always schools in the poorest areas that are most affected," going on to claim that this has an impact on social cohesion.

'Wonderful education' - Baker

Education debate

Former education secretary Lord Baker of Dorking talks about his "wonderful" Church of England education.

He says he's not in favour of any more single faith schools, and that children of all creeds should learn, eat and play alongside each other.

Lord Baker also calls for a "fundamental change" to increase technical education in the country.

'I'm a failed child' - Bird

Education debate

Crossbencher Lord Bird, who founded the Big Issue, says education is the foundation of "all the prosperity of our society".

"If we want to go into our prisons, we can go into our prisons and find that 80% of them will be people who are failed at schools," he says.

He categorises himself as a "failed child" who was sent to prison in his youth.

He calls for an "enormous plan" - "we need some real big strategising".

Peer tweets campaign points from speech

Labour peer tweets

Lord Adonis' criticism of vice chancellors

BBC parliamentary correspondent tweets

Calls for inquiry into senior university pay

Education debate

"Anyone with their wits about them realises we are in a grip of a social crisis," says Labour's Lord Adonis.

The former education minister lists six things he needs to happen, including appointing a minister for good schools, with direct responsibility for school improvements in areas of low educational standards.

He says the the government has to tackle the "cancer" of school exclusion, saying schools should be forbidden from excluding poor behaving pupils, unless laws have been broken.

On tution fees, he says the right thing to do is to reduce fees to £3,000 a year.

And he says that on the scandal of senior university pay, which he has campaigned about, there is a need for an independent inquiry, which would look at limits to top pay in universities.

He suggests the Archbishop of Canterbury should lead the independent inquiry.

Peer calls for emphasis on vocational skills

Education debate

"The FE sector has progressively had its remit altered through changes in government policy," says Conservative Lord Lingfield, a noted educationalist.

He says that the provision of technical skills has been "distorted" and that ministers are wrong to insist that colleges are places where "the pieces should be picked up".

He says that FE colleges should concentrate on vocational skills and that the largest departments in those colleges should not be working towards getting young people a grade C at GCSE English and Maths, as government insists.