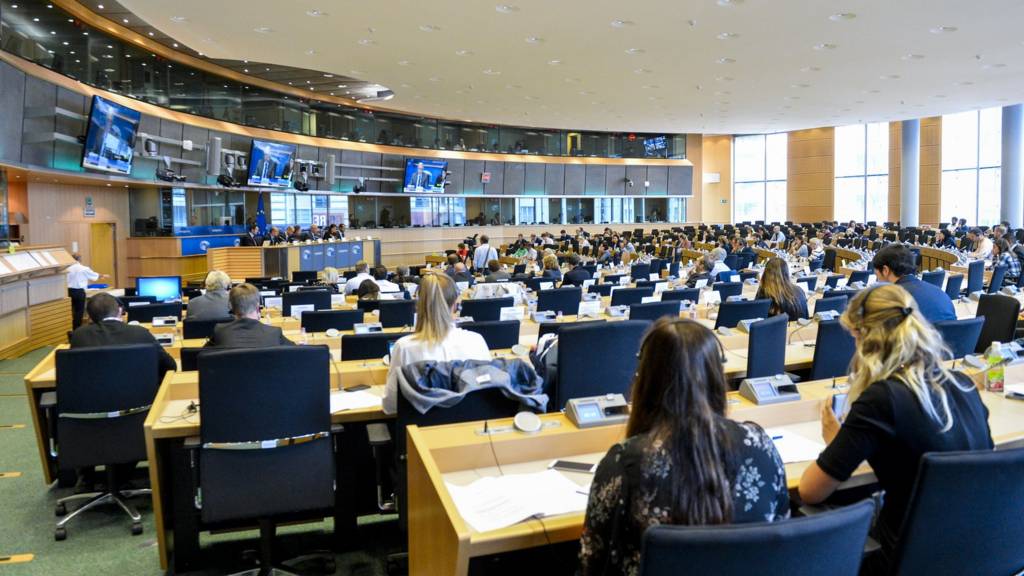 MEPs discuss EU migration policy
A guide to the different political groups in the European Parliament is available here.
Summary
Migration commissioner Dimitris Avramopoulos appears before MEPs
It follows recent review into EU's migration policies
MEPs are considering proposed changes to the Dublin asylum rules
Migrant relocation quotas 'becoming a success'

Home Affairs, Justice and Civil Liberties Committee

European Parliament

Strasbourg

Responding to MEPs' questions, migration commissioner Dimitris Avramopoulos says that legal routes should reduce the business available to people smugglers.

He says that work to change the EU's common asylum system should be "stepped up".

The Commission is working with the Estonian EU presidency to find a compromise on the new system, he says.

The relocation system is "becoming a success", he tells the committee - adding that it has "built trust" between EU states.