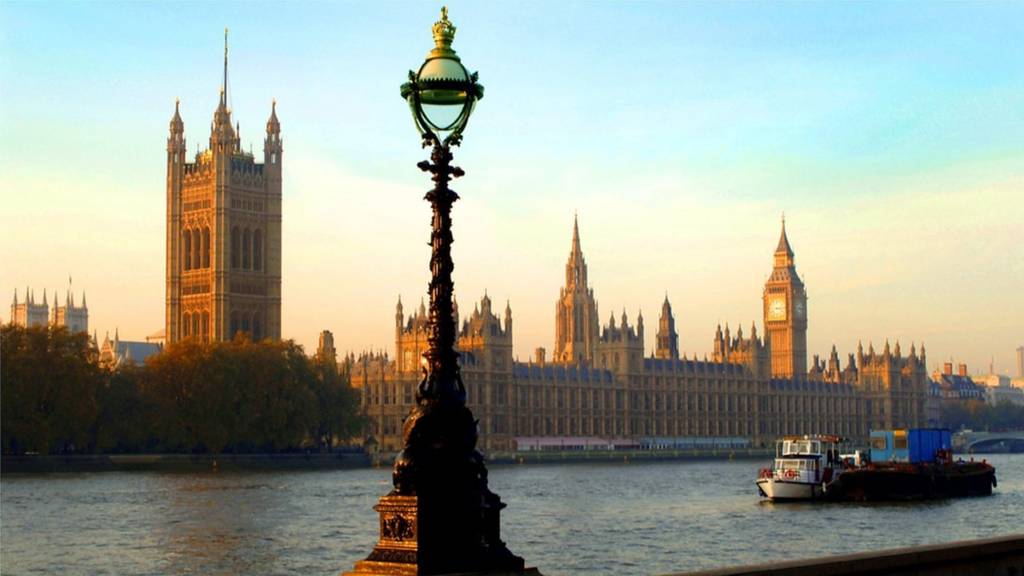 MPs vote for general election
BBC Parliament can be found at Freeview Channel 131. Follow us on Twitter @BBCParliament
By Alex Hunt & Brian Wheeler

BBC News

MPs vote for early general election

House of Commons

Parliament

A UK general election will be held on 8 June after MPs backed Prime Minister Theresa May's call for an early election today.

The Commons voted by 522 votes to 13, above the two-thirds majority needed, as Labour and the Lib Dems supported the move.

The next general election would have taken place in 2020 under the Fixed Term Parliaments Act - but the act allows for one to be held earlier if it has the support of two-thirds of MPs.  

Mrs May needed 434 MPs to vote for the motion for an election to be called.

The dissolution of Parliament will take place on 3 May - and before then, the government and opposition parties will negotiate in order to pass bills remaining from the government's legislative programme.

UK Athletics due diligence on coaches 'working'

Culture, Media and Sport Committee

Select Committee

Parliament

Ed Warner is telling the committee that in the past year UK Athletics has stopped two unnamed athletes from taking on a new coach "because their past doesn't look as clean as it might be or should be". 

He says the system of due diligence is now working but asks "did it work in 2010?", when Mo Farah went to work with Nike's Project Oregon and Alberto Salazar. 

And with that we're leaving today's coverage of the Culture, Media and Sport Committee.

The committee's inquiry into doping in sport has been a long one but will now come to an enforced end because of the general election. 

However committee chair Damian Collins has promised that the committee's report will still be published.

Early adjournment for the Commons

House of Commons

Parliament

That's it from the House of Commons for today.

MPs voted to back an early general election and to bring the Parliament elected in 2015 to an early end but there are still a few days of business yet.

The House sits tomorrow from 9:30am, beginning with environment questions.

The main business consists of backbench debates on state pensions payable to recipients outside of the UK and on tackling infectious diseases.

Minister says Stormont House agreement is 'the way forward'

Adjournment debate

House of Commons

Parliament

Northern Ireland Minister Kris Hopkins begins his reply by praising people in the Ulster Defence Regiment for "serving gallantly in very, very troubled times".

On behalf of the government, he says: "We wholly reject the suggestion of some equivalence between the security forces and those who carried out these terrorist atrocities."

He says he believes that the Stormount House agreement, reached between Northern Ireland's main parties and the UK and Irish governments, "remain the best way forward" for dealing with the legacy of the Troubles.

The agreement committed to set up a Historical Investigations Unit to examine unsolved murders carried out during the Troubles.

MPs debated the motion to call a general election before casting their votes.

UK Athletics 'lax' over Mo Farah medical treatment

Culture, Media and Sport Committee

Select Committee

Parliament

UK Athletics Chair Ed Warner is talking about Mo Farah's move to the United States to join the Oregon Project, Nike's elite long distance running program. 

He says UKA took back control of Mo Farah's medical care in 2011 after he'd been with the Oregon Project a few months, after the report by Dr John Rogers from an Oregon Project training camp.

Ed Warner says UKA decided they had to have control of medical treatments which "should always be the case for a funded athlete" especially "one of the two or three most high profile". He says "we have to be sure that we're in receipt of all necessary information".

He says that "with hindsight it was lax" that UK Athletics allowed Mo Farah to be treated in Oregon by a local GP for a few months.

Committee Chair Damian Collins asks if UK Athletics would agree to Alberto Salazar coaching and directing medical treatment for a GB athlete in future.

Ed Warner says he'd support the "first but not the latter", depending on the outcome of anti-doping investigations. He says Salazar "shouldn't be directing medical treatment, he's not a medical doctor".

'This was not done in our name'

Adjournment debate

House of Commons

Parliament

SDLP MP Margaret Ritchie intervenes on Jim Shannon to say she remembers "our shock and our revulsion" at the killings.

She adds that a peace demonstration in Downpatrick followed, which "was done to clearly illustrate that this was not done in our name".

House of Commons

Parliament

MPs have rattled through their remaining business and we come, somewhat early, to the adjournment debate.

DUP MP Jim Shannon is raising the case of the Ballydugan Four.

In 1990, four members of the Ulster Defence Regiment were killed at Ballydugan, near Downpatrick, County Down when the IRA detonated a 1,000lb landmine bomb.

An emotional Mr Shannon tells MPs that he served in the UDR, a former regiment of the British Army, and remembers the men who died personally.

Election vote earlier: what were the division results?

Commons tweets

MPs approve government economic assessment

European Communities Act motion

House of Commons

Parliament

MPs vote to approve the government's assessment of the UK economy by 298 votes to 191, giving the government a majority of 107.

Could UK Sport have done more?

Culture, Media and Sport Committee

Select Committee

Parliament

The committee is now hearing from Ed Warner, the Chair of UK Athletics and Liz Nicholls, CEO of UK Sport. UK Sport is the body that distributes funding to Olympic level elite sport in Britain.

Damian Collins begins this half of the session by asking if UK Sport "could and should" have taken more interest in how programs like British Cycling's high performance program were being delivered. 

The committee has heard allegations throughout this inquiry about a culture of bullying and sexism at British Cycling.

Liz Nicholls says UK Sport has "added quite a lot" to the funding agreements signed with individual sports for the next Olympic cycle, for the 2020 games in Tokyo. She says UK Sport has to "protect the integrity of sport" but also wants "to create a system that helps athletes be the very best in the world". 

Vote on government's economic assessment

European Communities Act motion

House of Commons

Parliament

Debate was short but the motion to approve the government's assessment of the UK economy is put to a vote.

The House divides.

'No concerns' over Alberto Salazar

Culture, Media and Sport Committee

Select Committee

Parliament

Dr Barry Fudge of UK Athletics is telling the committee he has "never" had any concerns about Alberto Salazar's training methods at the Nike Oregon Project attended by GB runner Mo Farah. 

Additionally,he says, Mr Salazar has no influence over Mo Farah's medical treatments, which are the responsibility of UK Athletics.

Committee chair Damian Collins asks why, if he has no influence, advice was taken from Salazar over the administering of L-carnitine.

Dr Fudge says UKA takes "advice from coaches all the time" and didn't tell Salazar the dosage they planned to administer. 

He adds that he was "not aware" of what was recorded on Mo Farah's doping control form. 

MPs debate government's economic assessment

European Communities Act motion

House of Commons

Parliament

Next up is a motion to conform with Section 5 of the European Communities (Amendment) Act 1993.

The UK is still a member of the EU at present and, in the words of Chief Secretary to the Treasury David Gauke, has "a legal requirement to give the European Commission an update on the UK's economic position".

The motion for debate asks MPs to approve the government's economic assessment. 

Lords amendments rejected

Technical and Further Education Bill

House of Commons

Parliament

MPs reject Lords Amendment One by 298 votes to 182, then reject the further Lords amendment without a vote.

The bill will return to the House of Lords, where peers will have the option of reintroducing the amendment or accepting the Commons' vote - if there is sufficient time before the general election.