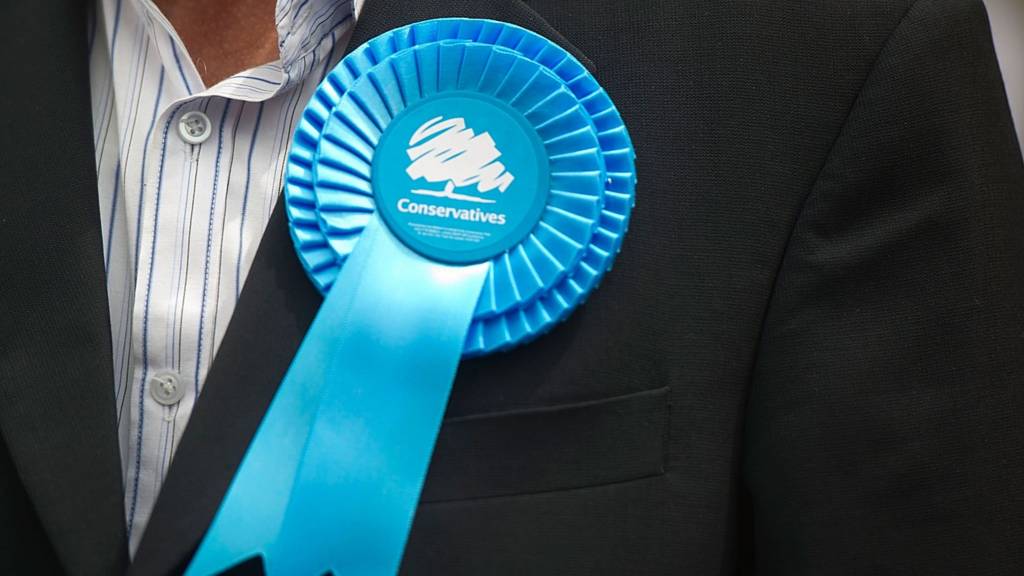 Live
As it happened: Tory leadership vote
By Reality Check team

BBC News

Recap: Thursday's politics live page

That's where we'll leave our live coverage for today - thanks for joining us. To recap:

Boris Johnson has secured the most votes in the first ballot to select the Conservative party leader and next PM
He was way out in front with 114 votes, ahead of Jeremy Hunt who came second with 43, and Michael Gove who was third with 37
Mark Harper, Andrea Leadsom and Esther McVey all failed to secure the 17 votes required to progress to the next round, and have been knocked out of the race
It means there are no women among the seven candidates who will go into the next round
The next round of voting will take place on Tuesday next week, after a TV leadership debate on Sunday hosted by Channel 4
Those still in the contest after the second ballot will be invited to take part in a debate hosted by the BBC on Tuesday night

Is the UK prepared for a no-deal Brexit?

Raab: Candidates must hold nerve for TV debates

Dominic Raab says leadership candidates should be able to "hold their nerve" in a TV debate.

The former Brexit secretary made it through the first round of the Tory leadership contest in fourth place with 27 votes and said he had a "strong base to build on".

But he said the candidates needed to have a "proper debate on the vision for the country".

He told the BBC: "There are a lot of candidates with a lot to offer but we are right at the beginning of this race.

"We haven't really tested the visions, the ideas, the policies of all of the candidates, and I think the debates coming up… are a great opportunity to test the views.

"There is many a slip between a cup and the lip."

Mr Raab said the last leadership contest, that saw Theresa May take power, was a "very quick coronation", but "once the adrenaline of the first froth and frenzy of this contest ebbs a little bit [you can] have a proper contest on the substance and the vision".

And what would he say to anyone considering not taking part in the TV debates?

"If you can't hold your nerve and take the heat of a leadership contest, what chance [do you have] under the glare of the light in Brussels?"

'Photo of the day'

Press Association photographer tweets...

Will Johnson take part in first TV debate?

Telegraph's political correspondent tweets...

What about 'kick the tinnie'?

Earlier, we suggested the phrase "kicking the can" - used by Boris Johnson to warn against delaying Brexit and heard frequently thereafter - had its origins in the US.

But the earliest written example of a similar phrase quoted in the Oxford English Dictionary is "kick the tinnie", which is described as a game played by children in Orkney.

The source for that example is a 1909 article in the lexicography journal Notes and Queries.

Watch: Clarke says to prorogue would be preposterous

PM weighs into Jo Brand joke row

Image caption: Theresa May and Jo Brand

In other news, Prime Minister Theresa May has weighed into a row about Jo Brand.

The comedian made a joke on BBC Radio 4 about the recent spate of milkshakes being thrown at politicians.

"Why bother with a milkshake when you could get some battery acid?" she asked, adding: "I'm not going to do it. It's purely a fantasy."

Ms Brand was accused by Brexit Party leader Nigel Farage, who has had milkshakes thrown at him by protesters, of "inciting violence".

Mrs May said the BBC should explain why the joke was deemed "appropriate content" for broadcast.

Where did the phrase 'kicking the can down the road' come from?

When it comes to Brexit, one key phrase that people keep using is "kicking the can down the road".

But where does it come from?

It started with a yard game played by children in the US called "kicking the can".

A player was tagged "it" and had to guard an old can while seeking out others hiding.

If the other players could kick the can before being caught, they freed everyone.

The game seemed to disappear by the 1960s, but the 1980s "kicking the can down the road" became common parlance - signifying postponement - in the US Congress.

It soon came to the attention of journalists and well, the rest is history...

Redwood: Let's just get on with Brexit

Tory MP: It's over for other candidates

BBC political correspondent tweets...

A good result - Gove-backing MP

Former minister George Eustice - who is backing Michael Gove - says today's ballot was a "good result for us" after a week of "difficult headlines" over his past cocaine use.

He says his candidate is "within touching distance" of second-placed Jeremy Hunt, but there is more "scope" for him to win votes from those who backed the three eliminated candidates.

He also says that Boris Johnson is "guaranteed" a place in the run-off ballot between the final two contenders, but the other choice should be "another committed Brexiteer".

Referendums debate

Labour peer tweets...

Gove wants 'proper debate about ideas'

Michael Gove has posted a video on Twitter, celebrating getting through the first round of the Tory leadership contest.

The environment secretary came third with 37 votes, behind Boris Johnson and Jeremy Hunt.

But now he is looking forward to a "proper" debate "about ideas", he said.

"I believe I have policies that can transform this country for the better," Mr Gove added. "I've got the experience of delivery that can make sure that we have a brighter future, and I've got the range of support to enable all of us in this country to come together.

"I'm ready to unite, ready to deliver, ready to lead."

Warsi: No 10 should have insisted on Javid invitation to state banquet

Former Conservative Party chairwoman Baroness Warsi tells BBC Radio 5 Live that the prime minister "should have insisted" Home Secretary Sajid Javid be given a seat at the state banquet held in honour of US President Donald Trump.

She says the fact Mr Javid was not at Buckingham Palace showed "a lack of leadership" in No 10.

Leadership hopeful Mr Javid has called his exclusion from the banquet "odd".

A Downing Street spokesman said neither Mr Javid's ethnicity nor Mr Trump had anything to do with the home secretary not being invited.

Instead he cited the huge demand for seats, telling BBC Radio 5 Live that "priority was given to trade and defence secretaries, given the themes of the state visit".

But Baroness Warsi says: "I suspect there has been a lack of leadership from No 10, where they have not been clear enough to say that, in Britain, our values are that we believe in equality and meritocracy and that we will not make our decisions based upon your values.

"What we needed to do as a country was clearly show that our values were different and that we're prepared to assert those values, even if those values were being questioned and pushed by the US."

Clarke: Johnson not a shoo-in

Ken Clarke, who backed seventh-placed Rory Stewart, says most of the candidates apart from Boris Johnson will feel disappointed, but he is "very pleased" with the result today.

He says his candidate was "very little known" to the public before the contest but has "fought the best campaign so far".

He says Mr Johnson is a "Marmite politician" and "not a shoo-in" to win, with "quite a lot" of Conservative MPs "extremely fearful" about the idea of him becoming PM.