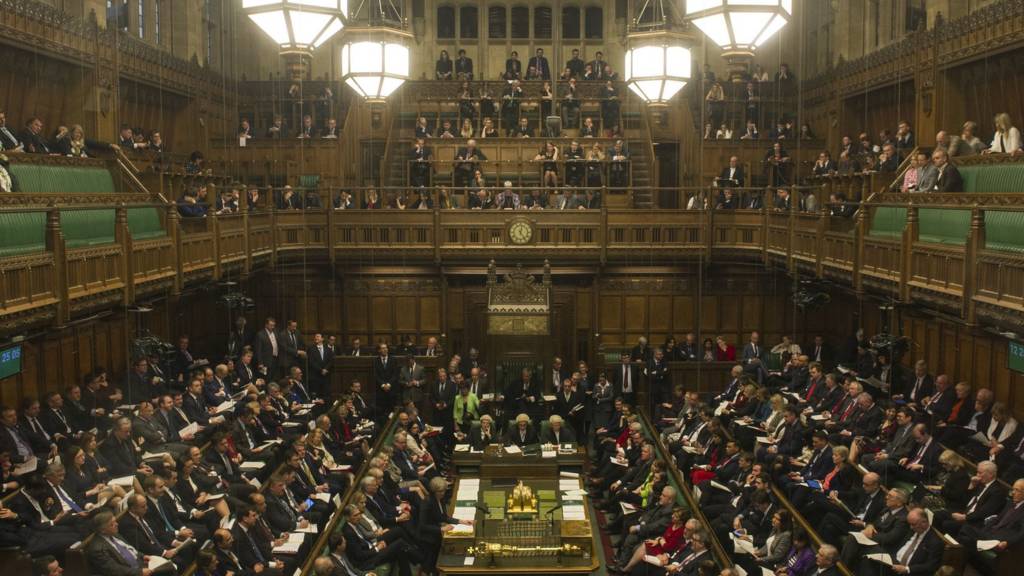 Recap: Brexit developments on Thursday
Friday's papers: The Guardian

BBC Newdesk editor tweets ...

Friday's papers: The Telegraph

BBC Newdesk editor tweets ...

Friday's papers: City AM

BBC Newsdesk editor tweets ...

Friday's papers: The New European

BBC Newdesk editor tweets ...

Friday's papers: Financial Times

BBC Newsdesk editor tweets ...

Friday's papers: Metro

BBC Newdesk editor tweets ...

Tonight's Question Time guests

BBC Question Time tweets...

Recap: Thursday's headlines

Here's a round-up of what's been making the news in politics today:

Diane Abbott spotted by TV crew

ITV News deputy political editor tweets...

Listen to business concerns during Brexit negotiations - CBI

CBI director general Carolyn Fairbairn urged the government to continue listening to businesses in the UK and Europe "to make a success of Brexit".

She argued that falling back on World Trade Organisation rules "would be damaging, so the pressure is on to deliver the best possible deal, as well as a smooth and orderly exit".

Quote Message: The UK faces skills and labour shortages so businesses will welcome the opportunity to help design a post-Brexit migration system which works for all sectors. It is critical that business has access to the graduate and non-graduate workers our economy needs to thrive."

White Paper measures put under the microscope

What's caught the National Institute of Economic and Social Research's eye?

Union blasts government over Brexit impact on jobs and wages

The GMB union has described the government's white paper outlining its Brexit strategy as bordering on "a fairy tale".

General secretary Tim Roache says it contains no assessment of the impact on jobs and wages of leaving the single market and customs union.

"Either they have no idea what they are doing and are playing fast and loose with people's livelihoods - or the truth is too awful to share with the public," he said.

He claims it is "astounding" that there "is not a single reference to the NHS" despite the Leave campaign's promise that leaving the EU would result in an extra £350 million a week for the health service.

Mr Roache also called for the government to protect workers' rights by putting guarantees into legislation.

"We cannot allow Brexit to mean a bargain basement for workers' rights," he says.

Listen: John McDonnell is asked if Diane Abbott had 'Brexit flu'?

Today Programme

BBC Radio 4

Watch: MPs' Brexit vote 'without precedence'

What does the White Paper say about trade?

The UK will withdraw from the single market and seek a new customs arrangement and an "ambitious and a comprehensive Free Trade Agreement".

It adds: "That agreement may take in elements of current single market arrangements in certain areas as it makes no sense to start again from scratch when the UK and the remaining member states have adhered to the same rules for so many years. Such an arrangement would be on a fully reciprocal basis and in our mutual interests."

The government also wants to strike trade deals with other countries around the world. The document says the government is looking at ways to "achieve continuity" in its trade relationships with countries that have free trade agreements with the EU.