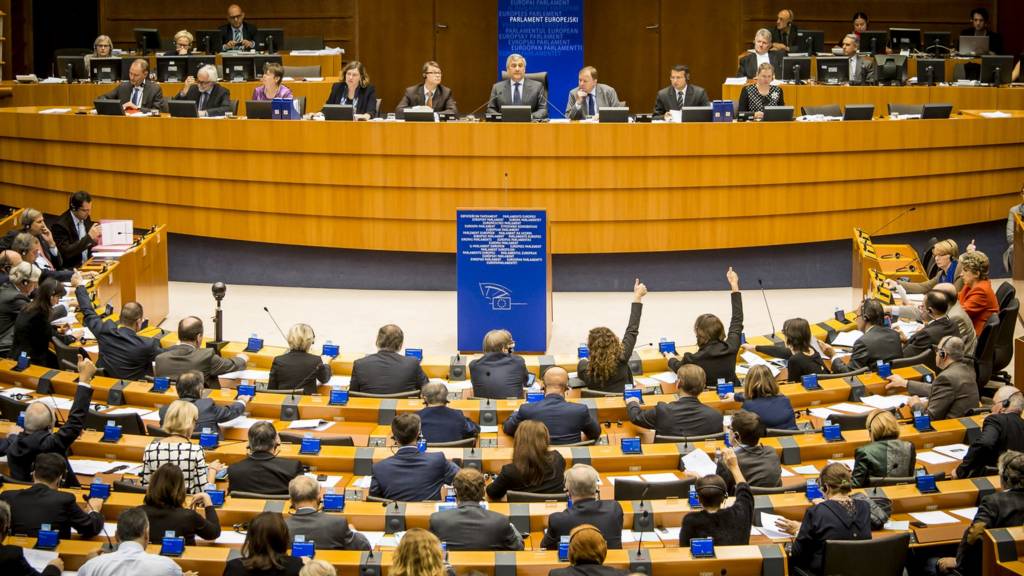 European Parliament as it happened: 16 September 2015
A guide to European Parliament plenary sessions can be found here.
Summary
The sitting opened at 14.00 BST with points of order and approval of the day's agenda.
After that, MEPs debated the EU response to Europe's migration crisis with deputy Commission chief Frans Timmermans.
This was followed by discussion of this month's UN summit on sustainable development.
At the voting session from 18.00 BST, MEPs approved a resolution on what legislation the Commission should be proposing next year.
This was followed by a debate on proposed changes to the EU's Emissions Trading System and scheme for labelling the energy efficiency of household appliances.
MEPs then debated the plummeting prices for farming products in much of the EU, with Agriculture Commissioner Phil Hogan.
The sitting closed with a round of short topical speeches.