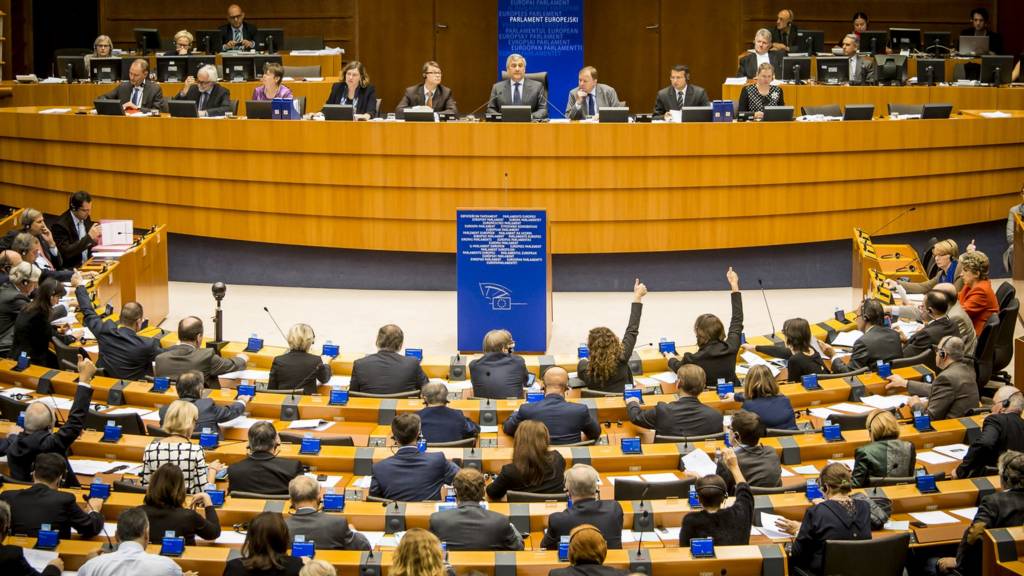 Wednesday in the European Parliament: 27 May 2015
A guide to the plenary sessions is available here. For more stories from the European Parliament, you can visit the Europe section of the BBC Democracy Live website.
Summary
The sitting began at 14.00 BST with a speech from UN Secretary-General Ban Ki-Moon - see 'Key Video'.
MEPs then debated next month's summit of G7 leaders in Germany.
After that, Parliament debated and voted to support proposals to merge two existing EU schemes providing milk and fruit to schoolchildren.
The evening session saw debates on EU development aid to Eritrea, recent cyber-attacks against European media companies and efforts to clamp down on the forced marriage of girls.
The sitting closed with a round of short, topical speeches.