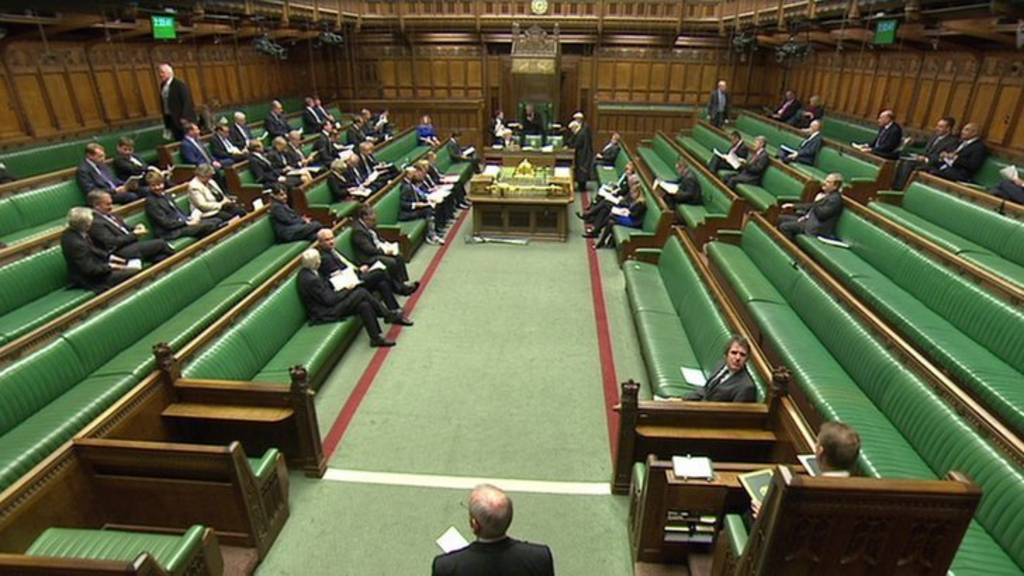 Monday in Westminster: 9 March 2015
Summary
MPs met at 14.30 GMT for Work and Pensions questions; followed by the Armed Forces (Service Complaints and Financial Assistance) Bill completing its report stage and third reading.
After that, MPs consider Lords' amendments to the Consumer Rights Bill.
MPs approved the EU Commission's 2015 Work Programme; which was followed by a debate on the Nuclear Non-Proliferation Treaty Review Conference.
Peers also met at 14.30 GMT and after oral questions, considered the International Development (Official Development Assistance Target) Bill at third reading.
This was followed by report stage of the Small Business, Enterprise and Employment Bill, and a debate on the awareness of Antiphospholipid Syndrome (APS) in the NHS.