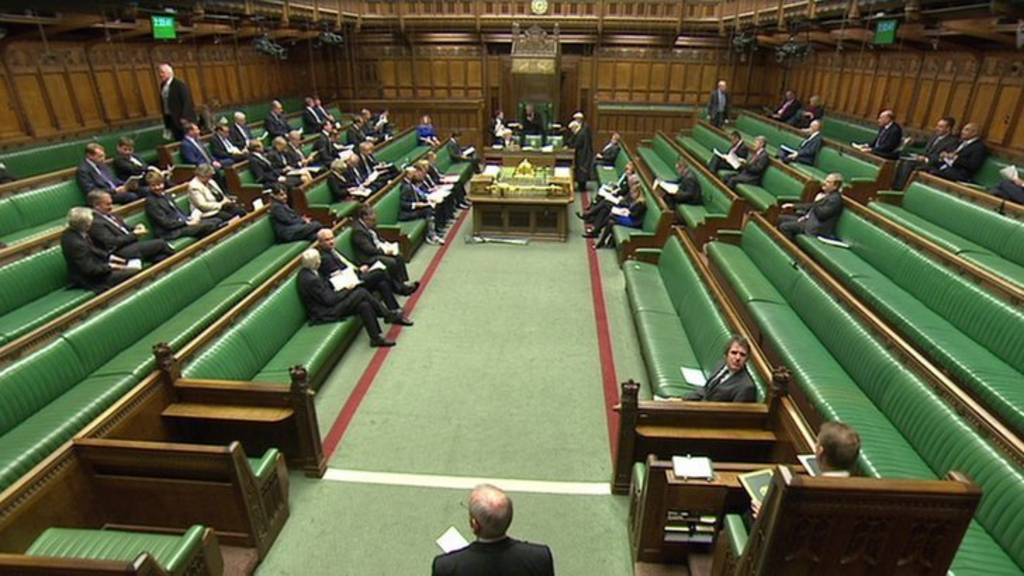 Monday in Westminster: 26 January 2015
Summary
MPs met at 14.30 GMT, with work and pensions questions first on the agenda.
The main business of the day was the Infrastructure Bill at report stage and third reading.
The adjournment debate was on UK support for Pakistan after the massacre in Peshawar.
Peers met at 14.30 GMT too, for their daily oral question session.
A cross-party group of peers dropped their plans to re-introduce the "snoopers charter" into the Counter-Terrorism and Security Bill after a heated debate.
The dinner break debate was on the future of museums in regional areas.