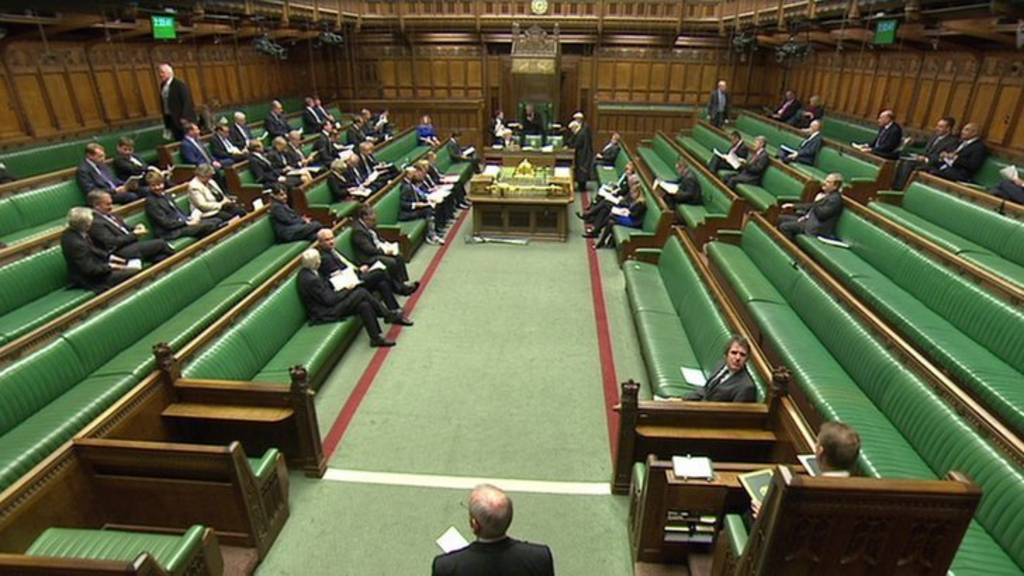 Summary
The Commons began at 09.30 GMT with questions to environment ministers.
William Hague, the Leader of the House, then outlined business for the week ahead.
MPs then debated the fishing industry; then Ukraine and UK relations with Russia.
Finally, the adjournment debate was on NHS services in Devon.
Peers met at 11.00 GMT and, after oral questions, they held debate on economic leadership for cities.
Further debates included global development goals, trade between UK and Sri Lanka, and fighting Aids, malaria and TB.