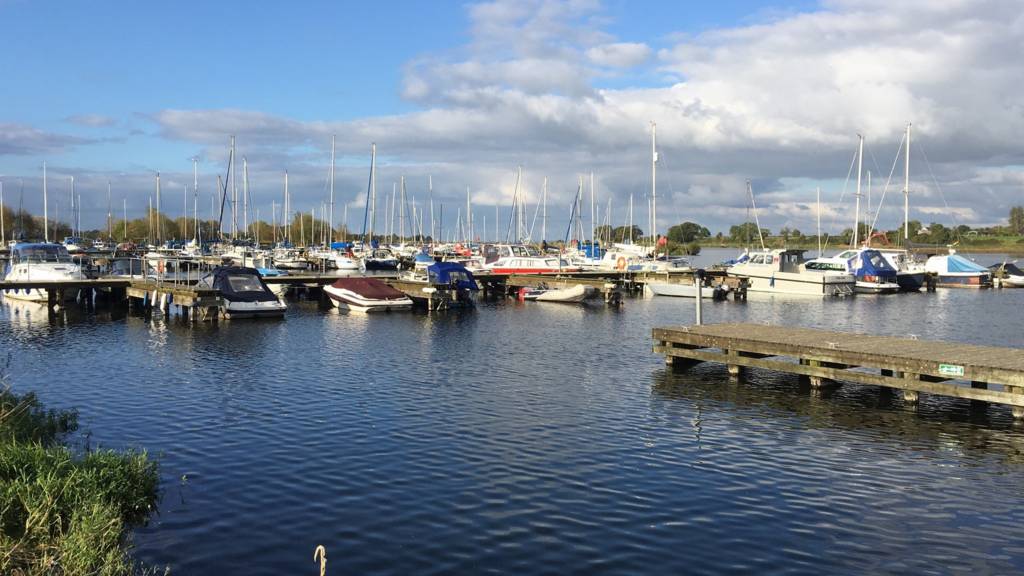 Summary
Updates for Thursday 20 October 2016
More updates from 07:00 on Friday
Picture: Kinnego Marina, Craigavon (by Mervyn Robb)
Thanks for your company today. Join us tomorrow at 07:00 for more news, sport, weather and travel updates.

Mainly dry day expected tomorrow

Will Sunday trading hours be extended in Belfast?

Diversions on 106A bus service due to road closure

Councillor is banned from office for three years

An independent member of Newry Mourne and Down Council has been disqualified from office for three years after fraud and sexual assault convictions.  

Patrick Clarke is the first councillor in Northern Ireland to have been found to have broken the local government code of conduct.  

BBC Newsline headlines tonight

Delays after crash on Sydenham Road in Belfast

County Armagh couple admit sex abuse of disabled woman

A husband and wife from County Armagh have admitted a number of sex offences, including the rape and assault of a woman with severe learning difficulties.  

Keith Baker, 60, and his wife Caroline, 54, had previously denied the charges.  

Four vehicle crash in Portadown

Who won the latest US presidential debate?

M1 crash has been cleared

Bright spells continue despite the clouds

Escalators out of service at Belfast Central Station

NI's Paralympic stars prove an inspiration

Disruption to Translink Metro services

Students question road policing boss

Lane blocked on M1 after crash

Abandoned Shih-Tzu dogs to get makeover

Four new Equality Commissioners appointed

The Equality Commission for Northern Ireland has welcomed the appointment of four new commissioners to its board.

The new commissioners are Eileen Chan-Hu, Duane Farrell, Helen Ferguson and Jarlath Kearney. They will take up office on 8 November.