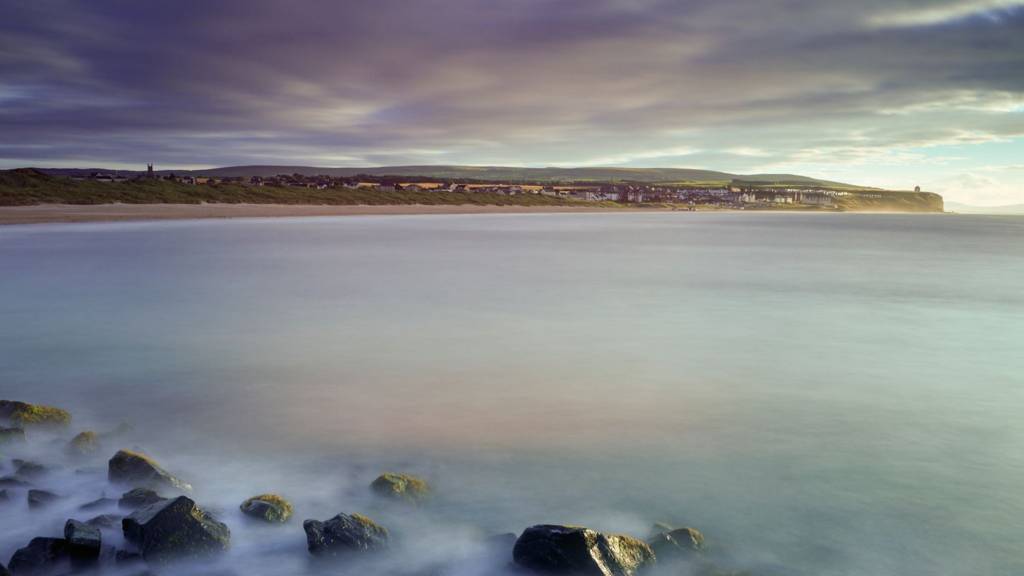 Business: New jobs and Donald Trump on corporation tax

Hundreds watch as Edward Daly's remains brought to church

Weather: Decent today but more unsettled this week

Security alert causing diversions

Delays on Sydenham Bypass

Gobbins closed for 167 business days in first year

Julian O'Neill

BBC News NI Business Correspondent

Northern Ireland's newest tourist attraction, the Gobbins coastal walk, has been closed for 167 business days since it opened last year, the BBC has learned.

The path at Islandmagee is currently closed for a second prolonged spell.

Football: Lafferty fined over betting offence

Northern Ireland striker Kyle Lafferty has been fined £23,000 and warned over his future conduct after accepting he breached rules over betting.

The Norwich City striker was charged on 29 July with betting on football-related matters.

Dana tells of memories of Edward Daly

Radio Foyle looks back at Edward Daly's life

Belfast city centre to get £27m street investment

A multi-million pound scheme to improve streets in central Belfast has been announced. 

Copyright: Ulster University

The area from Castle Place to the new Ulster University campus on York Street will get new paving, street furniture, lighting and public artwork. The scheme is expected to cost £27m.

Man arrested over John Boreland murder

A 42-year-old man has been arrested in connection with the murder of prominent loyalist John Boreland in north Belfast.

Mr Boreland, a leading member of the UDA, was shot dead on Sunday night. Police said the man was arrested in the north of the city and is being questioned. 

Ciaran McCauley

BBC News NI

Hello and welcome to BBC News NI Live for Tuesday, 9 August. We're here with all the news, sport, weather and travel until 19:00.