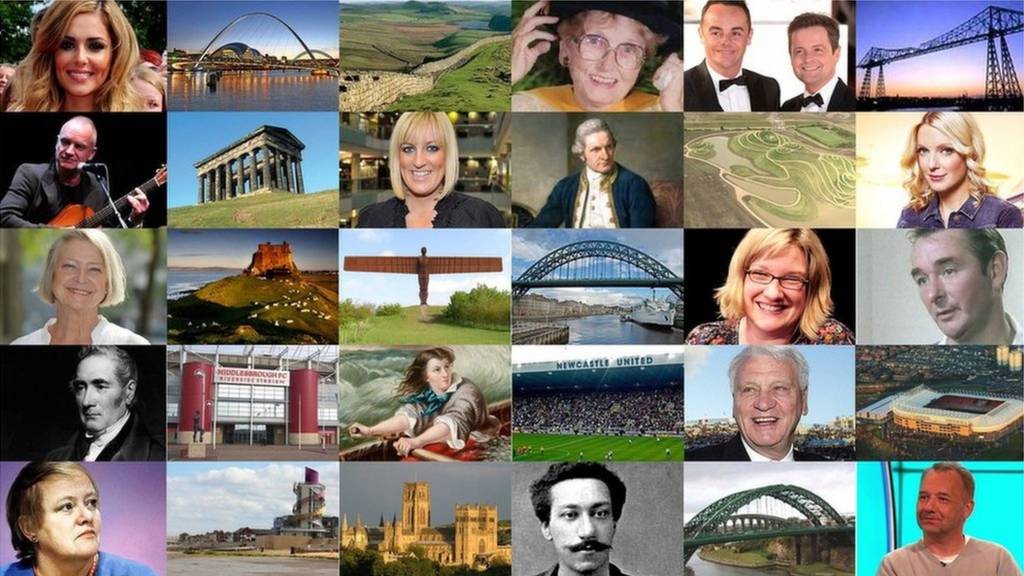 Live updates from North East England Live
Listen live to your local radio station: BBC Newcastle and BBC Tees
By Alistair Magowan

BBC Sport at Goodison Park

Teenagers arrested over Blyth beach huts arson

Stephanie Finnon

BBC Newcastle

Police investigating fires which badly damaged a number of Blyth's famous beach huts have made two arrests.

The huts were set alight at the town's South Beach last Thursday night.

Vehicles in nearby streets were also damaged by fire.

Northumbria Police said two teenagers, aged 16 and 19 had been arrested on suspicion of arson.

Metro delays in Sunderland due to overhead line problems

MetroCentre and Eldon Square owner asks shareholders for £1bn

MetroCentre and Eldon Square owner Intu has approached its shareholders to ask for more money amid a downturn in the retail sector.

Reports suggest that the company could be asking for £1bn from investors.

Intu owns Manchester's Trafford Centre, and Lakeside, at Thurrock, Essex.

Last year, retail sales fell for the first time in a quarter of a century, according to trade body the British Retail Consortium.

Fans watched as players attempted to herd the duck off the pitch.

Daniel Walmsley knocked a man to the ground with his car in Newcastle's Groat Market.

Police begin speeding crackdown

Cleveland and Durham Police are starting two weeks of speed checks on the region's roads.

They say they are trying to reduce fatal and serious crashes caused by people driving too fast.

More than 60,000 people were caught speeding in the the North East in the two years between January 2018 and December 2019.

Full steam ahead for new steam locomotive

Jill Archbold

BBC Look North

It's hoped work to build Britain's most powerful steam locomotive will be completed by the end of 2022.

Work on the £5m project is under way in Darlington and is being carried out by the same trust which built Tornado, the first mainline steam engine to be built in the UK since the 1960s.

The volunteers have not received any grants, but roadshows are taking place around the country to raise awareness and funds from the public.

Almost £3m has already been collected.

Mumps cases on the rise in North East

The number of reported cases of mumps in the North East has risen dramatically over the last month.

According to figures released by Public Health England there were 95 cases in the week ending 12 January compared to just 30 cases at the end of 2019.

The infection can be spread through coughing, sneezing and kissing and can be prevented by two doses of the MMR vaccine.

Motorist admits deliberately driving at man in city centre

Peter Harris

BBC Look North

A dangerous driver involved in a drama in Newcastle city centre in which a man was hit by a car has admitted a string of offences.

Daniel Walmsley, 28, pleaded guilty to assault occasioning actual bodily harm, dangerous driving and driving while banned at Newcastle Crown Court.

It follows an incident in the city's Groat Market on a Saturday night last July.

Walmsley, of Leam Lane in Gateshead, was remanded in custody and will be sentenced on 17 April.