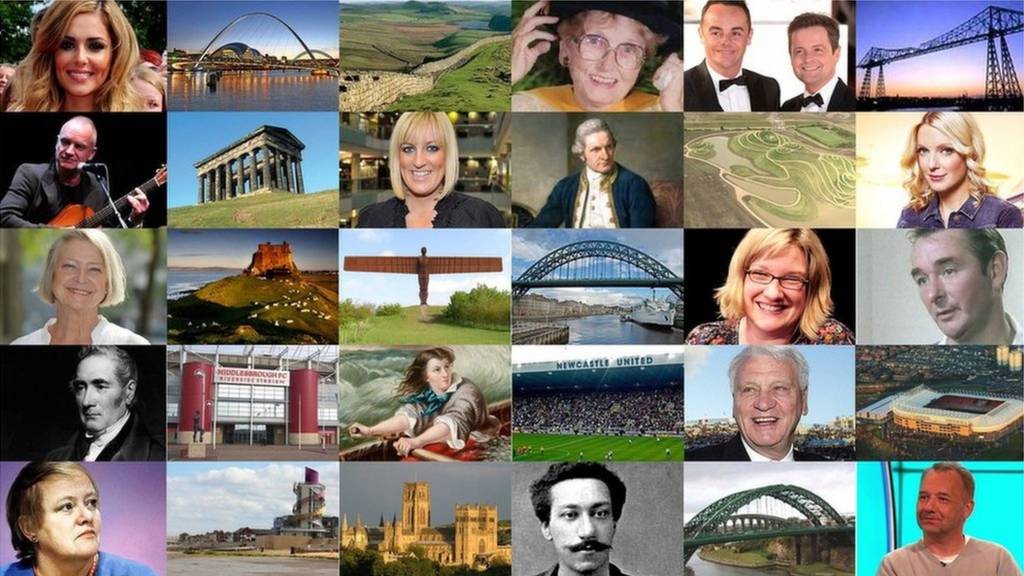 Live
Latest updates from North East England Live
Listen live to your local radio station: BBC Newcastle and BBC Tees
Severe disruption: A1 Tyne And Wear northbound

BBC News Travel

A1 Tyne And Wear northbound severe disruption, from J73 A694 Derwenthaugh Road Blaydon to J75 A69.

A1 Tyne And Wear - One lane closed on A1 Western Bypass northbound in Swalwell from J73, A694 (Blaydon) to J75, A69 (Denton Burn roundabout), because of a break down. Traffic is coping well.

To report traffic and travel incidents dial 0330 123 0184 at any time

Our live coverage across the day

Our live updates here have finished for the day but this feed will continue to be updated with any breaking news and sport stories as well as travel updates.

You can also stay up to date on BBC Newcastle, BBC Tees and Look North.

We'll be back with more live updates from 08:00 tomorrow

If you want to get in touch with any news or send us photos you can tweet us, contact us via our Facebook page or email us.

Police warn of 'devastating' consequences of carrying weapons

Police have urged people to think about the "devastating" consequences of carrying a weapon after a 17-year-old admitted murdering a lawyer with a screwdriver.

Peter Duncan, 52, was attacked outside a branch of Greggs in Newcastle city centre's Eldon Square shopping centre on 14 August.

Det Ch Insp Jane Fairlamb, of Northumbria Police, said: "This was a shocking incident, in which a much-loved family man was murdered in an unprovoked attack after a chance encounter.

"I want to make it crystal clear it can never be acceptable for anyone to carry a weapon on our streets – as this case highlights the consequences can be truly devastating.

"I would urge anyone who thinks otherwise to think again. Not only could you destroy someone else's life and those of their loved ones but also think of the impact on your life and that of your family and friends."

She also thanked people in Newcastle for their support saying the force was committed to making sure the streets are safe.

Medical school hopes to reverse North East doctor shortage

Stephanie Finnon

BBC Newcastle

A new medical school aimed at reversing a dire shortage of doctors in the North East has opened in Sunderland.

It comes as the NHS is seeing the first sustained fall in people going into the job in half a century and doctors in the North East had to carry out an extra 174,000 appointments in the first three months of this year alone.

But the University of Sunderland said over the next academic year about 2,000 future healthcare professionals will pass through its doors.

Dr George Rae is a GP in Whitley Bay, he says there may be a shortage of doctors in the North East, but those that are based here tend not to leave.

"When doctors come into the North East we're actually at the top of the league table," he added.

"People stay because they like it. The area, the medical set-up, the people, the friendliness and so forth.

"Unfortunately we are low down on the recruitment stakes but as far as retention is concerned you can flip that league."

Woman sentenced for stealing £17k of animal medication

A woman who stole pet medications worth £17,000 from her employer to sell online has been given a two-year suspended prison sentence.

Abbi Mae Jowers, 25, of Broadway West, in Redcar, stole the medication while working as a receptionist at Vets4Pets, in Hookstone Chase, Harrogate, where she was responsible for ordering supplies for the practice.

York Crown Court heard that between 2 January and 11 April 2018, she stole stock worth £17,601.98.

Jowers pleaded guilty to theft, converting criminal property and fraud at a hearing on Friday and was sentenced to two years in jail suspended for two years.

She was also ordered to carry out 150 hours of unpaid work.

Gateshead stabbing: Investigation continues

An investigation is continuing after a man was stabbed in Gateshead on Saturday.

Police were called to Flexbury Gardens in Harlow Green at about 01:45.

A 28-year-old man was taken hospital.

Northumbria Police said it is trying to trace three teenagers who were believed to be in the area at the time.

Universities 'in dark' over student mental health needs

Northumbria is one of the universities praised for taking their responsibilities seriously about students' mental health needs.

Information gathered by ex-health minister Sir Norman Lamb's office reveals a "complex and fragmented" picture of mental-health provision across UK universities.

Many of the 110 universities which responded said they did not record all relevant key statistics, such as their budgets or waiting times.

Universities said they could not deal with the issue of mental health alone.

Sir Norman praised some universities, including Cambridge and Northumbria, for taking their responsibilities seriously, but said many others were not doing enough to measure the scale of the problem.

Severe accident: A66 County Durham westbound

BBC News Travel

A66 County Durham westbound severe accident, from Mill Lane to A1150 Darlington Road.

A66 County Durham - A66 in Long Newton closed and queues westbound from the Mill Lane junction to Great Burdon roundabout, because of an accident.

To report traffic and travel incidents dial 0330 123 0184 at any time

Councillors to discuss Newcastle and Gateshead clean air plans

Senior councillors in Newcastle will later discuss plans to bring in charges for certain vehicles using the city as part of a scheme to tackle air pollution.

A proposed Clean Air Zone includes the Tyne Bridge.

Private car drivers wouldn't face any tolls.

The Extinction Rebellion group is planning to stage a protest, saying the proposals would "hit the poorest people within society by pushing bus fares up", while it claims they would "cause an increase in the number of people choosing to drive rather than take public transport".

Sunderland uni opens medical school

Sharon Barbour

BBC Look North

The University of Sunderland is welcoming its first students to its new school of medicine.

More than 300 applied and the 51 successful medical students started today.

Many of those are from the region and the university says about a quarter are from socio-deprived backgrounds.

It's hoped they'll stay on here and also help improve the chronic shortage of GPs in the region.

Festival of Thift attracts thousands

BBC Look North

North East and Cumbria

Organisers of this year's National Festival of Thrift, held in Kirkleatham near Redcar at the weekend, say it was a huge success with 37,000 visitors over the two days.

The event is now in its seventh year and is designed to encourage people to learn new skills that can be used to mend, make or reuse things that might otherwise be thrown away.

Plans are already being made for next year's festival.

Severe disruption: A19 County Durham southbound

BBC News Travel

A19 County Durham southbound severe disruption, at A689 Coal Lane.

A19 County Durham - A19 in Durham lane closed on entry slip road southbound at Seal Sands roundabout, because of a break down. Traffic is coping well.

To report traffic and travel incidents dial 0330 123 0184 at any time

Teenager had 17 previous convictions

The teenager who has pleaded guilty to stabbing lawyer Peter Duncan to death with a screwdriver had a string of previous convictions.

At the previous bail hearing, Newcastle Crown Court heard the 17-year-old had 17 convictions for 31 offences between 2017 and 2019, including an incident where he grabbed a knife during a family argument and an occasion where the threatened a driver with a blade after he was challenged about drinking alcohol on the bus.

At the time of the murder, the boy was on bail for affray.

He will be sentenced in December for Mr Duncan's murder.