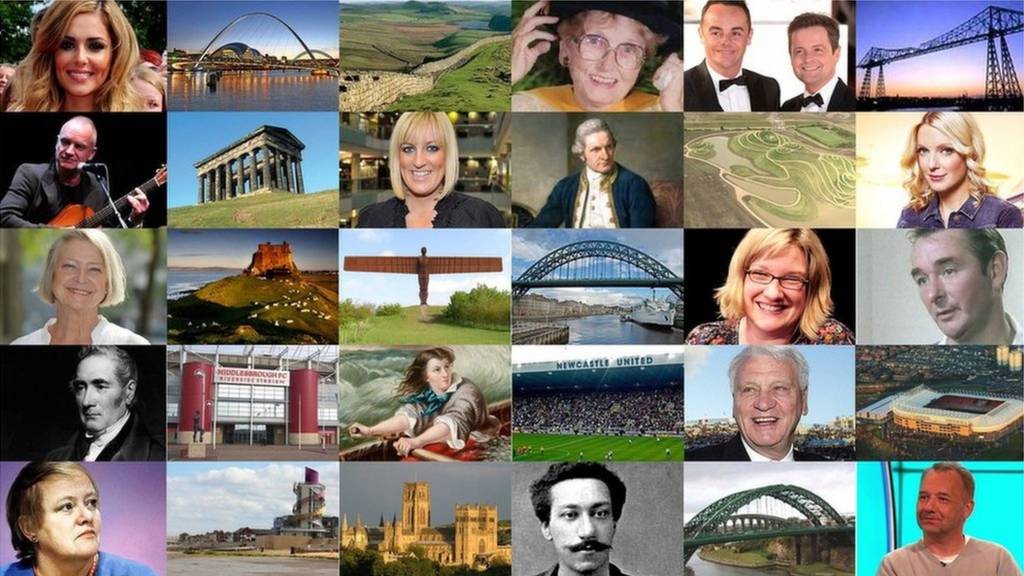 Latest updates from North East England Live
Listen to your local radio stations: BBC Newcastle and BBC Tees
Our live coverage across the day

Our live updates have finished here for the day and the week.

You can also stay up to date on BBC Newcastle, BBC Tees and Look North.

We'll be back with more live updates from 08:00 on Monday

If you want to get in touch with any news or send us photos you can tweet us, contact us via our Facebook page or email us.

Council to consider weekly car ban for Newcastle city centre

Local Democracy Reporting Service

Daniel Holland

Drivers could face a total car ban in Newcastle city centre once a week if new bold measures go ahead.

Tyneside councils are currently debating plans to impose a toll on vehicles driving into Newcastle to reduce dangerous emissions.

But Green Party activist Taymar Pitman has suggested trialling a full restriction on cars one day per week.

Councillor Nick Kemp said that banning cars is a "bold suggestion that deserves to be part of this debate":

He added: "I am under no illusion as to the scale of the changes needed to work for our future."

Coun Kemp committed the council to consider a trial ban of cars, potentially on International Car-Free Day on September 22.

Council agrees to extra £6m for theatre revamp

Stockton Councillors have narrowly agreed to fund extra work to complete the renovation of the Globe Theatre.

At a meeting on Thursday they backed plans by 25 votes to 21.

Structural problems have pushed the opening date back to November 2020 and the cost to more than £26.5m.

The council will provide more than £6m in additional funding.

Founder of bereavement charity recognised with award from Prime Minister

Man killed in Guisborough car crash named

A man killed in a car crash in Guisborough has been named as Zachary Archibald.

The 20-year-old, from Sleights, was driving his BMW when it collided with a heavy goods vehicle on 26 June.

He died at the scene of the crash on the A171 at the junction of Church Lane in Guisborough. Investigations are continuing and any witnesses are encouraged to contact the police.

Copyright: FAMILY HANDOUT

Severe accident: A1 Northumberland northbound

BBC News Travel

A1 Northumberland northbound severe accident, between Fenwick and Fenwick.

A1 Northumberland - A1 in Fenwick closed and it's very slow northbound between the Fenwick junction and the Fenwick junction, because of an accident involving two vehicles. Diversion in operation - Via Scremiston, take B6525 through Ancroft, then join B6353 through Lowick to rejoin the A1 at Fenwick.

To report traffic and travel incidents dial 0330 123 0184 at any time

Police appeal for help to trace 'confused' man

Police are appealing for help in tracing a 76-year-old Newcastle man who they say may be in a confused state.

Michael Wood (pictured) was last seen in the Walker area of the city at 20:45 on Thursday.

Mr Wood has vascular dementia and may appear confused, Northumbria Police said.

He is described as 6ft 1in, of slim build with short grey hair. He was wearing blue jeans and a dark shirt.

Copyright: Northumbria Police

Bees stop play at World Cup

Play is halted under bizarre circumstances as a huge swarm of the fuzzy insects forces the players to the ground during Sri Lanka's match with South Africa at Chester-le-Street.

Available to UK users only.

Video content

Severe accident: A1(M) County Durham southbound

BBC News Travel

A1(M) County Durham southbound severe accident, from J63 for A167 to J62 for A690.

A1(M) County Durham - A1(M) in Durham partially blocked and it's slow southbound from J63, A167 (Chester-Le-Street) to J62, A690 (Carrville), because of an accident involving two vehicles.

To report traffic and travel incidents dial 0330 123 0184 at any time

Breaking

Serial rapist given life in prison

Stuart Whincup

BBC Look North

A violent serial rapist who attacked a Teesside pensioner in her own home has been given a life sentence.

Anthony Murphy raped the woman just four months after his release from prison.

The 59-year-old had served 28 years in prison after raping four women in the 1980s and 1990s.

Judge Peter Armstrong said Murphy had ''acted like a predator looking to pounce on his prey".

Murphy was told he would serve a minimum of 11 years before he would be considered for parole.

Google to help Newcastle commuters avoid packed trains and buses

Commuters in Newcastle are set to get access to a new Google service aimed at avoiding packed trains and buses during rush hour.

Crowdness prediction will be added to Google Maps in 18 cities and towns in the UK, including Newcastle, Birmingham, Cambridge, Glasgow and Leeds.

The option is rolling out on to iOS and Android devices and is designed to help travellers make an informed decision about whether or not they wish to squeeze on to a congested service or wait for a quieter one after.

How Bronze became a world beater

Lucy Bronze scored a thunderbolt for England's third goal in their 3-0 win over Norway last night in their World Cup quarter-final.

When the Northumberland-born defender was 11, a burgeoning football career almost came to an end when she was told she had to stop playing with her local team because she was a girl.

So just how good is Bronze? And how did a young girl who has described herself as "socially awkward" become a world beater?

iPhone designer Jony Ive to leave Apple

A Tyneside-educated man who designed the iPhone, iPod and Mac is leaving Apple after more than 20 years - saying it is a "natural" time to go.

Chief design officer Sir Jonathan Ive - known widely as Jony Ive - studied design at Newcastle Polytechnic - now Northumbria University.

He is leaving Apple to start his own design firm.

Apple's chief executive Tim Cook described Sir Jonathan's designs as "groundbreaking".

Sir Jonathan, originally from Chingford, north-east London, joined Apple in 1992 and is known for shaping Apple's signature rounded, stylish designs.

Boating club treasurer siphoned off almost £30,000

Whorlton Hall nurses suspended

Stephanie Finnon

BBC Newcastle

Three nurses filmed as part of a BBC Panorama investigation into alleged abuse at a specialist hospital in County Durham have been temporarily suspended from practice.

They were filmed by an undercover reporter at Whorlton Hall.

A spokesperson from the Nursing and Midwifery Council said the nurses had been suspended to "keep people who use health and care services and their families safe".

The site is now closed and a police investigation is ongoing.