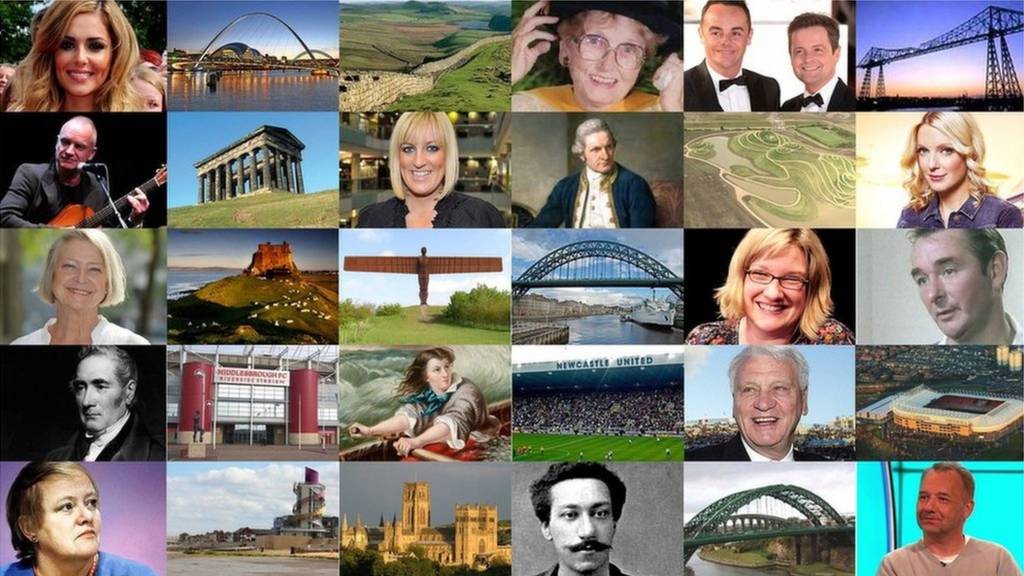 Latest updates from North East England Live
Listen to your local radio stations: BBC Newcastle and BBC Tees
Our live coverage across the day

Our live updates have finished here for the day.

You can also stay up to date on BBC Newcastle, BBC Tees and Look North.

We'll be back with more live updates from 08:00 on Monday.

If you want to get in touch with any news or send us photos you can tweet us, contact us via our Facebook page or email us.

Newcastle pledges to end homelessness

Local Democracy Reporting Service

Daniel Holland

Newcastle has pledged to become the UK's first city to bring an end to homelessness.

Councillors have committed to eradicating sleeping rough, sofa surfing and living in hostels - in the next 10 years.

National homelessness charity Crisis is working alongside city leaders to achieve the ambitious goal.

Deputy council leader Joyce McCarty said that the new promise was built on years of work trying to make homelessness prevention the norm in the city.

She said: "This is ambitious, but we cannot just say that we only want to half-solve homelessness."

She added that the pledge was a "first step" towards developing a plan that could be replicated in cities across the country.

Last year, 224 people were found sleeping rough on the streets of Newcastle and more than 1,500 homeless people were placed in supported accommodation.

The council says it prevented a further 4,233 cases of homelessness in 2018.

Internet sensation police dog Krush retires

Copyright: Northumbria Police

A police dog who went viral after balancing food on his nose is retiring from the force after a decade of keeping the public safe.

PD Krush rose to fame after a video of him balancing six Mini Cheddars on his nose was viewed by quarter-of-a-million people last November.

General purpose dog Krush has since repeated the trick with a sausage, three thick-cut chips and even a cup of tea.

But after turning 10 years old earlier this year the decision has been made to retire Krush from Northumbria Police's Dog Section.

Handler Wayne Thompson, 50, said: "He is my best mate, he is fun, he is easy going but he can switch it on for work. He is everything you could want in a police dog.

"I don't think there will be another character like him again and he is going to enjoy life now, have some garden time and hone his balancing skills."

Krush will now live out his life at Wayne's home in County Durham along with his other police dog, a specialist search Labrador called Carrie.

Sunderland councillor tells vandals to stop putting lives at risk

A Sunderland councillor has called on vandals to stop damaging public rescue equipment along Sunderland's river banks.

It comes just a week after three lifebuoys installed alongside the riverbank between the National Glass Centre and Wearmouth Bridge were ripped off their posts and thrown in the river.

John Kelly, cabinet member for communities and culture, said: "I can think of nothing to explain this other than sheer wanton vandalism.

"How anyone can vandalise equipment that is clearly designed to save lives is beyond me. Those who are responsible for this should be thoroughly ashamed of themselves.

"I would call on those responsible to think how they would feel if their loved ones got into difficulties and drowned because the vital public rescue equipment that was there to rescue them had been stolen or damaged."

Copyright: Sunderland City Council

The council has responded to 17 instances of missing or damaged public rescue equipment since the beginning of this year.

In 12 of these cases the equipment was taken from the site or thrown into the river.

Hydro power cable links Norway to Blyth

Stephanie Finnon

BBC Newcastle

A 450-mile cable being laid between Blyth in Northumberland and Norway will help reduce carbon emissions by 17% by 2030, National Grid says.

Work is already under way on the world's longest "interconnector", which will hook up the two countries' grids and eventually mean water flowing from mountains in Norway will help power British homes.

The renewable power will be carried under the North Sea to a converter station at Blyth and enter the British grid - enough to meet the peak winter power demand of three cities the size of Newcastle.

The £1.8bn collaboration between National Grid and Norwegian Statnett will be completed in 2021 with claims it could reduce customer bills because hydro electricity is cheaper to produce than carbon-based alternatives.

Woman raped behind bus stop in Byker

Police have launched an investigation after a woman was raped in Newcastle this morning.

Police received a report that a 30-year-old woman had been attacked in Byker. at 10:00.

She was walking from Jubilee Terrace towards Bothal Street when she was approached by a man she did not know and raped in bushes behind a bus stop on Bothal Street.

The man responsible then fled the area. He is described as white, in his late 20s and with a pointed nose. He was wearing dark coloured shorts and a matching jacket.

A cordon is in place in the area and detectives have been reviewing CCTV and carrying out house-to-house inquiries.

Sunderland council takes action against 'bad' landlords

Local Democracy Reporting Service

Chris Binding

Rogue landlords could be fined up to £30,000 for failing to improve living conditions for tenants under new council powers.

This week, Sunderland City Council's cabinet approved a new 'Private Sector Housing Enforcement Policy.'

In action, fines will be used as an alternative to court prosecutions and aim to keep housing standards in check.

They will be levied if a landlord fails to comply with improvement or overcrowding notices or for poor management of houses in multiple occupation (HMOs).

A maximum fine of £5,000 could also be issued for breaching smoke and carbon monoxide regulations.

Deputy leader of Sunderland City Council, Michael Mordey, said the policy would serve as "another tool in the council's arsenal" around housing issues.

"The more powers we have available to address the bad landlords is welcome," he said.

"But we also have to put on record the fact that the city has a lot of good landlords.

"We shouldn't tar them all with the same brush but this will give us that extra power and influence to deal with those who do cause problems."

There are approximately 33,800 private rented homes in Sunderland.

Breaking

Woman, 19, held on suspicion of murder after man dies

A woman has been arrested on suspicion of murder after a man was found dead in Middlesbrough.

The 19-year-old was held after police were called to Keith Road at 23:15 last night

They found the man with serious injuries and he later died.

The woman remains in police custody.

'Eating hub' plans for North Tyneside

Local Democracy Reporting Service

Herbert Soden

Research helping people with eating problems could soon come to fruition in North Tyneside.

Buildings, located next to the Metro Station in Whitley Bay, will be turned into an "altered eating hub", if plans are approved by the council.

The "hubs" will help people who struggle to eat as a result of serious illness such as cancer.

They will include a fully sound proof multi-media studio, as well as two shipping containers designed as teaching kitchen.

Research from Newcastle University has led to the "eating hub" plans.

The council will decide whether to grant planning permission by the end of July.

Hotel set to be demolished to make way for supported housing

Northumbrian water to pay £1m for historic pollution offences

Northumbrian Water will donate over £1m to local green projects after committing historic environmental offences across four locations in the North East.

The Environment Agency has agreed a combined payment of £1,179,500 for offences in County Durham (West Cornforth, Crook Beck and Chilton) and Marske (Longbeck – two offences).

The local North East projects to receive donations include Durham Wildlife Trust (£145,000 ), Tees Rivers Trust (£253,000) and Tees Valley Wildlife Trust (£308,000).

The payments come after Northumbrian Water agreed to five separate Enforcement Undertakings (EU).

Accepting an EU offer is often an alternative to prosecution, in cases where the environmental impact was localised, and where the Environment Agency is satisfied that the offending wasn't intentional.

Severe accident: A1 Northumberland both ways

BBC News Travel

A1 Northumberland both ways severe accident, from B1342 Station Road to B6348.

A1 Northumberland - A1 in Belford closed and queues in both directions from the B1342 Station Road junction to the B6348 junction, because of an accident involving two lorries.

To report traffic and travel incidents dial 0330 123 0184 at any time

Lottery boost for Teesside food charity

A charity that aims to benefit local people through cooking has been awarded £150,000 in National Lottery funding.

Little Sprouts in Stockton uses food to help isolated people and to feed vulnerable members of the community.

The funding, spread over three years, will allow it to employ staff and improve its workshops.

Debbie Fixter, from the charity, said the funding meant it will be be better able to teach people to live healthier and enjoy cooking.

Man in critical condition after Sunderland assault

A 33-year-old man is in critical condition after being assaulted in Sunderland.

The man was found unconscious around 20:00 last night at an address on Salem Hill.

He was taken to hospital with serious injuries to his head and face.

A 45-year-old man has been arrested on suspicion of causing grievous bodily harm with intent and remains in custody.

Breaking

Metro line is back on after cable theft

Trains between South Gosforth and Monkseaton are now running but subject to delay.

The earlier power supply fault was due to a suspected cable theft.

£10m plan to make depots 'fit for the future'

Durham cricketer Will Smith announces retirement

County Cricket stalwart Will Smith has announced his retirement from first class cricket.

Will has been part of four Championship-winning sides, including Durham's maiden Championship trophy win in 2008 and consecutive title triumph in 2009.

He said: "After consulting with my family and Durham Cricket, I have taken the decision to retire with immediate effect.

"When people said that you know when the time is right, I never used to believe them; but due to lack of opportunities and a willingness to see Durham's young players have as many chances as possible, I can say that now is absolutely the time.

"I have given everything as a player that I can possibly give."

Will joined from Nottinghamshire in 2007 and spent seven years in the North East, before leaving for Hampshire in 2013.

He re-joined Durham for the 2018 season after four seasons away.