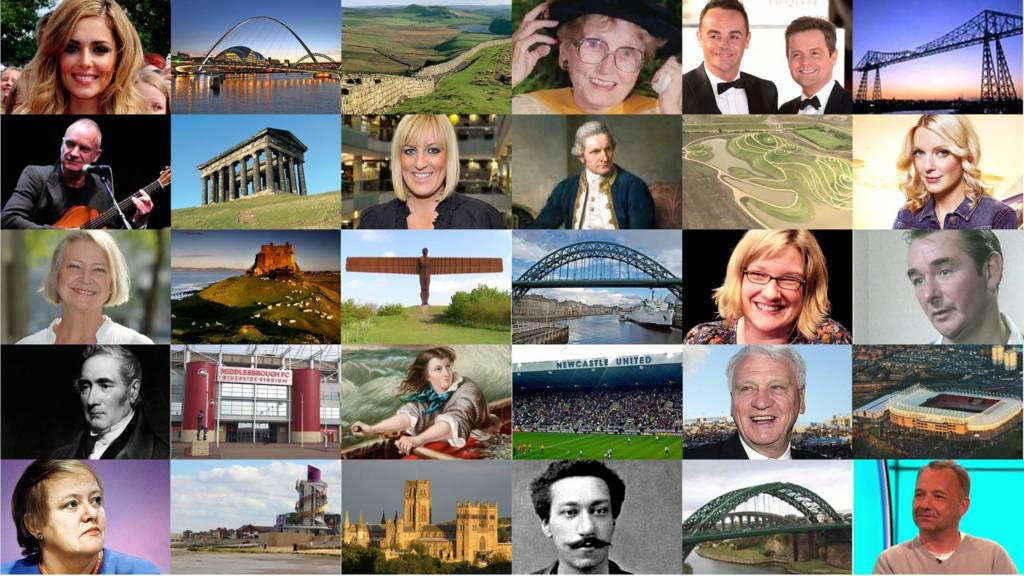 BBC Local Live: North East England
Our live coverage across the day

Bosses to close 'inadequate' Teesside care home

A Teesside care home rated inadequate by a health watchdog is to be closed by the organisation running it.

The Care Quality Commission found a number of failings at Hillview Care Home in Eston and, after an unannounced inspection, whistleblowers raised further concerns.

Aileen Watson, the regional managing director for Bupa UK Care Services, which runs the home, said the company had taken the "difficult decision" to close the home last month.

"We do not tolerate poor standards in any of our homes and are disappointed by this report," she said.

"We're now working closely with the local authority and NHS partners to help minimise disruption, and are assisting all residents in finding a suitable new home."

Weather: Dry but chilly night in store

Lisa Gallagher

Weather presenter, BBC Look North

Any showers will die off quite quickly this evening and it'll be a dry night with mostly clear skies.

It'll also be chilly with temperatures down to about 11 or 12C.

Tomorrow, there'll be some sunshine to start with rain heading in towards the end of the day.

Photo from scene after body found in burning car

This is the scene after a body was found in a burning car by firefighters.

The car was reported to the emergency services at about 00:50 BST this morning on Success Road in Shiney Row, Sunderland.

While putting out the blaze, Tyne and Wear Fire and Rescue Service discovered the body inside.

The death is being treated as unexplained by Northumbria Police. Officers are appealing for witnesses.

Seven times team-mates fell out in a big way

Training ground bust-ups seem to be all the rage this summer, don't they?

It seems almost weekly that another "shocking" video emerges of some star player, who just happens to be linked with a big-money move, sparring with his team-mates.

It seems like a good excuse though to take a look back through the archives at a few other times that those on the same side have engaged in a bit of friendly fire.

Remember Kieron Dyer and Lee Bowyer in 2005, for example?

Watch out for a 223-tonne transformer - and it has nothing to do with Optimus Prime

Francesca Williams

BBC News

Sorry to disappoint you - though this one is less likely to start shooting at you.

If you're out on the A1 and A19 this evening you might find yourself stuck behind a 223-tonne transformer and it won't be going fast.

It's being taken, at 10mph, from the Stella West substation in Newcastle at 21:30 to Swan Hunter at Wallsend.

Copyright: Highways England

Delays are expected and drivers may wish to use alternative routes, says Highways England.

Because it will go through roadworks on the Coast Road the A19 will be closed from Holystone to Wallsend in both directions from 20:00 this evening to 06:00 tomorrow.

Mum's tribute to car park death toddler

A 17-month-old boy who died after being hit by a car in a "truly tragic accident" was "mischievous and cheeky", his mother has said.

Jackson Yates died in an accident in the Ibis Hotel car park on Trafford Road in Salford on Thursday.

Cheryl Yates, 37, from Yarm near Middlesbrough, said: "We had so much fun every day with him.

"Since the accident, we've had support from people all over the world, just sending their regards."

Rail fares to rise by up to 3.6%

Millions of rail users in the UK will see a 3.6% increase in regulated rail fares from January 2018.

Train operators can raise fares by as much as the Retail Prices Index (RPI) figure for July. This figure is the highest since 2011, when it was 5%.

Passenger groups said commuters would be worst-hit, and suggested that the RPI measure should be scrapped.

Matt Hadden from Darlington has a rare form of terminal bone cancer which has left him with one leg

Whistleblowers raise more concerns after care home inspection

A Teesside care home has been rated inadequate after an inspection by a watchdog.

Care Quality Commission inspectors found some residents at Hillview Care Home in Eston were left in bed all day.

Some had been bathed in water that was too hot and others, including one with diabetes, hadn't been given breakfast by 11.30.

"Very little action" had been taken to find ways of communicating with one resident who did not speak English, their report added.

After the first unannounced inspection, whistleblowers passed on "a number of concerns" to the CQC, prompting a further inspection.

Bupa Care Homes, which runs the home, has been approached for comment.

NCJ Media moves from Groat Market after 52 years

Florian Lejeune and Paul Dummett 'out for weeks'

Newcastle defenders Florian Lejeune and Paul Dummett will be out for a number of weeks after picking up injuries against Tottenham.

Dummett, 25, played only seven minutes before being forced off with a hamstring injury.

Summer signing Lejeune, 26, suffered ankle ligament damage in a clash with Harry Kane during the 2-0 defeat.

All star line-up for Bradley Lowery charity match

Former Everton players and celebrities will play in a charity match in memory of youngster Bradley Lowery, who died from cancer.

The six-year-old died on 7 July after losing his battle against with neuroblastoma - a rare type of the disease - when he was 18 months old.

Although a Sunderland fan, six-year-old Bradley made a real impact on Everton when he was a mascot first against them, then for them.

Former Everton players Peter Beardsley, Alan Stubbs and Graham Stuart will be joined by singer-songwriter Olly Murs andreality TV star Calum Best at Goodison Park on 3 September.

High Level Bridge reopens, bus company says

Police at the High Level Bridge after package alert

Here's police at the scene of the High Level Bridge on the Newcastle side.

It is closed after a "suspicious package" was found.