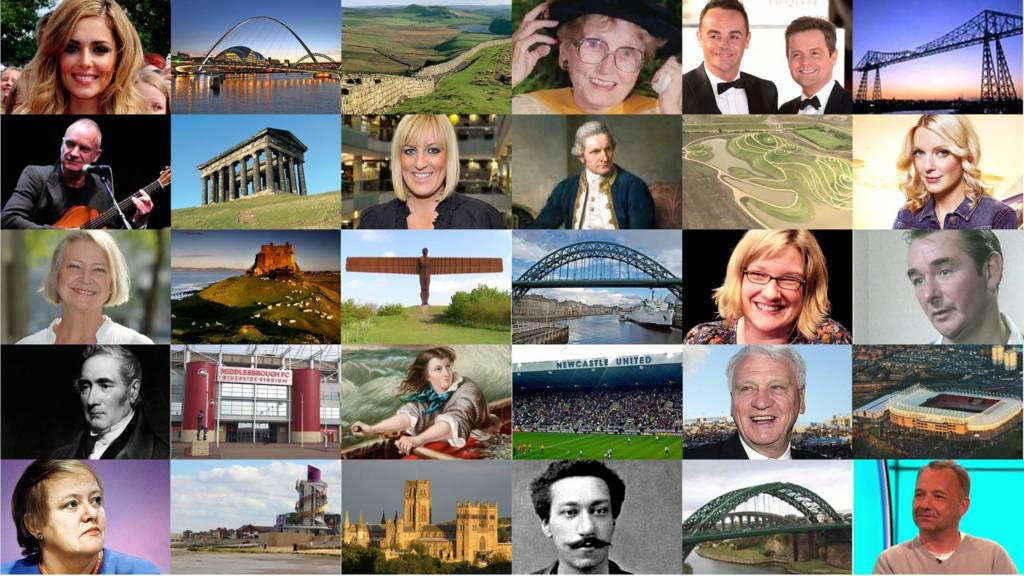 BBC Local Live: North East England
Summary
Updates on Tuesday 7 March 2017
Safety and overcrowding concerns art Durham Prison
Woman died after upside down heart valve operation
People urged to be vigilant after woman abducted and raped
Our live coverage across the day

Getting chirpy in the sun

A robin making the most of the sunshine and beautiful clear light near Holywell Pond today was captured by Jim Jones

 Have you got any photos you'd like to share with us? In that case you can tweet them to  @BBCNewsNE ,  email them,  or contact us via our  Facebook page .

Image caption: Spring Robin

Scooting woman in her 80s gets police escort

A woman in her 80s was escorted home by police after she was spotted on her scooter on a busy road close to the A1.

A concerned motorist flagged down passing police officers close to junction 59 of the A1(M) after becoming worried that the pensioner would drive onto the motorway. 

Durham police officers found the woman on the A167 near Darlington and that she was safe and unharmed. 

Batten down the hatches for a night of heavy rain

Cloudy with rain spreading east overnight, this turning heavy at times with a strengthening breeze, especially over the Pennines and Cheviots. 

Drier conditions developing around dawn as westerly winds ease, although some hill fog will linger.  

Check out the weather near you.

Abusive caller threatened to cut call handler's throat

An abusive caller threatened to cut a North East Ambulance Service call handler's throat, BBC analysis  found.

Figures obtained by the BBC under Freedom of Information laws revealed hundreds of verbal attacks in the past three years including threats to kill, racist and sexual slurs.

The union Unison has urged the government to bring in tougher punishments to deter abusive callers.

The Home Office said sufficient laws were already in place.  

Redcar rape arrest man, 31, released without charge

A man arrested in connection with the rape of a mother who was kidnapped with her toddler has been released without charge. 

The woman aged in her 30s and her child  were abducted by two men  from Redcar seafront at lunchtime on Friday.

Cleveland Police said the pair were taken about four miles to Longbeck Lane, near Yearby, where the woman was raped by both men.

The force confirmed the arrested man had since been released without charge. 

MPs are fed the facts about holiday hunger

Healthy living researchers from Northumbria University are telling MPs the facts about the scale and effect of children's holiday hunger.

Research fellow, Dr Pamela Graham and PhD researcher Emily Mann, are presenting findings to an All Party Parliamentary Group (APPG) of MPs on the extent of children going without meals and the impact it has on their life choices.

Over the next six weeks the APPG on Hunger will probe the impact of hunger on children's mental, physical and academic development  then think of a way to tackle the problem. 

Copyright: Northumbria University

Dog wardens to get new powers

County Durham dog wardens are getting new powers from June.

There will be fixed penalty fines for owners who let their dogs stray, fail to put them on a lead or whose pets get into designated play areas.

Billingham gets all jazzed up for live music event

BBC Radio 2 music show Friday Night is Music Night will record a one-off programme in Billingham.

The live programme will head to The Forum on Wednesday, 29 March.

Internationally-acclaimed singer, pianist and songwriter, Joe Stilgoe, will host the evening and perform with the BBC Big Band. 

 He will introduce a number of world-renowned performers including jazz legend Madeleine Bell and British singer and pianist Anthony Strong.

Among the music, classic songs from music legends will be performed including Count Basie, Duke Ellington, Ella Fitzgerald and Frank Sinatra. 

The show will be recorded and broadcast on BBC Radio 2 later in the year.

Image caption: Joe Stilgoe

Couple asked for cigarette 'witnesses in sex attack inquiry'

A couple who were asked for a cigarette in Sunderland may be key witnesses in a sex attack inquiry. 

Police said a woman was attacked in Newbold Avenue in the early hours of Sunday, 26 February around the time the couple were approached by a man in Newcastle Road in the city. 

Northumbria Police want the couple to get in touch as soon as possible. 

Family 'increasingly concerned' for welfare of missing Sunderland man

Students volunteer to support crime victims

Sunderland university students are learning more about the effects of crime and anti-social behaviour first hand, by becoming community volunteers.  

Police and Crime Commissioner Vera Bird recruited students from local universities to be trained as Anti-Social Behaviour Victim Volunteers.

They will provide support ove rthe telephone or in person to low and medium risk victims. 

Those taking part are all full-time students studying criminology, social work and psychology.

Have you seen this man police want to quiz over shop ram-raid?

He is known under two different names and police think he was involved with a ram-raid on Screwfix DIY store in Darlington a few months ago. 

Cyclists urged to use head-cam footage to trap reckless drivers

A new campaign to protect cyclists and get dangerous drivers before the courts has been launched. 

Northumbria Police's Operation Cadence is encouraging cyclists to send head-cam footage to the police so that drivers who risk lives can be caught in the act. 

Police say statistics show that 12 per cent of people killed or seriously injured in road accidents are cyclists, with hundreds more minor accidents taking place every year. 

North East Ambulance Trust recorded 10 abusive calls

Analysis by BBC News has found the North East Ambulance Service recorded 10 abusive calls to control room workers over the last few years.

The BBC asked all 10 ambulance trusts in England, the Welsh Ambulance Service, Northern Ireland Ambulance Service and the Scottish Ambulance Service about abusive calls recorded in the years 2016-15, 2015-14, 2014-13.  

West Midlands Ambulance recorded the most with 1,924 instances. The North East trust recorded 10 including a threat to cut a call handler's throat.

Rape arrest in mother kidnap inquiry

A 31-year-old man has been arrested on suspicion of rape after a woman and her toddler were bundled into a car in Redcar and the mother was raped, Cleveland Police have said.  

Thief tried to steal security cameras after being caught on CCTV raiding Lidl

Vehicle crush warning in insurance crackdown

This driver's lost his van after trying to hoodwink police!