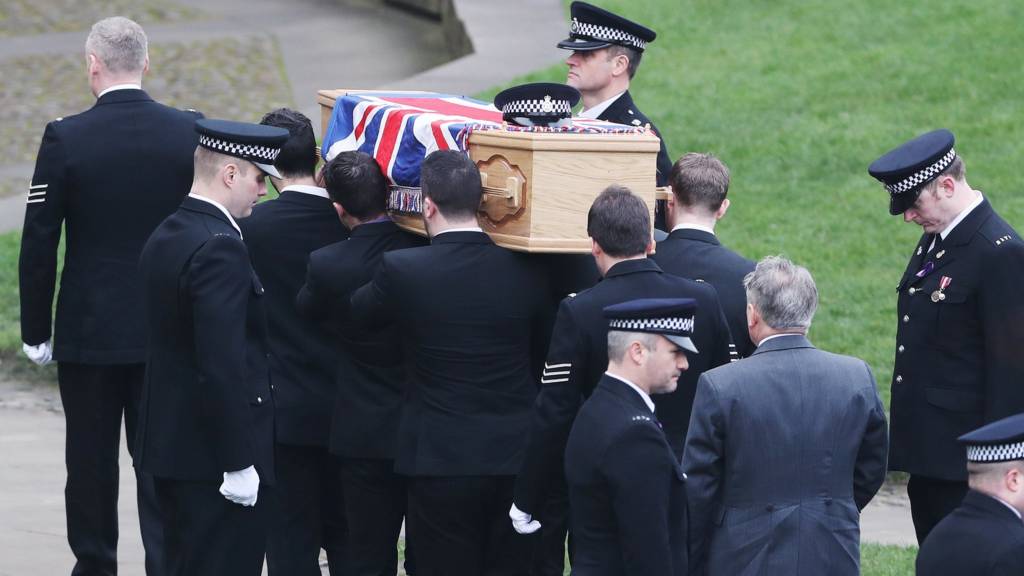 BBC Local Live: North East England
Our live coverage across the day

That's all from us for today and for the week - thank you for joining us.

You can still catch up with the latest news throughout the night and over the weekend on  BBC Tees ,  BBC Newcastle ,  Look North  and online.

If you'd like to get in touch or share your North East pictures with us, you can do so on  Twitter ,  Facebook , or via  email at northeast.locallive@bbc.co.uk .

We'll be back on Monday from 08:00, have a good evening.

Weather: Cloud and rain this evening

It's not looking that great to be honest.

Cloud and rain persisting through the evening and into the early hours, with heavy bursts in places along with some brisk winds.

Rain becoming more intermittent in the south later, with winds easing.  

Image caption: BBC Weather

Durham power lifter joins national team

Durham teenager Chris Marshall only started power lifting 12 months ago, but he has now been selected to represent Great Britain.

The 17-year-old flies to Denmark to compete in the European championships next week and takes part in the world championships in June. 

Extra Metro trains for Sunderland v Man City clash

Brewery uses curious grains to create gluten-free beer range

Hundreds of colleagues and friends attend funeral of Durham policeman

Photos from the funeral of PC Gavin Shaw who appeared on Channel 5's Police Interceptors show how popular he was.

He died from cancer at the age of 34 last month and the service was held at Durham Cathedral earlier today.

He leaves behind a wife and four-year-old daughter.

New homes 'unaffordable for eight out of 10 locally'

Nearly eight out of 10 families across England are unable to afford newly built homes in their local area , a report by housing charity Shelter says .

Its research shows rising house prices hitting all parts of the country, not just London and the south-east.

The government is investing £50bn by 2021 in housing loans and subsidies, but more than half of this is being earmarked for "market-priced" housing.

Tim Healy confirms Benidorm return

Stephanie Finnon

BBC Newcastle

North East actor Tim Healy will return to ITV comedy Benidorm for its next series after a sudden illness saw him drop out of the show last year. 

Production has now begun on a 10th season, which will broadcast in 2018 and will see Healy take back his role as loveable cross-dressing hotel worker Les/Lesley. 

The 65-year-old was taken ill while shooting series nine in Spain and spent several days in a coma.

Investigation into calls to limit drinking times in Hartlepool

Durham policeman had 'infectious personality'

The funeral of a police officer who appeared on Channel 5's Police Interceptors has been held in Durham.

PC Gavin Smith died from cancer aged 34 on 15 February. Officers formed a guard of honour to accompany his cortege from Durham Market Square to Durham Cathedral.

Insp Ed Turner, of the Roads Policing Unit, said: "Gav was one of those characters who just put everybody at ease, no matter who was in his company.

"The station was always a more lively place when he was there. He had one of those infectious personalities."

Sunderland 'doing everything they can'

There's never an easy match when you're bottom of the Premier League table, and this week Sunderland have another toughie when they host Man City on Sunday.

"The players are doing everything they can - in training and in games - to stay in the Premier League," said boss David Moyes, whose side are looking to avoid a third consecutive defeat.

"If they keep doing that we'll have a great chance."

"You have to have two or three different game plans because Man City can play in many ways with many different players.

"Against Liverpool and Tottenham Hotspur we played well and we have to do that again."  

Hartlepool MP 'disgusted' with investigation into missing toddler

BBC Tees

www.bbc.co.uk/BBCTees

The MP for Hartlepool says he's "disgusted" that police investigating the disappearance of a toddler 36 years ago did not release a crucial witness account until this week . 

Katrice Lee was two years old when she went missing from a shop near a German army base. Despite a witness saying they saw a man putting a girl matching her description into a car, a photo-fit of the man has just emerged. 

Iain Wright says he'll be writing to the foreign office to demand answers.

Copyright: Royal Military Police

Anger as £13,500 blunder sees new carpets ripped out of £4m centre

Karanka announces plans to tackle Boro's goal drought

Aitor Karanka has ordered Middlesbrough to approach each of their last 12 Premier League games as if they were cup finals in the battle for survival. 

Boro have made it to the quarter-finals of the FA Cup, where they will face Manchester City next weekend, but head coach Karanka wants his players to treat each of their remaining league games as sudden-death clashes. 

The first of those will come at Stoke on Saturday, with the Teessiders clear of the relegation zone only on goal difference and having not tasted top-flight victory since 17 December. 

The barren run continued with last Saturday's disappointing 1-0 defeat by fellow strugglers Crystal Palace .