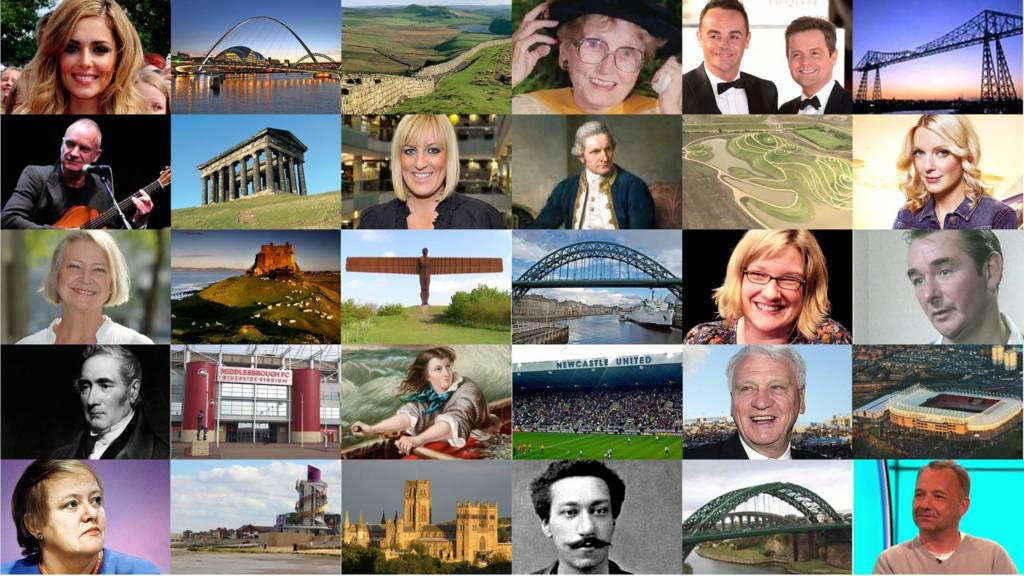 BBC Local Live: North East England
Summary
Updates on Wednesday 6 April 2016
Our live coverage across the day

Arson attack kills 140 pigeons

An arson attack on an allotment in County Durham has killed 140 pigeons.

Police said the attack happened at a site next to Bishop Auckland Rugby Club last night.

A neighbouring allotment  was also damaged.

Boro defender says losing to Preston would 'destroy everything'

The 22-year-old, on loan from Premier League side Chelsea, has impressed for Middlesbrough this season.

Kalas added: "We feel the fans are standing behind us and now we notice it even more. We are really pleased and thankful."

"Sometimes it's better when I am under pressure and challenging myself to keep my position in the first XI - that's what all players need," he said.

"I was struggling on the bench when we had gone nine games without conceding. Obviously I was happy for the team but for myself it wasn't the best. Now I am trying to keep everyone out of my position."

Loss would 'destroy everything' - Kalas

Middlesbrough defender Tomas Kalas says a defeat against Preston on Saturday would "destroy everything" after their recent good run.

Boro have won the most games in the Championship and have not lost a league game at the Riverside since January.

"When we play at home we know we've got the advantage against the other teams we are playing," Kalas told BBC Tees.

"For three home games we have started pretty well but we can destroy everything if we lose the next game."  

Transporter Bridge closed

The Transporter Bridge in Middlesbrough is closed between the Vulcan Street junction and the A1046 Port Clarence Road junction because of strong winds.  

Get more traffic information on the BBC Travel website for Tyne & Wear and Teesside.    

Councillor Ken Dixon has become the new Mayor of Stockton.

Mr Dixon was officially installed at Stockton-on-Tees Borough Council's annual general meeting today, replacing Ian Dalgarno at the end of his mayoral year.

Copyright: Stockton-on-Tees Borough Council

Born in Middlesbrough, Mr Dixon said: "I am really looking forward to my year in office.

"I want to speak up for Stockton-on-Tees and be an ambassador for the borough. I'm eager to visit as many different places and meet as many people as possible."

Man killed in house fire named

A man who died in a house fire in County Durham has been named.

County Durham and Darlington Fire and Rescue crews were called to the blaze Beech Close, Brasside, on Monday evening.

Murdo Macleod, believed to be in his early 60s, was pronounced dead at the scene. A post-mortem exam is due to be carried out. 

A joint investigation is under way between the fire service and Durham Police to establish the exact cause of the fire.

Denise Robertson's funeral announced

The funeral of Sunderland-born agony aunt Denise Robertson is to take place on 13 April.

The 83-year-old, who was a regular on ITV's This Morning, died earlier this month after a long battle with pancreatic cancer.

Her family said a ceremony will take place at the city's minster, ahead of interment at Grangetown Cemetery.

A family spokesman said any donations made would go to the Great North Hospital's Bubble Foundation.

Byker Wall gets £9.5m revamp

A 1970s housing estate in Newcastle has had another multimillion-pound refurbishment. 

The Byker Wall - now a Grade II listed building - has had a new paint job in its original primary colours.

Copyright: UpNorth Communications

It's also got a new roof, new solar panels, and improvements to security for the 600 flats that make up the mile-long wall. 

The wall is now run by the Byker Community Trust, a not-for-profit charitable landlord. 

The government wrote off the historic debt associated with the Byker Estate which meant the trust could get private funding for the refurb.

Tata Steel sale process to begin by Monday

Ben Stokes: New Zealand radio duo air phone call from England player's mum

Two New Zealand radio presenters have been suspended after broadcasting a phone call from Ben Stokes' mum when she believed she was off air.

 Deborah Stokes, who lives in New Zealand, rang up to complain about criticism of her son's performance in England's World Twenty20 final defeat. 

Ben Stokes, who plays for Durham, was hit for four sixes in the final over of the match. 

 After being told she was off air, Deborah Stokes said she was "totally brassed off" about the hosts' "personal attack"

  A spokesperson for New Zealand Media and Entertainment condemned the actions of the hosts and said Wells and Heath had been reprimanded.  

Travel: Broken down van blocking lane

The A69 has a lane closed on the entry slip road southbound at the Hexham turn off because of a broken down van.  

And there's slow traffic and congestion on the A690 westbound in Carrville in County Durham between the A1(M) J62 Carrville junction and Gilesgate Roundabout.  

Get more traffic information on the BBC Travel website for Tyne & Wear and Teesside.  

Dog owners urged to get their pooches chipped

Co-op drivers outsourcing dispute resolved

Co-op drivers have voted to accept proposals to settle a dispute over outsourcing jobs.

The row centred on the future of the company's drivers after plans were put forward to transfer 87 members to haulier Eddie Stobart.

Unite, which represents more than 700 Co-op drivers, said it had been given "a firm commitment for their future" in line with a five-year plan. 

The Co-op said it was pleased with the ballot's outcome, which affects members based in based in County Durham, Coventry, Derbyshire, Essex, Devon, Scotland and Northern Ireland.

Police explain failure to notice teenage killers' bloodied clothes

Police have explained how an officer who drove home two teenage murderers failed to see blood on their clothes. 

The girls, aged 13 and 14 at the time, battered 39-year-old Angela Wrightson to death at her home in Hartlepool. 

Cleveland Police head of crime Det Ch Supt Peter McPhillips said it had been dark and the girls had seemed "fine". 

Hartlepool Council and the area's NHS clinical commissioning group would not comment on what happened until serious case reviews are concluded.

Steelworkers ballot on pay and pensions deal

About 1,300 Tata steelworkers in Skinningrove, Redcar, York and Workington - all part of the Long Products division which has been put up for sale by its parent company - have begun balloting on a new pay and pensions deal.

London investment firm Greybull is close to buying the division, but wants workers to take a three per cent cut in basic pay during the first year of its ownership.

A less generous pension payout would also replace the old British Steel final salary pension scheme. 

Carnival parade to wave off world-class cyclists

Exotic animals, shoals of colourful fish, and Maori-inspired costumes are set to join some of the top cyclists in the world in Middlesbrough.

The town is the start point for Stage 3 of the 2016 Tour de Yorkshire, with riders setting off for final leg to Scarborough on 1 May from Centre Square.

Copyright: Middlesbrough Council

They will be waved on their way by a carnival parade featuring schoolchildren, community groups, performers and musicians, drawing inspiration from Captain Cook and his voyages.

Missing man's family informed of river body find

A body has been recovered from the River Tees in Stockton.

Cleveland Police said the discovery was made close to the Watersports Centre.

No formal identification has taken place as yet, but the family of a missing local man have been informed and are being supported by police.

David Welsh, a 61-year-old grandfather, was last seen on 8 December.

Weather: A cool, blustery afternoon

A cool, blustery afternoon, with sunny spells and scattered showers. 

Some of these are likely to be heavy with a risk of hail and thunder, with some snow falling on hills.

Arrest after face slash attack in Sunderland

A man has been arrested after another man was attacked with a knife in Sunderland.

The 28-year-old victim suffered a serious slash wound to his face after he was approached by three men in Town End Farm on Saturday.

Northumbria Police said an 18-year-old was arrested on suspicion of wounding with intent and later bailed.