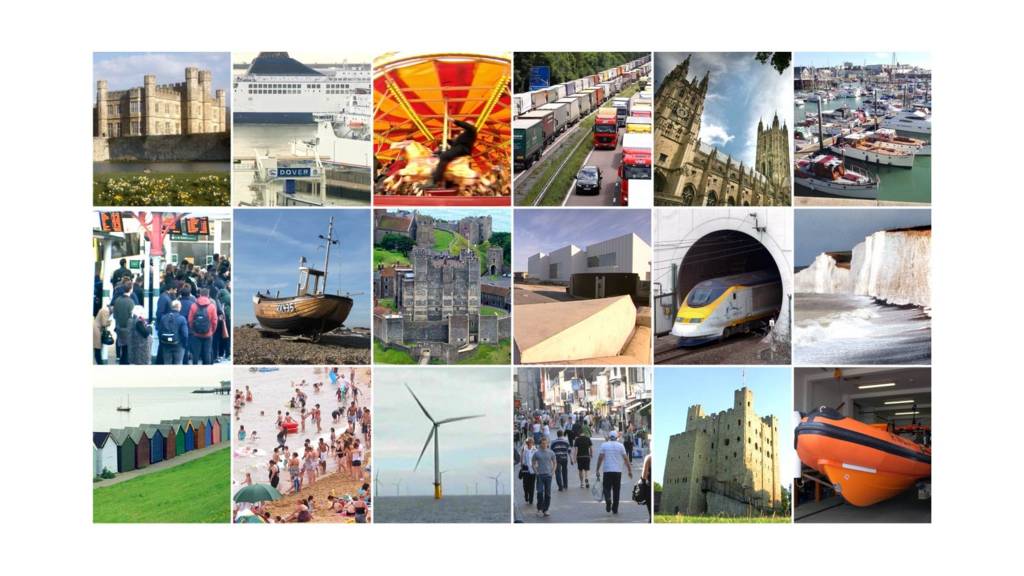 That's it from the live team

New mums left to 'suffer in silence'

Some new mothers in east Surrey say they have received little or no support after reporting mental health problems.

Learning about the great outdoors

Imagine being at school and never having to gaze out of the window, wishing you could play in the snow or jump in the puddles...

Murmuration attacked by peregrine falcon

A murmuration of starlings in Brighton were attacked by a peregrine falcon.

Severe disruption: M3 Surrey northbound

BBC News Travel

M3 Surrey northbound severe disruption, between J3 for A322 Lightwater and J2 for M25.

M3 Surrey - One lane blocked and slow traffic on M3 London-bound between J3, A322 (Lightwater) and J2 M25, because of a broken down car.

To report traffic and travel incidents dial 0330 123 0184 at any time

Severe weather warning for the south east

From Sunday, south-east England is very likely to experience a severe episode of winter weather conditions, possibly with close to record cold for this time of year.

Similar very cold easterly spells at this time of year in the past include February 1962 and 1986, and more recently 2005 and 2013.

Daytime temperatures will struggle to get above freezing and extreme wind chill values expected on Wednesday to Friday (feeling like -10C to -14C).

The Met Office has issued a Yellow Severe Weather Warning for snow from Monday 26 16:00 GMT to Tuesday 27at 23:55 GMT.

Currently the forecast is for 5-10 cm locally, while nearby locations may see much less frequent showers and only small accumulations of 0-2 cm in places.

The current record for lowest maximum temperature in March across south-east England is -3.3C at Farnborough, Surrey on 10 March 1931.

Wednesday next week is currently forecast to see the lowest temperatures of this cold spell.

Eviction drama brings area to standstill

A Kent community has been brought to a standstill as emergency services deal with an eviction of a man living in a layby.

Several roads have been closed since around 09:30 GMT after bailiffs attempted to serve an eviction order on the man occupying a layby in Mile Oak Road, near the Elm Tree pub in Paddock Wood.

Police, ambulance and fire services are on standby at the scene because of "concern for the welfare" of the man.

A Kent County Council spokesperson said bailiffs visited the site after the council secured a court order to evict the man, who is understood to have been living for several months in a vehicle in the layby, surrounded by what the council says is 30 tonnes of scrap.

Neither the police nor ambulance service has commented on the current health of the man.

Severe disruption: M25 Surrey anti-clockwise

BBC News Travel

M25 Surrey anti-clockwise severe disruption, between J6 for A22 and J5 for M26.

M25 Surrey - One lane closed and slow traffic on M25 anticlockwise between J6, A22 (Godstone) and J5 M26, because of a broken down vehicle.

To report traffic and travel incidents dial 0330 123 0184 at any time

Severe disruption: M25 Surrey clockwise

BBC News Travel

M25 Surrey clockwise severe disruption, at J11 for A317.

M25 Surrey - M25 lane closed on exit slip road clockwise at J11, A317 (Chertsey), because of a broken down vehicle. Traffic is coping well.

To report traffic and travel incidents dial 0330 123 0184 at any time

Alarmed at the damage caused by plastic, a campaigner tried to get her town to give up for a week.

Chrissie Reidy

Reporter, BBC South East Today

The town that tried to quit plastic.

A man caught on CCTV stealing money from a donation box at a mosque in Bognor Regis has been jailed for 16 weeks.

Adam Rumball, 44, of no fixed address, was arrested after a number of members of the public gave police his name following a police appeal.

Rumball admitted theft from West Sussex Muslim Society when he appeared at Crawley Magistrates' Court.

Det Con Jon Tizzard, of Sussex Police, said after the sentencing: "Stealing is bad enough, but when it is from generous donations made to support the work of organisations like this, it is despicable."

Severe accident: A264 Kent both ways

BBC News Travel

A264 Kent both ways severe accident, at Ashurst.

A264 Kent - A264 Ashurst Road in Ashurst closed and queuing traffic in both directions at the Ashurst junction, because of an accident involving two vehicles.

To report traffic and travel incidents dial 0330 123 0184 at any time

Six people have been discovered in the back of a lorry in Dover and handed over to the immigration service, Kent Police says.

They were found in a lorry in Jubilee Way at about 09:00 GMT, a police spokesman said.

Clothing worn by refugees fleeing the war have been transformed into a giant artwork.

Council defends absence rate

Kent County Council has defended its absence record at special needs schools, claiming illness and the class sizes affect statistics.

Liberal Democrat Cllr Trudy Dean made allegations that the latest low attendance figures "mask a serious failure" of the council.

The figures for the academic year 2015/16 show persistent absence rates in Kent stood at 30.1%, compared to the national average rate of 26.9%.

However, the council officer in charge of attendance, Ming Zhang, said the high amount of illness in the county and village schools mean the figures do not show the full picture.