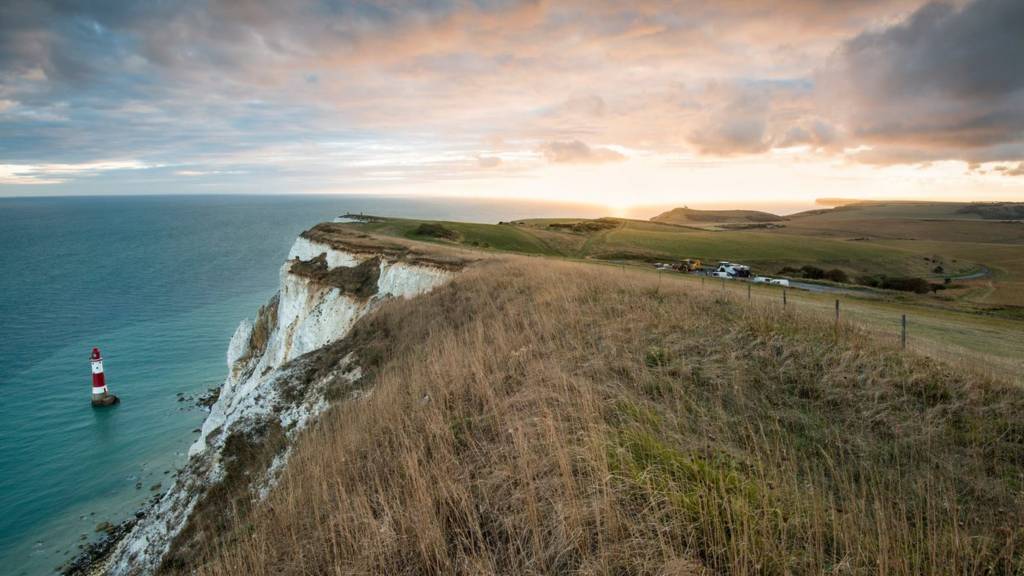 Summary
Updates on Tuesday 27 September
Kathryn Langley

BBC Live reporter

A point for the Seagulls on the road

It's ended goalless between Ipswich and Brighton and Hove Albion. 

The Seagulls finished the game with ten men after Dale Stephens was sent off for a second yellow card.

Serious case review into death of teenager

Kathryn Langley

BBC Live reporter

A serious case review has found Brighton's social services could have done more to protect a troubled teenager in care who took his own life.

Sussex newspaper round-up

Police dog sniffs out suspects

A Sussex police dog called Spud is being praised after finding two suspected criminals hiding in a plastic container at a garden centre in Mark Cross.

The six-year-old German Shepherd led his handler PC Steph Barrett from the scene of a car crash at Sussex Country Gardener in Tunbridge Wells Road, through the grounds and into the kitchen where he started barking to indicate he'd located someone.

PC Barrett lifted the lid of the unit, which is usually used to store cushions, and found two men lying top to tail inside.

Two men have been arrested and bailed.

Trains restart but replacement buses continue

Kathryn Langley

BBC Live reporter

Empty rail replacement buses will continue to run from Seaford to Brighton until Friday, despite Southern Rail restoring trains to the line yesterday. 

Here's the team news for Brighton and Hove Albion's Championship game at Ipswich.

The match kicks off at 19:45 BST.

There's full coverage on BBC Sussex.

It's looking like a bright and breezy day

Rachel Mackley

Weather Presenter

And it's going to be quite warm - but we'll probably get some rain on Thursday.

Here's my forecast.

Gatwick: New evidence submitted in expansion debate

Kathryn Langley

BBC Live reporter

Gatwick says it has submitted "new evidence" to ministers examining airport expansion in south-east England. 

Police search for murderer

Bob Dale

BBC Live reporter

Police are searching for a convicted murderer who's gone on the run.

Mark Anthony Ryder shot Stuart McCue in Whitehawk, Brighton, in 1993.

He'd been released on licence, but is being recalled to prison for failing to comply with the conditions.

Anyone who sees him is urged not to approach him – but to call police on 999.

Copyright: Hertfordshire Police

Do you know the vandals that did this?

Vandals have caused thousands of pounds worth of damage at a playground in Peacehaven. 

Paint was thrown over equipment in Piddinghoe Sports Park. 

Police say whoever did it probably ended up with the paint all over their clothes and shoes.

They're asking anyone who knows anything to get in touch. 

GTR renews entire Gatwick Express train fleet

Stuart Maisner

BBC Live reporter

Govia Thameslink Railway has finished updating its entire Gatwick Express fleet at a cost of £145m.

The new 27 trains on the line between London Victoria and Brighton replace 30-year-old rolling stock.   

Do you recognise this woman?

Police want to speak to this woman whose image was captured on CCTV at Eastbourne's Arndale Centre.

It's after hair removal equipment worth £525 was stolen from Boots. 

The theft happened on 17 September. 

'Don't expect this to lessen the venom being shown towards Coperforma'

Ben Weisz

Political reporter, BBC Sussex

They're being paid. After nearly eight weeks without wages, a victory for the GMB union, and money in the bank for dozens of Docklands ambulance drivers.

Don't expect this to lessen the venom being shown towards Coperforma, who contracted Docklands to transport Sussex patients to appointments just weeks before these financial troubles.

It was the NHS, in the form of the High Weald, Lewes and Havens CCG, which finally stumped up. Coperforma argues that Docklands drivers aren't its employees, so not Coperforma's responsibility.

But the drivers aren't NHS employees either. Nobody is claiming Coperforma had a legal duty to pay these drivers, but plenty feel they had a moral obligation. And with Tory MPs like Huw Merriman openly calling for them to be stripped of the contract, the next few weeks may prove particularly rocky.  

Stuart Maisner

BBC Live reporter

BBC Sussex presenter Allison Ferns put on her winter coat to broadcast live from a chilly Uckfield this lunchtime on day two of our BBC bus tour of the county.  

Georgina Burnett

BBC Weather

There's a real autumnal feel to the weather at the moment. Here's my lunchtime forecast. 

Ambulance drivers paid after weeks without wages

Stuart Maisner

BBC Live reporter

Drivers for Docklands, the sub-contractor for the Sussex patient transport company - Coperforma - have finally been paid, according to the GMB union. 

Some staff had not been paid for up to seven weeks.  

The NHS clinical commissioning group (CCG) is believed to have stepped in to make the payments.  

Docklands had said they were unable to pay staff due to money owed by Coperforma.  

'The rewards this brings are incredible'

#BBCUnsungHero

There are 15 people who will be named a BBC Get Inspired Unsung Hero around the UK once again this year and one of those from last year - Carl Eaton - has revealed the impact the award has had on him and the work he does...

"If you know anybody who is worthy of this award, nominate them," Carl adds. "It will be the best thing you ever did."

Nominate an Unsung Hero from your area here - and hurry as nominations close on Sunday, 23 October. 

New East Sussex electoral boundaries published

Final recommendations have been published today for new electoral boundaries across East Sussex. 

It means in future, the county will be represented by 50 councillors instead of 49. 

Wealden District Council will lose 10 councillors, while Eastbourne, Hastings, Lewes and Rother will retain their current number. 

You can see full details and maps here.