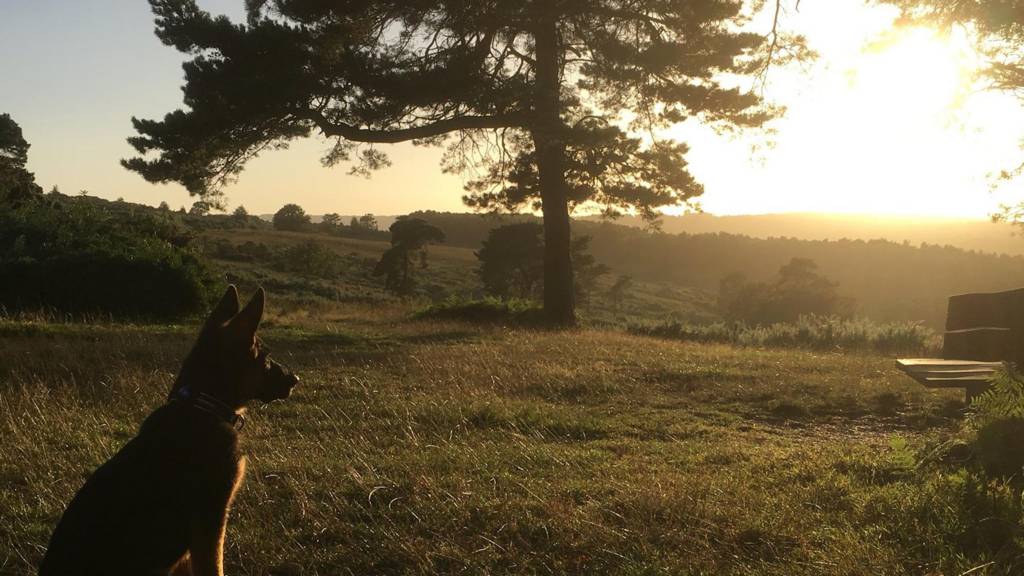 Summary
Our live coverage has ended
Live updates on Wednesday 14 September
Kathryn Langley

BBC Live reporter

Do you know who these men are?

They're wanted by police in connection with a stabbing in Brighton. 

Officers were called to a row between a group of men outside the Metro Bank in Churchill square just after 20:00 BST on 1 September. 

Two men were knifed in the groin and back. 

The victims have both since been released from hospital. 

Seagulls chief exec: The rail dispute needs to end

Albion chief executive Paul Barber has thanked Brighton and Hove Buses and Seagull Travel, after the two companies saved hundreds of fans from being stranded at the Amex last night.

Southern Rail cancelled several post-match services during the game against Huddersfield Town.

Quote Message: As one of Southern Rail's largest customers, I urge both sides to consider the severe damage this is doing to their business - and ours - as well as many others. The longer the dispute goes on, the more Southern's customers are losing confidence and patience." from Paul Barber Brighton and Hove Albion chief executive

Here's what our local newspapers are reporting this afternoon:

The Argus: 4X4 towing a digger flips over on A27 near Shoreham.

Eastbourne Herald: Busy coastal road to close for eight weeks.

Hastings Observer: Mum's horror as stranger throws her baby into the road.

West Sussex County Times: Crawley lorry driver involved in fatal Horsham crash "11 times the drug-drive limit".

Health experts: 'Stay safe in the sun'

Kathryn Langley

BBC Live reporter

We've had plenty of lovely weather this last couple of days, but health experts have told us that people still aren't getting the message about staying safe in the sun.

How long will the heatwave last?

More sunshine in store, but a warning for the end of the week.

Here's my forecast.

Vandals smash precious church window

Vandals have smashed and removed this valuable stained glass window from a church in Rye. 

It was the oldest window at St Mary's Church which was built in the 12th century.

It's believed to have been taken some time between 22:45 BST on 29 August and 08:45 BST the next day.  

Docklands closure: Analysis from our political reporter

Ben Weisz

Political reporter, BBC Sussex

At Docklands' Worthing base, a handwritten note tells staff to go home, blaming issues with Coperforma, and giving the personal mobile number of a Coperforma staff member.

No work for them today, and it's unclear when, or if, they'll be able to return.

None of this is hugely surprising - we've been reporting that drivers haven't been paid properly for weeks. 

But it does raise serious questions: What does the future hold for these staff? Why was an unsustainable contract signed in the first place? And what is the CCG that commissioned this service to begin with going to do about the situation?

Adrian Harms

BBC Sussex sports reporter

An amazing game of cricket that ebbed and flowed with Worcestershire winning by just 11 runs.

You have to feel sorry for David Wiese who was left stranded on 70 not out, and Steve Magoffin who despite taking 10 wickets in the match finished on the losing side.

But what a performance from Miguel Cummins - 12 wickets in the match he bowled at express pace  throughout and finished the game taking two wickets in two balls

A terrific end to the season at Hove on a day when County Championship Cricket was the winner

This afternoon's top stories

Kathryn Langley

BBC Live reporter

An ambulance company stops operating for the day, an apology from the head of a Brighton tourist attraction, and experts say we're ignoring warnings about staying safe in the sun.

I've got this afternoon's headlines in Sussex.

What happened #onthisday in Sussex?

Kathryn Langley

BBC Live reporter

A funeral's held for one of the Shoreham air crash victims, a Sussex company wins the contract to repaint Beachy Head lighthouse, and tickets for Brighton and Hove Albion's game against Liverpool sell out - it's #onthisday

'We came in today and everything's been cleared out'

Ben Weisz

Political reporter, BBC Sussex

Here's the reaction of employees I spoke to from Docklands, the Coperforma sub-contractor, which has admitted today being in financial difficulties.

Pilot rescued after plane crash lands

Kathryn Langley

BBC Live reporter

I've just been sent these photos by East Sussex Fire and Rescue Service - a pilot being rescued after his plane crash landed in a tree at Cross In Hand near Heathfield.

Copyright: East Sussex Fire and Rescue

Copyright: East Sussex Fire and Rescue

'This is a teething problem. I'm embarrassed but not worried.'

Stuart Maisner

BBC Live reporter

The boss of Brighton's i360 has apologised to customers for its recent breakdowns as the attraction reopened this morning.   

Cricket: Sussex v Worcs day 3 - tea

Adrian Harms

BBC Sussex sports reporter

Great cricket, beautiful day and what a tea for the last day of the season at Hove.

Sussex (229 & 242-7) require 30 more runs to beat Worcestershire (306 & 194).

Live updates here.

Plane crash lands in East Sussex

A light aircraft has crash landed in Cross In Hand near Heathfield.

East Sussex Fire and Rescue say the plane came down in Herring Lane at 12:10 BST. 

It landed 15m above ground, in a tree.

The pilot was the only person on board and he wasn't hurt - he was rescued by the Battle and Bexhill specialist rope team.

'Cannabis should be legalised for medical use'

Cannabis should be legalised for medical use.

That's the recommendation of a cross-party group of MPs whose co-chairman is Caroline Lucas, the Green MP for Brighton Pavilion.  

Read the full story here.

Is the heatwave coming to an end?

Kate Kinsella

Weather presenter

It's still lovely out there but make the most of the heat today.  

Cricket: Sussex v Worcs day 3 - lunch

Adrian Harms

BBC Sussex sports reporter

Advantage Worcestershire after another eventful morning at Hove.

Sussex need another 159 for victory with just four wickets remaining, but will rue the loss of Ollie Robinson run out for 42 off the last ball before lunch, a brilliant piece of fielding by Brett D'Oliveira. 

Earlier in the morning Joe Leach had ripped through the Sussex top order leaving the hosts struggling on 42-4.  

Live updates here.