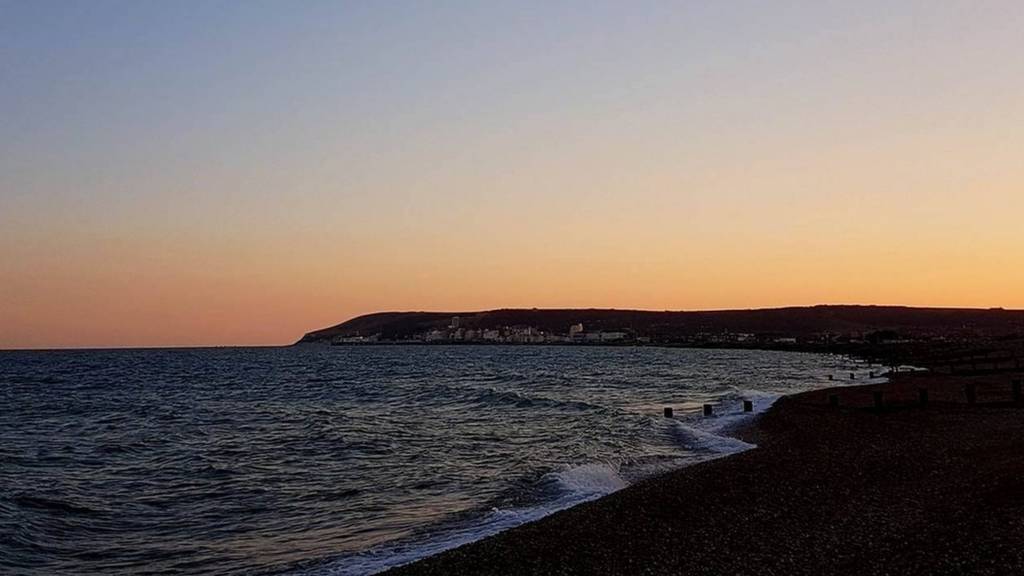 BBC Live: Sussex
Send us your comments, pictures and videos by tweeting us, emailing us or sending a message on Facebook.
Kathryn Langley

BBC Live reporter

It's full time at the Amex.

Ben Weisz

Political reporter, BBC Sussex

The trade unions are in Brighton this week for their annual conference. I've been asking some of the delegates what messages they want people to take away with them.

Rachel Mackley

Weather Presenter

It was blazing sunshine across much of the South East today, but what will the rest of the week hold in store? Here's my report from Brighton beach:

Brighton v Huddersfield: Half time

It's goalless at half time at the Amex.

i360 drama: 'Running final checks'

Final checks on the British Airways 360 in Brighton are being carried out before an announcement about its reopening is made tomorrow monring.

The chairman of the i360, David Marks, said the inital stoppage on Thursday was due to a "load imbalance" and on Sunday it stopped when "sensors became loose".

He said: "We have a highly qualified engineering team on site during all operating hours and we are confident that these same issues will not happen again.

"We would like to assure our customers that their safety and comfort is our number one priority and apologise again for any inconvenience caused."  

Airspace needs modernisation says industry boss

Kathryn Langley

BBC Live reporter

The head of the Civil Aviation Authority says airlines won't be able to use new airport capacity at Gatwick or Heathrow, unless the way airspace is managed is modernised.

Adrian Harms

BBC Sussex sports reporter

So where do you start? A wicket with the first and last ball of the day, nearly 400 runs and 17 wickets, and all played under beautiful cloudless skies.

Sussex will resume tomorrow needing another 259 to win with nine wickets remaining.

There were two stand-out performances with the ball: Miguel Cummins taking 7-84 for Worcester, and Steve Magoffin taking ten wickets in the match in a wonderful performance to make it 59 wickets in all this season.

Tomorrow is set fair for a terrific day's cricket, and it's likely to be the last this season at Hove.

Here's a round-up of the top stories in our local newspapers today:

The Argus: Proposed boundary changes may threaten Green MP.

Eastbourne Herald: Police appeal after Polegate road rage.

West Sussex County Times: Person dies after struck by train.

Hastings Observer: Rail disruption remains after fatality.

Severe accident: A267 East Sussex both ways

BBC Travel

A267 East Sussex both ways severe accident, at Sheepsetting Lane.

Brighton beach savours hot weather

Here are some pictures of Brighton seafront as the country sizzled in record temperatures:

Cricket: It's a beautiful afternoon in Hove

Adrian Harms

BBC Sussex sports reporter

Not a cloud in the sky at Hove but Sussex are toiling against Worcestershire. The visitors are 166-5 in their second innings - a lead of 243.

Listen live here.

Brighton v Huddersfield Town

Johnny Cantor

BBC Sussex commentator

The Seagulls host Huddersfield tonight. 

The Yorkshire side arrive at the Amex unbeaten in their opening six matches. 

Join me and former Albion striker Warren Aspinall for full build-up and match commentary from 19:00 BST on BBC Sussex.  

Have you seen this missing man?

Police are worried about Daniel Beeching who's gone missing from home in St Leonards. 

The 27-year-old was last seen at The Ridge late on Saturday night.

'Cannabis should be legalised for medical use'

Stuart Maisner

BBC Live reporter

Cannabis should be legalised for medical use. That's the recommendation of a cross-party group of MPs whose co-chairman is Caroline Lucas, the Green MP for Brighton Pavilion.

Cricket: Eating cake in Hove

Adrian Harms

BBC Sussex sports reporter

Tea time is approaching in the match between Sussex and Worcestershire at Hove. 

A full report will follow when the commentators have eaten their cake.

ICYMI: Surrogate baby may be 'left in India'

The Sussex grandparents of a baby born to a surrogate mother in India say they are beside themselves with worry that delays in issuing her passport means her parents may have to return home without her. 

Pam and John Newman, from Horsted Keynes near Haywards Heath, say they fear their son and daughter-in-law's temporary visa - which has already been extended - may run out before baby Lily gets her passport.