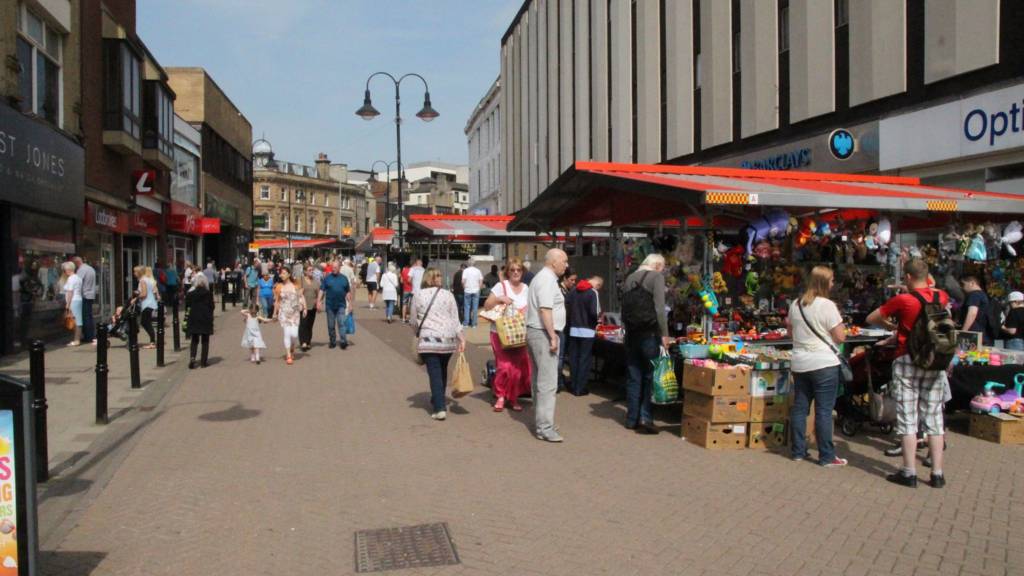 BBC Local Live: Sheffield and South Yorkshire
Summary
News, travel, sport and weather updates resume at 08:00 on Thursday
Live updates on Wednesday 31 August 2016
Five things we've learnt today

And that's it - summer is over! Well, according to the Met Office anyway...

Thanks for being with us today, and I'll be back tomorrow (it's September!) with all the latest news, sport, weather and travel from 08:00.

In the meantime, let's have a look at what we didn't know when we got up this morning...

If you don't already, follow us on Instagram for loads of brilliant pictures from across our region! And if you tag your photos #bbcyorkshire you could be featured in the feed and on the BBC website.

Got a photo you want to share? Get in touch here.

See you tomorrow!

Keeley Donovan

BBC Look North

Your pictures: Last day of summer

The Met Office say that today is the last day of summer! Enjoy it? I know, short lived...

Loads of you have been uploading pictures onto the BBC Weather Watchers website of what your last day of summer looks like and I've dropped a couple of them below!

Copyright: Ann Brocklehurst

It's only the last day of summer meteorologically, so no need to stockpile knitted jumpers just yet!

Latest pictures: Chicago Rock (or what's left of it)

Today is the second day of the Chicago Rock demolition and as you can see from the photos below, the main tower has been taken down.

One of the main roads through Barnsley, West Way, is still closed as the demolition takes place.

Who's your local sporting Unsung Hero?

In case you missed it earlier, today we're launching the search for Yorkshire's BBC Get Inspired Unsung Hero for 2016.

Watch the video above to see Yorkshire's Paul Bennett - part of the gold medal-winning men's eight at the Rio Olympics - join Ed Clancy in the call for you to send in your nominations.

Then find out how you can get involved here.

Listen: Caolan Lavery on joining The Blades

Jonathan Buchan

BBC Radio Sheffield Sport

Sheffield United signing Caolan Lavery is the first player to cross the Steel City divide in more than a decade.

I spoke to him earlier and he told me how he's relishing the challenge...

'Willett be nine holes, or 18 today sir?'

Danny Willett will never have to drive around the Rotherham Golf Club car park in his brand new white Ferrari California looking for a parking space.

That's because they've given him his own spot, following his Masters win back in April.

Copyright: Rotherham Golf Club

Jet ski championships return to Doncaster

Mick Lunney

BBC Local Live, Sheffield

This weekend marks the fourth annual British Jet Ski Championships at Doncaster Lakeside.

More than 60 of the best jet skiers in the world will be there showing off their skills.

Anyone can go along and watch the events for free down by the lakeside, which is part of the wider St Leger Festival week.

Quote Message: We are once again delighted to welcome the British Jet Ski Championships to Doncaster. Each and every year thousands of visitors and jet ski enthusiasts flock to the borough to see the best of the best in action." from Bill Mordue Cabinet Member for Tourism and Culture

Your headlines across South Yorkshire this afternoon

Salmon return to River Don

Copyright: Sheffield Star

Work has started to help salmon - described as South Yorkshire's champion swimmers - to return to the River Don.

Salmon are occasionally found in the river but getting over weirs built in the 19th Century is preventing many from making their way upstream to spawn.

TV presenter being treated in Leeds hospital

TV presenter Charlie Webster, who contracted malaria in Brazil, is back in the UK and being treated at St James's Hospital in Leeds.  

The 33-year-old, who's from Sheffield, fell ill during the opening ceremony of the Rio Olympics. 

She'd just completed a 3,000 mile charity bike ride in aid of the Jane Tomlinson Appeal. 

Her condition is described as "serious but stable".  

Sheffield gets first glimpse of future for grassroots football

A new £7m community football hub is to open this week in Sheffield.

The Parklife Football Hub Programme pilot is to open in the south of city and will be known as St George's Park Sheffield Graves.

Copyright: Sheffield City Council

The FA hub will include state-of-art 3G football pitches, will act as a focal point for grassroots football activity in the local area and offer greater access to player and coach development opportunities.

A second hub, called St George's Park Sheffield Thorncliffe, will open in the north of the city next month.

Copyright: Sheffield City Council

Watch: Lindrick golf course on par with the world's greatest golfers

James Vincent

Reporter BBC Look North

Worksop's Lee Westwood has been selected as one of Team Europe's Wildcard picks for the Ryder Cup which takes place in September.

That makes a hat-trick for Lindrick Golf Course in South Yorkshire!

That's because along with Matt Fitzpatrick and Danny Willett, they've got three fully paid-up members competing in the Ryder Cup this year.

I took two pairs of trousers along with me to see why they're so popular! Why two trousers I hear you ask? Well, it's in case I got a hole in one!

Transfer deadline day: Latest news for our clubs

Jonathan Buchan

BBC Radio Sheffield Sport

Sheffield United forward Dominic Calvert-Lewin looks set to join Premier League side Everton after the two clubs agreed a fee.

The Blades are believed to be in talks with Wolves over a loan deal for defender Ethan Ebanks-Landell.

Barnsley have completed the signing of QPR defender Cole Kpekawa on a three-year-deal from QPR.

And Chesterfield winger Gboly Ariyibi may be forced to hand in a late transfer request should he want to complete a late move away from the Proact Stadium.

Thousands sign petition over closure of Barnsley stroke centre

Gina Bolton

BBC Radio Sheffield

More than 3,000 people have signed a petition to stop the closure of a specialist stroke centre in Barnsley.

The town's NHS trust is to start a public consultation next month over plans that would see patients taken to Doncaster, Sheffield or Chesterfield instead - for the first 72 hours of treatment.

The trust say the proposals would provide better quality of care.

Cliff Richard abuse claims to be reviewed

The decision not to prosecute Sir Cliff Richard over claims of historical sex offences is being reviewed following a challenge by one of his accusers.

The singer was the subject of a long-running South Yorkshire Police investigation which centred on sexual assault accusations dating between 1958 and 1983 made by four men.

The 75-year-old was never arrested or charged and his case was dropped in June on the grounds of insufficient evidence.

A spokesman for the CPS confirmed they have received an application under the victims' right to review scheme over the decision made in relation to the star.