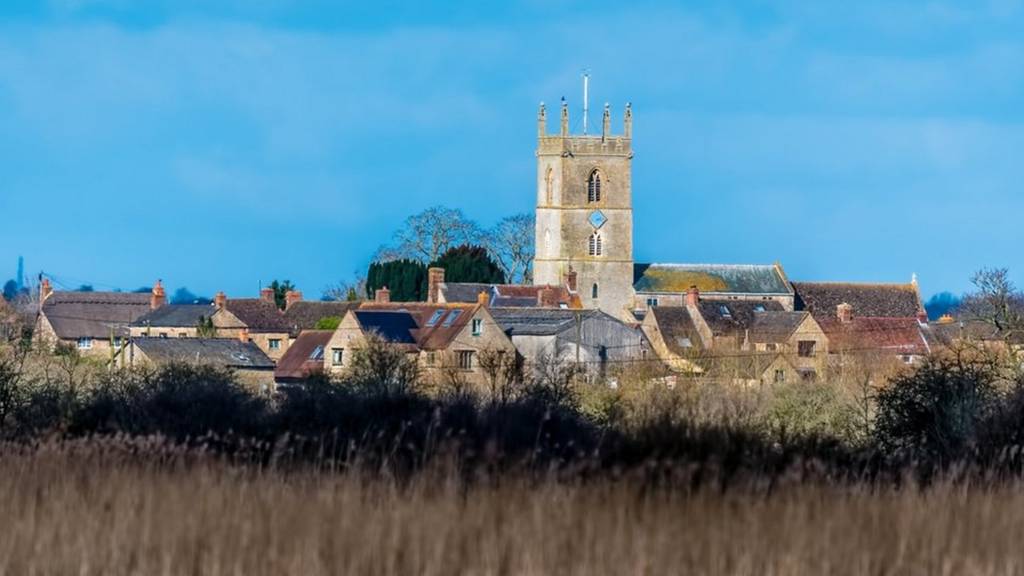 Oxfordshire Live: Friday 17 March
Follow all the latest updates from the BBC Oxford team on Twitter, Facebook and Instagram.
Summary
F1 driver Susie Wolff loses driving ban appeal
Oxford United superfan Steve Dyer dies
Oxford University develop lip-reading software
That's all for BBC Local Live for Oxfordshire this week.
The service will return at 08:00 on Monday.
Weather: 'Mild but windy'

During this evening and overnight it'll be mild but rather cloudy and windy, with the odd spot of rain at times. 
The winds should begin to ease during the early hours though. 
Minimum temperature: 7C (45F). 
Oxford's Clarendon Centre was hit by major jewel thefts
The cycling jewel thieves hit Goldsmith's at Oxford's Clarendon Centre in December 2015.
They were caught on CCTV smashing their way into the shopping centre and forcing open the shutters of the store. 
You can see the footage here .
Gang travels by bike to stores stealing gems worth millions
A gang of jewel thieves, who used bikes to get around, have been jailed for a total of 47 years.
Six men were sentenced at Stoke-on-Trent Crown Court for the offences committed between November 2015 and September 2016. A seventh man is awaiting sentence.
They raided shops in Milton Keynes, Oxford, Lancashire, Hampshire, Kent, Stoke-on-Trent, Derby, Peterborough and Stratford-upon-Avon.
Staffordshire Police said the group could be linked to the crime academy in Romania which trains people in evading detection.
Banbury to get new community centre
The Hill Youth and Community Centre in Banbury is to get a new £840,000 building after it was decided to demolish the current building in Dover Avenue because of its poor condition.
The new site in Bretch Hill, which Cherwell District Council's planning committee gave permission for yesterday, will include a badminton court.
Lead member for planning Colin Clarke said: "We deliberately chose to build the community centre from scratch because the existing one is too damaged and the refurbishment would not have been cost effective. 
"Of course, it will take more time to deliver a brand new building but this is going to be a valuable long-term investment in the community."
Thame restaurant 'improved' after rat problem
Howard Shannon
BBC Radio Oxford News
A Thame restaurant that had been told to stop using its food storage area because of a rat problem has been given the all clear. 
The Star and Garter Indian restaurant in Wellington Street was visited by health inspectors earlier this month.
Officers found rat droppings and damage to the structure of the rear storage area and cellar. 
A Hygiene Emergency Prohibition Notice was issued and the restaurant was told to pay costs of £1,443. 
A return visit on Monday showed the necessary improvements had been carried out.
Selfie at superfast broadband event
Matt Hancock, the Minister of State for Digital and Culture, visited Milton Park today, as part of an event about the Better Broadband for Oxfordshire roll-out.
Organisers say more than 6,500 Oxfordshire businesses now have access to superfast broadband, including about 250 firms at the business park.
Mr Hancock took a selfie which included some of the movers and shakers at the event, including leader of Oxfordshire County Council Ian Hudspeth, and leader of the Vale of White Horse District Council Matthew Barber.
He said: "I'm delighted we've now reached more than 70,000 additional properties in Oxfordshire, providing a tremendous boost to the local economy, and helping make sure that the people of Oxfordshire have the connectivity they need in today's digital society."
Oxford comma comeuppance for US dairy
A US dairy faces an overtime bill of about $10m (£8m), after a group of truck drivers won a pay dispute that hinged on the Oxford comma .
An appeal court sided with the drivers, saying the lack of a comma in the state of Maine's overtime laws made the regulations too ambiguous.
The ruling has been branded "profoundly nerdy"  by Quartz , while  the Guardian  says it "will delight grammar nerds and Oxford comma enthusiasts anywhere".
Reality TV star in by-election bid

Breaking
Former F1 test driver Wolff loses driving ban appeal

Former F1 driver Susie Wolff has failed in her bid to get a driving ban for speeding overturned. 
The 34-year-old, who works as an ambassador for Mercedes, told a judge in Oxford Crown Court that losing her licence was "hugely embarrassing" and would affect her charity work. 
She was caught doing 35mph in a 30mph zone in June 2015 in the village of East Hanney in Oxfordshire. 
The driver worked for Williams Formula One between 2012 and 2015. 
Helen and Douglas House thank terminal U's fan
Oxford-based hospice Helen and Douglas House has thanked U's fan Steve Dyer for his generosity to the charity. 
Mr Dyer, who lived in the USA, died of terminal cancer today. 
Last year, Mr Dyer donated two Oxford United season tickets to the Helen and Douglas House hospice. 
The charity's chief executive Clare Periton said: "[The tickets] brought much joy and happiness to the young people who went along to the matches.
"Our thoughts are with his family and friends."  
Deer Park Medical Centre patients urged to find new surgery
About 4,000 patients in an Oxfordshire town have been urged to register with a new surgery after the health secretary said their medical centre should close.
Jeremy Hunt said patient safety was behind the decision to close Deer Park Medical Centre in Witney on 24 March. 
Witney MP Robert Courts called it a "vital community asset that should be retained".
Oxfordshire Clinical Commissioning Group said it was unable to reach a deal with a GP service provider.
No sentencing in Thames Water case due today

Duncan Kennedy
BBC South of England Correspondent
Earlier we reported that a fine was likely to be imposed today on Thames Water, after it admitted water pollution and other offences at sewage facilities in Buckinghamshire and Oxfordshire. 
I'm at Aylesbury Crown Court and the judge has just said that because there's a further indictment to consider, sentencing is now expected on 21 March. 
Oxford scientists develop lip-reading computer

Rory Cellan-Jones
Technology correspondent
Scientists at Oxford say they've invented an artificial intelligence system that can lip-read better than humans.
The system, which has been trained on thousands of hours of BBC News programmes, has been developed in collaboration with Google's DeepMind AI division.
"Watch, Attend and Spell", as the system has been called, can now watch silent speech and get about 50% of the words correct. That may not sound too impressive - but when the researchers supplied the same clips to professional lip-readers, they got only 12% of words right.
Appeal after homophobic attack in Oxford
On Wednesday at about 03:00 three people driving along Park End Street in a car shouted homophobic abuse at a man and his friends who were out in the street.
The car stopped and a physical altercation took place between two offenders and the victim before the offenders then drove away.
The victim, a 29-year-old man, did not sustain any injuries during the incident. Police are appealing for witnesses to come forward.
Travel update: Congestion after crash near Kidlington

Al Ryan
BBC Oxford travel presenter
In Kidlington there is severe congestion on A4260 Oxford Rd after a collision at the junction for Bicester Road. One lane is closed in both directions and police are on the scene.  
Oxford parking machines: Your comments on Facebook
A video about homeless people lending a hand to confused drivers who can't work out how to use Oxford's parking machines has attracted a fair few comments on our Facebook page.
Michelle Stimpson said: "I've used that car park and the homeless people genuinely are happy to help and if they save me money I cant see the harm in giving them a small amount back seeing as they sit there and haven't got anywhere else to go and they're not really causing any one any harm just helping." 
Franca Potts said: "They do that in the car parks in France in the hope you will give them something. It usually works!"  
Raph Maroneyt said: "Those guys have been there for years doing that, the one guy there sells nice art too."
Homeless people help shoppers use 'baffling' parking machines
Oxford United superfan Steve Dyer dies of cancer
We are sad to report this morning that Oxford United super-fan Steve Dyer has died.
The 59-year-old was given four months to live when he was diagnosed with bladder cancer in November 2015. He was from Oxford but had moved to New Hampshire in the US.
Steve flew back to the UK to watch the U's play at Wembley in the Johnstone's Paint Trophy final last April and was invited to meet the team.
And last year he donated two Oxford United season tickets to the Helen and Douglas House hospice.
The club made him an honorary member of the team for the rest of the season, listing him as number 12 on the official team list and match programme.
Today's Oxford Mail front page
Thames Water to be fined over sewage spill
Thames Water is today expected to be handed the largest ever fine for river pollution in the UK by a judge at Aylesbury Crown Court.
The company admitted pumping millions of gallons of untreated sewage into the River Thames. 
It pleaded guilty to water pollution and other offences at sewage facilities in Buckinghamshire and Oxfordshire. Fish and birds died following the spills in 2013 and 2014.  
Today's weather with Bee Tucker
Morning and welcome to Oxfordshire live on Friday 17 March.
Throughout the day we'll be bringing you news, sport, weather and travel from across Oxfordshire.
You can get in touch with us using  email , on  Twitter  or using our  Facebook page .