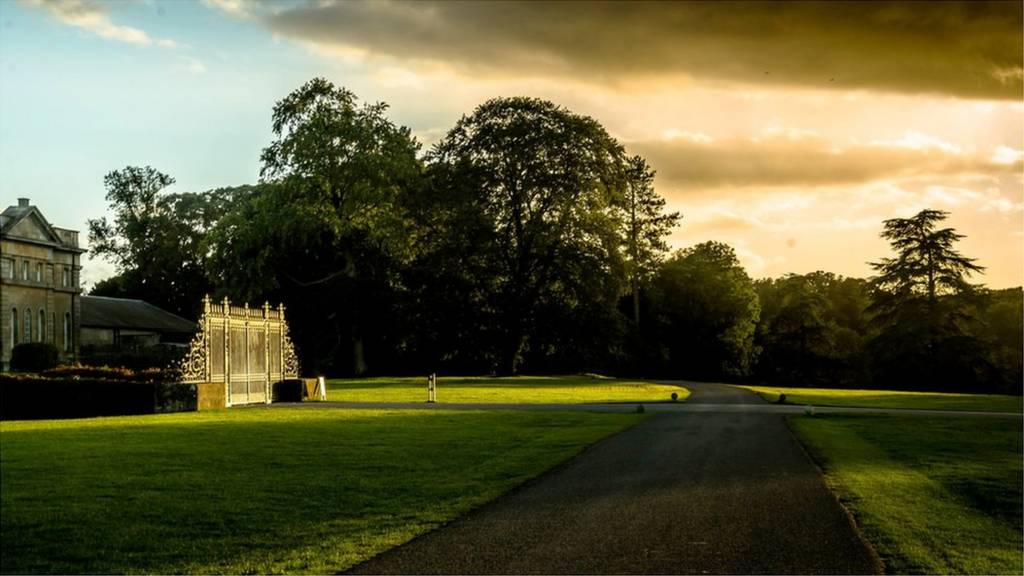 Oxfordshire Live: Wednesday 11 January
Follow all the latest updates from the BBC Oxford team on Twitter @BBCOxford, Facebook and Instagram.
Summary
Man arrested by police investigating rape near Oxford Brookes' Harcourt Hill campus
New Didcot contractor 'by end of month'
That's all for tonight. BBC Local Live for Oxfordshire returns tomorrow at 08:00.

Alexis Green

BBC South Today weather presenter

BBC weather presenter Alexis Green says there is a "great deal of uncertainty" over the chance of snow in the south tomorrow.

She says: "We have all the ingredients for snow - intense rain, cold air from the north and the right wind direction.

"But it is less likely along the coast where it will be warmer. More likely for areas north of the M4.

"The uncertainty is about the track and intensity of the weather system, meaning that confidence is low in the amount and extent of any snow."

Oxford professor meets child superfan

An eight-year-old girl who wrote to ask an Oxford University professor to visit her school has had her wish fulfilled. 

Connie Gordon wrote to Dame Professor Carol Robinson to tell her she wants to be a chemist when she grows up. 

The Royal Society fellow surprised Connie and her classmates with an impromptu visit. 

Travel update: Accident closes A361 in Little Faringdon

The A361 in Little Faringdon is closed in both directions between the B4477 junction and the Hambidge Lane junction, because of an accident.

Tonight's weather: 'Breezy with some frost'

Any showers will die away through the evening to leave a dry rest of the night across Oxford. 

Breezy conditions will remain, with a frost in sheltered spots. 

Minimum temperature 2C (36F).

Your pictures: 'Windy day in Abingdon'

Thanks to Amy Todd for these pictures taken "of a beautiful, windy day in Abingdon, before the snow storm may hit" taken earlier today.

If you've got a picture you'd like to share with us please send it here.

WATCH: Teaching youngsters road safety

Raleigh Park rape: Police issue new description of offender

Thames Valley Police has slightly altered its appeal for witnesses to a rape at knifepoint in Botley last night.

A spokesman said the woman was walking along Harcourt Hill between 19:45 and 20:10, as opposed to between 20:10 and 20:15 as previously reported.

A new description of the offender says he was wearing dark black clothing, with a hood up and a balaclava covering the lower part of his face.

He is white, around 30-years-old, muscular and just under 6ft.

Trump 'meltdown' tweet: More of your comments

Oxford City Council apologised earlier for a blunder that saw it tweet a message describing Trump as being in a meltdown as he dismissed claims Russia had compromising material on him.

Following news of the apology, Dan Hart on Facebook said: "I should think so too, sullying his otherwise impeccable character."  

Katherine Newman-Warren added: "If he isn't [in meltdown], then he should be... I'd be surprised it he gets sworn in before he's off to answer questions!"

But Robert Bedding said: "Yesterday the Russians did everything they could to get Trump elected. Today the same press is saying Russia has a dossier that is going to stop Trump being the new President. I have never seen such tripe and rubbish in all my life. The press should just get over it. Trump won and will be President. Respect democracy."

U's derby ticket allocation sold out

Fans call for permanent Goring memorial to George Michael

Nina Goodman says on Facebook: "Yes please. He was my first crush. I visited his home on Sunday... a plaque would be a fabulous idea, maybe a statue somewhere in the village?"

Izzy Burberry says: "A discreet plaque on the house would be good. His music is his lasting memorial."  

Football fixtures this evening

Ross Heaton

BBC Oxford Sport

In the Southern League Cup this evening Banbury United face Aylesbury United in Thame for a place in the quarter finals, while it's Kidlington vs Royston in a Division One Central League game.

Trump 'meltdown' tweet: Your comments

Oxford academics warning of Brexit 'disaster'

Sean Coughlan

BBC News, education correspondent

A "hard Brexit" would be the "biggest disaster" to have hit the UK's universities for many years, a university head told MPs.

Image caption: The MPs were visiting Pemboke College, Oxford

Alistair Fitt, vice chancellor of Oxford Brookes, was giving evidence to the Education Select Committee, holding a special away-day session at the University of Oxford.

With the elegant panorama of Pembroke College behind them, the MPs wanted to find out what would be the impact of Brexit on the UK's university sector.

Getting in tune for Chippy festival

Travel update: Slow on A34 Western By-Pass northbound

There's very slow traffic on A34 Western By-Pass Road northbound in Oxford between the Botley Interchange and Peartree Interchange. There's a broken down car transporter just before Peartree.

Oxford United favourites to win trophy

Oxford United now have a realistic chance of reaching Wembley for the second successive season and boss Michael Appleton says they can go all the way in the EFL Trophy after reaching the quarter finals.

The U's beat Scunthorpe 4-1 last night and are one of only three League One teams left in the competition with the draw for the next round set to take place tomorrow.

United are now the bookies favourites to win the tournament and Appleton told BBC Radio Oxford there is no reason why they cannot beat any of the remaining teams 

Quote Message: We're now a League One side, there are only a couple of League One sides left in the competition, we're two games away from hopefully another opportunity. from Michael Appleton Oxford United manager

Oxford City Council sorry for 'Trump in meltdown' tweet

Oxford City Council has apologised after a tweet from its account described President-elect Donald Trump as "in utter meltdown". 

It followed Mr Trump's tweets dismissing claims Russia has compromising material on him. A spokesman said the tweet was wrongly sent from the council's account.

A statement said: "A member of staff mistakenly issued a personal tweet on the council's official twitter feed commenting on the President-elect Donald Trump. 

"This error was spotted by our internal monitoring and quickly deleted. The city council apologises for any offence it may have caused." 

The council's tweet, which was up for about 20 minutes, replied to one by Mr Trump, which said: "I HAVE NOTHING TO DO WITH RUSSIA - NO DEALS, NO LOANS, NO NOTHING!"