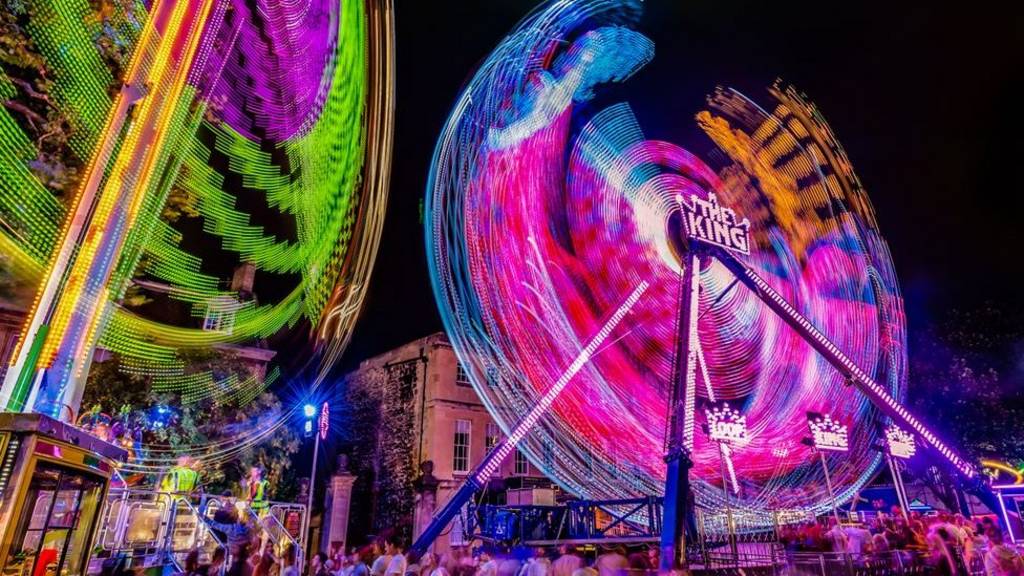 Oxfordshire Live: Wednesday 7 September
Summary
New job 'created' for under-fire Southern Health boss
Director of public health warns of huge rise in over 85s
Parents' anger at school closure
BBC Oxford's Lilley Mitchell tracked on traffic cam
Join us from 08:00 tomorrow for more live updates.

Southern Health documentary on tonight

A BBC South documentary team has had exclusive access to the under-fire Southern Health NHS Foundation Trust and former chief executive Katrina Percy. 

You can watch Broken Trust tonight at 19:30 on BBC One, or on the BBC News Channel at 20:30, and afterwards on the BBC iplayer.   

Disability charity says NHS trust 'delivered nothing'

An open letter sent today to Southern Health chairman Tim Smart from the Oxford learning disability charity My Life My Choice says the trustees will no longer support the trust's leadership.It said: "After considerable time and effort by our charity's champions in trying to help the leadership of Southern Health act in a responsible and kind way we now know that we have been wasting our time.

"After Connor Sparrowhawk's death in 2013 the leadership of Southern Health were falling over themselves to speak with the people with learning disabilities that lead our charity."

It added that after making many promises in the aftermath of Connor's death Southern Health had "delivered nothing".

Hospitals pipeline plan awaits verdict

Controversial plans to link the John Radcliffe and Churchill Hospitals by pipeline will be discussed by Oxford City Council tonight. 

Copyright: OXFORD UNIVERSITY HOSPITALS NHS FOUNDATION TRUST

The link would transfer excess heat between sites, saving Oxford University Hospital's Trust £11.5m over 25 years. 

Planning problems have delayed digging - in January work was halted as the project lacked the right permissions. 

Motorbike and car in Wheatley road incident

We have more information on that road closure in Wheatley.

Thames Valley Police was called to the incident on Old London Road at 16:02 and it involved a motorbike and a car.

The fire service and ambulance service are also at the scene.

Travel update: London Road in Wheatley blocked

London Road in Wheatley is blocked near the Old London Road junction, because of an accident.

Whooping cough cases increase

Cases of highly infectious whooping cough have increased by 25% across the south region, posing a serious risk to babies and young infants, NHS England has warned.

There were 1,141 cases of whooping cough in the region in 2014, increasing by over 25% to 1,432 in 2015. 

Dr Nigel Acheson, regional medical director, said it can lead to pneumonia, brain damage and even death.

"On average just 60% of women receive the vaccination, meaning many are putting their baby at risk, he added.

Travel update: Water main work slows Botley traffic

There's slow traffic on the A420 Botley Road in both directions in Oxford at the Abbey Road junction, because of water main work and temporary traffic lights.

Little Voice on the radio

Earlier Danny Cox spoke to Sarah Moss, star of The Rise and Fall of Little Voice at The Chipping Norton Theatre.

The production, which the theatre calls its biggest to date, begins next Wednesday.

Travel update: Slow traffic in Burford

There's slow traffic on the A40 in both directions in Burford between the White Hill junction and the B4020 Shilton Road junction in the roadworks area.

Passengers, friends and colleagues pay tribute to 'dancing' Oxford bus driver

Passengers, friends and colleagues have paid tribute to a "dancing" Oxford bus driver who died when his car overturned in Wantage.

Irregular heartbeat linked to higher heart attack rate

People with an irregular heartbeat have a higher risk of heart attacks, heart failure, kidney problems and sudden cardiac death, a new study involving Oxford University scientists has found. 

Atrial fibrillation - having an irregular heartbeat - has already been linked to an increased risk for stroke. 

But links between the condition and other cardiovascular problems are less clear. 

Chalgrove Airfield sale 'will help raise £225m for public purse'

Ageing Oxfordshire: Report 'feels like Groundhog Day'

Paul Cann, chief executive of Age UK Oxfordshire, said reading the director of public health's report "felt like Groundhog Day".

He added it "ought to be good news we are living longer" but that issues surrounding how we care for an ageing population had been put in the "too difficult tray".

Quote Message: I will only be a problem if we let it become a problem. We need to find money for more community care, and value older people's energy and talent to keep them active. from Paul Cann Chief executive of Age UK Oxfordshire

Ageing Oxfordshire: GP calls for more financial support

Matthew Cheetham, a GP from Oxford, insisted more funding was needed to deal with the older patients' complex, chronic health issues.

Quote Message: It's regular for me to see a patient aged over 80 with issues such as diabetes, dementia, chronic pulmonary disease and others. You try sorting that out in a 10-minute appointment. We will need more GPs, nurses and healthcare assistants. That will just have to happen. from Matthew Cheetham Oxford GP

Train delays between Reading and Didcot Parkway

CATCH UP: Live at traffic control

We were at the traffic control centre all morning. Leader of the county council, Ian Hudspeth took your traffic questions live. Have a watch...  

Woman dies in Banbury road crash

A woman has died after a road crash in Banbury on Monday morning.

The 19-year-old, from Northamptonshire, died after the silver Toyota Yaris she was travelling in hit a tree next to the A361 near Williamscote Hill.

The driver, also a 19-year-old woman from Northants, was taken with her to the John Radcliffe Hospital in Oxford. She was released from hospital with minor injuries.

Police are appealing for witnesses to the collision or who saw the silver Toyota Yaris before the collision.

Council leader criticises drivers over Frideswide Square damage

County council leader Ian Hudspeth has criticised drivers for damaging kerbs at the recently revamped Frideswide Square junction in a BBC Oxford Facebook Live.

Image caption: Ian Hudspeth speaking to BBC Oxford on Facebook Live

Work to fix damaged kerbs has again begun this week, less than a month after work was carried out to repair damaged kerbs at another part of the £6.7m junction.

Quote Message: The work is at another location where people are overrunning the kerbs and causing cracking underneath. We're repairing them and making them stronger, but what's interesting to see is we have temporary barriers in place and drivers are able to get round. The correct road radius is there, and we ask drivers to respect that junction and drive on the road surface. from Ian Hudspeth Leader, Oxfordshire County Council

Botley Road likely to be partially closed for at least three days after water main erupts

Botley Road is likely to be partially closed for the next three days at least, because of a burst water main. The road surface just in front of Abbey Road near the One fusion restaurant erupted this morning as gushing water forced its way through the Tarmac.