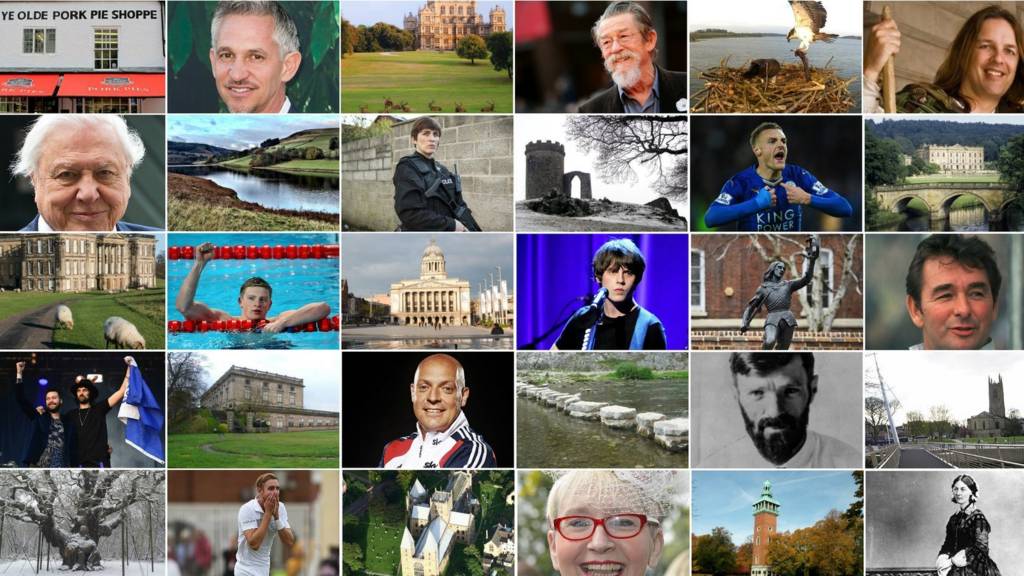 Severe disruption: M1 Derbyshire southbound

BBC News Travel

M1 Derbyshire southbound severe disruption, from J29 for A617 Chesterfield to J28 for A38 Alfreton Road.

M1 Derbyshire - One lane closed on M1 southbound from J29, A617 (Chesterfield) to J28, A38 (Alfreton), because of a broken down vehicle. Traffic is coping well.

To report traffic and travel incidents dial 0330 123 0184 at any time

Severe accident: A52 Nottinghamshire both ways

BBC News Travel

A52 Nottinghamshire both ways severe accident, at A6514 Middleton Boulevard.

A52 Nottinghamshire - A52 Derby Road partially blocked and slow traffic in both directions at The Qmc Island, because of an accident involving two vehicles.

To report traffic and travel incidents dial 0330 123 0184 at any time

Severe disruption: A1(M) Nottinghamshire northbound

BBC News Travel

A1(M) Nottinghamshire northbound severe disruption, from J34 for A1 to A1.

A1(M) Nottinghamshire - One lane closed on A1(M) northbound from J34 A1 to A1(M) J35, because of a broken down vehicle. Traffic is coping well.

To report traffic and travel incidents dial 0330 123 0184 at any time

Our live coverage across the day

That's all for live updates today. Join us again tomorrow from 08:00.

Weather: Not quite as hot

Tonight won't be as warm as last night, thankfully. There's a minimum temperature of 14°C (57°F).

Tomorrow looks set to be fine, dry and warm with a maximum temperature of 26°C (79°F).

£30m New Walk regeneration complete

Namrata Varia

BBC Radio Leicester producer

It started in February 2015 with a bang, a big cloud of smoke and a huge pile of rubble.

But after more than three years of building work, new businesses, shops and flats have today opened around the former home of the city council on New Walk in central Leicester.

City Mayor Sir Peter Soulsby said: "This marks a new chapter for King Street, which really is another jewel in the city's crown".

Garden centre staff 'devastated' after ram raid

One of the workers at a Nottinghamshire garden centre that was ram-raided yesterday morning has said it was like having her own house burgled.

Three men were seen on CCTV using a stolen forklift truck to smash a hole in the wall of a recently constructed building at Cherry Lane in Bradmore at about 06:30.

Andy Jermy, head of commercial operations, said it's been "distressing" for the staff.

"We're all upset. We're a family firm, although we're growing across the country, we're very much Nottingham-based," he said.

"One lady there said she felt devastated - she said it was the same as having your house burgled.

"They really were upset but they've done a fantastic job of keeping it open."

Dog rescued from hot trailer treated by vet

A dog rescued from "unbearable heat" in a trailer yesterday remains with a vet and will be moved to kennels "for now", police said.

Copyright: Derbyshire Police

Officers are speaking to the owner of the spaniel after it was rescued in Long Eaton.

PCSO Matt Boyer said the RSPCA has been informed and is working with the police.

Copyright: Derbyshire Police

Cheapskate thief steals flowers on Valentine's Day

Garden centre ram raid: New CCTV pictures released

New images of people police want to speak to after a ram raid in Nottinghamshire have been released.

Copyright: Nottinghamshire Police

Burglars used a forklift truck to smash a hole in the office of Cherry Lane in Bradmore and steal a safe.

Police say they want to speak to three men in the CCTV images.

Copyright: Nottinghamshire Police

Staff were left "devastated" after the raid, months after the building was constructed.

They say it's caused £30,000 of damage.

Road closed for several hours after crash

Two cars were involved in a collision on the road between Chesterfield and Matlock at about 12:00, according to Derbyshire Fire and Rescue.

One of the cars was on its side. Three casualties were cut out and one was taken to hospital in Sheffield by air ambulance.

Two were taken to the Royal Derby Hospital by road ambulance.

The road is likely to remain closed for a while yet.

Thor the Chihuahua spared after biting delivery driver

Sophie Cook

BBC Radio Leicester producer

A Leicestershire naturist is urging people to strip off and take a 'fig' leaf out of the latest report into the French way of life.

According to the French Federation of Naturism (FFN) growing numbers of French people are embracing the liberté of nudism, not just on beaches but also for activities from yoga, singing and gym classes. Carol Homa, Secretary of Desford Swim and member of British Naturism, says we too should be embracing our bodies.

But are we too prudish to get naked? Don't forget the sun cream in this weather if you're up for it!

Quote Message: There are more people coming and enjoying being naked , some people have lived it for years, and some are just finding the enjoyment. With this hot weather it just makes it more sensible to be nude." from Carol Homa Secretary of Desford Swim and member of British Naturism

Arrests after axes and knives brandished

Three men and a 17-year-old boy have been arrested after reports of two men armed with axes chasing a car in Leicester.

Police were called to Windley Road and Broomfield Road at about 17:50 on 12 July.

Later that evening they were called to a report of a group of men in Windley Road carrying large knives.

A 20-year-old man was arrested on 12 July on suspicion of violent disorder.

A 21-year-old was arrested on 18 July for the same offence, as was a 23-year-old in Rothley on Friday.

The 17-year-old was arrested yesterday for the same offence and an unrelated robbery of a car and mobile phone in Goldhill, Leicester, last month.

They've all been released while police carry out further investigations.

East Coast line will not return to private ownership

The East Coast Main Line will not be returned to full private ownership as before, the Transport Secretary has confirmed.

Chris Grayling has told MPs on the transport committee that, after being taken back into public ownership three times - the line would be treated differently in future.

The line, now known as London North Eastern Railway (LNER), passes through Retford and Newark.

It was brought back under public control last month, following the failure of the Stagecoach and Virgin Trains franchise.

Man 'touching himself' in nature reserve

Police have said they're investigating after a report of a man touching himself inappropriately at a Leicester nature reserve.

It happened at Aylestone Meadows around 16:50 on Friday 6 July.

Your pictures: Scorched East Midlands

Parts of the region are looking more Mediterranean than Midlands at the moment.

Here's Hoveringham in Nottinghamshire.

Copyright: Steve Plew Notts

Check out the cracks in the dry earth in Kegworth.

And here's Melbourne, Derbyshire, resembling its Australian namesake.