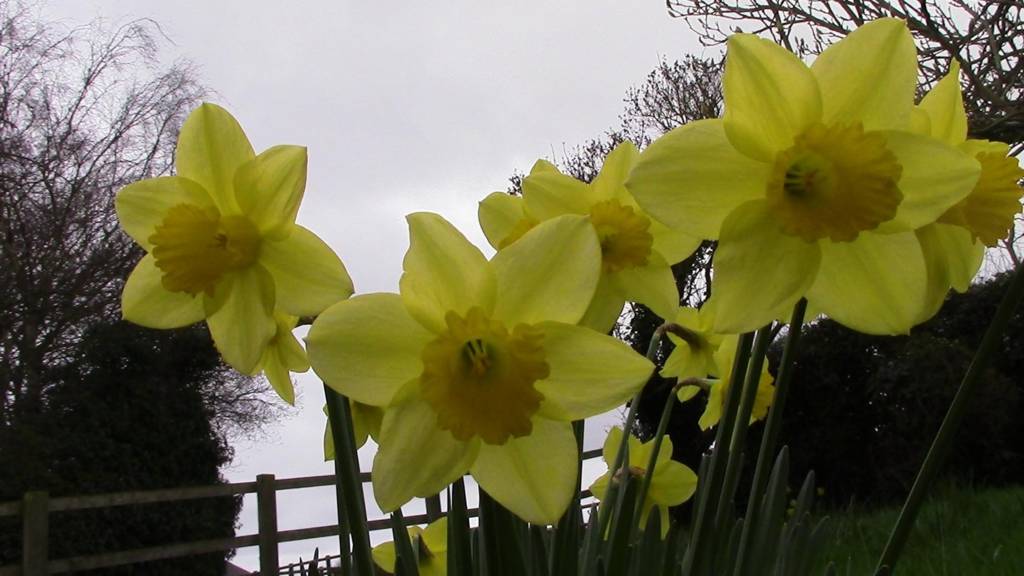 Latest updates: Nottinghamshire Live
Our live coverage across the day

That's all from Local Live.

Join us again tomorrow.

Your pictures: Cossall canal turns red

Steve A, who took this shot, reckons the red substance on the water is azolla, an aquatic fern.

Is he right? Let us know.

Weather: Cloud increasing

Another cold night. It'll turn increasingly cloudy from the west but we'll hold on to a few clear spells. 

There'll be a few showers but for most becoming drier into the early hours.

Minimum temperature: 4C (39F).

Woman missing from Loughborough

Amy Woodfield

BBC Local Live

This is Jean Fuller - the 68-year-old was reported missing from the Sharpley Road area of Loughborough yesterday...

Copyright: Leicestershire Police

Jean was last seen heading to Loughborough town centre and is now believed to be in the Nottingham area.

Police have said they are concerned about her welfare and want to hear from anyone who has seen her.

Travel: City centre problems getting worse

Man arrested over Newark sex attack

A man has been arrested on suspicion of a serious sexual assault in Newark.

Police said the woman was attacked in Castle Gate at about 01:55 on Saturday.

The 24-year-old man has been bailed pending further enquiries.

He wasn't the best manager. But he was in the top one. 

Brian Clough would have been 82 today. Happy Birthday, boss.  

Rugby: Eden signs for Nottingham

Tiff Eden has signed a one-year permanent deal with the Green and Whites from Worcester Warriors.

Copyright: Nottingham Rugby

  He returns to the Bay in the summer for a fourth spell.  

Travel: City centre delays

It's also affecting buses from the Broadmarsh

Travel: Fire causes bus delays

Fire latest: Residents not allowed home yet

Kevin Stanley

Reporter, BBC Radio Nottingham

Canning Circus fire under control but no sign of residents being allowed back in any time soon.

Raleigh Square fire: Your pictures and videos

Water main burst in Eastwood

The burst pipe is on Church Street.

Severn Trent says its teams are on site trying to fix it.

Watch: Firefighters tackle blaze

Kevin Stanley

Reporter, BBC Radio Nottingham

Flat fire 'under control'

Another picture of the blaze

Fire spreads to roof, residents evacuated

Kevin Stanley

Reporter, BBC Radio Nottingham

Firefighters were called to this block just after 15:00.

The fire itself is in one of the top-floor flats in a building that is six storeys high.

From where I've been standing I've seen smoke billowing out of one of the windows.

Firefighters have been trying to bring it under the control.

In the past half-an-hour the fire has spread to part of the roof area.

This block was built in 2004 and is part of a series of over 60 apartments on Raleigh Street.

A couple of dozen residents are being moved out of the area for their own safety.