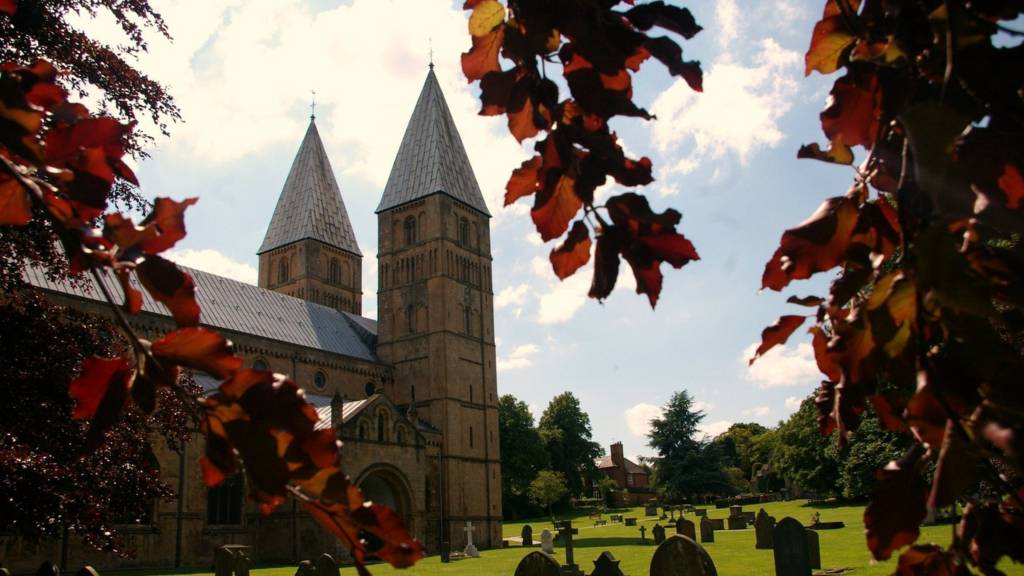 Latest updates: Nottinghamshire Live
Summary
Updates for Monday 6 March 2017
PC dismissed over off-duty assault
City farm may have to cull 100 birds over flu fears
Bros cancel Nottingham show
Two lanes reopen on M1 northbound after five-vehicle crash
Norway praises Nottingham's eco-expressway
Cricket: Notts sign NZ leg-spinner
News, sport, travel and weather updates resume at 08:00 Tuesday
Our live coverage across the day

That's all from Local Live.

Join us again tomorrow.

East Midlands weather update: Frost possible tonight

Not a bad start to the week! 

There is a chance overnight of a few showers, becoming drier in the early hours , with a touch of frost possible in the coldest spots. 

Ferry disaster family 'should never be forgotten'

Victoria Hicks

Reporter, East Midlands Today

Ceremonies have been held in the UK and Belgium today to mark the 30th anniversary of the Zeebrugge disaster.

The passenger ferry, Herald of Free Enterprise, capsized soon after setting out for Dover, killing 193 people.

Among them were 28-year-old Kiran Devi Parson, from Mansfield Woodhouse, and her father Sudershan Lal Singhal.

She was on a day trip with her father and husband.

Beverly Willows, from Warsop, said her sister and dad should never be forgotten.

Her brother-in-law survived, but he has since died.

Guide dog 'saves' blind footballer

A blind footballer and his guide dog, who he credits with saving him at a "very difficult time", are up for a national award.

Nathan Edge, who's from Mansfield, lost his sight when he was 19. He said he "gave up on life", but it was his dog, Hudson, who pulled him out of it.

The 22-year-old is now studying massage therapy at The Royal National College for the Blind in Hereford, and is part of the England blind football development squad.

The two are finalists in the Eukanuba Friends for Life award and the winner will be announced on 12 March.

PC dismissed over off-duty assault

A Nottinghamshire Police officer has been dismissed after he was convicted for an assault while off-duty.

PC Gary Nicholls, who was based at Worksop police station, was convicted of assault on Tuesday 2 August 2016 at Southern Derbyshire Magistrates' Court, Nottinghamshire Police said.

An appeal against the conviction was dismissed at a hearing last month.

At a misconduct hearing at Nottinghamshire Police HQ, Nicholls, 43, was found to have breached the standards of professional behaviour in respect of discreditable conduct.

Det Insp Louise Jordan said: "Nottinghamshire Police expect the highest standards of behaviour from its staff. 

"The conviction of PC Nicholls fundamentally undermines the trust and confidence placed in him by Nottinghamshire Police and damages public confidence in policing."

Notts band sell out venue three times

BBC Introducing East Midlands

Congratulations to Warsop-based Ferocious Dog , who have become the first act ever to sell out three consecutive nights at Rescue Rooms. 

Stunning achievement!  

Your photos: Blooming blackthorn

Spring looks like it's springing in Colwick Country Park in this picture of blackthorn flowers.

Girl, 15, missing for three days

Have you seen missing Shola Folorunso?

Copyright: Nottinghamshire Police

The 15-year-old was reported missing from Basford on Friday.

She was last seen wearing a blue Adidas jacket, grey top, black leggings and white Nike Air trainers, Nottinghamshire Police said.

The price of your bus ticket could be about to go up.

Nottingham City Transport has announced a number of fare increases from the end of the month.

But it is freezing some... if you use the company's mobile app.

It may be March, but it's still freezing out there...

Sign causes castle confusion

Kevin Stanley

Reporter, BBC Radio Nottingham

Oops! We're not entirely sure who's been tampering with the tourism signpost outside the BBC building on London Road...

Suffice to say that this ISN'T the correct way to Nottingham Castle.  

Weather: Scattered showers

Cloud will continue to thicken this afternoon with a mixture of scattered showers and some bright, sunny spells 

Highs of 10C (50F).

City farm could cull 100 birds over flu fears

Dominic Johnson

BBC Radio Nottingham reporter

These birds at Stonebridge City Farm - around 100 in total - risk getting bird flu if a new enclosure isn't built fast.

Last December, the government ordered all poultry to be kept indoors to protect them from wild birds which might carry the highly contagious virus.   

But the barn where the Stonebridge birds were kept during the winter ban is now full of expectant sheep as it's lambing season. 

Although some areas of Nottinghamshire are now classified as low risk, the farm in St Ann's isn't.

Therefore the birds would have to be found shelter or the farm could face a hefty fine.

The farm is trying to raise £1,000 for netting to build an enclosure.

Your photos: Full marks for uni shot

Nottingham University was looking exceptionally grand under pure blue skies this morning.

M1 fully reopens after crash

And there's no longer a diversion in place from junction 26.

Bros cancel Nottingham show

Commiserations 80s fans.

Brothers, Matt and Luke Goss, better known as the newly reformed pop duo Bros, have cancelled all of their concerts outside London and Manchester.

They were due to play Nottingham's Motorpoint Arena on 23 August.

The dates had been cancelled "due to unforeseen logistical circumstances", with the brothers offering "sincere apologies" to fans, according to a statement released by the band.

Cricket: Sodhi signs for Notts

New Zealand leg-spinner, Ish Sodhi, has signed for Notts Outlaws.

Sodhi made a huge impact in the recent Big Bash and has been snapped up for the entirety of the 2017 NatWest T20 Blast.  

Forest relegation 'no longer a worry'

Ex-Nottingham Forest full-back, Brian Laws, believes an improvement in fitness levels is helping the Reds to achieve the results they need to stave off the threat of relegation. 

The 3-0 win over Brighton at the weekend moved Forest six points clear of the bottom three and Laws said he's no longer worried about Forest going down this season.  

Scandinavians praise Nottingham's eco-car lane

You'll have heard about - and may well have got stuck in traffic because of - Nottingham's eco-expressway, the UK's first priority lane for electric cars.

Norwegian transport officials have praised Nottingham for the introduction of the lane along the A612 in Colwick, which will be for ultra-low emission vehicles only.

Norway has the world's highest take-up rate for electric vehicles, thanks to similar initiatives. 

Here's what Sture Portvik, of the City of Oslo, had to say.

"Congratulations to Nottingham because that's a very good way to start.

"I can assure you it's a fantastic feeling going in from suburbs in the morning and riding in the taxi lanes, seeing the queue just standing close to you."

M1 crash: Picture released

Incredibly there were no serious injuries in the crash on the M1 this morning, officers said.

Police have released this picture of the overturned car involved in the five-vehicle crash which closed the northbound side between junctions 26 and 27.

Two lanes have now  reopened on the northbound side but there are still delays.