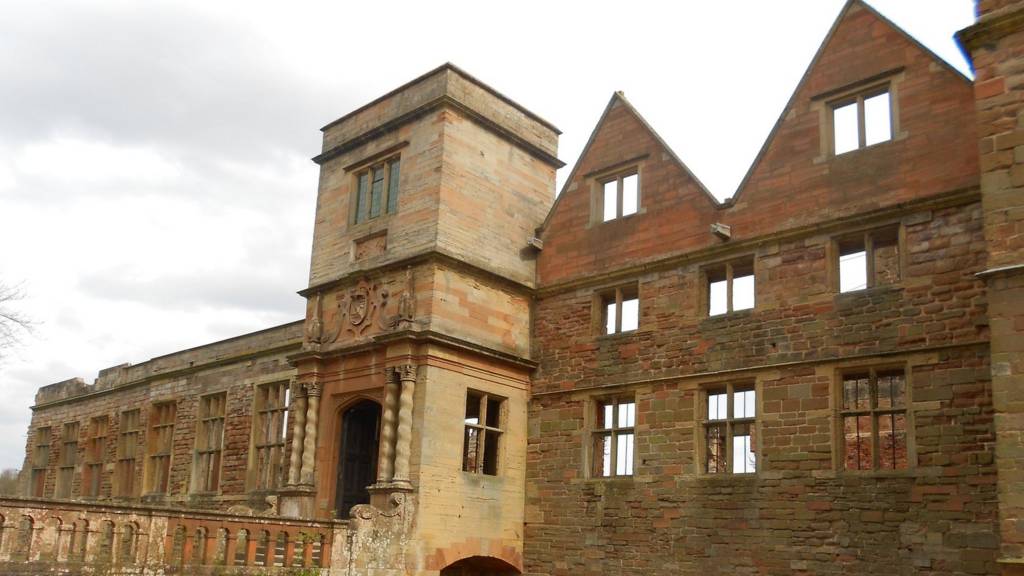 Latest updates: Nottinghamshire Live
Summary
Updates for Thursday 16 February 2017
Nightclub probed for turning away black group
Nursery 'named and shamed' for underpaying staff
Council calls for cash to protect education
Swimmer set to tackle arctic challenge
Green and Whites name side for Knights
News, sport, travel and weather updates resume at 08:00
Our live coverage across the day

Our live updates have now ended and will return tomorrow from 08:00. 

Weather: Mild night but rain around

A fairly cloudy night with some patchy rain.

Rain will become lighter into the early hours. 

Some patches of mist & fog will develop over high ground. Minimum temperatures of 7C (45F).  

BBC Nottingham on Instagram

Calum McKenzie

BBC Local Live

For those of you already following us - I apologise for what I freely admit was nothing more than a shamless plug...

Nottinghamshire's best pictures

Joined us over on Instagram yet? Start following BBC Nottingham to see some of the region's best pictures.

What are you waiting for? 

Restaurant closure 'disappointing'

Calum McKenzie

BBC Local Live

The general manager of the Victoria Centre has been speaking about what will happen when Coast to Coast closes at the end of the month. 

"We're disappointed to hear that Coast to Coast is closing its store here," Nigel Wheatley from intu said.  

"This is a commercial decision taken by the restaurant and we would like to wish their staff well. 

"We're always working hard to refresh our store line-up with new and exciting retailers and we'll be in a position to announce new brands soon." 

City centre restaurant to close

Calum McKenzie

BBC Local Live

Coast to Coast restaurant in the Victoria Centre is set to close. 

The company that owns the restaurant chain has said it will shut its doors "towards the end of February".

Nolan set to face former employers

Calum McKenzie

BBC Local Live

Nolan, who had a spell as player-manager at Orient, used his press conference to talk about the London club's current plight. 

He said: "The situation there [at Orient] is so sad. 

"I hope once we get safe, they can get safe too. It'd be a tragedy if they went down." 

You can read the Sun's take on what's happening at Leyton Orient under owner Francesco Becchetti here.

County defender a doubt for Orient

Notts County boss Kevin Nolan has said defender Thierry Audel is a doubt for Saturday's game against Leyton Orient.

Book of condolence still open for MRI 'pioneer'

Calum McKenzie

BBC Local Live

University of Nottingham tweets...

London 2012 hero 'wanted to get back into hockey'

Calum McKenzie

BBC Local Live

David Griffiths, who is director of Beeston Hockey Club, has said he hopes their players can learn from Etienne's experience in top level sport.

"Etienne played hockey when he was a teenager and said he wanted to get back in to the sport," he told beestonhockeyclub.com

"He's obviously an extremely talented sportsman and I'm sure our members will welcome him to the club and learn from his experience as a Olympic gold medalist."

Olympic gold medallist swaps sports

Calum McKenzie

BBC Local Live

London 2012 canoe slalom gold medallist Etienne Stott has joined Beeston Hockey Club. 

He told the club's official website he was looking forward to "trying something new". 

The Manchester-born athlete announced his retirement from canoeing in October 2016.

Your photos: February across Nottinghamshire

Calum McKenzie

BBC Local Live

Thanks to Rod Smith for getting in touch via Facebook and sharing this excellent pic of a duck at Attenborough Nature Reserve. 

Any guesses as to the type of duck? Answers on a postcard... 

Ex-Forest and County defender heading north

Calum McKenzie

BBC Local Live

Inverness Caledonian Thistle FC tweets... 

Your comments: Alleged 'hate crime' at nightclub probed

The story about Mahalia Hamid and her friends being turned away from a nighclub (see 09:18) is still the subject of plenty of debate over on BBC Radio Nottingham's Facebook page.

Ian Rogers writes: "My friends and I have been turned away from venues countless times over the years, we just walk to the next one, no big deal."  

Mark Hammans adds: "Any private premises can refuse entry as they see fit it is a difficult job keeping orderly premises and no doubt other people will have been refused entry to other premises. It may have inconvenienced you but you are not out of pocket. Think there is an element of attention seeking."   

Knights name side to face Nottingham

Calum McKenzie

BBC Local Live

Here's how the opposition line up for tomorrow night...

Weather: Mild afternoon ahead

Charlie Slater

BBC Weather presenter

Cloud increases this afternoon but it should stay dry except for the odd shower.

Highs of 10C (50F). 

Forest boss to face media tomorrow

Calum McKenzie

BBC Local Live

Those of you after your Forest fix will having to wait a little longer according to the Nottingham Post's Paul Taylor...

Everyone 'is entitled to minimum wage,' minister says

Calum McKenzie

BBC Local Live

Margot James, business minister for the government, has been speaking about the decision to publicise the nursery's underpayment. 

Copyright: Conservative Party

"Every worker in the UK is entitled to at least the national minimum or living wage and this government will ensure they get it," she said. 

Nursery 'named and shamed' for underpaying staff

Calum McKenzie

BBC Local Live

Wollaton Village Day Nurseries features on a government list of 360 employers that have underpaid staff.  

The nursery failed to pay £6,609.91 to one worker, the Department for Business, Energy and Industrial Strategy said.  

Green and Whites name side to face Knights

Calum McKenzie

BBC Local Live

For those of you heading along to Lady Bay tomorrow night - the full team can be viewed here.

A bonus-point win for the Green and Whites could see them move to within three points of the Championship play-off places. 

Over to you lads...